I went to the foie gras specialty store "Au petit Sud Ouest" where you can eat a huge raw foie gras melted like butter in the 1000 yen range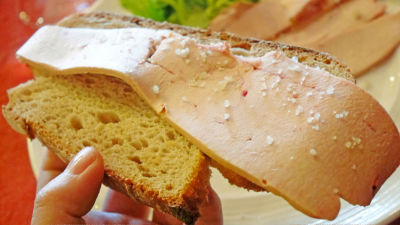 A boldly sliced ​​world The three special delicacies of foie gras are placed on bread and eaten by shaking the coarse salt, which is a specialty dish specializing in foie gras & ducks "Au petit Sud Ouest"is. Recently, it is a foie gras which also finds cheap ones, but many are in a heated state with a slightly placed on a plate, so I went to a shop and ate what it is like a raw foie gras.

Au petit Sud Ouest
http://www.au-petit-sud-ouest.fr/

The address is here. The shop was within a residential area of ​​Paris, a few minutes walking from the Eiffel Tower.


I arrive at the shop in a few minutes walking from École Militaire Metro Station. Several pairs of guests were eating at the terrace seat of the shop. When I dined in France, I noticed that everyone wants to have tea and meal at the terrace seat, even inside a shop where there are plenty of customers in the shop and it seems to be prosperous. In addition, because you rarely see Botani rice, you can often see a posture saying "take out if you eat doggy", so occasionally you can see it with "eh?"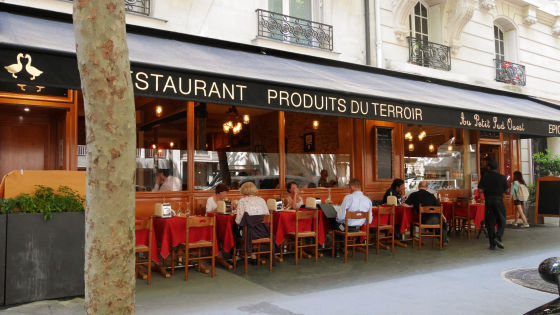 Below the signboard of goose, go through the door and enter the shop.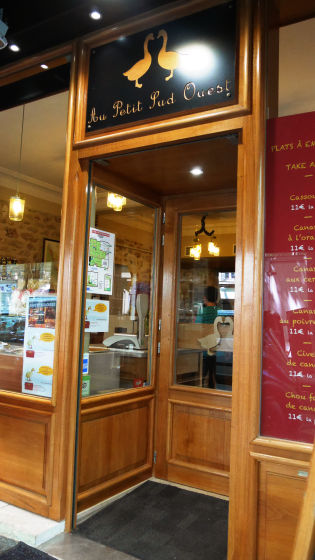 This is what it's like inside the store. It is a popular shop that needs a reservation at night but I had lunch on weekdays.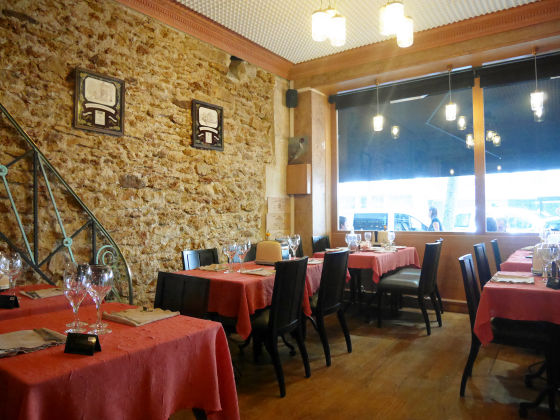 I will sit in a red tablecloth in a two-seat position.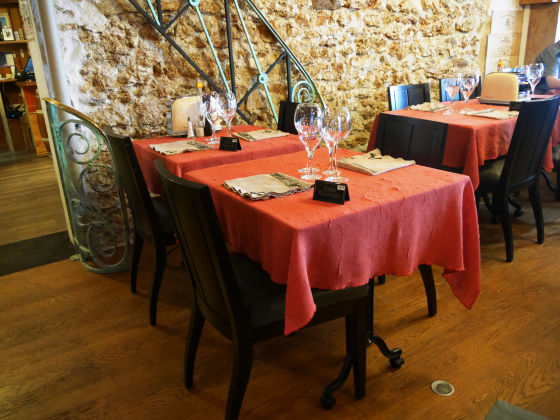 There are plenty of tourists, so the menu was prepared in English and Japanese besides French. When you turn over the cover sheet and the paper, the "foie gras" dishes are lined up, so we will order the target food "Fresh sea salt sweet (specialties dish)" in the Foie gras Gueland region of fresh duck. The price is 13 euro (about 1800 yen).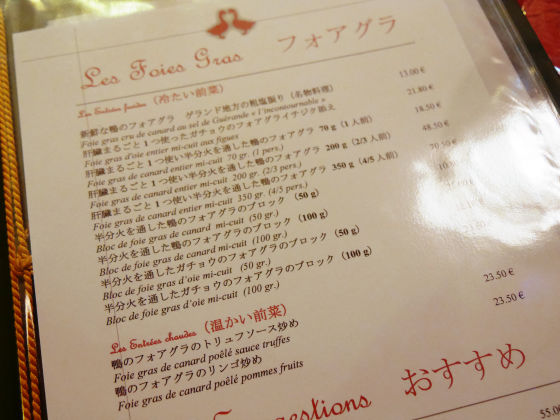 Salt pepper etc on the table, somehow the toaster was placed.



Waiting for a while After that, a dish with 4 large half-baked foie gras on it arrived.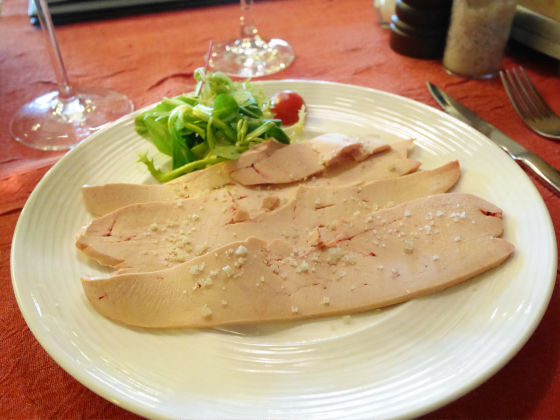 The raw foie gras have only the rough salt waving on the surface.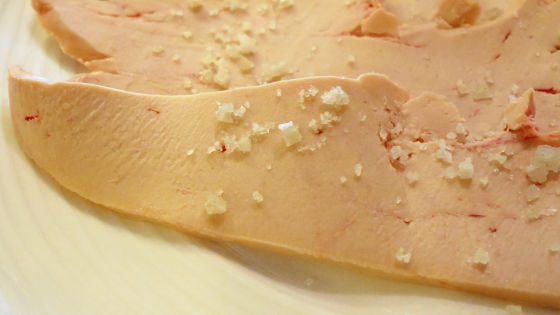 Because bread that entered basket with foie gras can also be delivered ......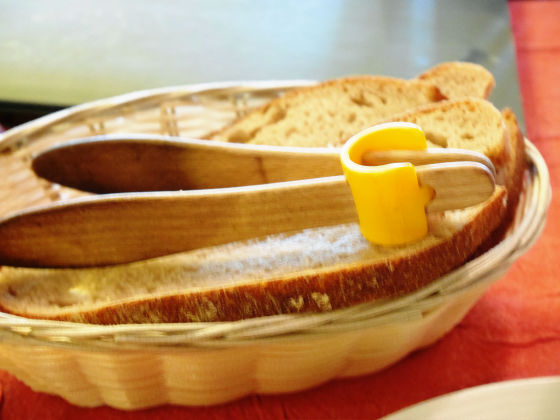 I bake it in the oven which is placed on the table.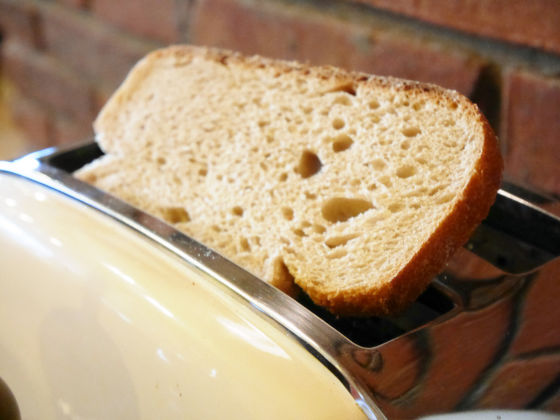 Preparing to eat if you put foie gras on hot bread is OK.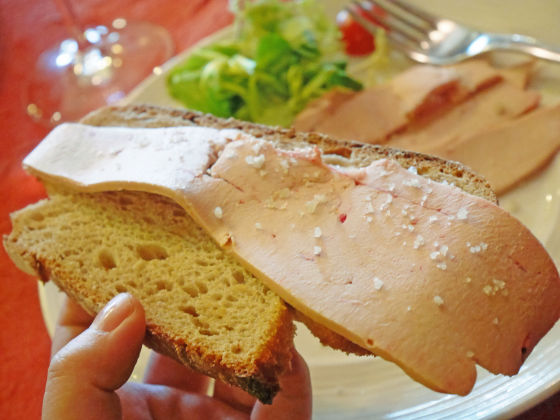 ......, I noticed that I had forgotten to compare the size with the excitement I had in front of the raw foie gras so shoot with iPhone 5 in a panic. It was bigger than the iPhone 5.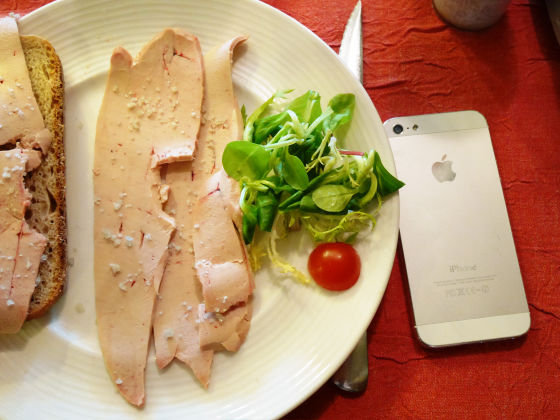 When I tried to eat it, the foie gras melt quickly with hot bread and I feel a soft and smooth texture in my mouth. Although the taste is extremely tasty, it is not a habit or fishy smell, it is a degree of feeling a little liver in the aftertaste, so even people who are not good at lever etc seem to be able to eat it. With the feeling that only the umami was condensed by extracting persistentness that seems to cause heartburn from the fat of the meat, "Somehow, the taste of debu tasteI understand that you will also be commented.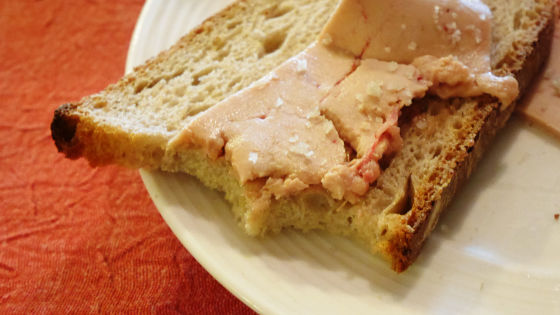 If you just eat it without putting it on the bread, a little chilled foie gras will melt directly in your mouth like butter. The coarse salt was doing a terribly good job, so that the richness of foie gras was drawn up, and even people who were not very good at greasy dishes were able to eat Pakpaku.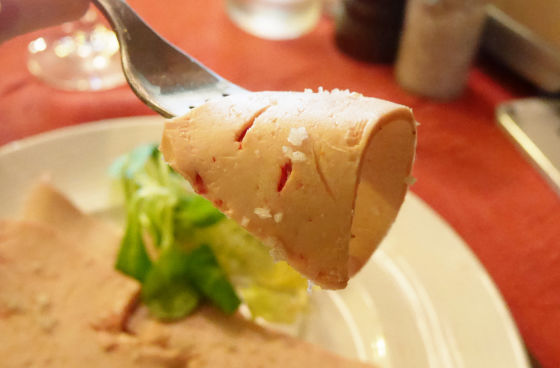 Since the salad is on the plate only a little, the second half is Mogmog with the salad. It also goes with a salad, but because the taste of foie gras becomes ambiguous, it might be good to just eat foods you like with foie gras & bread only.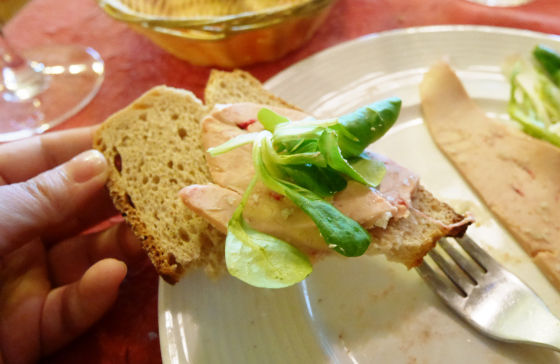 In the shop, canned food and bottling for take-out were also sold.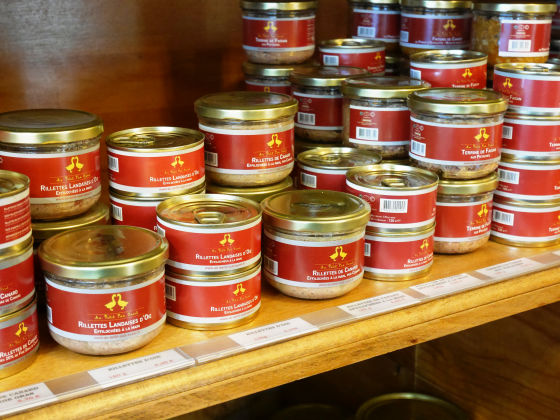 Au petit Sud Ouest is open from Tuesday to Saturday from 12 o'clock to 22 o'clock on the day and month off.Reservation available from websiteSo, for dinner it is better to reserve in advance.