We found out that Facebook will start testing for monetization of uploaded videos in autumn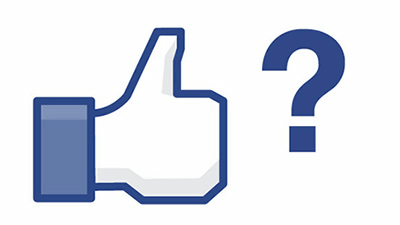 ByBirger King

It became clear that Facebook, which is the world's largest SNS site, will introduce a new mechanism to distribute advertisement sales according to the number of views of videos posted from around autumn 2015. As a result, Facebook will lead to revenue from advertising sales generated by video distribution, and it seems that Facebook will build a new business model similar to YouTube.

Facebook Battles YouTube, Shares Ad Revenue With Video Creators | Re / code
http://recode.net/2015/07/01/youtube-beware-facebook-will-start-sharing-ad-revenue-with-video-creators/

The content creator that is the target of this time is NBA, Fox, comedy site'sFunny or DieIt is unknown at this time whether general users will be included in the future.

This service has also become a challenge to YouTube which has virtually overlooked the network video distribution service so far. Until now Facebook has been building an advertising strategy with the powerful reaching capabilities that made use of the format of SNS service, but by providing the stronger merit of "advertisement income" to creators through this measure, movie contents It is a new weapon. The distribution ratio of advertisement sales is expected to be 45% to Facebook and 55% to creator side.

Facebook is a new service that monetization by video can be done on Facebook, but Facebook's point of view is that more people can watch videos. We also say that videos that were hard to reach every corner of the general public so far will be seen by more people by Facebook's emphasis display on the page. Facebook's Dan Rose, vice president of Dan Rose, says, "Many partner companies are getting the response" Becoming more motivated to upload more video content on Facebook "is coming back."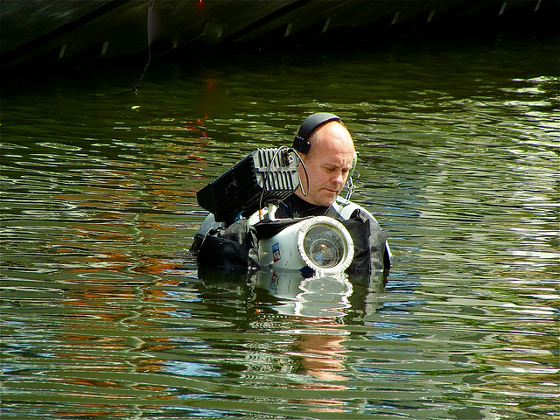 ByRoel Wijnants

In starting this service, Facebook has newly "Suggested Videos(Recommended movie) "that is scheduled to add specialized functions for video distribution called. Since advertising revenue will be distributed to videos displayed in "Recommended videos", those displayed on the "Feed" screen are expected to be excluded.

Nonetheless, the feed screen and recommended video features are expected to be related. For example, a video about basketball is fed as a "recommended movie" to a general user who played back a movie related to "basketball" on the feed screen, and more movies are displayed on another page. And this advertisement is inserted on this "Recommended videos" page, so sales are distributed to Facebook and content creators.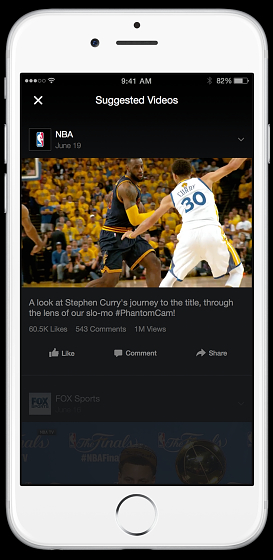 However, the advertisement playback frequency here is considered to be about 1 advertisement for 3 videos. In other words, since sales proceeds distributed by three content creators who receive revenue for one advertisement are divided into three equal parts of 55%, sales are distributed according to the ratio of "55 vs 45" It does not seem to be said that.

The introduction of this new feature is believed to indicate that Facebook is at the top priority in dealing with video content, and Facebook will now secure a new revenue source that has never existed so. "Pre-roll advertisement" which inserts advertisement before video title starts is mainstream in the business model of video advertisement, but for Facebook which newly introduces it, how many ads are delivered without making users bored And it seems to be said that whether you can deliver preroll ads that can earn higher sales than others will be the key.

It has also been found that more videos can be acquired by playing videos on SNS sites such as Facebook. On Facebook that started the feed function, the number of video views per day isIt increased from 1 billion in the autumn of last year to 4 billion in April 2015It is clear that it is clear that content creators will get more views thanks to the advent of the "Recommended Movie" feature, and Facebook will lead to a new ad serving channel.



ByMkhmarketing

Facebook experimentally introduces this new feature "over the course of a few months", during which we are going to do "special increase in impressions" to advertisers.

According to Mr. Rose, it is limited to dozens of partners who can use this service immediately after the start, and it is planned to gradually add it later. However, in order to use the service, we need to become an official partner designated by Facebook.

In addition, this function is first introduced to the iOS version application, and it is planned to be implemented also in the Android version application and the web version afterwards.