The name lens "Trioplan f 2.8 / 100" that produces soap bubble recovers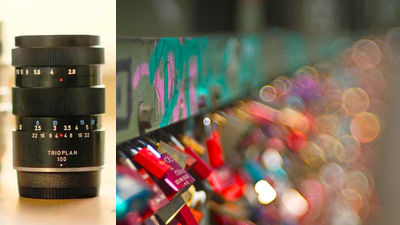 A name lens that produces a round blur like a soap bubble released in 1916 "Trioplan f 2.8 / 100But, German lens manufacturerMeyer-Optik-GoerlitzIt was revealed that it will resurrect after the time of 99 years by hand.

Bring back the legendary Trioplan soap bubble bokeh f 2.8 / 100 by Meyer Optik USA - Kickstarter
https://www.kickstarter.com/projects/2061029467/bring-back-the-legendary-trioplan-soap-bubble-boke

In the new "Trioplan f 2.8 / 100" you can see what kind of picture can be taken, how to reproduce the blur of the old lens can be understood by watching the following movie.


Stefan Immes of Meyer-Optik-Goerlitz is trying to revive "Trioplan f 2.8 / 100" to the present age.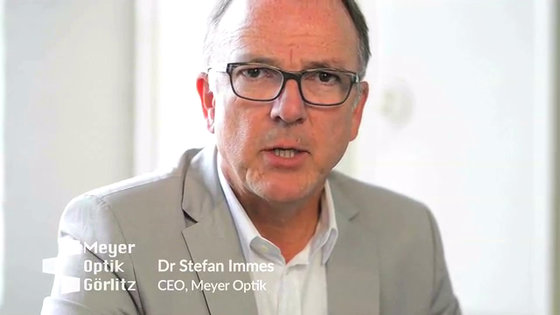 The silver lens we have in hand is "Trioplan f 2.8 / 100" 99 years ago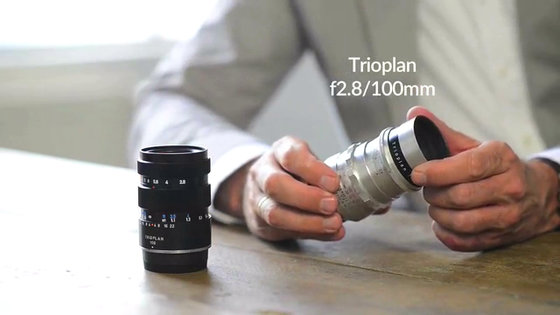 This kind of subject was sharp and blurred was a lens that can shoot pictures with a distinctive ambience that is round.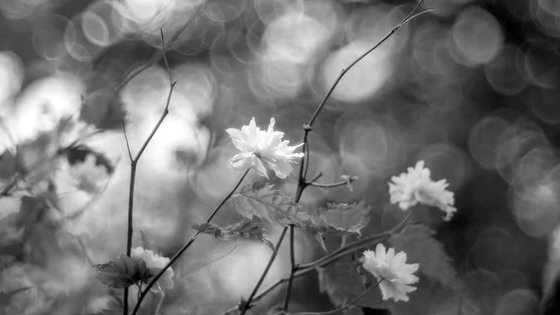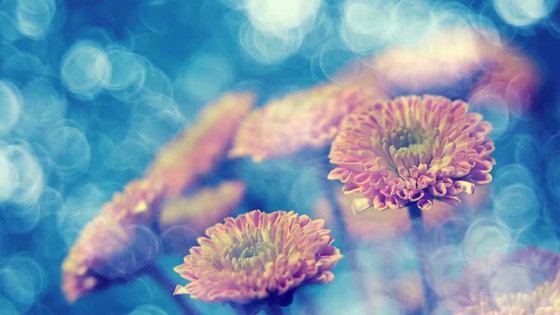 And newly redesigned "Trioplan f 2.8 / 100" is this. The main body is made of aluminum, color is black, open F value is 2.8, focal length is 100 mm.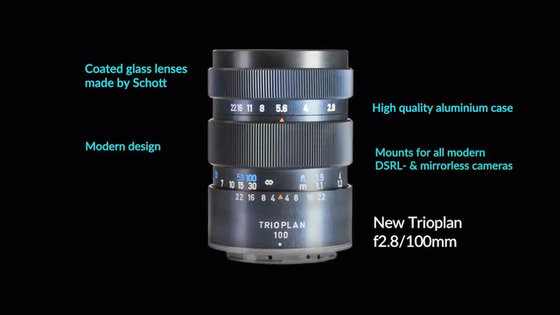 A sample is like this. There are also photographs taken with the prototype "Trioplan f 2.8 / 100", but each one has a unique blur very charming.

Flower part 1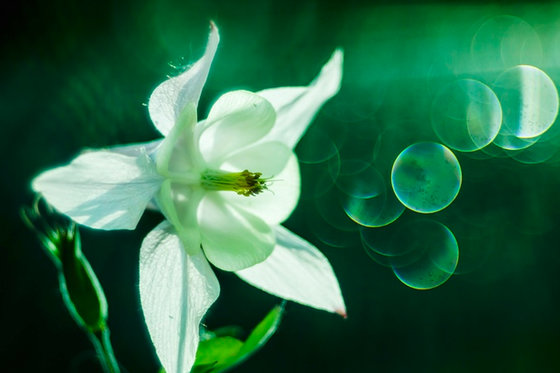 Flower part 2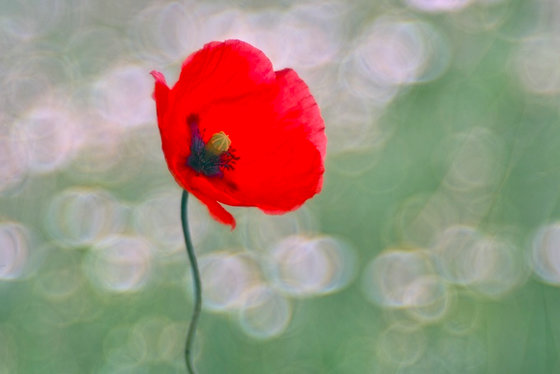 Flower part 3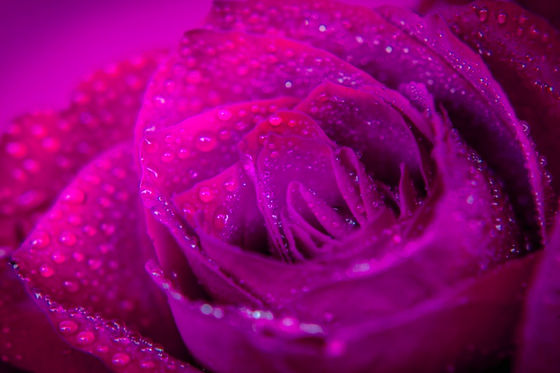 Small bubble balls full of blurry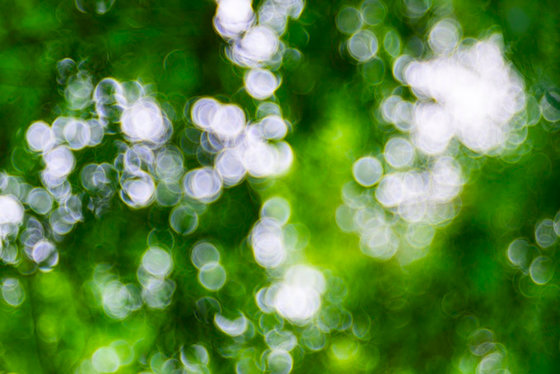 The subject is clear and the background is blurred.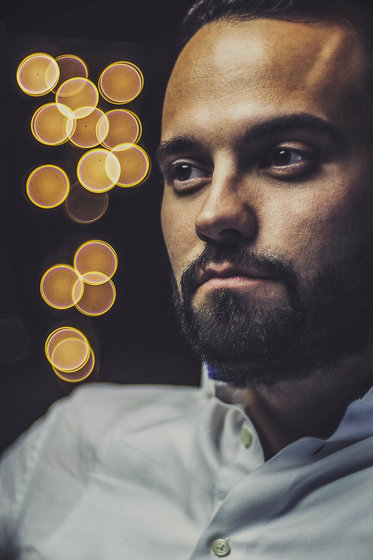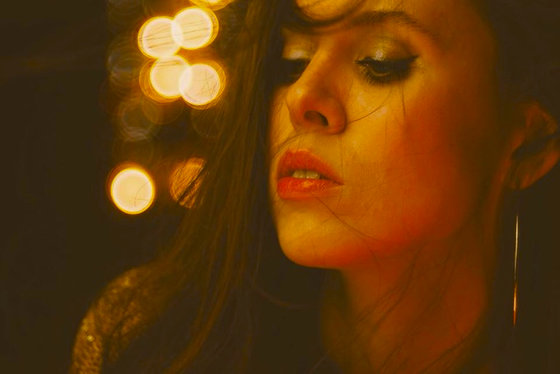 Even if there is no soap bubble blur OK at all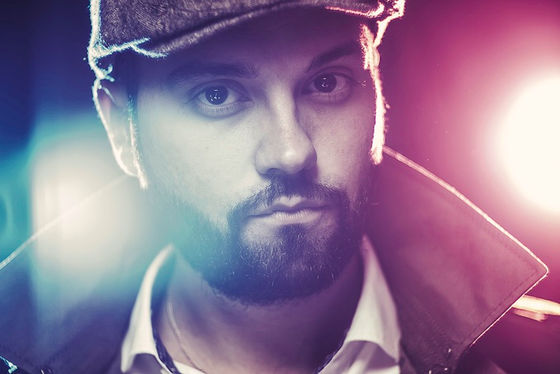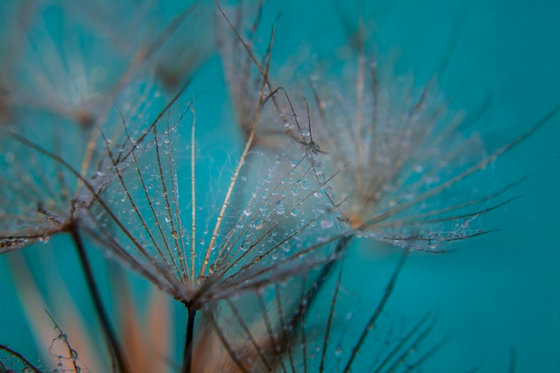 The more you go to the end, the more you feel the bubble bead diameter increases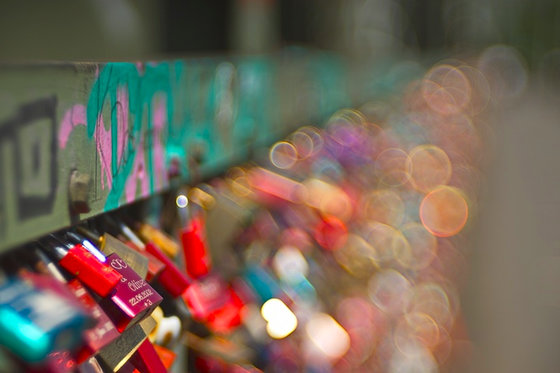 Black and white part 1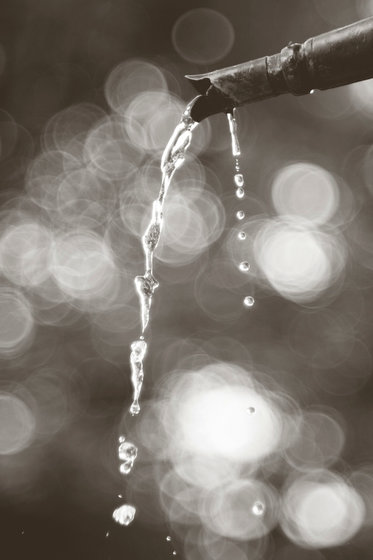 Black and white part 2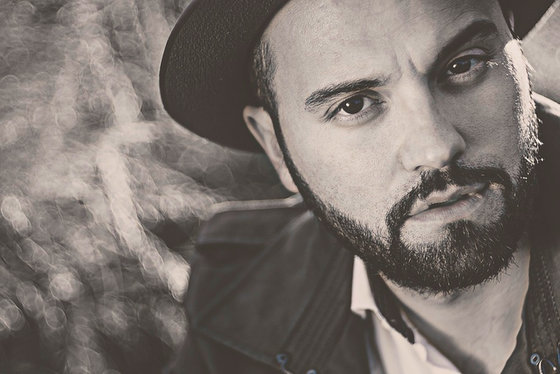 Wolf - Dieter Prenzel, an engineer at Meyer - Optik - Goerlitz, took over command in developing the new "Trioplan f 2.8 / 100".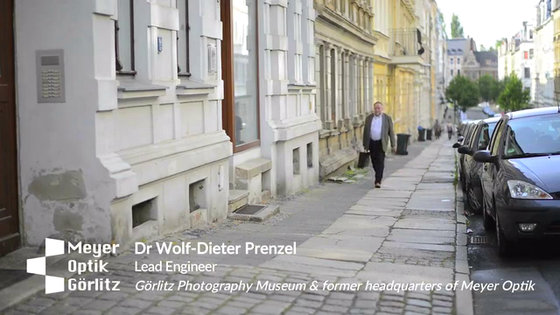 Take old model ......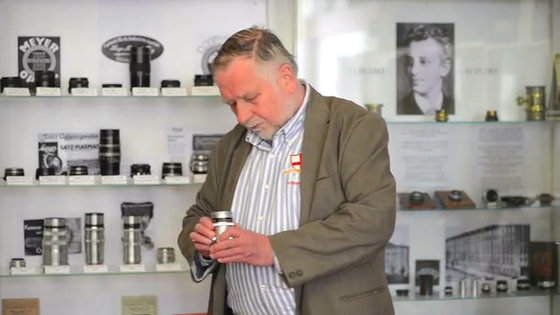 Check the operation of diaphragm blades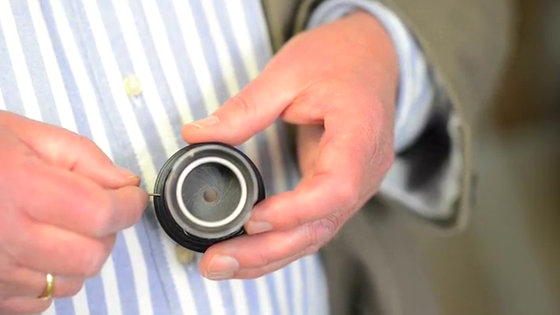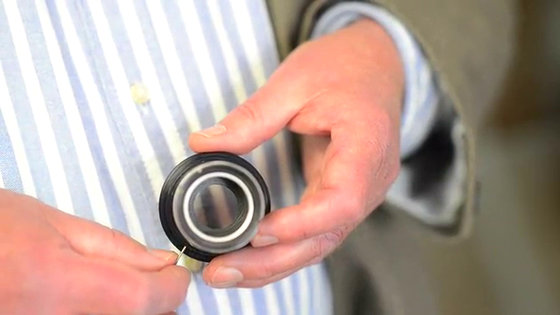 And 15 aperture feathers were reproduced.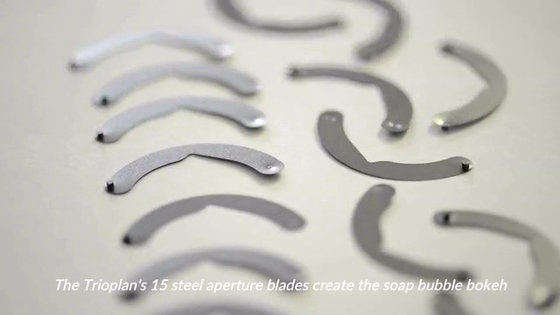 Also, a lens made of three pieces is newly created with modern technology. It uses high-end glass lenses, it seems to be finished in a sharp contrast with high contrast.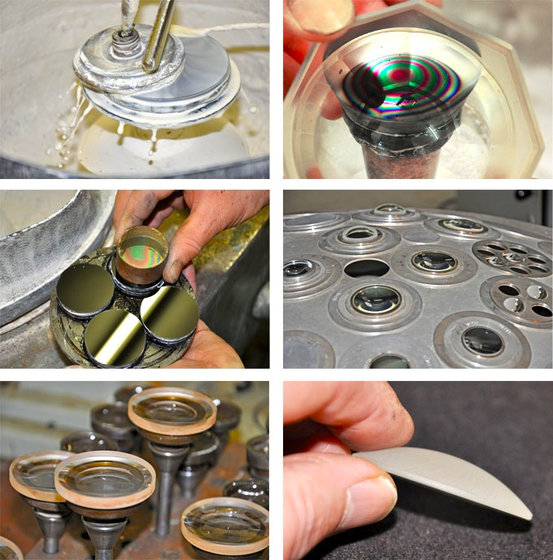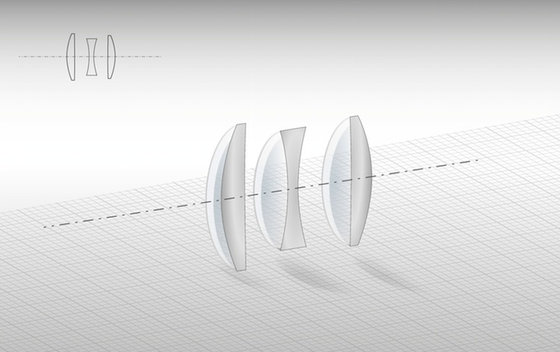 This is like installing it in Nikon's full size machine. It is surprisingly slender lens.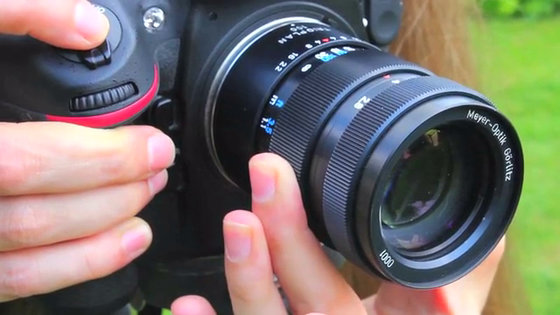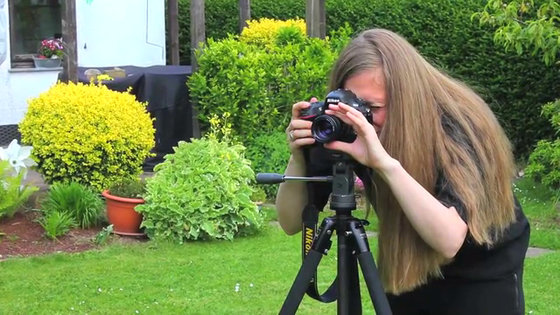 Supported by Nikon · Canon · Micro Four Thirds · Sony E Mount · Fuji Film X Mount · M42 Mount · Leica M Mount · Pentax K Mount. It seems that it will be usable even for APS-C size as well as full size machine.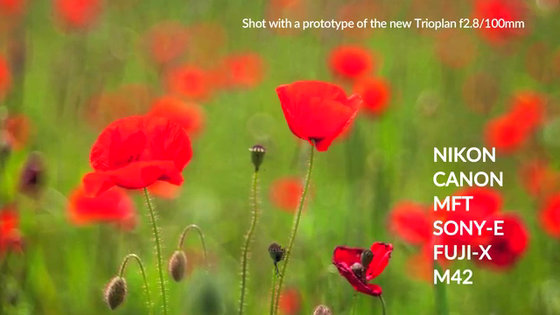 In addition, the lens "Trioplan f 2.8 / 100" that produces soap bubble is currently recruiting for investment at Kickstarter, already overwhelming twice the target amount of 50,000 dollars (about 6 million yen) at the stage of writing the article More than 120 thousand dollars (about 15 million yen) have gathered and it is nearly certain to commercialize. If we invested 599 dollars (about 73,000 yen) we could get one "Trioplan f 2.8 / 100", but the investment frame has already been filled and the cheapest available plan now available Those are those of 899 dollars (about 110,000 yen). Although delivery is OK anywhere in the world, a delivery fee of 50 dollars (about 6000 yen) is required separately for delivery to Japan, and the delivery time is around December 2015.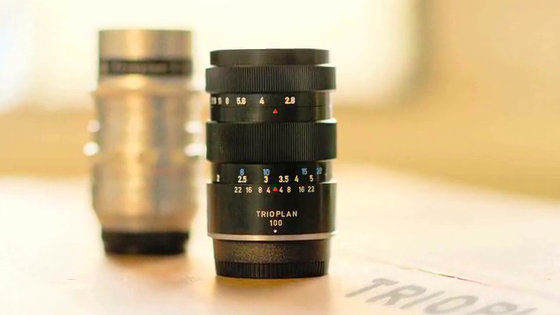 "Trioplan f 2.8 / 100" has a capital deadline of 15:59 on July 26, 2015.

Bring back the legendary Trioplan soap bubble bokeh f 2.8 / 100 by Meyer Optik USA - Kickstarter