The phenomenon that the iPhone is restarted with blue screen at intervals of 10 to 30 minutes is reported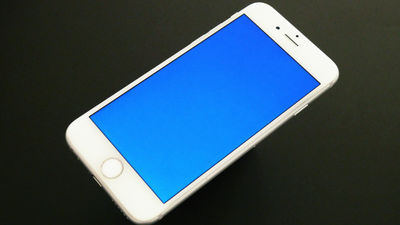 It became clear that some iPhone users are experiencing frequent OS restart and blue screen display problems.

T-Mobile iPhone Users Seeing Frequent Random Restarts and Blue Screens - Mac Rumors
http://www.macrumors.com/2015/06/24/t-mobile-blue-screen-of-death-issue/

Some iPhone users began to report the phenomenon that the iPhone suddenly restarted or displayed blue screen from about 24th June 2015. Deal with Apple-related newsMac RumorsHowever, I got a report from iPhone users and checked, Twitter ·Facebook·RedditWe will also discover many reports of users who suffer from the same phenomenon.

MANY#Apple# I PhonesAre randomly rebooting today with an apparent blue screen error / bug.@ Tim_cook#TwitterIs lit up with reports today.

- Joe Szilagyi (@ joeszi)2015, June 24

According to the report, the iPhone screen suddenly becomes a blue screen and the terminal restarts, it seems that this happens many times at intervals of 10 minutes to 30 minutes. In addition, most of the reports are raised from users of T-Mobile version T-Mobile version of T-Mobile version, and it is confirmed that rebooting phenomenon is occurring in three models of iPhone 6, iPhone 6 Plus, and iPhone 5s. It has also been confirmed that the OS version was iOS 8 or higher.

The picture of the moment iPhone 5s posted on Facebook got blue screen is this.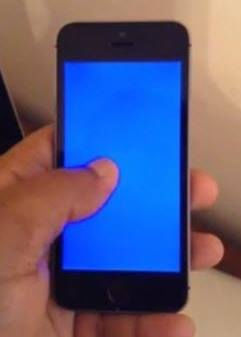 At the moment it is unknown whether or not the restart phenomenon occurs only in the T - Mobile version iPhone, and whether T - Mobile has done a career update that is very recently causing a restart phenomenon It remains unclear. According to the reddit user who inquired the support staff of T - Mobile, the support staff seems that the restart phenomenon seems to be related to the memory of the terminal.

As a method of stopping the restart phenomenon, "Initializing iPhone" is mentioned, and T-Mobile's customer center also recommends this method. If it can not be initialized from the terminal, it is recommended to return the terminal to the factory condition via iTunes and delete the old text message. Also, according to many users who experienced the restart phenomenon, disabling the call function using Wi - Fi such as FaceTime disables the restart phenomenon.