I ate "cup noodle ahyejo big" that noodles the garlic and olive oil stew "Ahijyo"


Nissin from June 8, 2015 (Monday) "Massa Man Curry Big"Chilean club seafood noodle big"As the third volume of the" world's special food menu "following"Cup Noodles Ahillo BigWe are on sale. Cook dish of fish and shellfishes and mushrooms with classic garlic and olive oil in Spanish bars etc.AhyejoI could taste it with cup noodle, I actually bought and tried to eat what kind of taste it is with ahyejo to eat with noodle instead of baguette.

"Cup Noodle Ahyejo Big" (released on June 8) | Nissin Food Group
https://www.nissin.com/jp/news/4314

I've been getting a cup noodle ahyeyo big. The popular menu representative of Spain Bar "Prawn olive oil simmered wind", with the right hand on the right hand side of the woman like SpainflamencoI am dancing.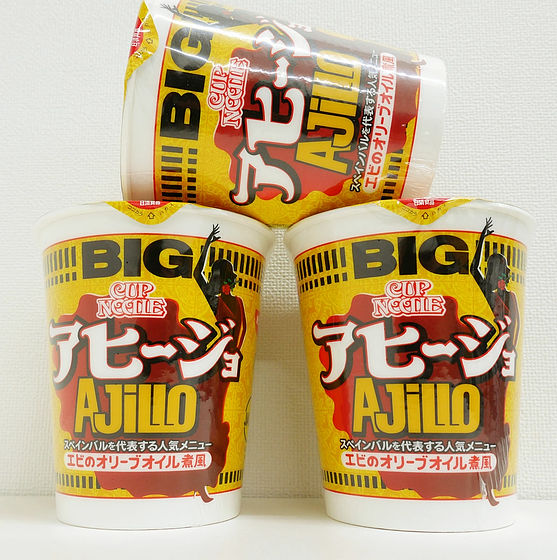 Materials such as shrimp and cabbage are printed on the upper lid.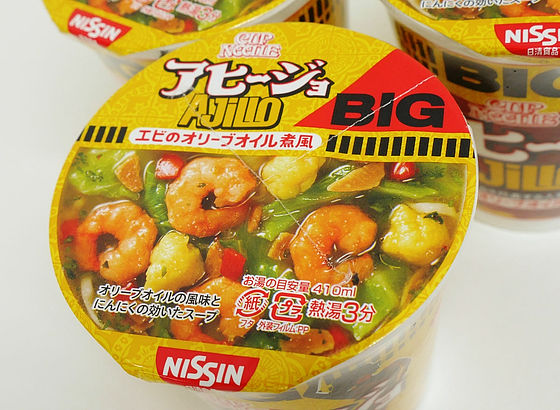 Raw materials include ramen soupy flavor oil · spice · lard, fish extract and so on, and cabbage · seasoning shrimp · seasoned egg · fried garlic · red belle pepper is used as ingredients.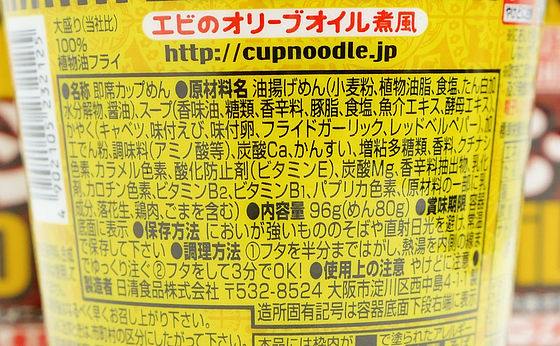 Energy is 435 kcal per serving.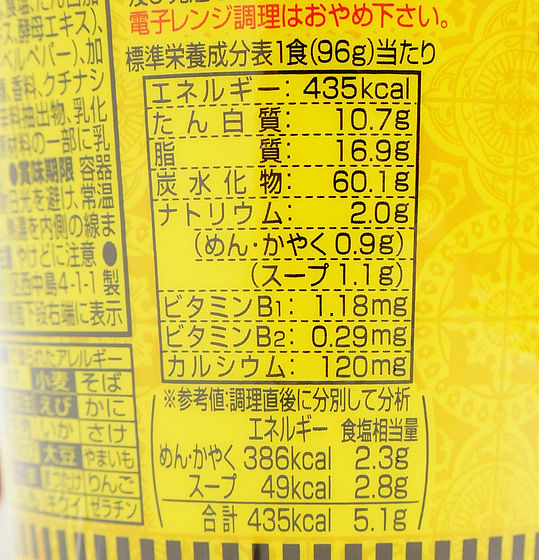 So I will put hot water and make it.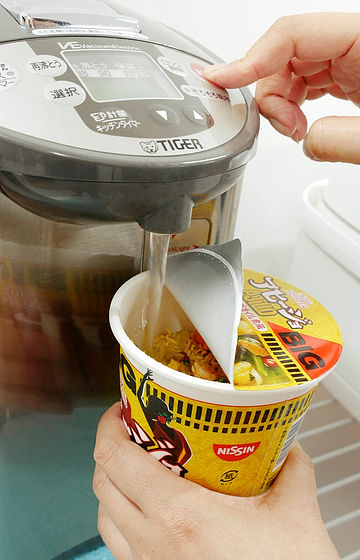 Cooking time is 3 minutes with hot water.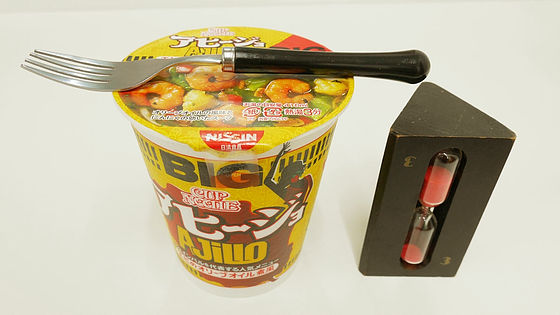 The finish is like this. At the moment of opening the lid, there is a unique fragrance of ahigiri with garlic and ingredients cooked.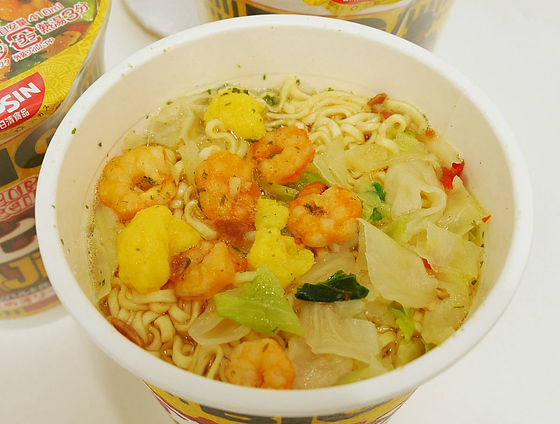 Ahyejo is made of cooked ingredients in a piece of olive oil, but the cup noodles are of course soup, not oil.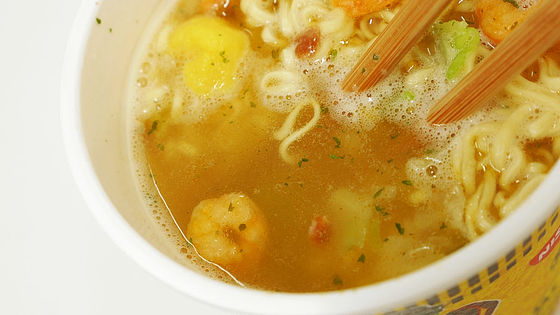 I will eat it at once. Shrimp is the same ingredient as usual cup noodle, but the taste of soup flavored with garlic oil flavored in it. The taste seems to have been added to the soup of seafood noodle with the oil of ahijo rather than just reproducing the taste of ahijyo as it is.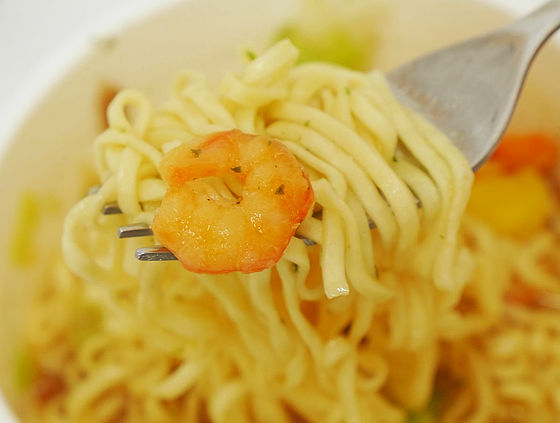 Especially pungent taste is felt when eating Red Belper Pepper. Although it is seasoned seasoned with a bitter taste on the whole, it is a degree that you do not mind even those who are not good at hot objects.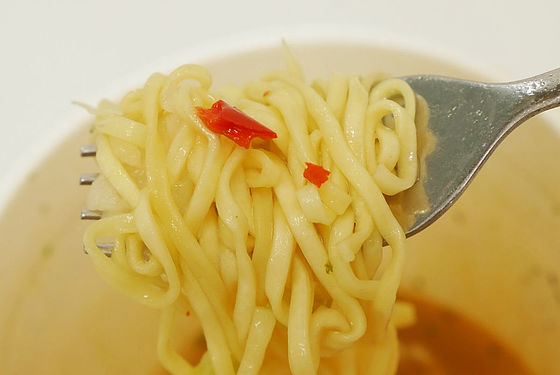 When you drink and sip the soup, you imagine the original ahijo, you will eat shoulder watermelon, but the flavor of the garlic and the seafood together with the aroma of basil, feeling that you are arranging the ahijo for ramen. The fragrance of garlic is not intense, but it is stronger, so it is better to avoid eating before going out.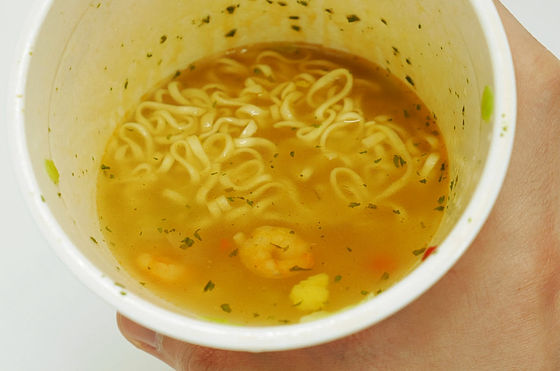 The cup noodle ahyejo big is on sale from June 8, but as it was sold out immediately on the day of release on the neighborhood supermarket, it may be better to get someone who is interested as soon as possible not.