I ate "pig Mari bukkake" that you can taste buckwheat udon noodle soup with marinade with sweet shabu-shabu with plenty of plenty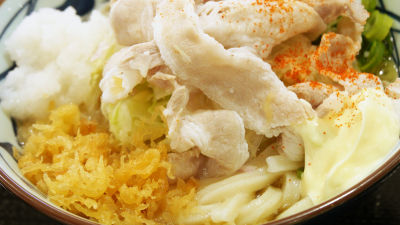 A soup flavored shabu-shabu, onion sliced ​​with pickled juice finished with sweet vinegar, marinated shredded cabbage, cold buffalo udon noodles with cold buffalo mayonnaisePork mari bukkake"From May 27 to mid July Because it was sold exclusively by Marugame noodles nationwide except for some stores, I actually eat what it is.

(PDF attention) "Pork Mali Bukkake" is sold nationwide from May 27th!
http://www.toridoll.com/ir/pdf/150520bm.pdf

Sanuki Frying Udon Utter Noodle Noodle | Toledor Co., Ltd.
http://www.toridoll.com/shop/marugame/

I came to Marugame noodles.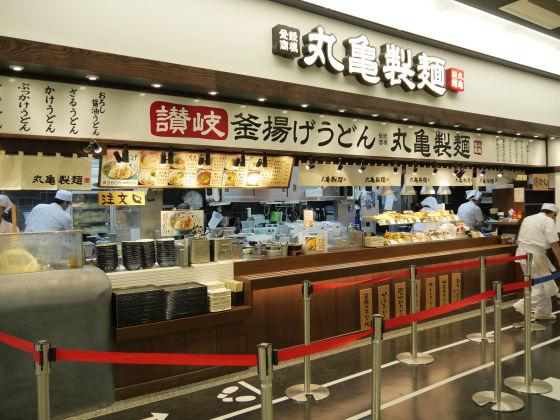 Pork Mali bukkake is advertised in the ordering mouth.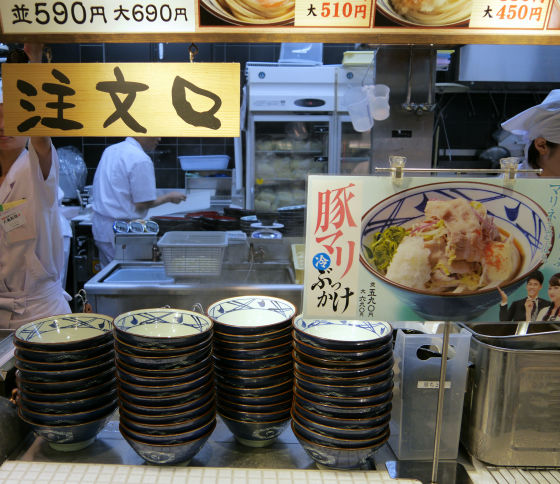 When ordering pork mali bukkake, it was ready in about 1 minute. In addition, pig mari buckwheat is only offering cold udon.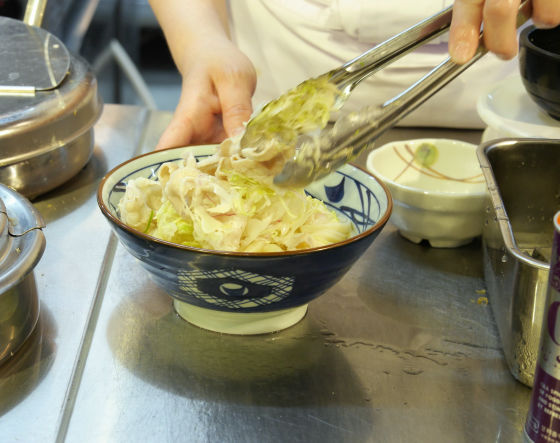 Special made mayonnaise for bukkake bukkake can be added freely and served.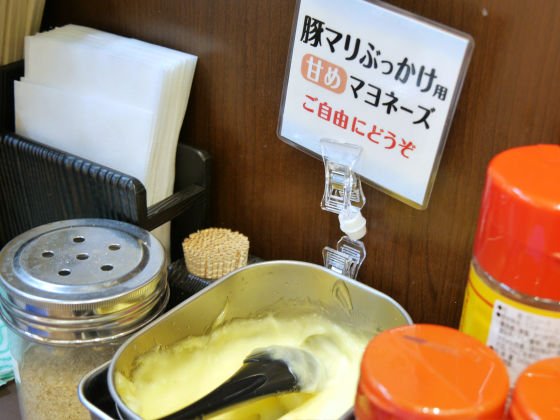 This is Paradise of "Pork Mali Bukkake" (590 yen including tax). In addition, it is 690 yen including tax.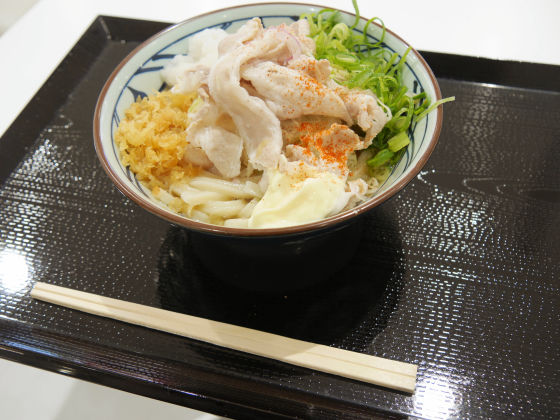 Pig Shabu-shabu, fried bean, radish, characteristic mayonnaise, green onions are on sale and udon is only visible for a moment.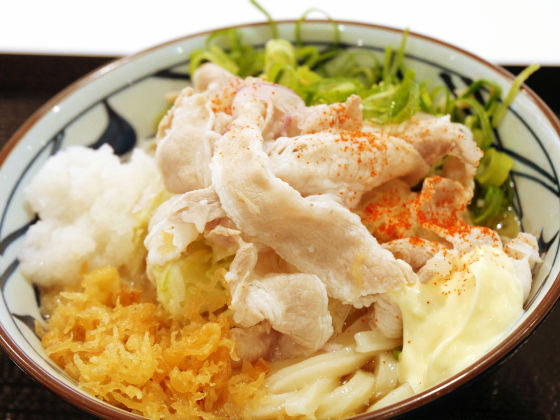 I will eat it from udon immediately. The udon has a strong flavor of soup stock, it has elasticity and has a very eating response. Because udon is long, I had a hard time pulling udon out of the bowl.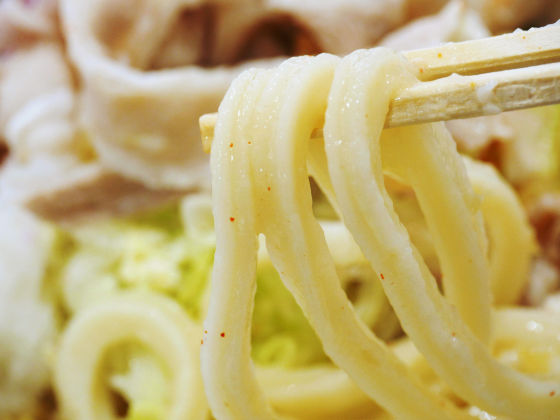 Pig Shabu which was cut to a large extent grew fat and it was very refreshing taste, but after eating udon, I did not understand the flavor of the soup stock. Also, the Shichigi sprinkled on the pork shabu is not as spicy as it looks.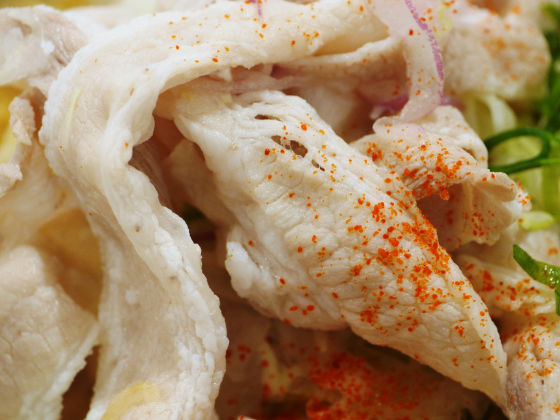 Under the pig shabu, cabbage finished with sweet vinegar and marinade of onion slice, acidity and very refreshing. People who are not good at sour taste may not be easy to eat alone.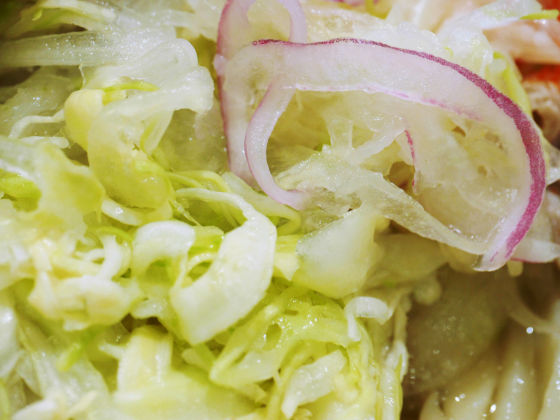 Mayonnaise has sweetness and richness, which is different from commercially available mayonnaise.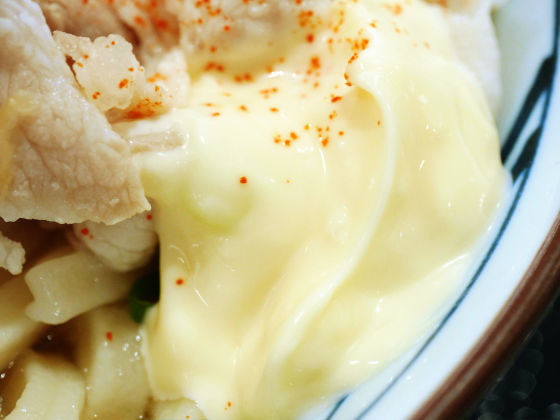 Because fried balls are crispy, it is better to eat before it gets fuzzed.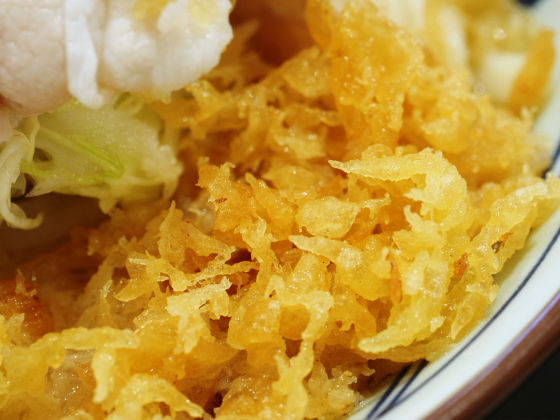 When you get bored with the taste, you can enjoy different flavors if you add accent with the radish.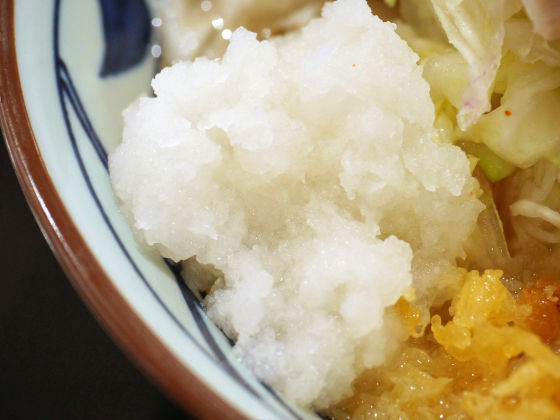 There are plenty of spicy green onion as well.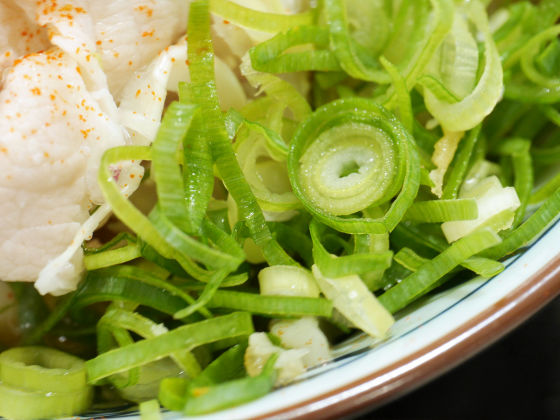 When you eat udon · pork shabu · special made mayonnaise · cabbage · onion slice · onion together, the sweetness of Maya's sourness · mayonnaise and umami of rice · pork shabu are mixed and eating progresses steadily.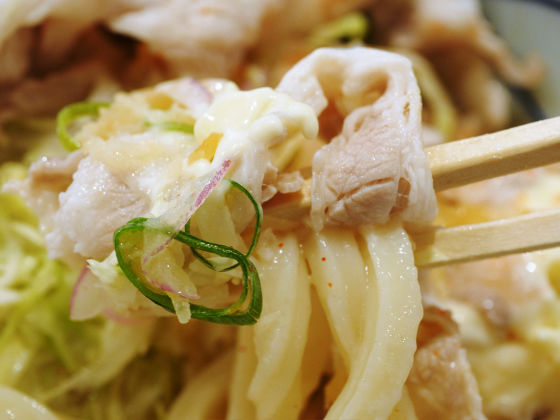 Pork Mali Bukkake has a volume, so it is enough for those who eat little food. Also, as it is very refreshing, it is recommended to eat when it gets hot and appetite is gone.