Planning to make Google ads completely banned by mobile carriers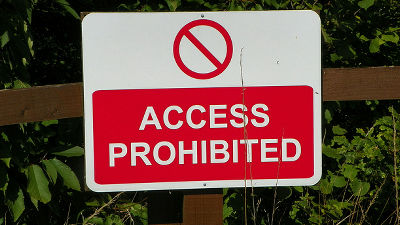 ByPeter O'Connor aka anemoneprojectors

The fact that European mobile carriers are preparing to block web adsFinancial TimesIt was clarified by the report of.

Mobile operators plan to block online advertising - FT.com
http://www.ft.com/intl/cms/s/7010ae7a-f4c6-11e4-8a42-00144feab7de,Authorised=false.html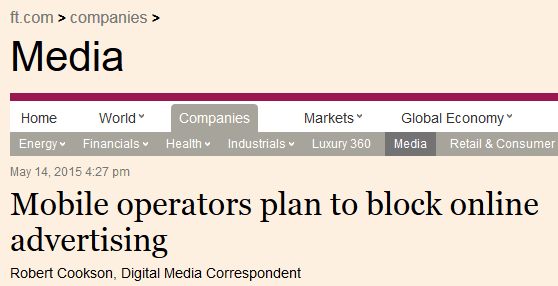 European mobile networks plan to block ads
http://thenextweb.com/insider/2015/05/15/european-mobile-networks-reportedly-plan-to-block-all-advertising-targeting-google/

European mobile operators 'plan to block ads' to pressure Google into giving them money
http://www.neowin.net/news/european-mobile-operators-plan-to-block-ads-to-pressure-google-into-giving-them-money

Mobile carriers in Europe will reportedly block ads in effort to bully Google | The Verge
http://www.theverge.com/2015/5/15/8610741/mobile-carriers-europe-block-ads-rumor

According to Financial Times' report, it seems that European mobile carriers have obtained anonymous information that a plan to block advertisements of web pages and applications is in progress, using software that blocks web advertisements. Israel's "Shine" startup company ad block technology will be used, filtering ads provided by Google and others, mobile carriers can reduce the bandwidth of their mobile networks.

The objective is to seek to increase the profit of mobile carriers by escaping control by Google advertisement, displaying advertisement to block by different advertisement, distributing and negotiating profits with advertising companies, etc.

Also, according to a European mobile carrier executive, multiple carriers are planning ad blocking in 2015 and advertising block will be introduced as "opt-in service" which users can choose. However, it is EU policy enforcement agency to block advertisements for the benefit of mobile carriersThe European CommissionI do not think that he acknowledgedThe Next WebI have expressed my opinion.

This is not the first time for Europe's overall ad blocking plan, and in 2013 it is the second largest in FranceISP (Internet service provider)of"Free"The function of blocking advertisement was set to ON by default on the firmware update of the router, but it has been withdrawn by the government.



Whether such a large-scale plan will be realized or not is unknown at the moment, but it is known for the extension function that blocks advertisementsAdblock Plus announces its own web browser for Android on 20th May 2015 (local time)It is reported that.