I tried a beautiful sweet "Flower Bavaroa" that confined colorful flowers in Bavarois


I put a flower to eat (edible flower) in Bavaroa "Flower Bavaro"We are selling the" just opened on the premises of Tokyo Station on Friday, May 1, 2015 "Flower Bavaroa havaro"is. I tried to eat it by actually purchasing a sweet sweet that combines colorful flowers and exquisite Bavarois at a store.

Flower Bavaroa havaro
http://www.hana-no-babaroa.com/

"Bavaroa havaro of flowers" stores, JR Tokyo station in the first streetTOKYO Me + (Tokyo Mitas)It is inside.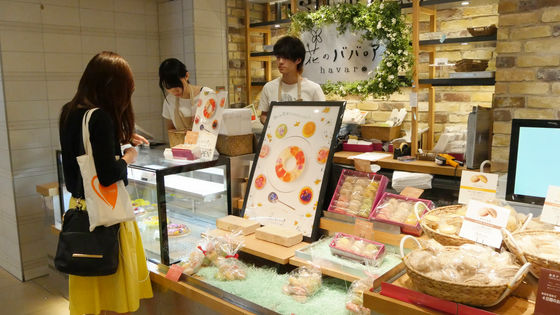 Looking inside the showcase, "Flower Babaroa" containing edible flowers is sliding.




In addition to Bavarian, baked confectionery such as Duckwarz was also sold.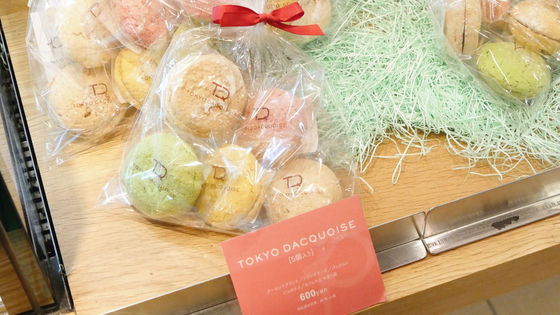 This time I bought two kinds of Bavarois. Because it is refrigerated goods, it will be handed over in a cold insulation bag. It is possible to have a refrigerator free for 3 hours.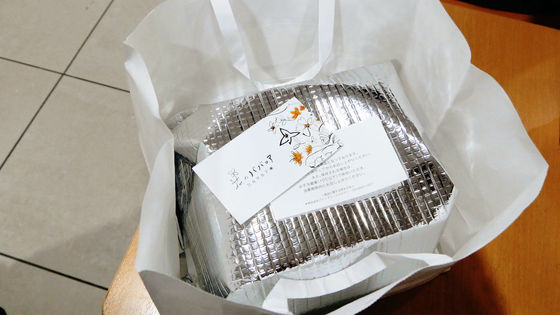 Brought home and taken out from the cold insulation bag, Bavaroy was put in a pure white box.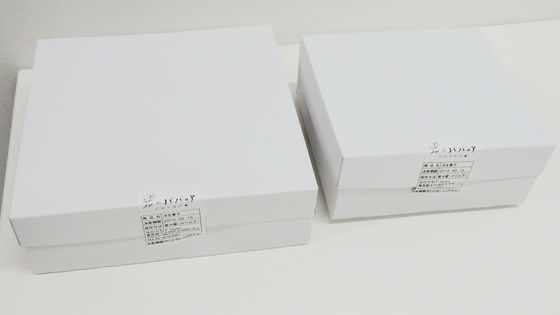 Bavaroa's expiration date is until the day after purchase date.



"Bouquet matcha"(2268 yen including tax) is made by imagining a flower bouquet.



Purple or ...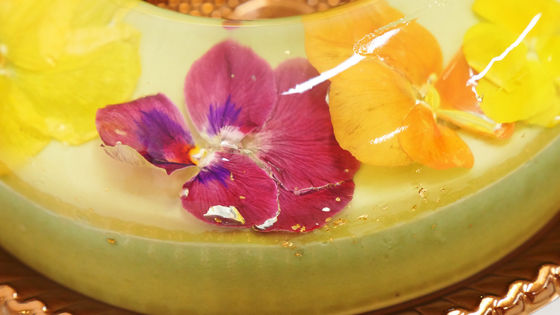 Various edible flowers such as yellow · orange are interspersed.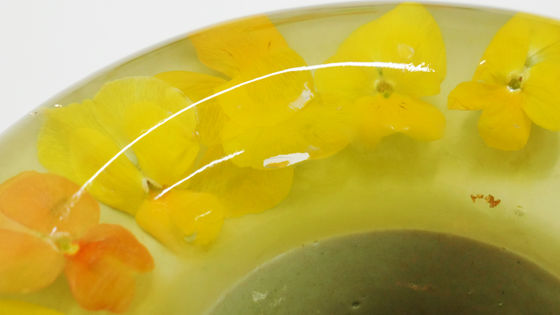 It seems to be able to eat up to the part of the flower 's kaku.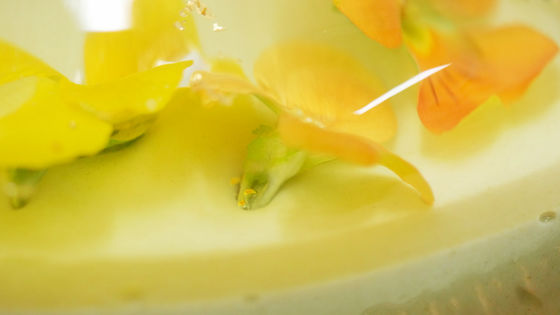 Where you enjoyed a vivid look, I will immediately cut Bavarois. Bavariro is quite elastic and difficult to enter kitchen knife, but once you have a break it can be cut off quickly.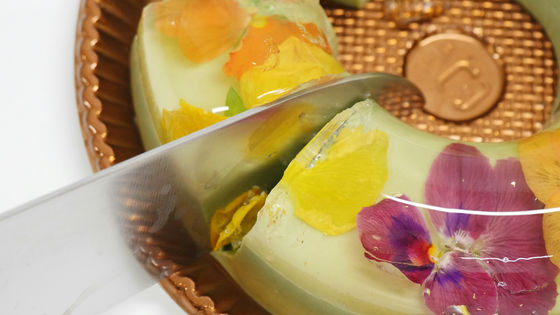 The section looks something like this. Clear jelly and yellow-green Bavarois layers are cleanly divided.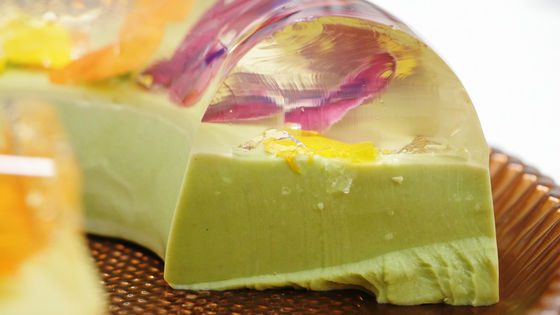 I tried it on a plate. The transparent jelly layer is cool and it looks good for desserts in hot weather.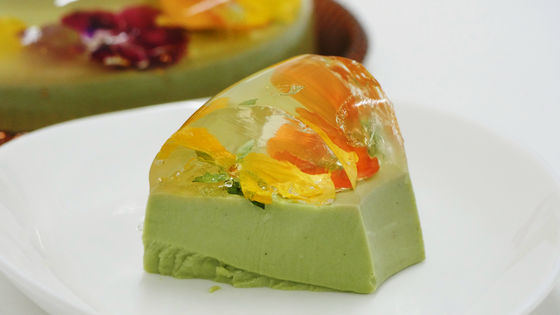 When I try to put in a fork, I have a strong elasticity that is punipu.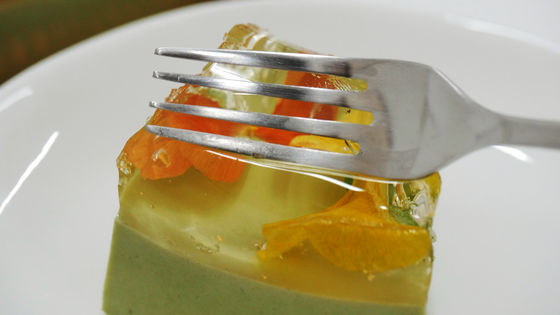 I will cut it in a bite-sized piece and eat it. Matcha taste Bavarois has strong sweetness and taste like green tea milk common in drinks. Jelly part is a refreshing make-up feeling lemon flavor is soft. Edible flowers were moist and accented with texture, and the flavor of flowers was not felt especially,Vitamins and minerals are abundantly containedNot only is it looking beautiful, but also high nutritional value makes it an attractive dessert.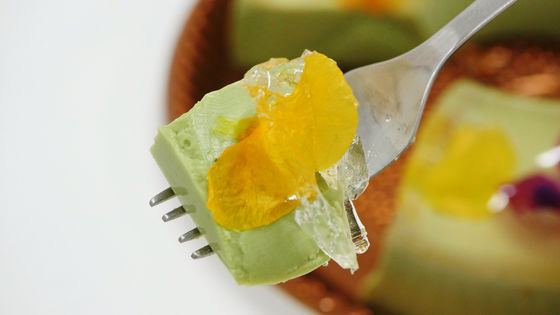 Subsequently, the mini size Bavarois "Fleur chocolat"Fleur orange"(1 piece tax included 378 yen) I will eat.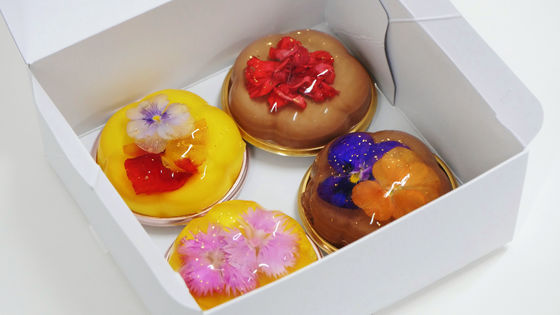 The surface looks like a 'bouquet' and shimmer.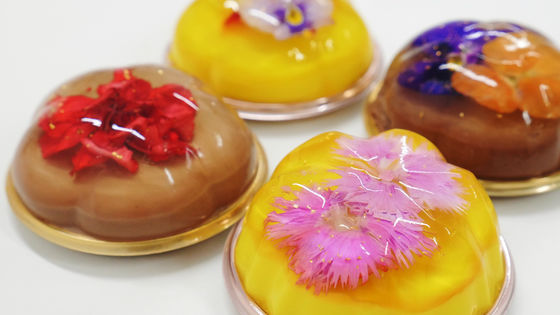 "Fleur" has a flower shape one by one, and there are plenty of variations such as plum-like shapes and surroundings being jagged. I will eat it from "Orange" immediately.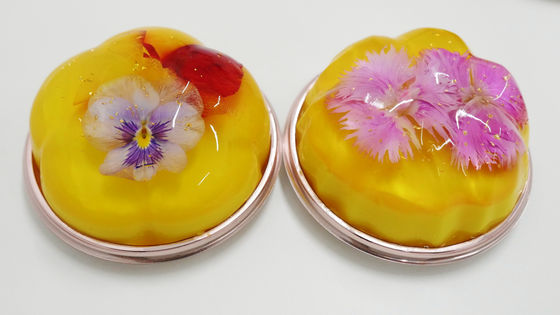 The cross section looks like this, it has a two-layer structure of jelly and bavarois as well as "bouquet powdered green tea".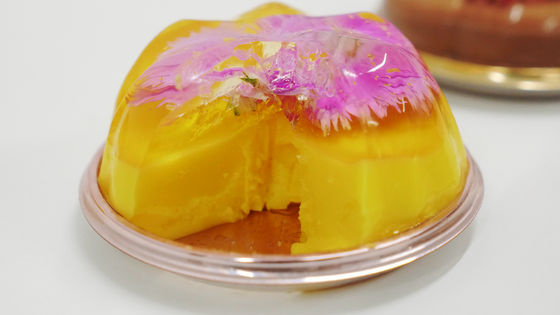 When you eat a bite, you can feel the refreshing taste of Orange from Babaroa, which is sweet and discreet. The lemon-flavored jelly is also refreshing, the compatibility between the citruses is outstanding, the dessert is perfect for taking the cool in the hot summer.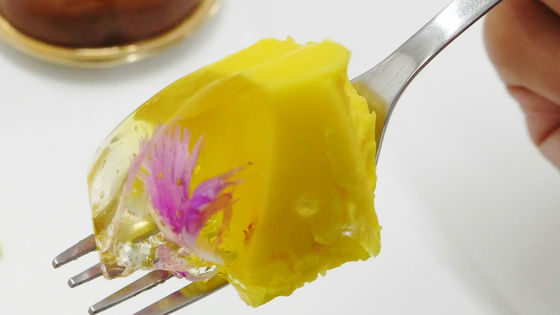 "Chocolate" is shining well with chocolate fabrics with brilliant flowers and glittering gold leaf.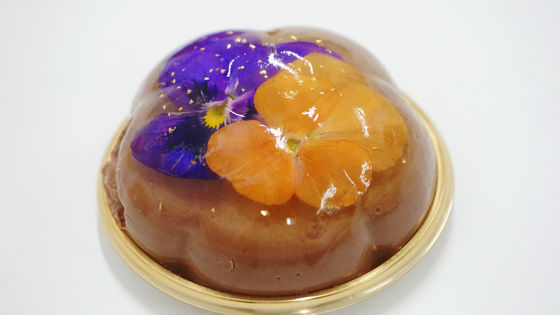 Trying to cut it looks like this.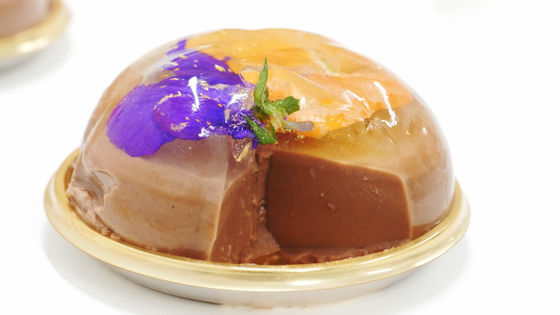 When eating, the Bavarian part is rich in taste like cocoa rather than chocolate, but if you eat it together with lemon jelly you can eat casually and casually. The "haka" part of the flower is comfortable and I enjoyed the texture which I had never ever had.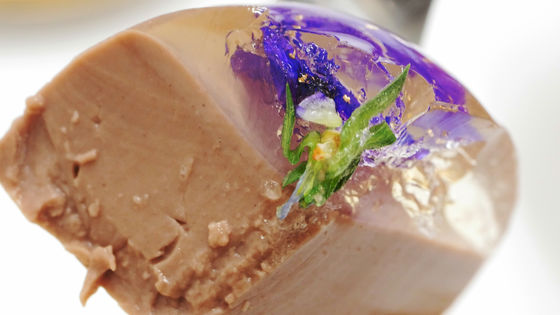 The opening hours of flower Bavarou havaro are from 9:00 to 20:30 on weekdays and 9:00 to 20:00 on weekends.