It turned out that Apple bought a GPS company to strengthen the map, what is its grand purpose?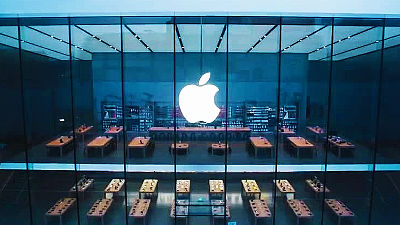 It turned out that Apple acquired Coherent Navigation from GPS company. Looking at Apple's efforts that seems to be doing a variety of things, such as Apple Watch, which started selling in April 2015, the development of automatic driving cars, and the acquisitions of GPS companies this time, a certain "grand purpose" You will see that you can see.

Apple Appears to Have Acquired GPS Firm Coherent Navigation [Confirmed] - Mac Rumors
http://www.macrumors.com/2015/05/17/apple-coherent-navigation-acquisition/

Apple Acquires Coherent Navigation, a GPS Start-Up - NYTimes.com
http://bits.blogs.nytimes.com/2015/05/17/apple-acquires-coherent-navigation-a-mapping-start-up/

Apple bought Coherent Navigation to develop a navigation service using GPS. Coherent Navigation, which was founded in 2008, is famous for providing highly accurate navigation, for example, where other companies have errors of 3 to 5 meters in navigation, use autonomous navigation, robotics, etc. Coherent Navigation can provide more accurate location information to users.

It is not clear what Apple has acquired Coherent Navigation for, and Coherent Navigation says, "Apple sometimes buys a small technology company, we usually do not discuss objectives and plans," I am talking. However, the map application provided by Apple is more difficult to use than Google Maps in terms of navigation, even if you are using an Apple terminal, the map applicationOften using Google MapsAccording to the survey, the acquisition of Coherent Navigation is considered to strengthen the navigation function of the map.

So, why Apple comes to wonder why Apple intends to strengthen navigation functions,Apple product historyConsidering that the innovative point of iPod · iPhone is that you can run music that you could only listen to on a home PC so far · on a terminal that you put in your pocket on the go It is in

And by Apple Watch released in April 2015, you do not need to take out the device from your pocket or hold it with your hand, just lift your wrist and talk to Siri, you can voice-control specific apps such as directions and schedules We realized our sex.

What can you do with Apple Watch's standard built-in application? - GIGAZINE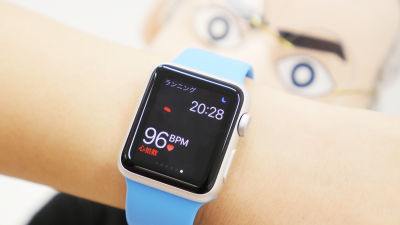 Apple Watch comes with a map application as standard. Apple has developed an iPhone-linked car navigation application "CarPlay", which was in the form of interlocking with the iPhone, but now that the Apple Watch is released, the day when CarPlay and Apple Watch will work together should be close. Even if both hands are occupied, Apple Watch can operate by voice and bring it for driving.

In addition, although it is possible to receive notices from the iPhone and make phone calls and e-mails, although it is often said that "There is not much use" for reviews, it is often Apple Watch, but when considering "driving a car" as a premise, It is located in an important place to collaborate with iPhone.

CarPlay wireless connection · Google 2 step verification · New pictogram added in "iOS 8.3", and contents of "iOS 9" - GIGAZINE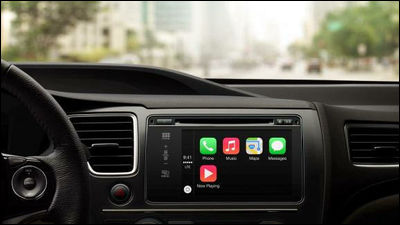 Also, Apple is not instructing that "the destination is on the right side 150 meters ahead", but instead of using a nearby marker or things in the surroundings, it is a "human-friendly navigation system" that will guide you in the proper direction I am applying for a patent. In the patent application filed by Apple, "The conventional navigation system can not take into account the mental state of the user", and by using Apple Watch which can measure the heart rate, the user's health state and spirit There is also the possibility that it will become possible to operate with consideration of the state.

What is "the human-friendly navigation system" of the map application that Apple is aiming for? - GIGAZINE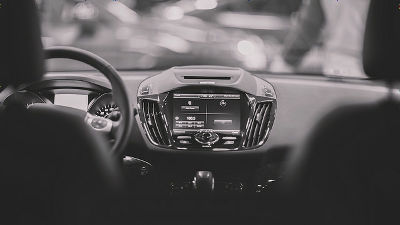 Meanwhile, Apple has already developed an automatic driving car "Titan", and also rumors. Equipment that seems to be multiple cameras and radars was attached to the roofA mysterious vehicle was witnessedThere are some media that think that Apple is developing the car itself as "almost 100%".

"Automatic driving car" by Apple Apple's development plan "Titan" rumor summary - GIGAZINE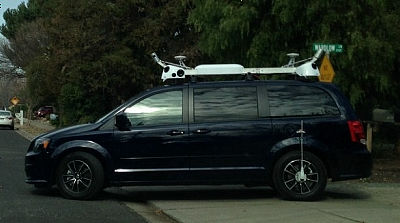 There is also a view that Apple's automated driving car will "enter the market in 2020".

Industry officials are extremely white at Apple's time to release cars, is there a winning schedule? - GIGAZINE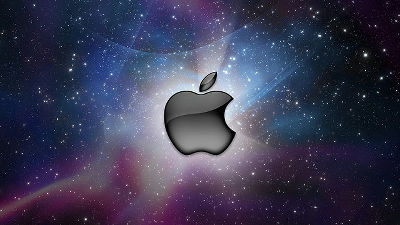 Also, Mr. Jonathan Ive, senior vice president of Apple's industrial design group, likes live cars and in an interview "The car should be one of the scenic designs, in that respect the recent car design It is incomprehensible and inexplicable, "he says. Mr. Ive who came to aspire to become a designer with a high love for cars "Become a key person of Apple's car makingIt is also considered to be.

Apple designer Johnny Ive found out that it was involved in the design of the lightsaber that appears in the new Star Wars - GIGAZINE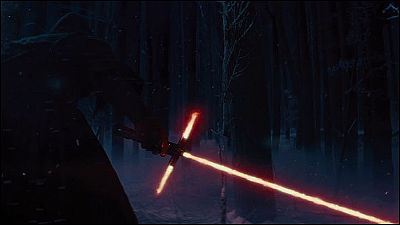 In other words, because it is assumed to use while driving with a car, strengthening of the map function becomes essential, and this acquisition is considered inevitable.

Apple Watch kept making innovative products with iPod / iPhoneApple's founder Steve JobsIt became the first new product to be released after its death.J. CrewCEO Mickey Drexler said in an interview that Mr. Jobs before his lifeI dreamed of designing a carThat's why Apple's efforts after Mr. Jobs are all dreams of Jobs and it is thought that it is the cornerstone of "AppleCar" or "iCar" which is the final stage of Apple's product.