Listen to the nostalgic Pokemon game BGM for free, "Pokémon Music Book"


Appeared as software for Game Boy "Pokemon Red and GreenStarting with the sequel title, remake work, new versions etc. have been released several Pokemon series. The way to play depends on aiming at the completion of the Pokemon picture book, aiming at the strongest by challenging the Pokemon League, seeking the legendary Pokemon, and developing the Pokemon for a battle with friends. An application that can enjoy BGM which excites every scene of such Pokemon game free of charge "Pokemon music picture bookSince it appeared, I immediately tried using it.

"Pokemon Music Book" Official Site
http://www.apppokemon.com/music/

Pokémon Music Encyclopedia - Android application on Google Play
https://play.google.com/store/apps/details?id=jp.pokemon.music

The application can be installed free from the link above.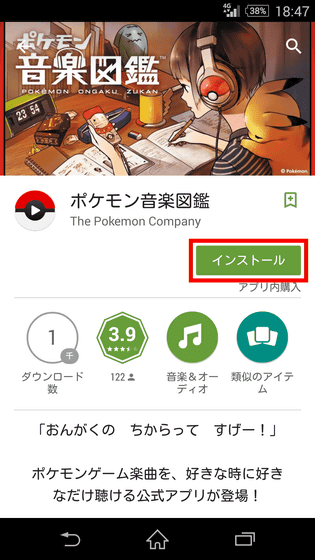 When installing, tap "I agree".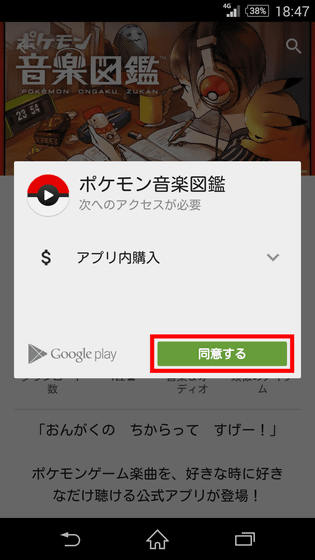 Tap "Open" when installation is completed.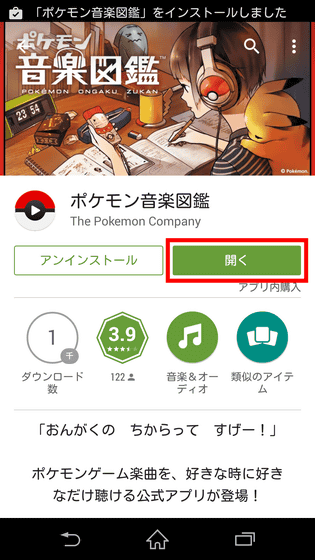 As the application starts up, swipe the screen to the left and continue reading the tutorial.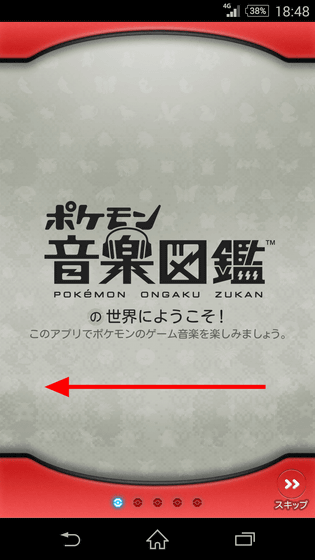 With "Special" for a limited time, you can listen to the entire track for free.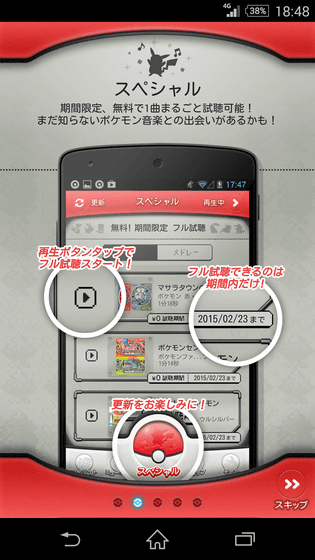 When listening to music, the exclusive "music player" starts. On this screen you can change the number of loops or you can freely ring the SE (sound effect) you've heard if you have played the game.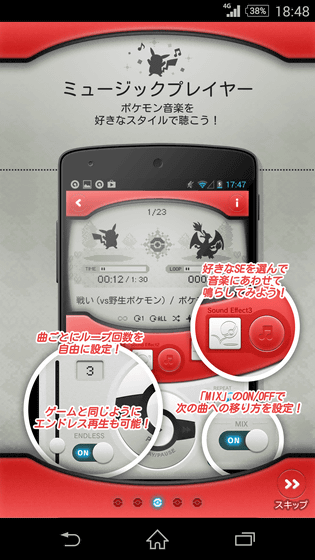 Purchasing music from "shop".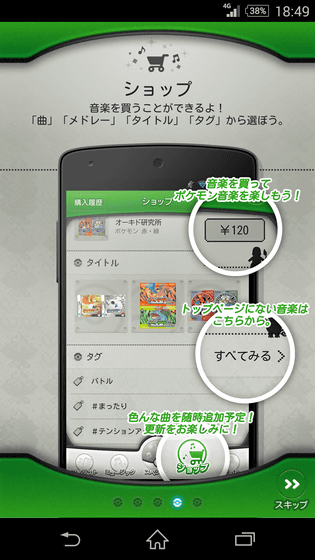 Purchased music is linked with ID, so you need to make a firm note of the user ID that can be checked from "others". So when the application tutorial is over, tap "Start" at the bottom right of the screen.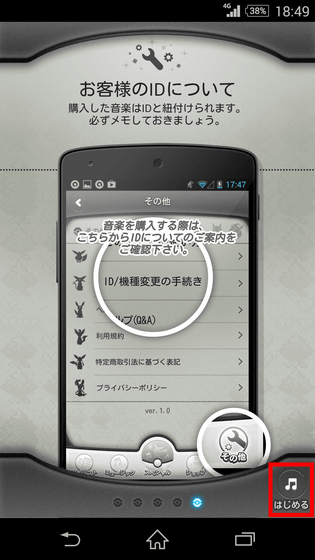 Since the terms of service are displayed, tap "I agree" and initial setting is completed. That makes it possible to listen to the music Jean Jean.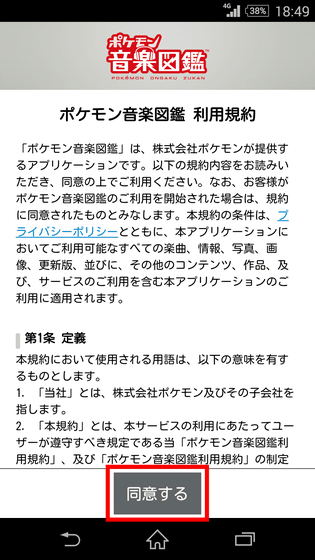 "My list" screen is displayed at the first start, but tap "Special" to listen to music for free.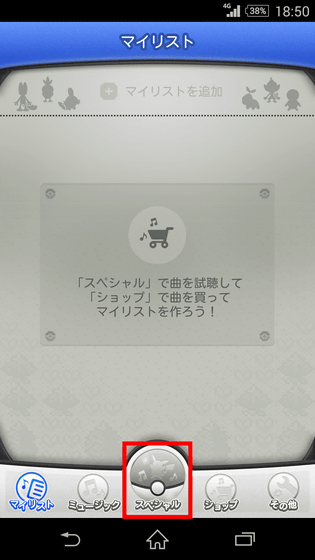 The special screen is displayed like this with music that you can listen free like this. If you want to listen to music, tap the play button in the red frame part.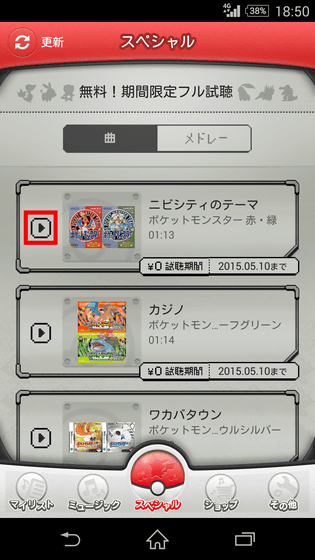 Then the player started and the music started. Although it was "The theme of Nibitishi" of "Pokémon red / green", the music was played as it was as the BGM of the first Pokemon, and it is attacked by a nostalgic disappointment. One disappointing thing is that Pokemon's silhouette appearing on the screen was of Pokemon that does not appear in "Pokemon Red / Green". The displayed Pokemon's silhouette seems completely random ... ...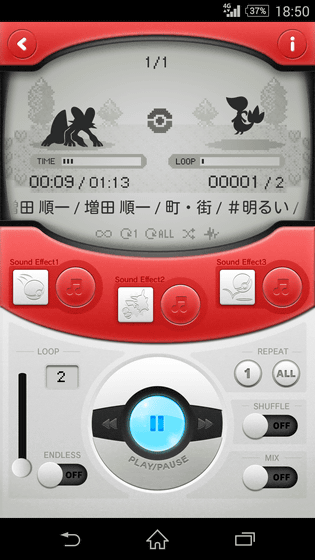 When playing another song, another silhouette of Pokemon is displayed like this.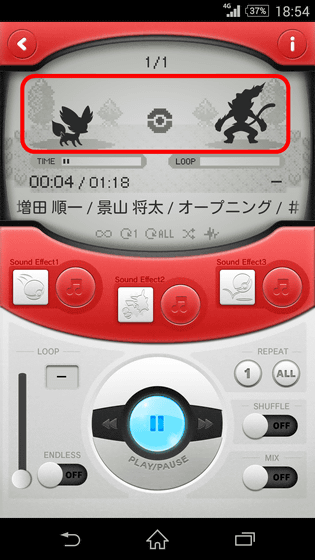 This is the button at the bottom of the screen for this player to operate the player.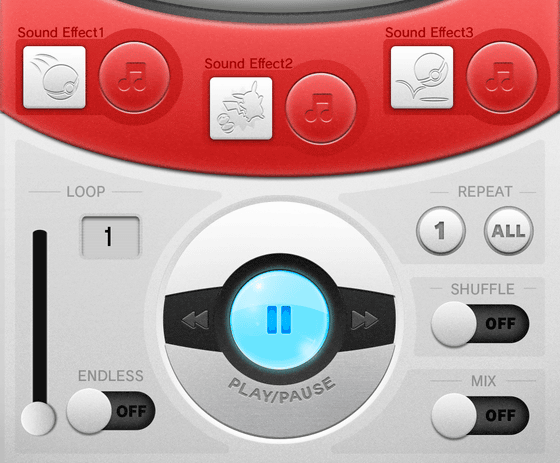 Three buttons labeled "Sound Effect" are used to sound the sound effect from the left "Throwing Monster Ball", "Pokemon Appears from Monster Ball", "Monster Ball Bounces" Even if you tap any number of times you can capture OK Pokemon unlimited specification.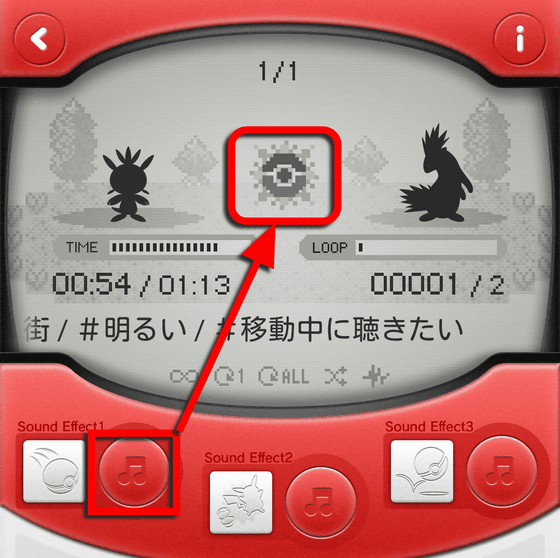 Furthermore, when you tap an illustration that represents sound effects ... ...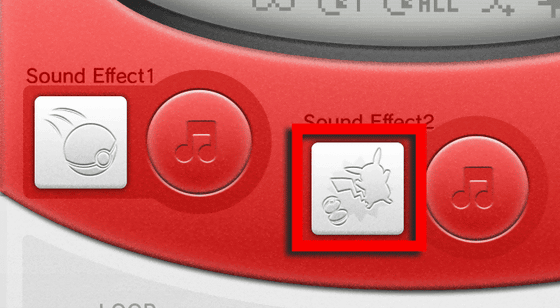 You can set your favorite sound effect.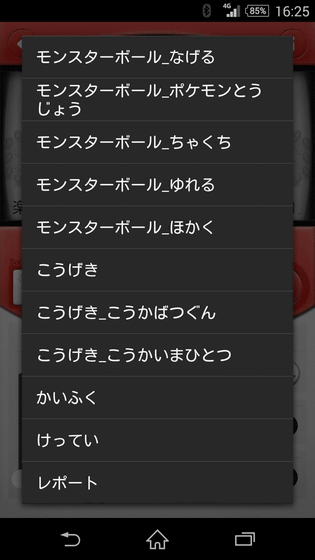 It sounds like this when playing a sound effect at the application "Pokémon Music Book".

I tried playing various sound effects with "Pokémon Music Book" - YouTube


At the bottom left of the screen there is a bar that allows you to adjust the number of song loops. Up to 20 loops can be played, and if you turn on "ENDLESS" on the right side of the bar you can also endless loop the same song.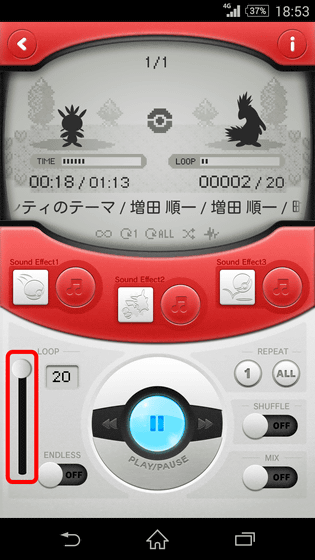 In the icon written as "REPEAT" you can select one song repeat and all song repeat. When you are listening to a medley with multiple songs mixed and my own my list, you can also turn on "SHUFFLE" and shuffle all songs or turn on "MIX" to change the connection between the song and the song.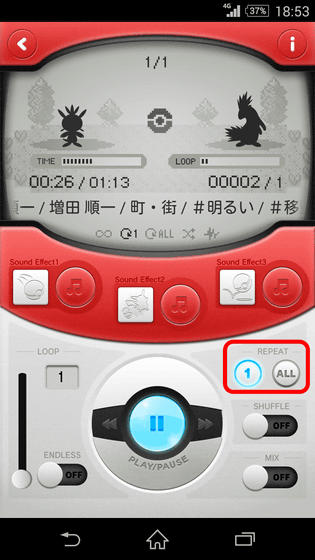 Tap "i" at the top right of the screen ... ...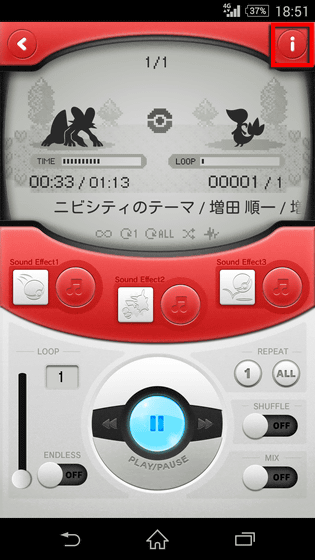 Information on music being played will be displayed. The theme of "Nibishi's theme" was tagged with "town / city" "# bright" "# want to listen while moving" tags.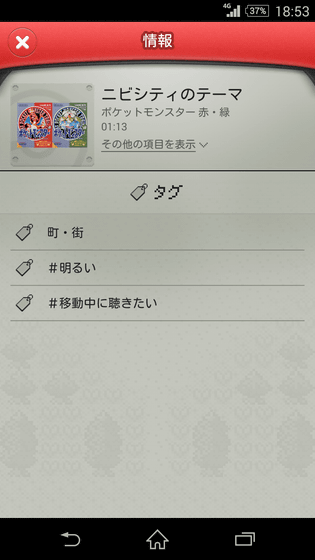 If you tap the red frame part of the song that is displayed in the special ... ....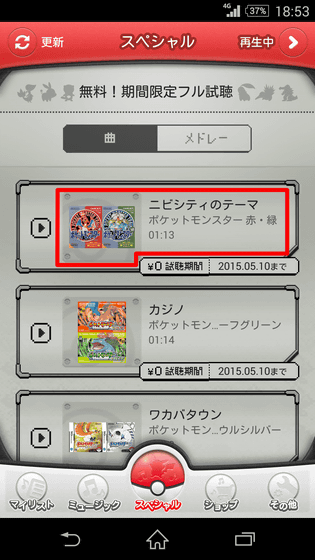 Full viewing or purchase as it is at the shop is possible.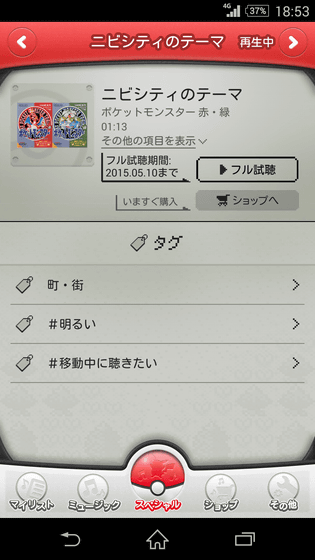 In addition, the number of music that can be viewed for a limited period of time varies according to the time, and it is said that 3 songs are distributed free every day.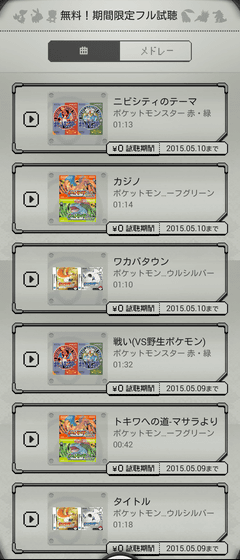 Tap "Medley" of "Special" ......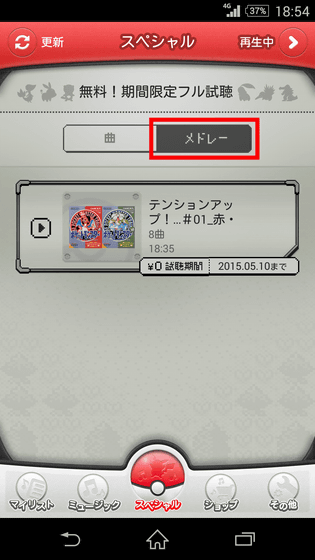 You can enjoy a long medley of more than 10 minutes for free.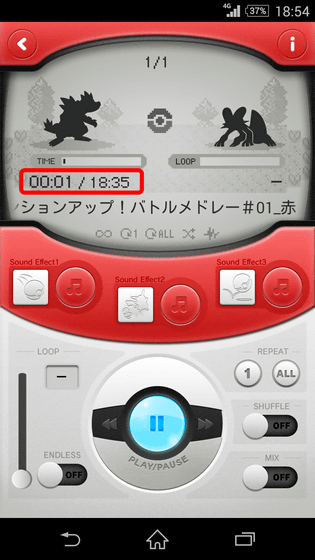 If you say "Free music alone is not enough!", You can purchase music by tapping "Shop".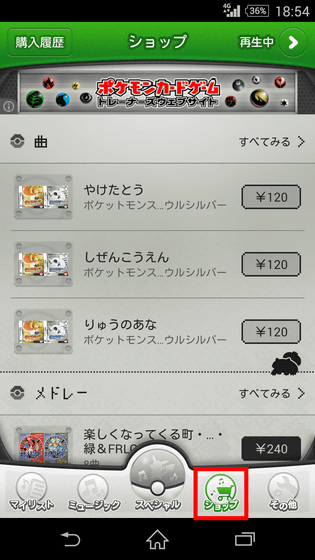 Music is classified according to "song", "medley", "title", "tag", so if you search by any method you like OK.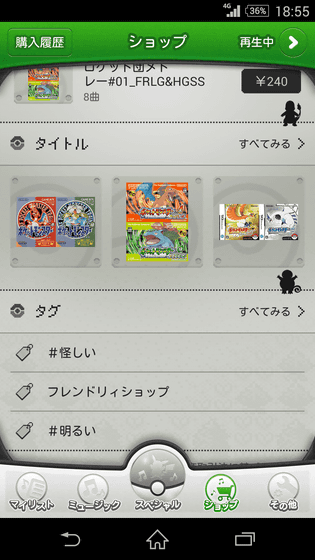 When searching by "title", I understood how many songs are distributed from each title.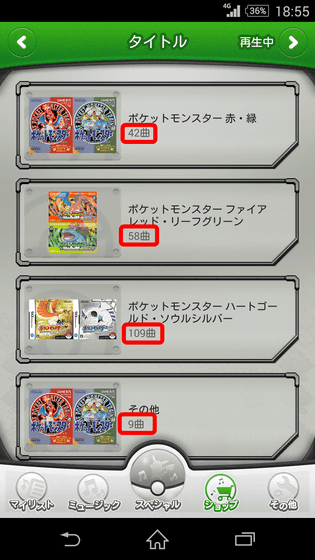 Music classified as "other" is like this.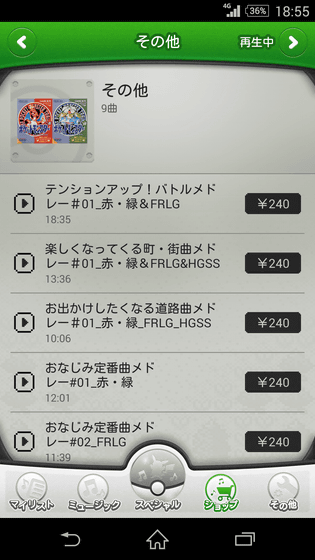 In addition, purchased music is linked to an ID automatically allocated, and this ID is necessary in order to inherit music purchased after changing smartphone model. To confirm the ID, tap "Other".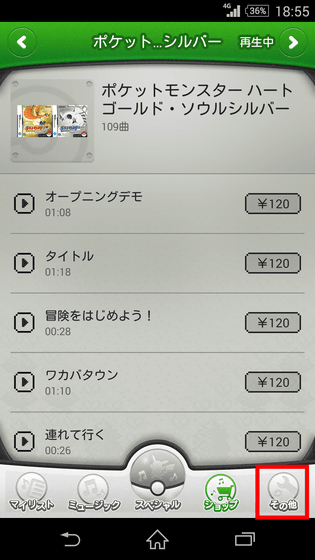 Tap 'ID / Procedure to change model'.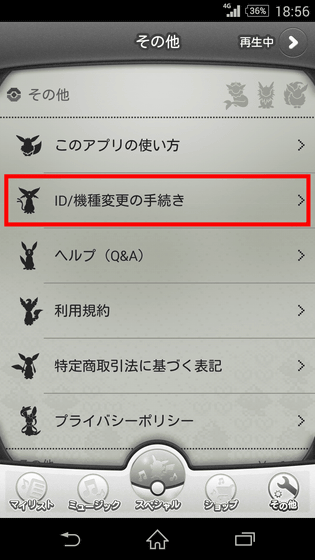 Tap "ID check / password registration".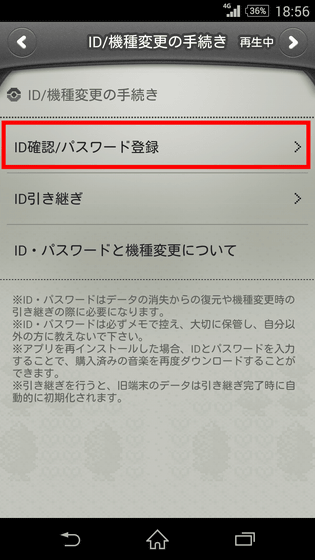 The red frame part is the ID assigned to each user.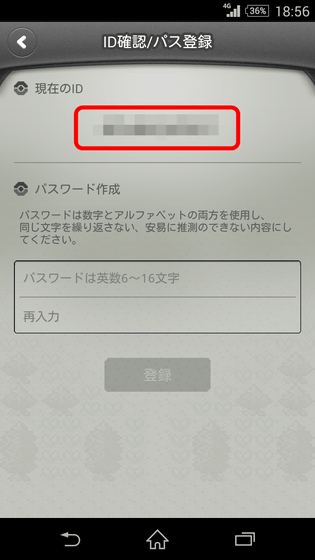 Purchased music can be managed from "Music" ......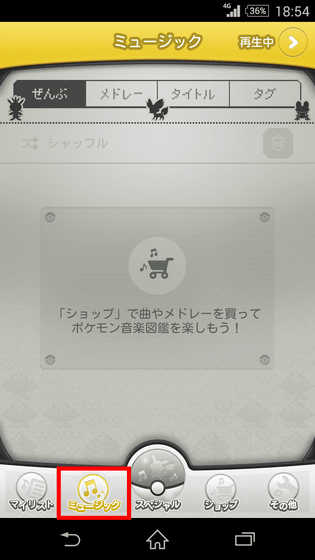 You can listen to your own playlist from "My List".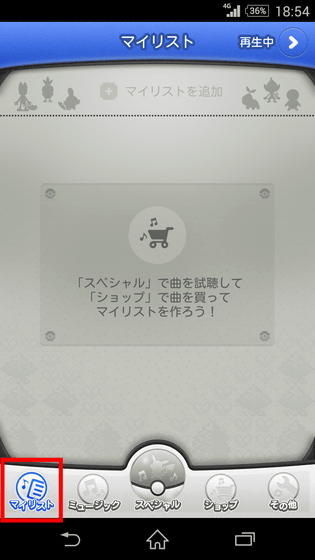 In addition, the icon added to the home screen was pretty designed like a monster ball like this.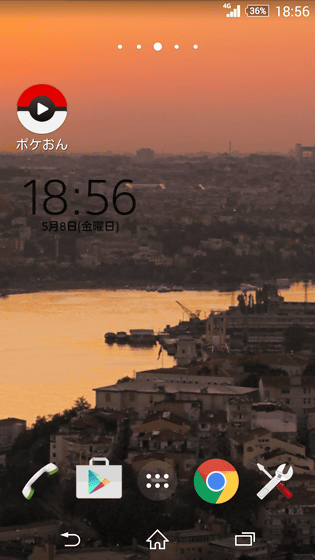 Pocket Monsters Music Book "as of May 2015 is delivered only in the first half of the adventure" Pokemon Red / Green "," Pocket Monster Fire Red · Leaf Green "," Pocket Monster Heart Gold · Soul Silver " "Pocket Monster Ruby · Sapphire" "Pocket Monster Emerald" "Pocket Monster Diamond · Pearl" "Pocket Monster Platinum" "Pocket Monster Black · White" "Pocket Monster Black 2 · White 2" "Pocket Monster X · Y" "Pocket Monster Omega Ruby · Alpha sapphire "and so on.

Because you can listen to a wide variety of music from old-fashioned works to latest works, it is also recommended for people who are looking for BGM for easy work, as well as Pokemon.