Electronic machine tool "mBot" for children who can easily learn programming by moving machines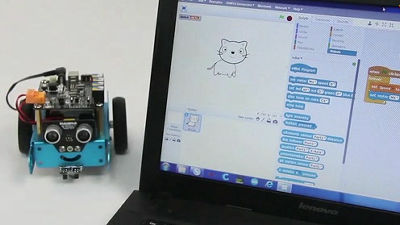 As a programming teaching material for children,"Arduboy" to make your own 8-bit gameWhile various things are coming out, easy-to-attach electronic tooling for children who can move toys by dragging and dropping programs is called "MBot"is.

MBot: $ 49 educational robot for each kid by Makeblock - Kickstarter
https://www.kickstarter.com/projects/1818505613/mbot-49-educational-robot-for-each-kid

If you look at the movie below you can see what "mBot" is.



This is "mbot" and the size is 17 cm × 9 cm × 9 cm, weighing 340 g.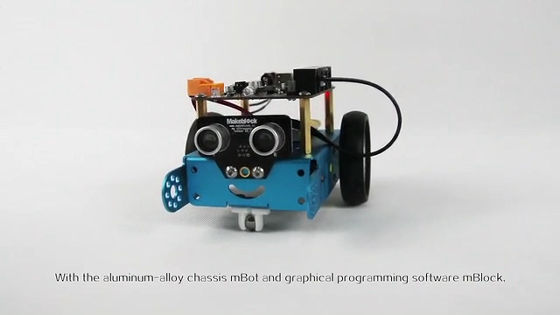 Infrared receivers, ultrasonic sensors, buzzers, LEDs, etc. are mounted on the board mounted on the mBot's head.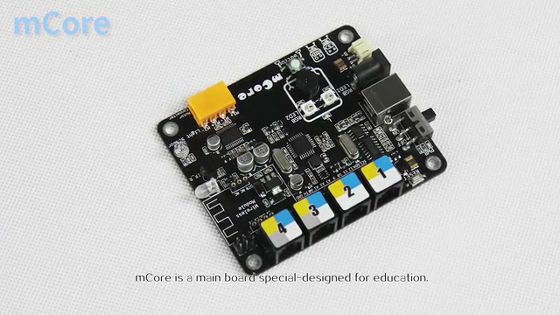 Since it is compatible with Bluetooth, it can be remotely controlled from the PC.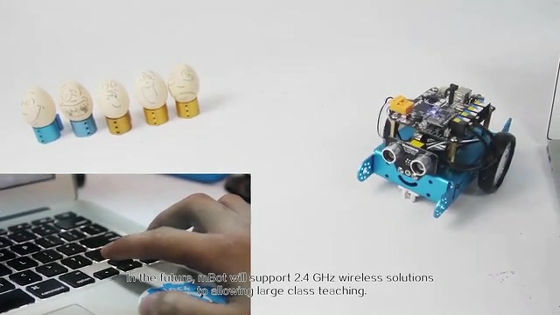 However, mBot can move to your own way by organizing a program with Arduino instead of just "remote control toy". Programming itself, if you make it like combining parts with drag & drop OK.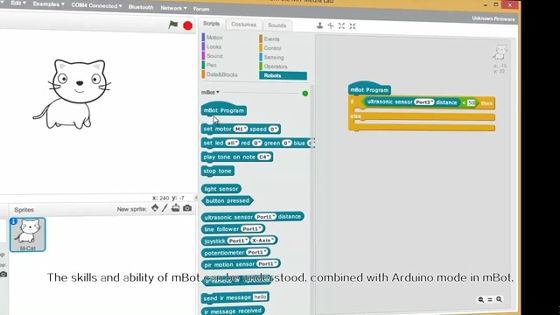 Actually programming ... ...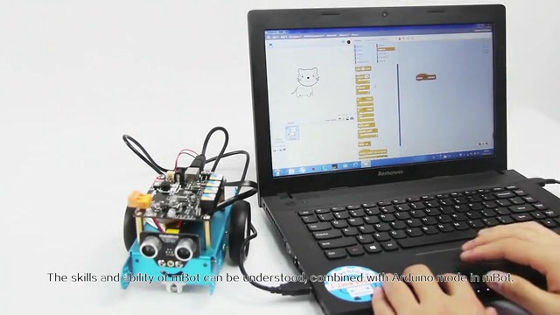 Combining programs so that they do not hit the box even if they run automatically ...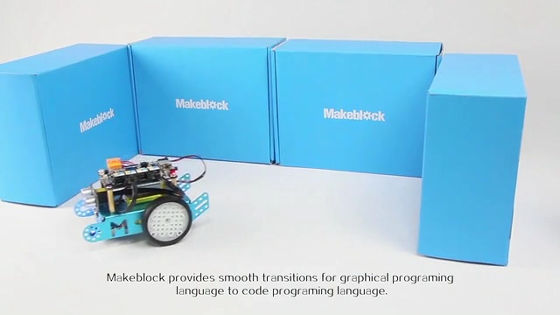 Just run on a black tape ......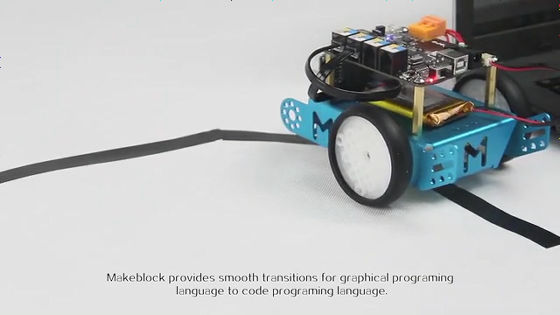 It is possible to chase the ball and so on.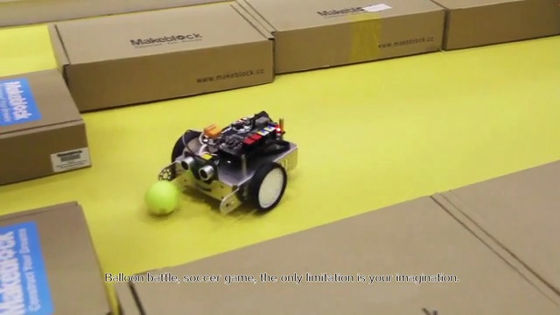 Also, mBotOther productsYou can also customize with.



For example, it is also possible to attach a grip of a magic hand extending forward.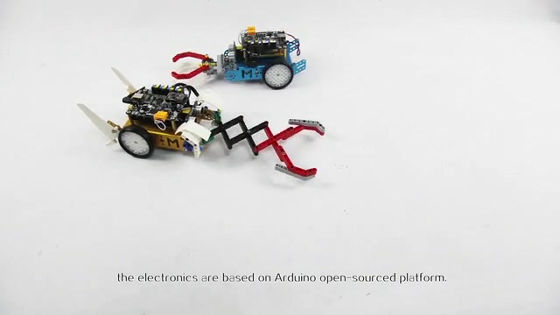 MBotKickstarterWe are looking for investment at 49 dollars (about 5900 yen), one mbot, two mBots at 95 dollars (approximately 11,000 yen), three $ 140 (about 14,000 yen) mBot, three $ 229 7,000 yen) and 5 mBots, and $ 429 (51,000 yen), you can get 10 mBots. The color of mBot is blue or pink and comes with a free iPhone & Android application. Also, the shipping fee to Japan is $ 15 (about 1800 yen) to $ 85 (about 10,000 yen), the shipping time is scheduled for June 2015.

The deadline of investment is until 17:51 (Sunday) May 2015 20:59.

MBot: $ 49 educational robot for each kid by Makeblock - Kickstarter