A time lapse movie that completes a building of 57 stories in just 19 days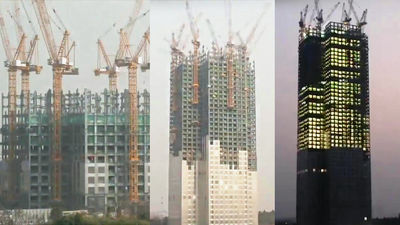 In the case of Roppongi Hills Mori Tower, it took three years from 2000 to make skyscrapers usually take several years. However, in Changsha, Hunan Province, a 57-story high-rise building was built in only 19 days, and a company involved in construction said that he is calling for the "world's fastest construction company."

Chinese construction firm erects 57-storey skyscraper in 19 days | World news | The Guardian
http://www.theguardian.com/world/2015/apr/30/chinese-construction-firm-erects-57-storey-skyscraper-in-19-days

In fact, you can see in the movie below how a 57-story high-rise building is built with explosive speed.

Chinese build 57-storey skyscraper in 19 days - timelapse - YouTube


Construction has already begun from the dim light time before dawn.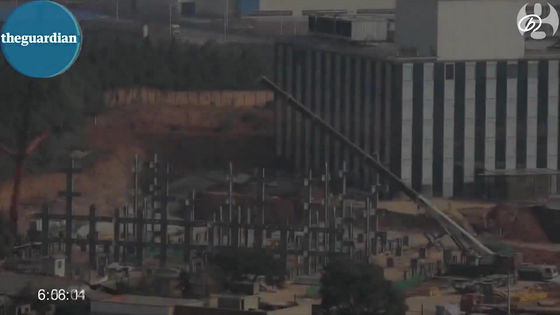 Frames of six stories and floors and ceilings of the second floor are completed in just one day.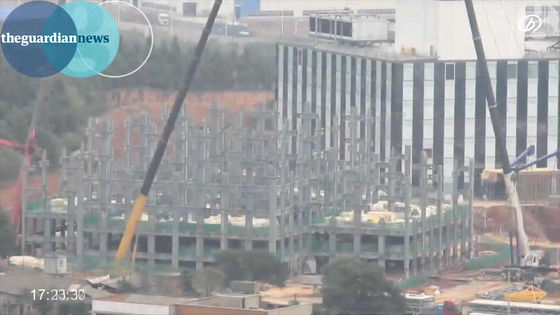 Construction can continue at midnight.Modular construction methodIn order to build three floors on a day using the aircraft, I spent 4 months and a half before assembling the actual construction and assembled as many as 2,736 parts in advance.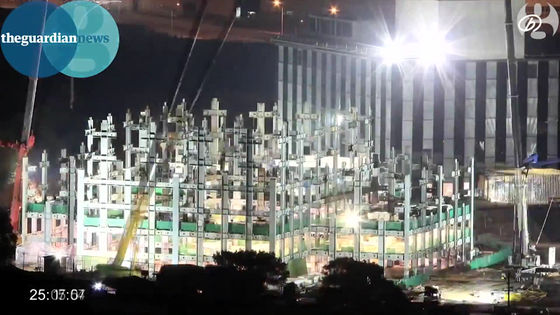 Where the vertical framework reached the 10th floor ... ...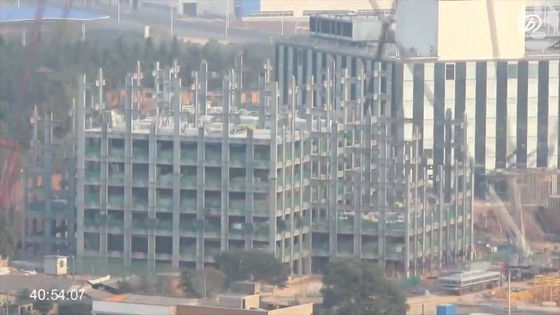 We will move to work with a tower crane.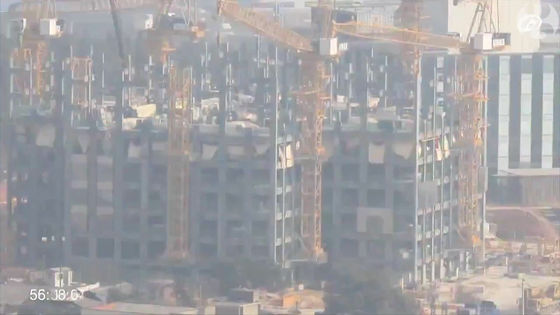 A skeleton and a crane that grows steadily upwards.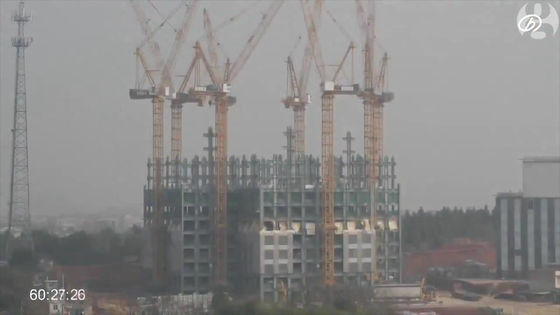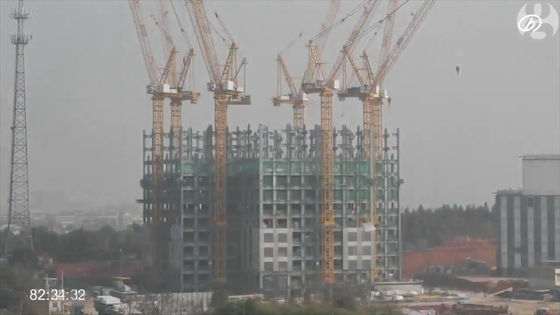 It reaches 15th floor in 100 hours (about 4 days).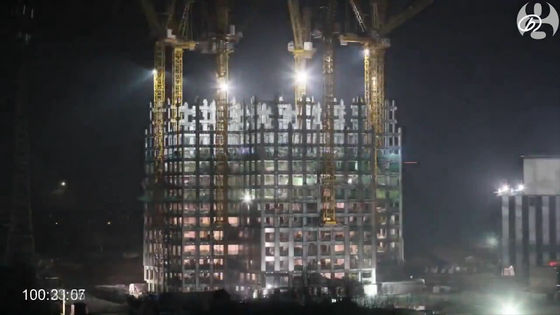 Exterior work will be promoted from the fifth day. The exterior is full of glass.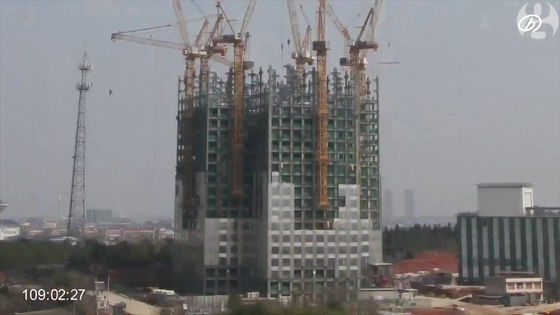 Regardless of day and night, work will be promoted gently.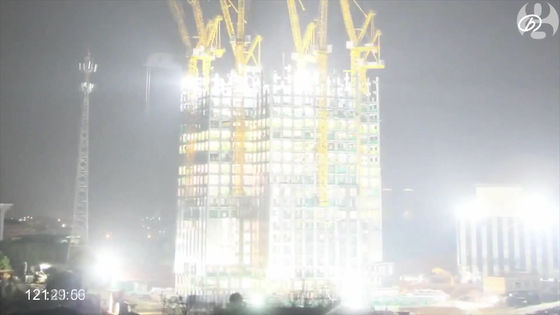 Construction continued on the day when the yellow sand is dancing violently.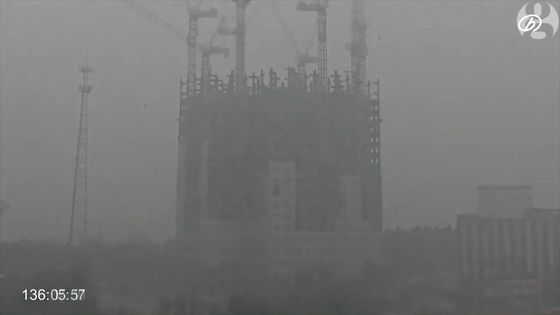 Exterior of the first to third floor parts is completed.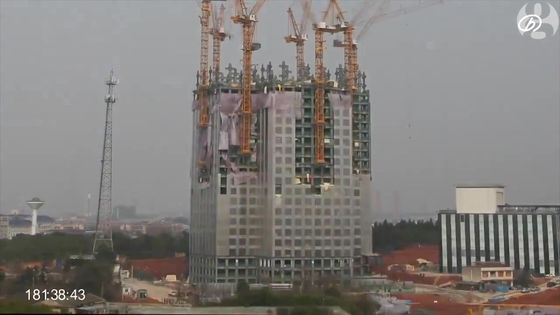 As the work place gets higher the light from the ground will not reach, and in the evening I work with the light in the building.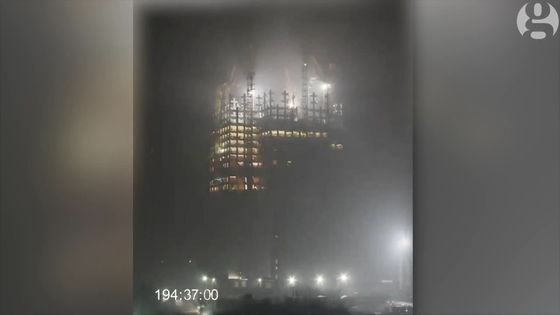 Continue construction even on bad weather ......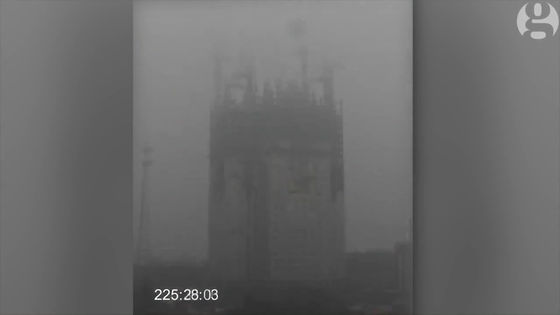 For 300 hours (12 days and half a day) the exterior is 20 floors and the framework is completed up to the 40th floor.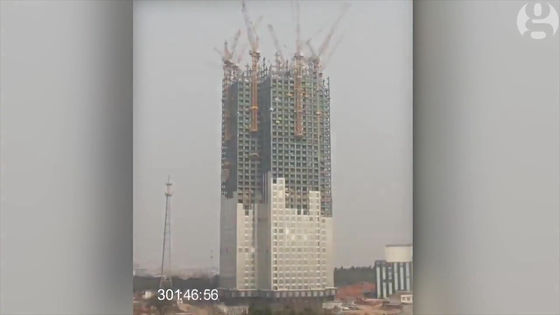 As the lights arrive at nighttime work, it seems that people already live.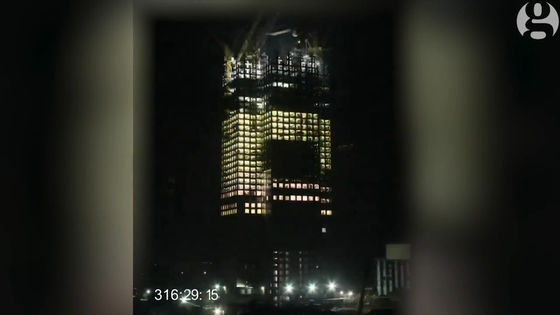 At 432 hours (about 18 days) the skeleton is almost complete up to the top floor of the 57th floor.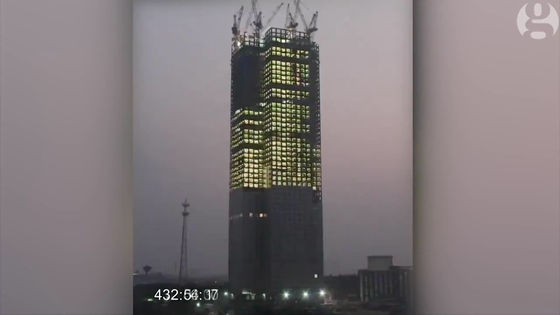 Remove the sheet that covered the outside of the building ... ...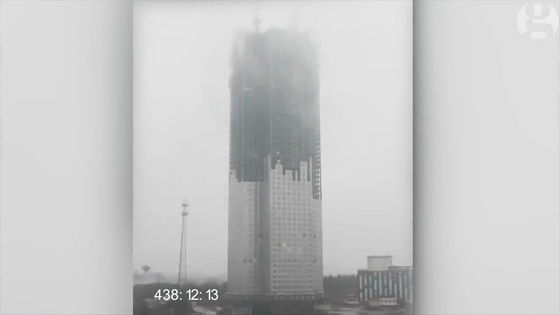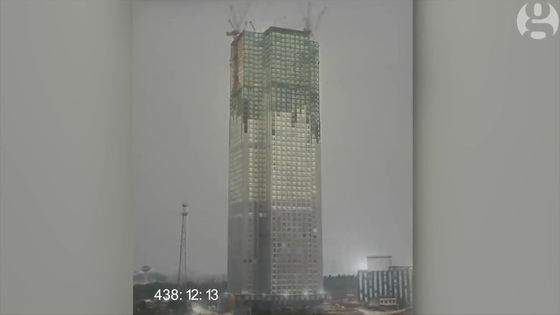 The high-rise building was completed at 438 hours 12 minutes 13 seconds (about 18 days 6 hours). Inside the building there are 19 spaces for the colonnade, 800 rooms for the residence, there seems to be an office space that can accommodate 4000 people.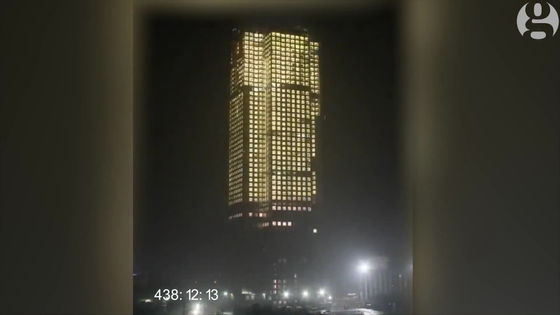 There is also a helipad on the rooftop. Compared with the person walking on the rooftop, the size of the building is transmitted.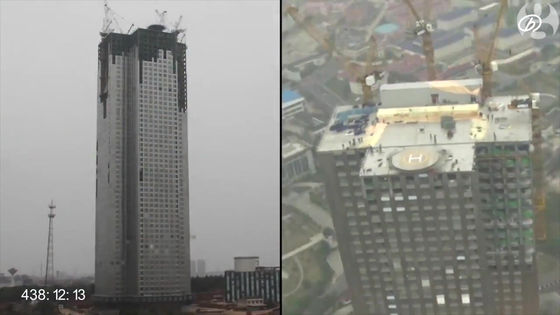 The Broad Sustainable Building Co. that built this building says that the next goal is to build a 220-story skyscraper in 3 months.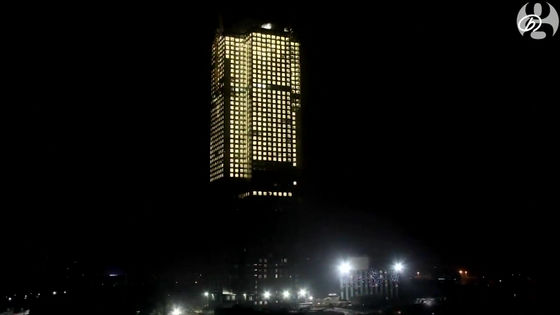 in Video, Posted by darkhorse_log