I ate at McDonald's "Mack Fleurie Blueberry Oreo" which is irresistibly crispy oleo texture


From Monday, May 12, 2015, McDonald's mixed crushed oreo and sweet and sour blueberry sauce into a soft cream, enjoying a sense of crispnessMc Fleurie Blueberry OreoWe released the. Since it is a dessert that seems perfect for the early summer season, I actually ate at McDonalds to see Oreo 's "crispy feeling" seeking coolness.

McFleury Blueberry Oreo® | Campaign | McDonald's
http://www.mcdonalds.co.jp/campaign/mcflurry/

Arrived at McDonald's.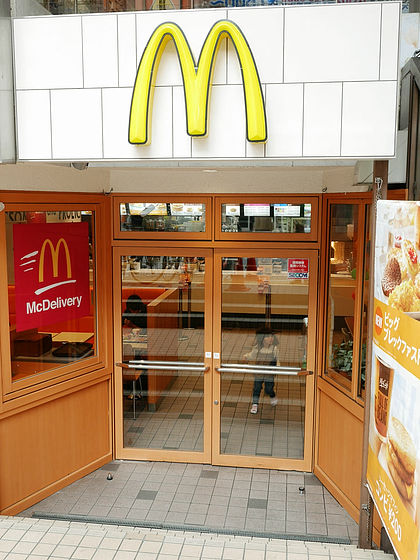 I ordered "Mac Fleurie Blueberry Oreo" at once. This product is usually a menu, it will be offered from 10:30 in the morning Mac shop.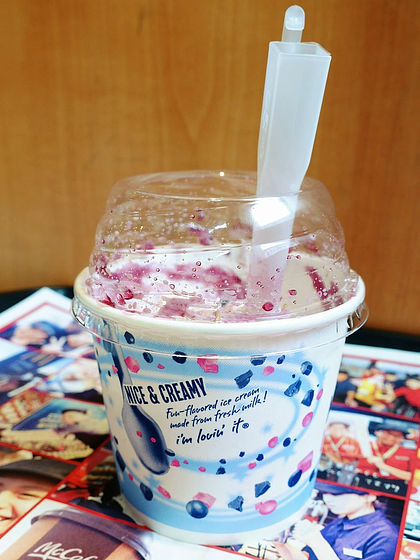 A characteristic McFluely spoon looks like a straw, but the hole is not empty, so be careful not to get anything even if you smoke.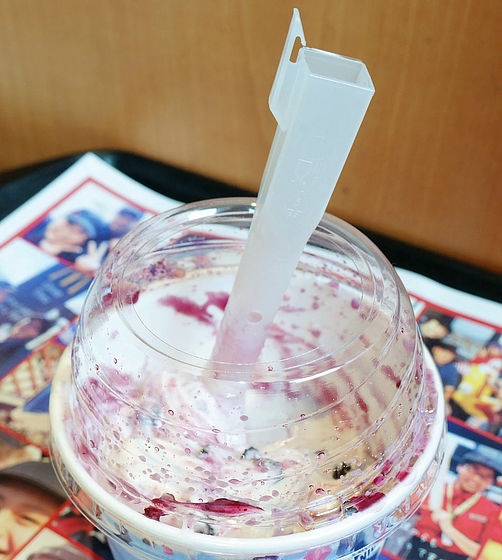 If you bring it in your hand, it is about this size, and there is a soft cream just enough to eat alone. The energy per cup is 237 kcal.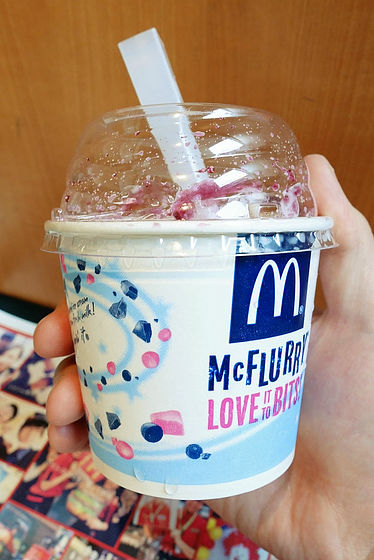 Mackfleurly appeared when the cap and lid were opened and the blueberry sauce was scattered.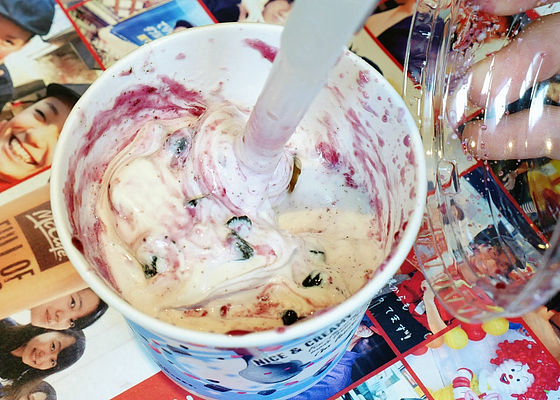 I will eat a single mouth at once. The first thing I feel is the refreshing scent of blueberry sauce and sweet and sour. It is a sweet-like blueberry sauce that seems to be used in gum, but compatibility with vanilla soft cream is perfect. Blueberry sauce is sour and is not sweet, so it is well balanced with sweet soft ice cream.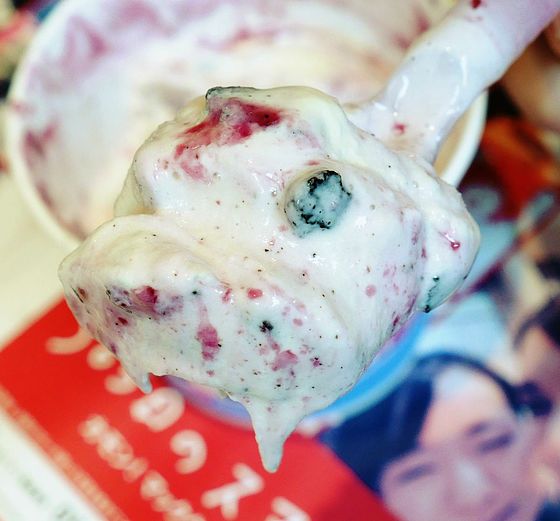 Blueberry sauce is also attached to the borders of the cup, so if you eat while mixing it is recommended as you can taste blueberry fruity until the end. It looked like I did not have much Oreo ... ...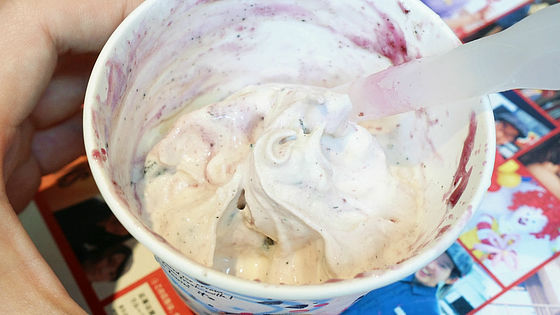 Actually, Oreo cookies crushed to a large extent were included, and I was able to enjoy the crisp feeling even in the soft cream. Since there are several oleos for each spoonful, it seems that expectations will not be disappointed with "few cookies ...".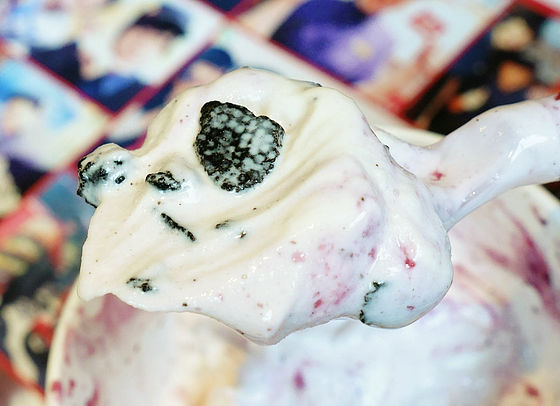 In addition, "McFluely Blueberry Oreo" is limited-time sale, the price is 250 yen including tax. It makes it a dessert for lunch or as a snack at 3 o'clock for desserts that can be enjoyed separately.