"Advance giant" "Director Tetsuro Araki" God Eater "Director Takayuki Hirao gathered drawing discussion" Digital Creator Human Resources Discovery Seminar "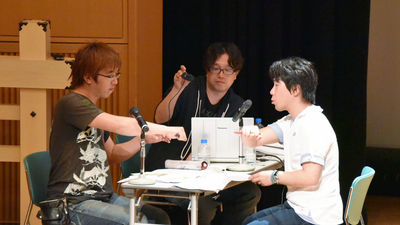 Monthly AnimageIt is serialized in "Tetsuro Araki × Takayuki Hirao I want to know the love of Valita!Public recording of "Machi ★ Asobi vol.14"It was held in.

In this series, it was synchronized to the era belonging to the mad house "Attack on Titan"Guilty Crown"ofDirector Tetsuro ArakiWhen,"God Eater"Witch sister sister Yoyo and Nene"ofDirector Takayuki HiraoAlthough he is talking about various things from the animation industry to the family thing, this time it is said that two people will demonstrate what "drawing meeting (work making)" performed in animation production is It was a valuable opportunity.

"Public · Directing Job" Drawing Meeting "(Digital Creator Human Resources Development Seminar) :: Public Interest Foundation Tokushima Industry Promotion Organization
http://www.our-think.or.jp/?p=291484

Digital Creator Human Resources Discovery Seminar Tetsuro Araki × Takayuki Hirao I want to know the love of Valenta! Open Recording - Machi ★ Assoby
http://www.machiasobi.com/events/bariuta.html

The venue isAwaodori-kaikanOn the second floor ofAwa Odori Hall.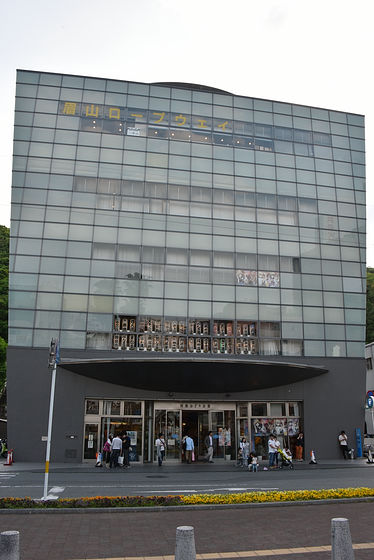 Every day, the exclusive "Awa no Kaze" at noon, the famous series at the night perform the stage, you can experience the Awa Odori. Public recording was supposed to replace customers after this Awa Odori experience was finished, so queue waiting for entry was made.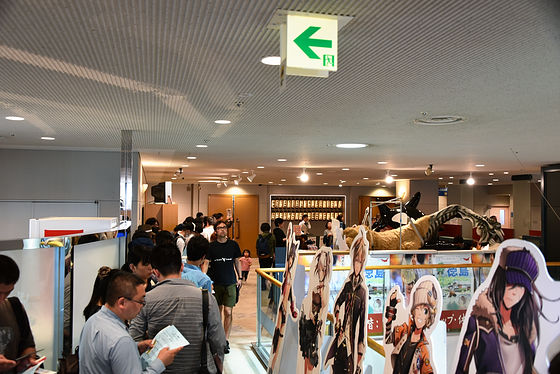 The last row of the queue to the third floor of the hall ... ....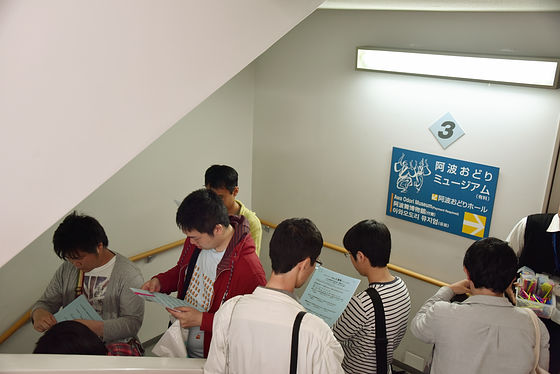 Director Araki, director Hirao, Ms. Suzuki of Animage editorial department who was in charge of progress.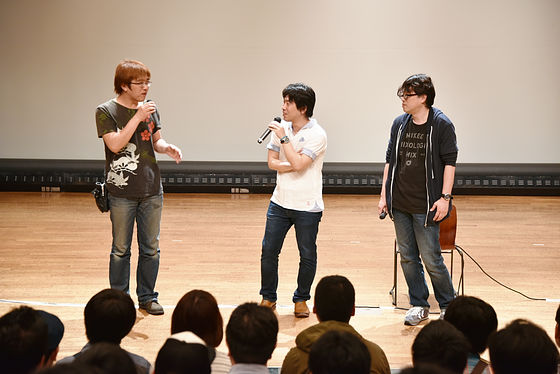 This time, the two directors dressed up as directors and actors participating in the work as a role, and showed how the discussion meeting will discuss in the discussion meeting. Specifically, I often explain using my body that "I want you to make this kind of movement".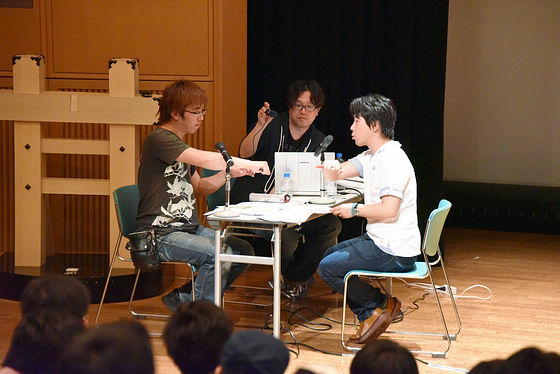 Reading the distributed materials, I feel like I participate in the meeting. Director Hirao who is not from an animator also acts as an animator, etc. Although it is a small play called "drawing meeting like this" to the end, they both do the same thing as doing in the actual drawing meeting He said that he showed me.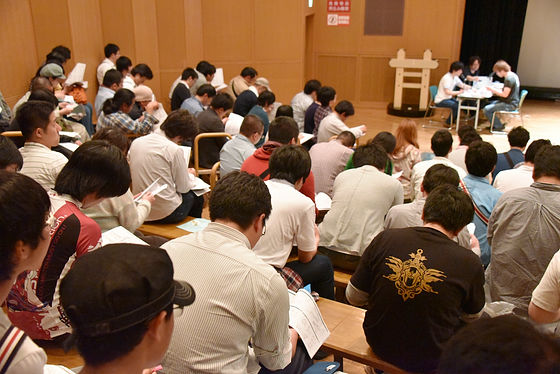 "Takuro Araki × Takayuki Hirao I want to know the love of Valita!" Is serializing Monthly Animage which is released on the 10th of every month. Including the contents of this public release, please read the series for detailed talk by two people.