New model emerges in "Halfbike II" foldable bicycle exclusively for Segway standing posture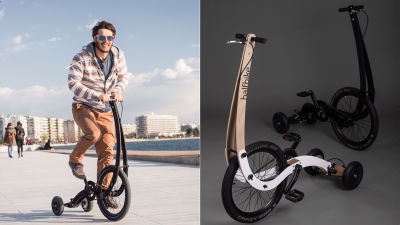 Segway of the electric motorcycleTraveling experiments are permitted on public roads nationwide from July 2015Although it is a schedule, there is no chair like that Segway "trolley only" tricycle is "Halfbike II"is. before"HalfbikeThe version that was sold as "version up and appearing in Kickstarter.

Halfbike | Halfbike | The compact and light standing bike, anywhere with you!
http://halfbikes.com/

You can see where "Halfbike II" is "standing bike" where you actually are running in the following movies.


This is "Halfbike II". A tricycle with a front wheel driven by a chain, a ride dedicated to standing without a chair. I do not have a motor etc and go on pedaling like a bicycle.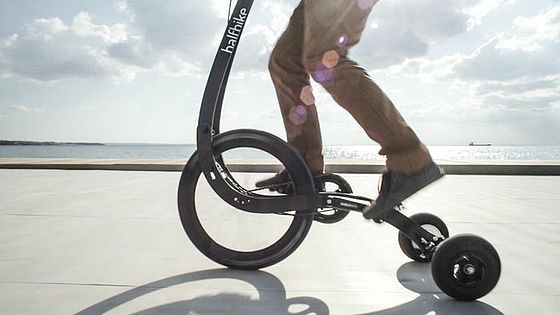 By swinging the steering wheel to the left and right it is possible to drive meandering quickly, so it seems to bend more quickly than a normal bicycle.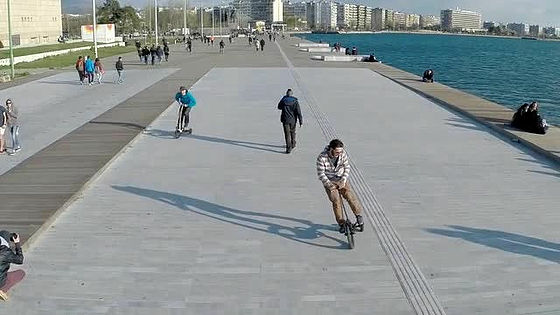 Aluminum is used for the frame, plywood is used for the handlebar, the total weight is 8.2 kg. Even if there is a step, it is possible to jump because it is with suspension.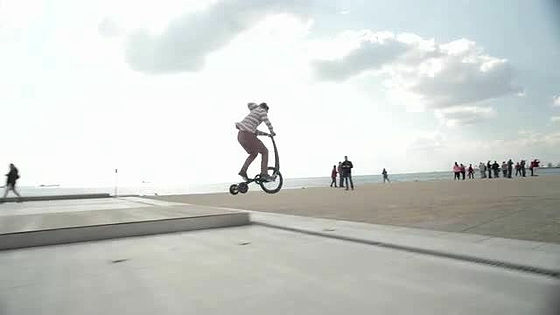 Because it is a compact ride, it is perfect for a little city ride.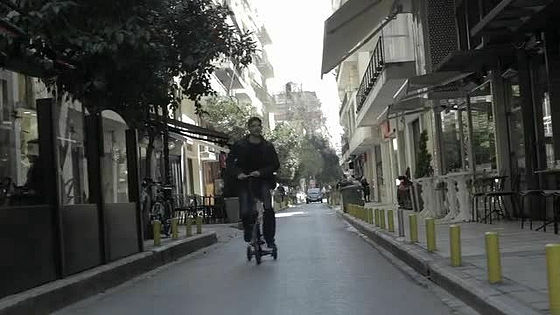 Offroad such as on the lawn can also run.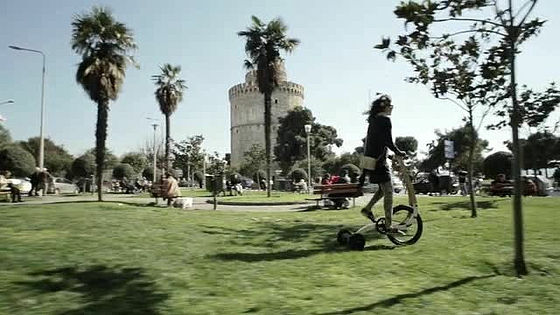 Because the parking space is not necessary as much as a bicycle, it can be placed in a corner of a cafe.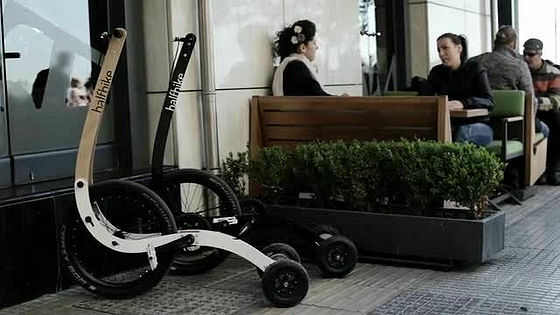 Since the handlebar is foldable, it is a pleasant place not to take up space when storing indoors.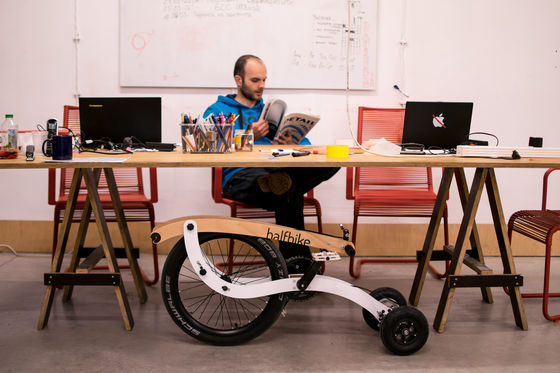 Even with a small car trunk, you can load two Halfbike IIs.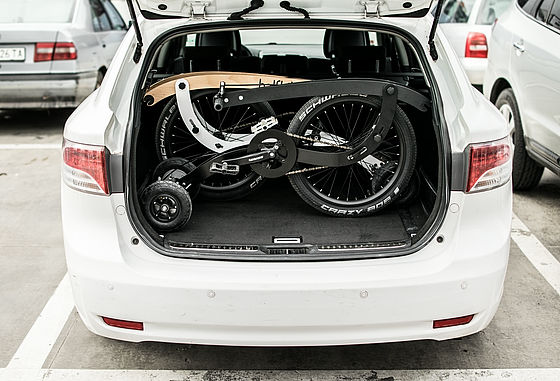 Size is 100 cm × 40 cm × 110 cm at normal time, 100 cm × 40 cm × 52 cm at the time of folding. The weight is 8.2 kg, and the color has two colors, black and white. The load capacity is up to 90 kg, which is suitable for people up to 190 cm in height.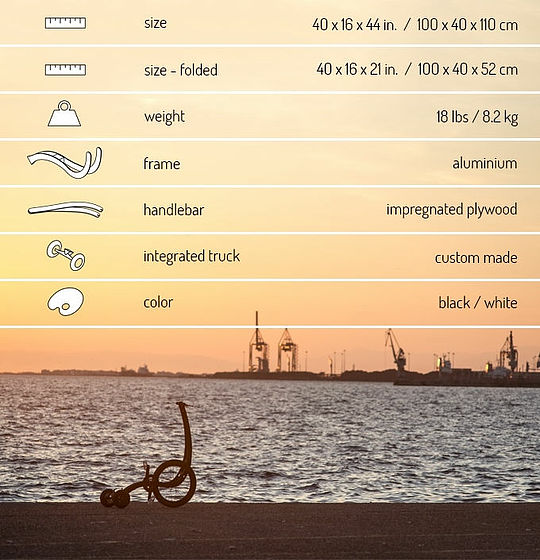 "Halfbike II" is seeking investment by Kickstarter. Article writing As we are already collecting capital of nearly 165 times the target amount, it seems that it will be commercialized if it goes as it is. Most of the investment plans are over capacity and the only remaining plan is a plan that you can get 1 Halfbike II if you invest 399 dollars (about 47,000 yen). The capacity of this plan is 400 people, already over 100 people have already invested.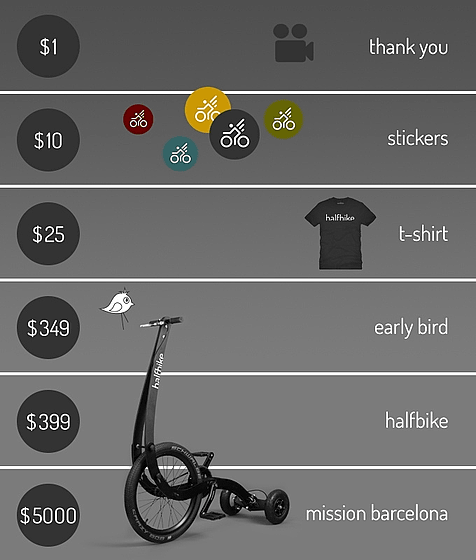 Shipping costs are free for US / Europe, shipping to other countries requires a separate $ 75 (approx. 9000 yen). Product shipping is planned around December 2015, the deadline of investment is 6 am on May 3, 2015 (Sunday).

Halfbike II by Kolelinia - Kickstarter
https://www.kickstarter.com/projects/774841427/halfbike-ii