The circumstances surrounding the "jumbo machine" which is increasingly becoming a turning point, increasing the severity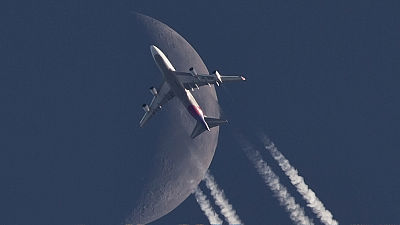 ByKas van Zonneveld

Jumbo aircraft carrying hundreds of engines on large wings and carrying a lot of people with a two-story huge fuselage has been a key player in the sky for a long time but since the beginning of the 2000's the former momentum It is supposed not to be seen. What is the current situation surrounding giant aircraft that increases severity by overlapping various factors?

The jumbo jet faces a make or break year at Boeing, Airbus | Reuters
http://www.reuters.com/article/2015/04/16/us-aerospace-jumbo-insight-idUSKBN0N70DR20150416

Speaking of so-called "jumbo machine", BoeingModel 747Most people should think of it. When the B 747 with a capacity of more than 500 people, which had a different transport capacity than before, debuted, there was a skeptical view that "it can not be used because it is too big", but after that mass transit The achievements that built the era are clear to everyone's eyes. Such a jumbo machine and a two-airbus AirbusA 380 type machineHas a total of two story aircraft and can carry up to 800 passengers at once to the destination.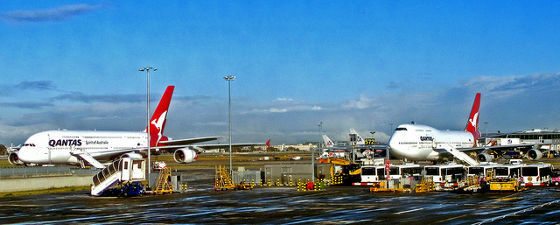 ByGIOVANNI PACCALONI

Although such two big jumbo aircraft, the situation surrounding the machines is increasing the severity. Due to the aging of the airframe and the high operation cost, operations stoppage and waste machines are progressing in various countries around the world, and in response to this trend the two machines have finally reached the situation that there is no new order in the end . (Regarding orders from airlines. Orders received from leasing companies)

It has been embarked on behalf of such a jumbo machine to have two enginesTwin machineis. Twin planes are relatively smaller in size than jumbo aircraft and the number of passengers that can be carried at once with Boeing 777 aircraft, which is called "large aircraft" next to jumbo aircraft, is about 500 people at maximum.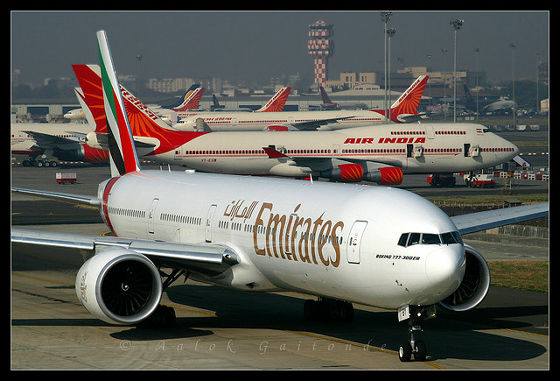 ByAalok Gaitonde

In the case of one jumbo machine, since it is possible to carry over 500 passengers on lightly and carry as many as 800 passengers, if comparing only the on-board capability, it is said that twin-engine aircraft can not reach the jumbo aircraft I can not help but say that. However, the airline company evaluated the convenience of the twin airplane which low maintenance cost due to the small number of engines, good fuel economy, and easy to sort out equipment according to the demand of the route, gradually "jungle It became to take away the seat of 'the protagonist of'.

According to a person familiar with the circumstances, the decrease in the order quantity of the jumbo machine has a big influence on the future production plan, and both companies of Boeing and Airbus are discussing future policies. It is not hard to imagine that this will affect the existence value of the same aircraft currently flying in the sky at the moment and another problem of employment of manufacturing staff involved in production will occur.

Both the Boeing and Airbus companies have already been shown from the airlineOrder intentionIs more definitiveFinal orderWe are urging the airlines to engage in sales offensive to make the situation, the situation is being thrilled to finalize the production plan in the future. In one theory, it is said that it is making a discount of 50% or more from the catalog price of about 400 million dollars (about 48 billion yen).

In line with this, Boeing has reduced the production scale of 747 - 8 aircraft from 1.5 per a month to 1.3 aircraft per month. Nevertheless, the back order that we currently have in the last two and a half years is calculated, and in the aircraft world that requires a long negotiation period, which is said to be one year from the beginning of negotiations to conclusion of an order contract, only two and a half years back It is no exaggeration to say that the order is close to a crisis situation.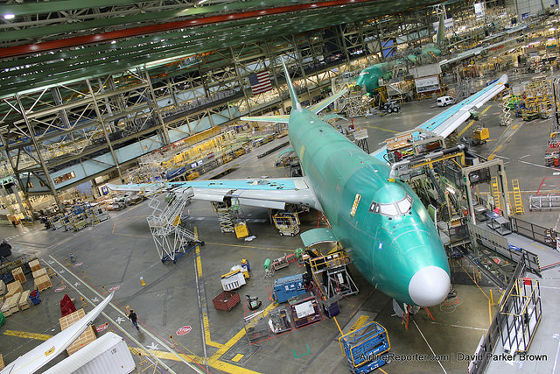 ByDavid Brown

Trade and manage aircraft, lease businessCabot Aviation"There is little demand for Boeing 747-8 aircraft, but still it is necessary for aircraft manufacturers to check whether there is a plan to maintain the production system even if there is no order," said Tony Whitty, CEO of Tony Whitty. And, of course, the actual price is also an important point. "

Over the past 20 years, so-called 747-type aircraft4 opportunitiesThe need has continued to decline. Instead, it emerged as a twin-engine like the Boeing 777 and Airbus A330. In the same period, the number of orders for twin planes has increased seven times, and Boeing has received 283 orders only for 777 aircraft in 2014, and has a total of 547 back orders, which is extremely strong It is a situation.

One Airbus is still optimistic compared to Boeing in a situation that made U.S. aircraft "A380" debut, but both companies are still in agreement, "Super Very large machine is a niche category It is said to recognize that. Routes requiring four plants are limited only to long-haul routes that jump over the Pacific Ocean and the Atlantic Ocean and lines on which some transportation volume concentrates, so that twin planes are sufficiently responsible for their routes It is a situation that plays.

In Boeing, although it is in a favorable situation to receive a temporary order of "New Air Force One", which is newly based on the 747 - 8 aircraft, as a successor to the presidential dedicated plane "Air Force One" which is nearing retirement, It seems that the future of the 747 aircraft seems to depend on the function as a cargo aircraft. Nonetheless, as of April 2015, only three orders for Boeing's cargo type 747 aircraft are ordered, and the world's largest freight 747 aircraft userCargoluxThe situation that three orders are put on hold. The 4.8% increase in air transportation needs last year can be said to be a bright material, but this is the situation that has finally returned to the level before financial insecurity in 2009.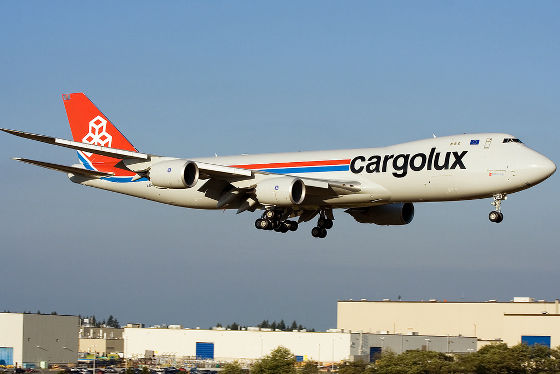 ByPilot's Eye Photography

In Boeing, we anticipate the needs of cargo type 747 aircraft to 143 aircraft by 2020, but dropping shadow is a problem of fuel price hike. An airline with a heavy increase in operational costs avoids placing orders for expensive newest cargo type 747-8 aircraft and instead uses the used second passenger type 747 aircraft once retired and converts it to freight aircraft I am beginning to show movement. As a result, the lease cost of a new aircraft of 1.4 million dollars (about 170 million yen) per month can be compressed to as little as $ 400,000 (about 50 million yen) in the case of second hand machines, It is an unexpected story for airlines that are costly.

Meanwhile, the Airbus A 380 aircraft that was in service in 2007 is a relatively young aircraft and is currently used mainly in Middle Eastern airlines such as the Emirates Airlines. Such Airbus company also said that it is being forced to judge whether to improve competitiveness by changing the engine or to survive as it is as it is, as a result of recent declining needs.

Currently Airbus' s back order of A 380 is 161, which is the situation that production for the next five years is secured. However, it is clear from the example of Skymark that orders were canceled due to poor management that all airfields that received orders are not actually delivered due to the changing circumstances of ever-changing world . For that reason, it is important for aircraft manufacturers to keep new orders all the time, but the fact that there was no new order in 2014 is a situation in which we have to say that Airbus is dark shadow cast.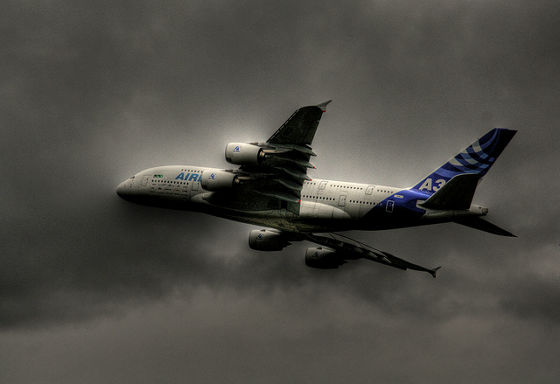 ByMichi

Although Airbus wants to declare "A380 Resurrection" at the Dubai Air Show to be held in November 2015, it is said that it is the first decision to gain an understanding from investors. If it is unlikely that the development cost, which is said to be 3 trillion yen in the Japanese yen invested in the development of the A380 aircraft, will be recovered, Airbus needs to receive additional assistance from the EU government, which will create friction with the United States It may be a cause.

Emirates Airlines, the world's largest A380 carrier, has expressed an intention to double the additional order, which is currently set to 140 aircraft, subject to the addition of aircraft improvements, but the upper part of Airbus is partly It seems that it is not a challenge to change specifications specialized for airlines.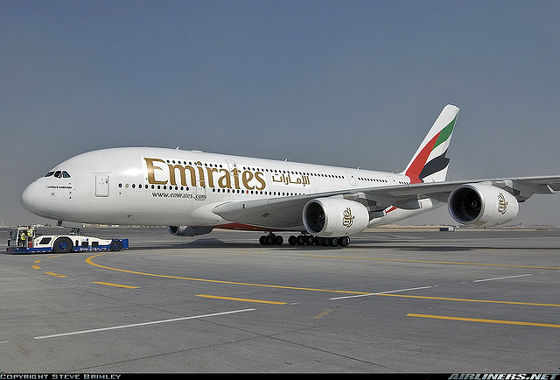 ByCmonville

It is very important to grasp the huge cost and equipment for aircraft operations and stable passenger needs over a long period of time, but in the midst of a shift towards twin-aircraft, the super-giant B 747 The operation of the model machine and the A 380 aircraft is a situation that it seems to be even more difficult. While the reality that airplanes do not fly alone stands simply by "admiration", attention is likely to gather attention as to how the ultra-giant aircraft will go.
in Ride, Posted by darkhorse_log