Unpublished terminal in Japan "Xperia Z4 Tablet" Haste photo review, lightweight tablet corresponding to 2 in 1 style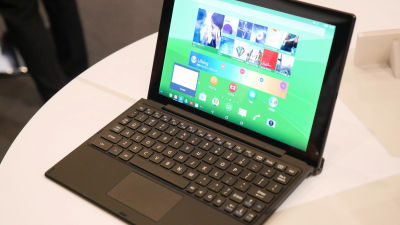 It was held today.Sony's new product launchIn the flagship model "Xperia Z4Together with "unreleased terminal"Xperia Z4 TabletSince it was exhibited, I also touched on the staff of the person in charge and touched what it was like.

Xperia (TM) Tablet | Sony
http://www.sony.jp/tablet/

News & Topics | Corporate Information | Sony Mobile Communications
http://www.sonymobile.co.jp/company/press/entry/2015/0420_1_xperia_z4.html

"Xperia Z4 Tablet" was displayed near the exhibition site of "Xperia Z4".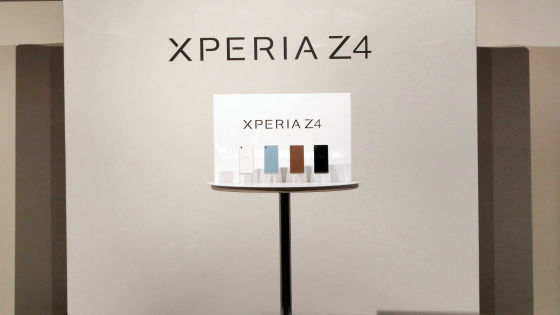 This is "Xperia Z4 Tablet". 10.1 inch screen, size about 254 mm × 157 mm × 6.1 mm, weight about 389 g. I brought it, is this a tablet? I guess the lightness that I thought. We were aiming to approach the weight of about 350 ml can.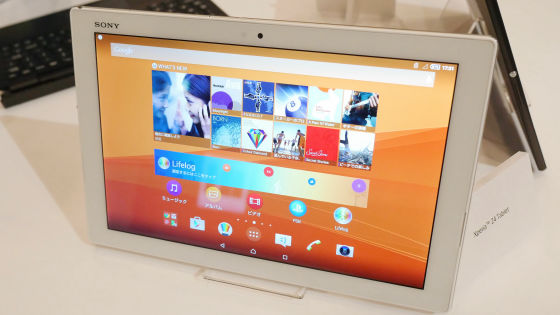 The front camera is installed in the center of the front upper part.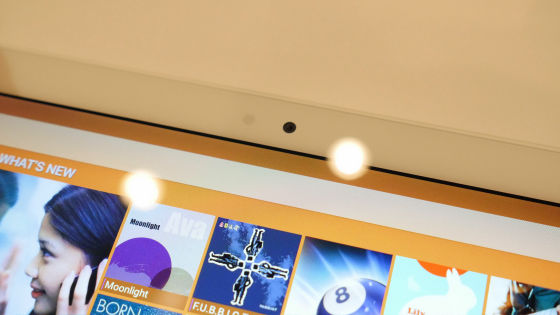 Rubber material on the back.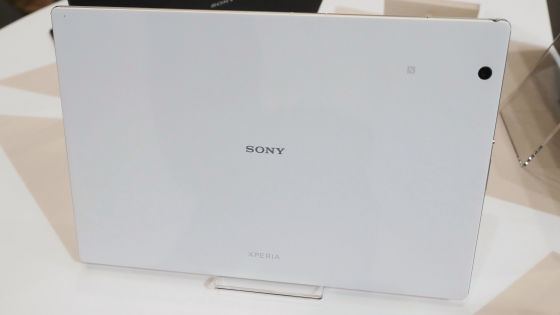 NFC logo next to the rear camera. It seems to be compatible with NFC.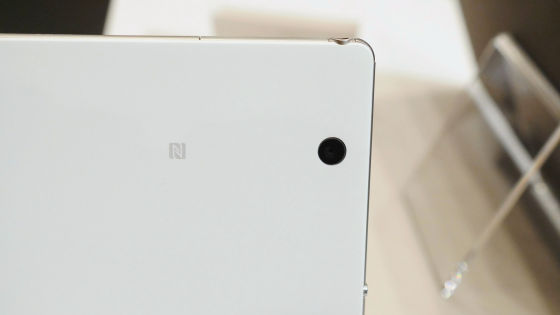 Ceiling.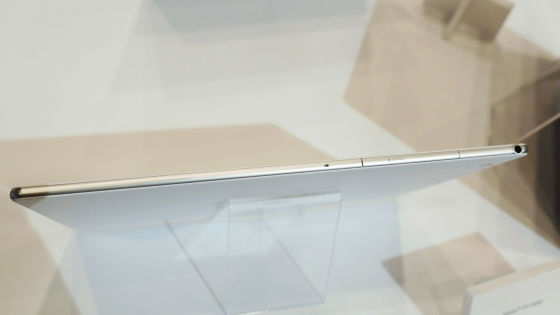 SD card slot and earphone jack are installed.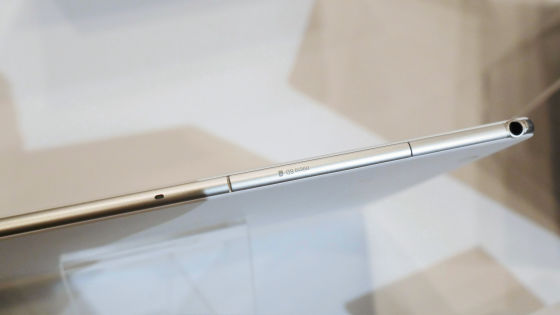 "It is a part that stuck to nothing on the bottom".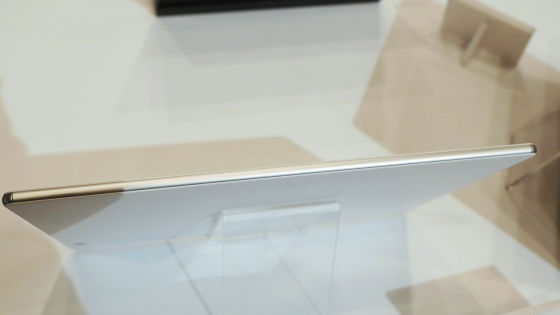 right side.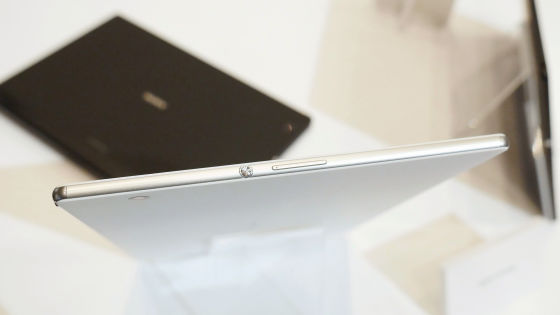 Power button, volume adjustment button.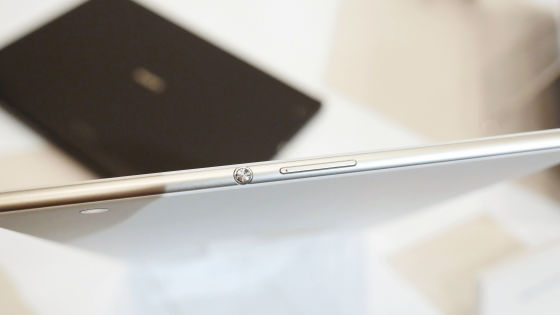 On the left side, like the Xperia Z4, a waterproof compatible Micro-USB is adopted, even without a cap it has waterproof performance.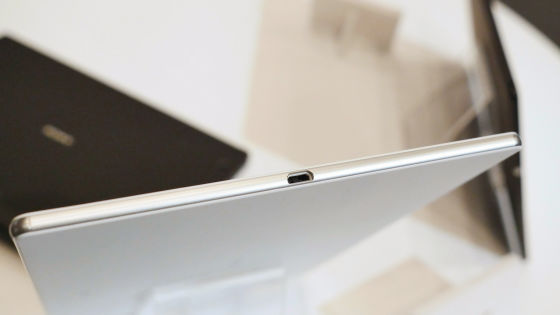 The Xperia Z4 Tablet can also be changed to a keyboard style, and if you connect a keyboard, it will be possible to operate with the keyboard immediately in a few seconds.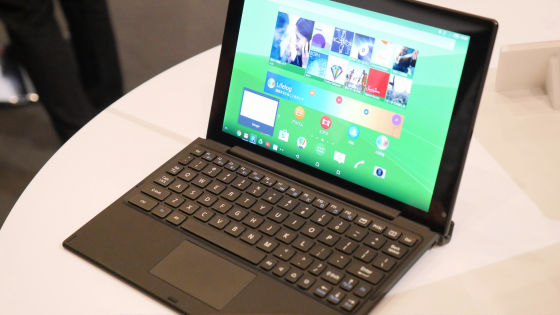 When you connect to the keyboard, the application icon is displayed like the task bar of the PC.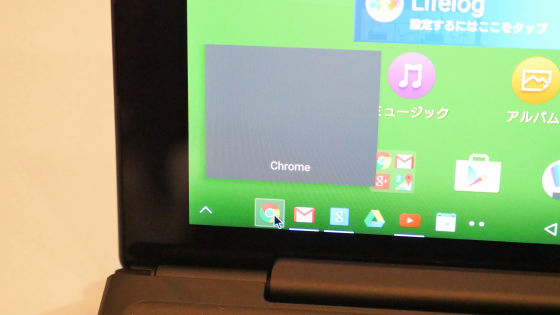 If you press the home button on the keyboard, the recently used application is displayed and operation close to PC is possible.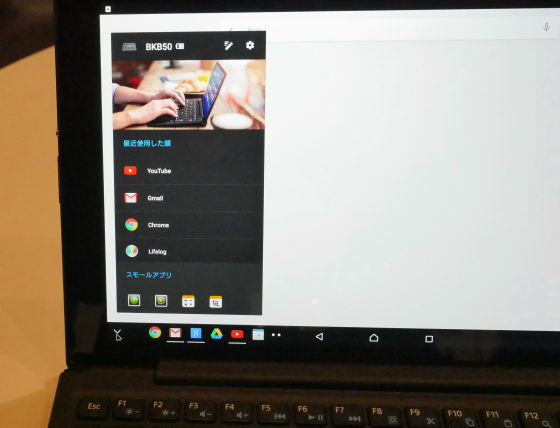 The key arrangement looks something like this. Because the interval between the keys is narrow, it seems that you need some familiarity with keyboard operation.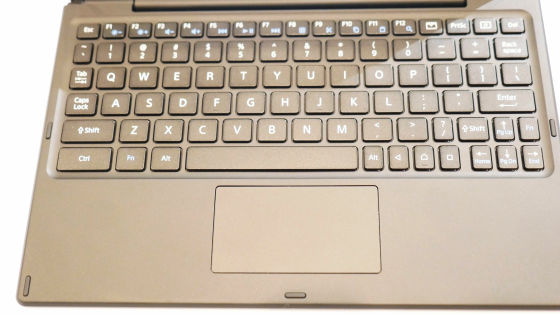 The keyboard floats slightly behind and it gets an angle, making typing easy.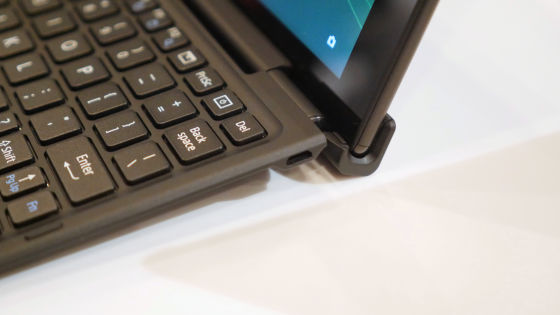 When I put my hands it's like a slightly smaller keyboard. The feel was plastic and the keystroke was shallow.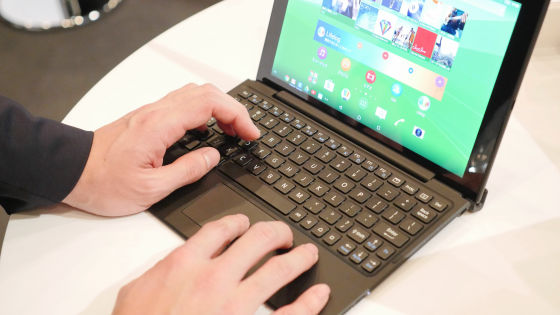 The person in charge said, "If you can carry a light and thin Xperia Z4 Tablet, you can work alone and watch videos," he said.