"Batman v Superman: Dawn of Justice" comes up with a dance trailer featuring two heroes playing their dreams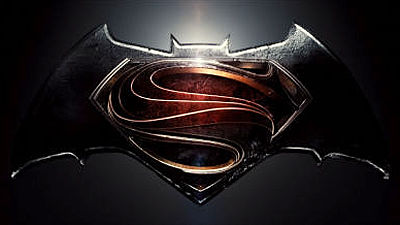 A film that will be a sequel to Zack Snyder's movie "Man of Steel"Batman v Superman: Dawn of Justice"The trailer of the dog was finally released. Snyder directed himself to tweet the dog's trailer, and at the same time, it is also known that the special event of the movie will be held on 20th April 2015. Incidentally, in English, vs is often abbreviated as v, and the title of this movie is not "vs" but "v".


Confirmed 4.20.15#BatmanvSuperman@ IMAXSpecial teaser screening events. Limited space. RSVPhttp://t.co/TasYGlJGighttps://t.co/fnxFIERUlv

- ZackSnyder (@ ZackSnyder)2015, April 16
Batman and Superman finally played on the screen.




Superman's suit that is projected.




It is Batman who will welcome Superman.




Superman's logo emerges ... ...




Furthermore, the Batman logo came out and became a shape to overlap.




The official website of "Batman v Superman: Dawn of Justice" has already been published and announces special events to be held on 20th April 2015. The first trailer is scheduled to be released in theaters at the time of screening of "Avengers Age of Ultron" and "Dead · Road of Mad Max anger" scheduled to be released in May 2015 in the USA.

BATMAN v SUPERMAN: DAWN OF JUSTICE - Official Movie Site
http://www.batmanvsupermandawnofjustice.com/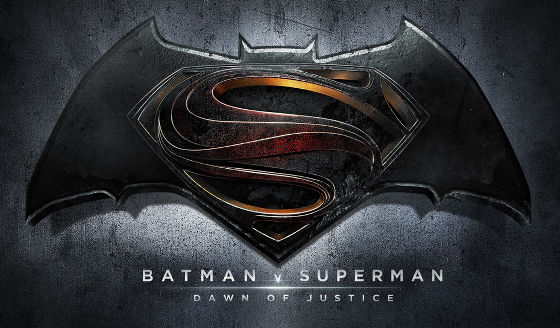 As of the writing of the article, it has been found that Henry Kabir plays Superman and Ben Affleck plays Batman following "Man of Steel". Amy Adams, Jesse Eisenberg, Lawrence Fishburn etc are also cast names. In addition, the scheduled release date in the United States is March 25, 2016, the planned release date in Japan is undecided.

· Continued
Dark Knight "Batman" and Superman "Superman" Clash with "Batman v Superman: Dawn of Justice" Releases Official Trailer ahead of Schedule - GIGAZINE