Microsoft acquires multi-boot patents that use multiple OSs on the same mobile terminal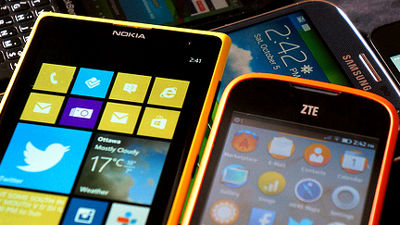 ByJon Fingas

Microsoft acquired a patent to install multiple OSs on mobile terminals. Since it makes it possible to select multiple OSs according to situations and functions you want to use, if you apply this technology, it is talked about "It will be possible for mobile terminals that can switch Android to Windows 10".

Multi-OS (operating system) boot via mobile device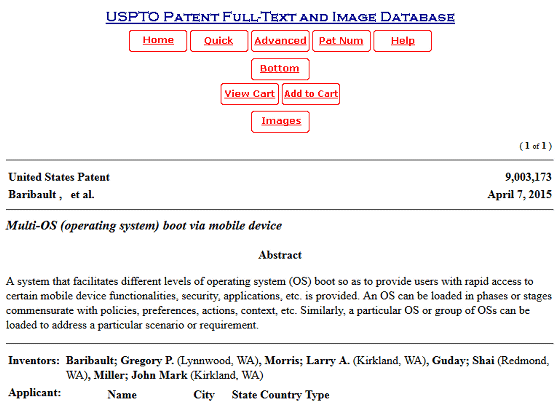 Microsoft Patents Multi-OS Boot Via Mobile Device - WMPoweruser
http://wmpoweruser.com/microsoft-patents-multi-os-boot-via-mobile-device/

United States PatentAccording to the data published at the USPTO, using Microsoft's technology, "OS with large processing capacity, large storage, complex applications loaded, and OS that has limited functions and quick access can be connected to the same mobile terminal It will be possible to install it. "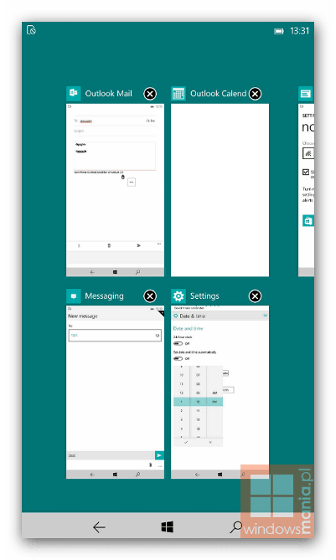 Being able to switch between multiple operating systems with different levels of security, functions and applications requires different levels of authentication. For example, it is unnecessary to raise the level of authentication to make simple phone calls. However, when attaching to VPN with emphasis on safety, since high level authentication is required, boot time may be longer . At this time, various mechanisms regarding the boot level are considered, and while the quick boot which restricts the function is selected, the full boot OS is not completely turned off, it is possible to keep running in the background There is also sex.

Selection of OS is done with the following structure.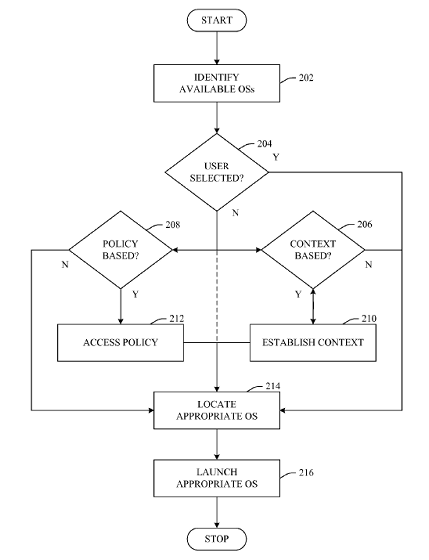 It is also possible to use it as "you can use all functions when you use it, switch to an OS that can only use limited functions such as games when you give it to people", and the security level of the functionally restricted OS Because it can also raise, it is convenient for passing smartphones to children, for example. It also seems to be useful for those who use the private smartphone and the smartphone for work properly.

In March 2015, Microsoft is a smartphone manufacturer in ChinaKonjin Science(Xiaomi) and reported that it is developing custom ROM which overwrites "Xiaomi" of Xiaomi's "Android smartphone" with "Windows 10 for Phone". In view of this trend, there is a great interest that "Can you install more than one OS, is it possible for smartphones equipped with Windows 10 and Android to be realized?", But regarding this point, "Microsoft's patent Is about a little deeper part "It is considered.

Possibility of sudden change in smartphone power figure while Microsoft develops "Windows 10" custom ROM overwriting Android - GIGAZINE