Finally I got a donut from Famima Cafe so I bought it and ate it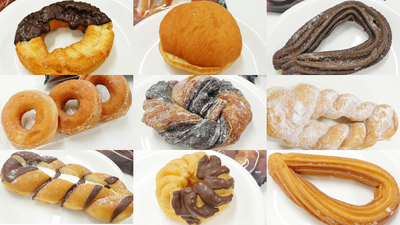 Seven Eleven's "Seven Cafe Donut"And Lawson's"Machi cafe donut"Donuts that can be enjoyed with coffee are sold at convenience stores, but at last Family Mart will also be on April 7"Famima Cafe DonutSo I got it and tried to check the taste.

Famima Cafe Donut | Product Information | FamilyMart
https://www.family.co.jp/goods/donut/

I bought Famima Cafe Donuts at FamilyMart. Donuts were packed one by one and were lined up in the bread corner. There are luxury feeling that the donut picture is printed on the package based on dark brown. There are 12 kinds of newly released donuts, but only 9 kinds of donuts have been in stock at neighboring stores.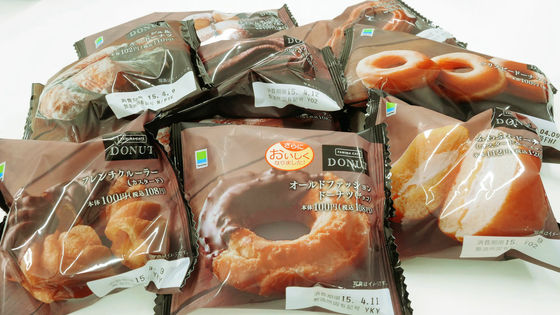 First of allOld fashion donut (chocolate)"(108 yen including tax) I will eat from. According to the release, "Old fashion donut with chocolate on cake donut with a crisp texture".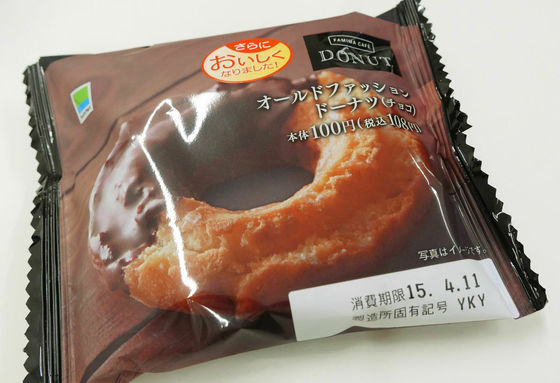 494 kcal per piece.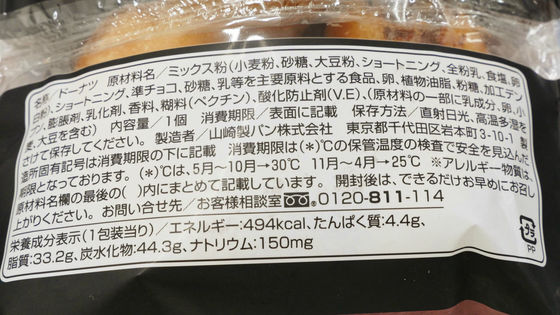 Old fashion donut of plain cloth, the upper half is covered with chocolate.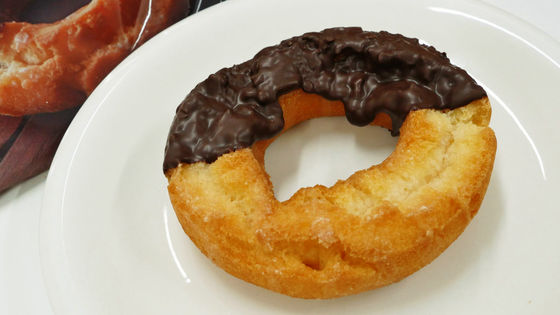 Trying it off, the chocolate coating is diluted, but when you eat it the sweetness of chocolate spreads into your mouth firmly. The dough is moist and moist texture a little hard.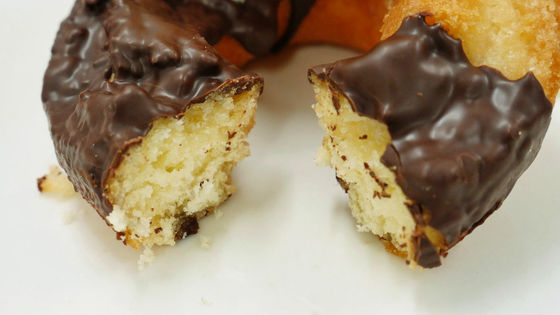 Next is "French crew (custard)"(108 yen including tax). It is "a donut with sandstone custard cream and chocolate on a cloth featuring a light texture".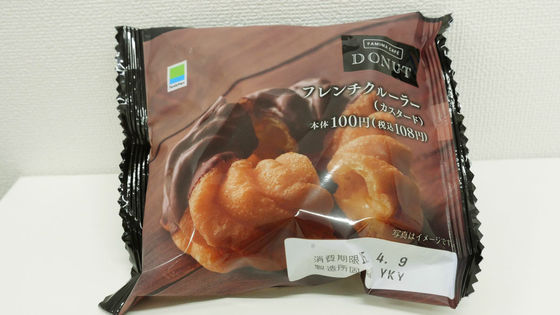 376 kcal in one piece. ...... If you align all kinds and eat at a stretch, it is a considerable calorie, so if you eat while you invite friends acquaintance or you eat alone, if you do not do it one day a day, it seems to be a serious thing.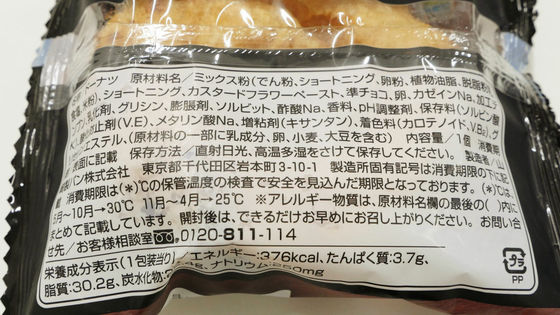 Although it seems to protrude from the palm of your hand, it is not heavy weight.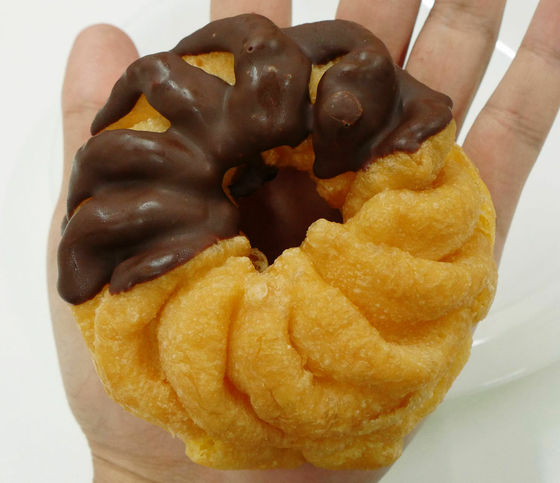 The texture of the dough was light, but there was a little greasy feeling. Custard cream has little thickening, it is smooth and sweet, so you can eat it perfectly for its size.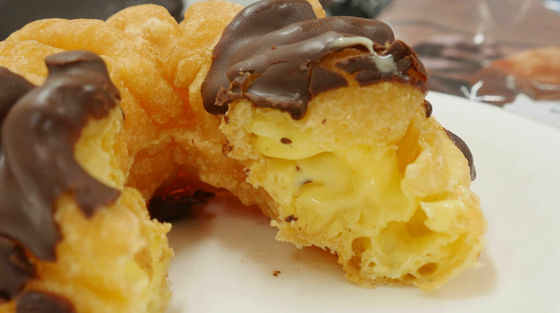 Subsequently, "We have sandwiched custard cream and whipped cream on a soft donut fabric"Fluffy donut (custard & whip)"(120 yen including tax).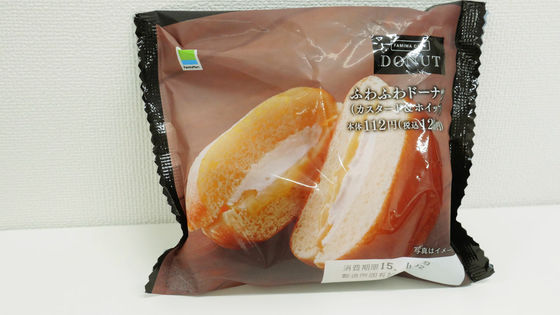 410 kcal with 1 piece.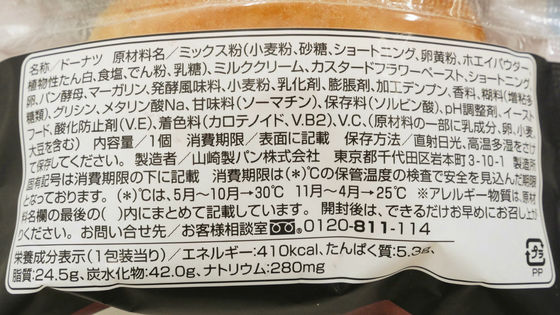 As the name of "Fluffy Donut", the fabric is soft, shaped like a hamburger with a round shape and a falling donut.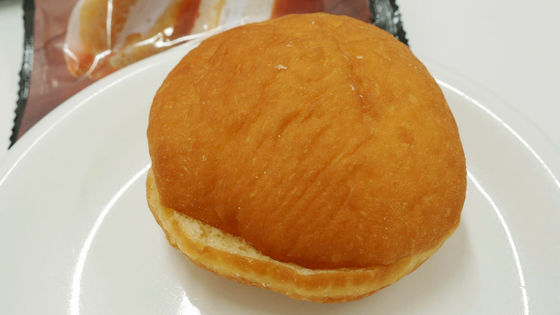 When you turn the fabric, two kinds of creams are sandwiched.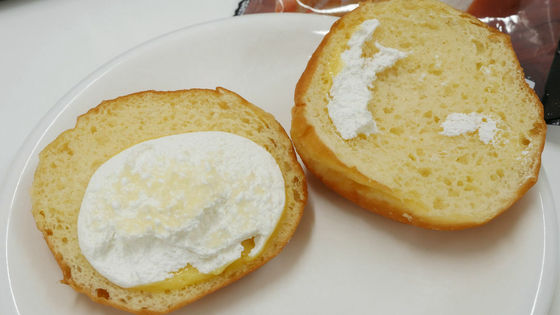 As you can see, the whipped cream is more plentiful, as if it has a rich taste like butter. Therefore, the shadow of the custard cream was considerably thin.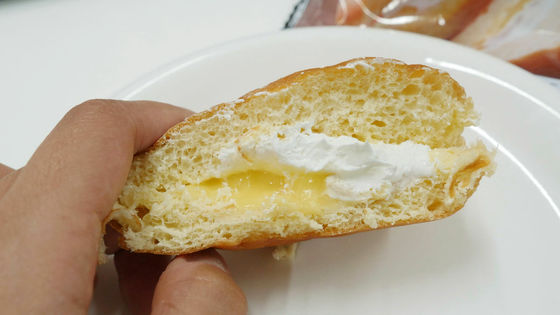 "Milk Denish & Chocolate Cookie Donut"(110 yen tax included) is" Donut where you can enjoy the difference in texture combining Danish fabric with milk cream folded and chocolate fabric with chocolate cookies folded in ".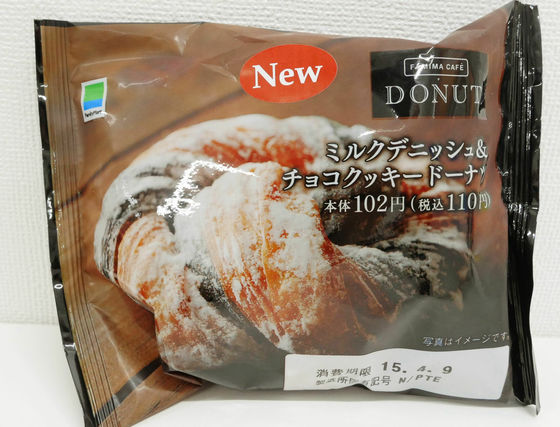 465 kcal in one piece.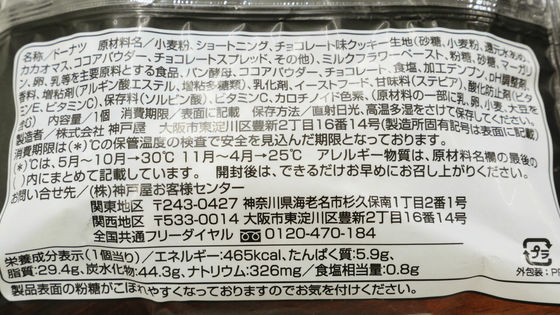 For some reason there was no notch in the side of the bag of milk danish & chocolate cookie donut.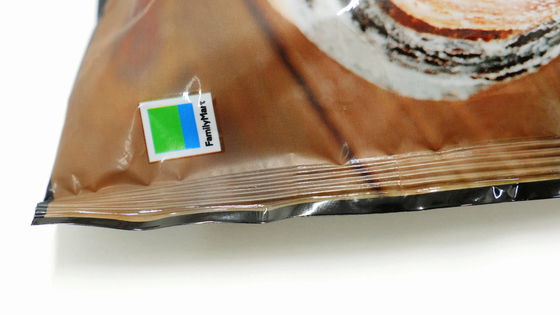 It is bigger than the palm of a donut.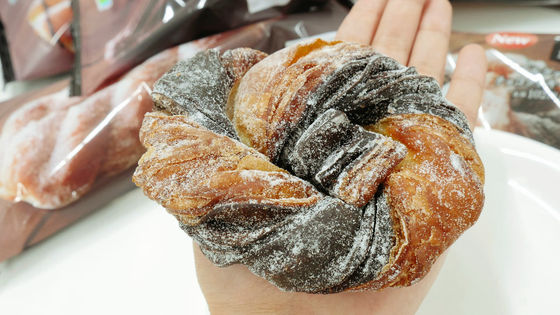 Powdered sugar is plentifully but sweetness is not that strong. Because the chocolate cookies are folded in chocolate fabrics, it is crunchy and a hardened texture, the Danish fabric is a lighter crunchy texture than that.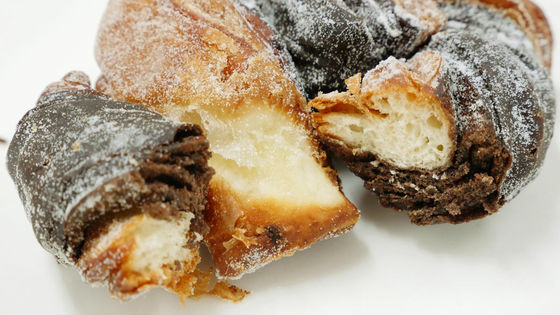 "Crispy donuts"(108 yen including tax) said," I used sugar in a fluffy donut using honey for its hidden taste. "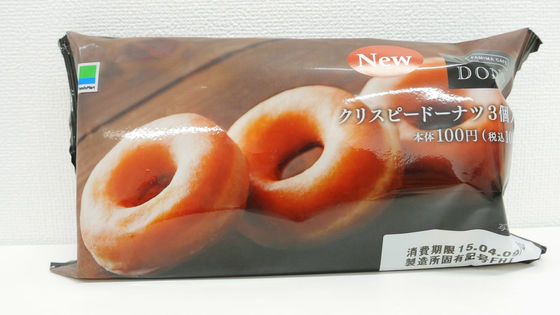 With 3 bags per bag, the energy per bag is 514 kcal.



When opening it, three donuts were lining up in plastic trays.



It fits snugly in your hands.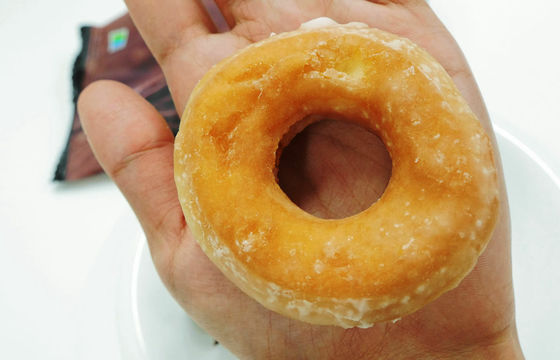 The coating of sugar was sweet, and the flavor of honey was hardly felt.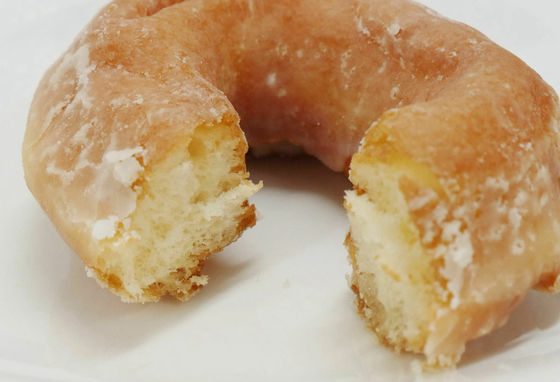 "Milk Trucky"(108 yen including tax)" It is a cookie donut with a refreshing texture kneaded with milk ".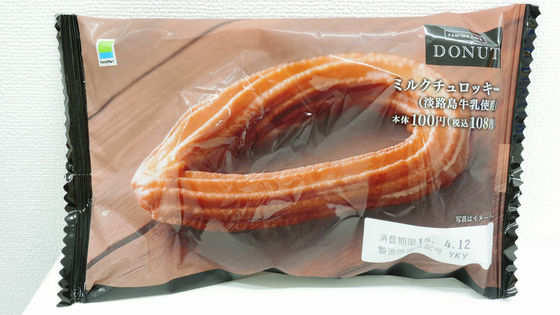 437 kcal in one piece.




On the other hand, since chocolate is kneaded in "Chocolate rocky" (108 yen including tax), the energy per piece is 514 kcal, which is higher than Milk Trokky.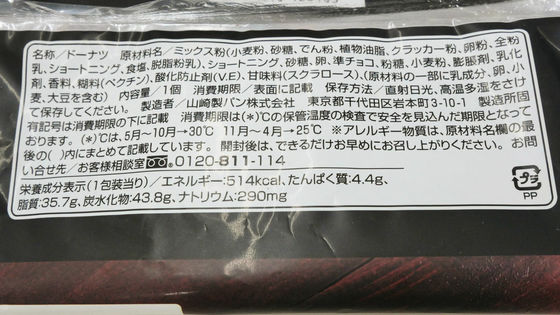 At the moment when Milk Trokky opened the smell of oil came.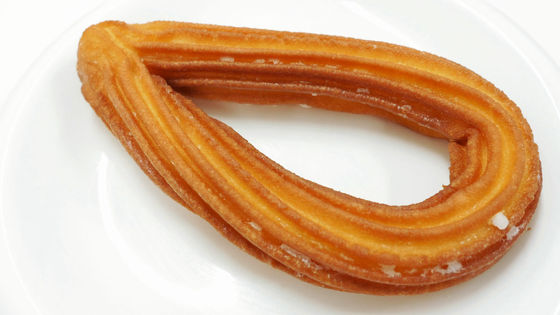 Milk chocolate is a soft texture and sweetness is modest.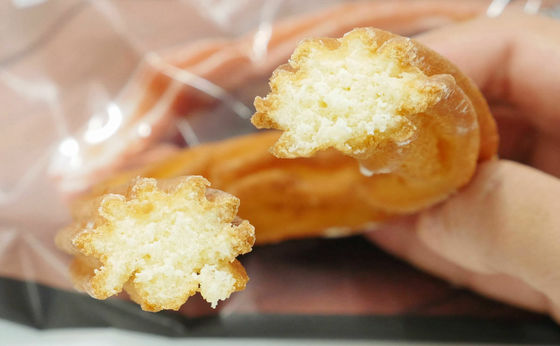 Trucky is about this size.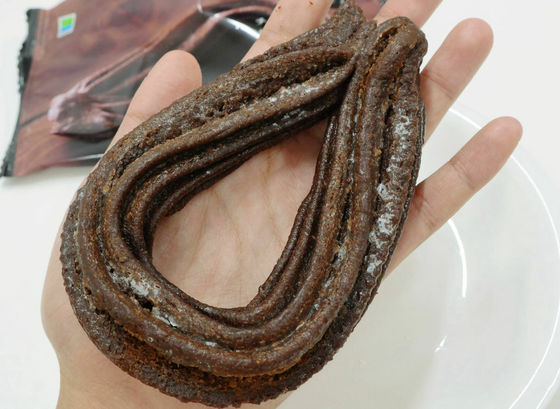 Chocolate rocky is a rigid donut that is crisp, and here too sweetness is discreet.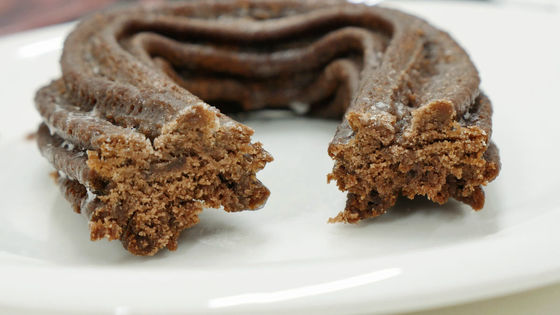 List of Famima Cafe DonutsI did not list "Large twist ring donut"(108 yen including tax).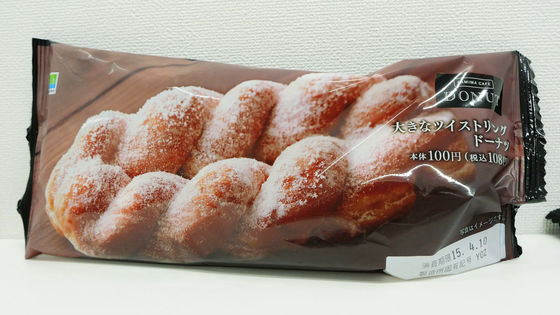 514 kcal in one piece.



It is quite a long donut compared with the iPhone 6 to take out.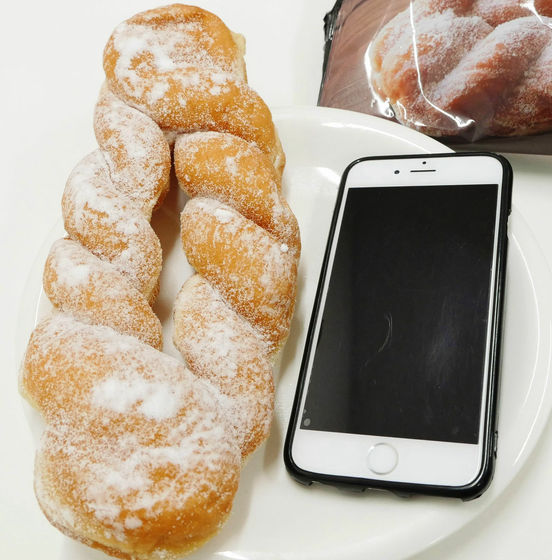 The fabric itself is not sweet, but powder sugar is plenty and it seems to fit black coffee.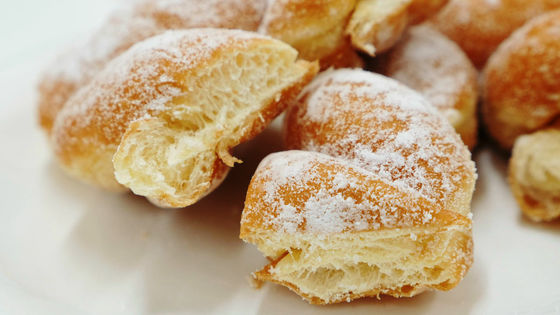 "Cream Sand Donut (Custard & Whip)"(128 yen including tax) sandwiched custard cream and whipped cream on a twisted donut fabric, and said that they are wearing chocolate and sugar.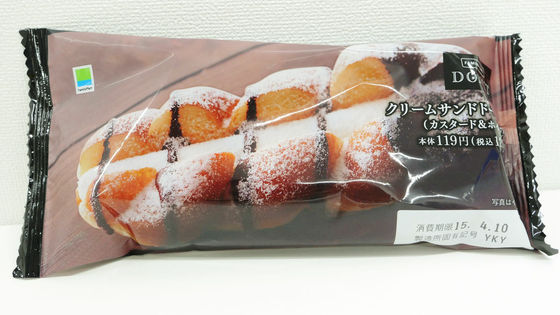 463 kcal in one piece.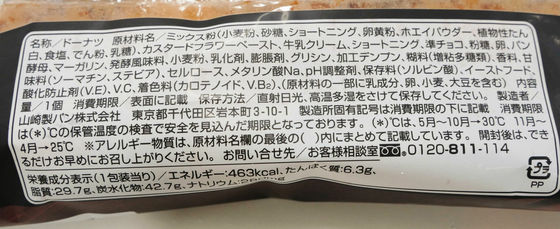 A plenty of whipped cream is visible.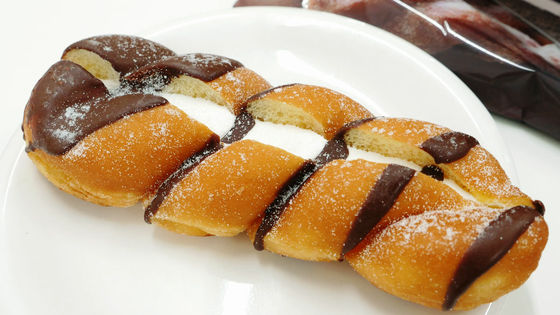 When I tried it off, the custard cream was hiding under the whipped cream. Whipped cream, custard cream, chocolate, powdered sugar are combined and sweet anyway, so the amount is large, so drinks are essential.



"Famima Cafe Donuts" is a family mart nationwide and began selling on April 7th. In addition, there is no sales in Okinawa Prefecture, and there are products that we do not handle in some areas.