Dwango's RSS reader "LDR Pocket" which can easily check news from the smartphone browser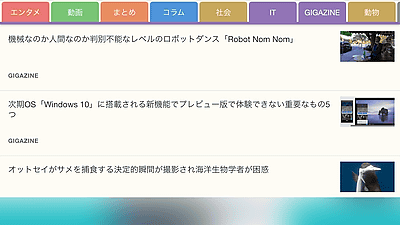 Dwango isLivedoor Reader service inheritedRSS reader that can read blogs and news altogetherLive Dwango Reader"Is provided. An RSS reader that optimized such Live Dwango Reader for smartphones such as iPhone and Android terminal is "LDR Pocket"is. It is an RSS reader that can be used only by accessing from the browser of the smartphone because it is unnecessary at all for account registration, so I actually tried one way of using it.

LDR Pocket
http://pocket.livedwango.com/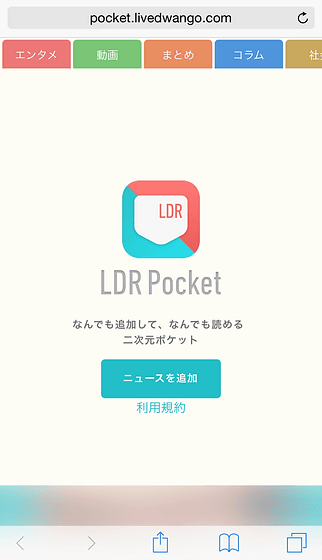 From smartphone "http://pocket.livedwango.com/When you access ", a newspaper-like page like the following will be displayed. By the way, you will be redirected to "Live Dwango Reader" page when you access from PC.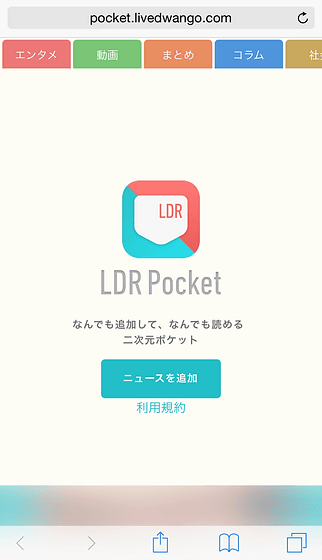 LDR Pocket is tabbed with "entertainment" "movie" "summary" "column" "society" "IT" and news category on the upper side. Swipe to slide to the tab outside the screen.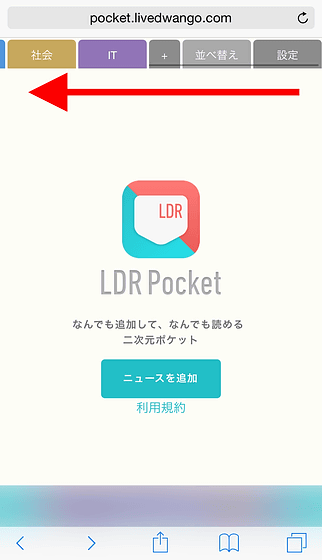 For example, when you tap "IT", the new RSS of the IT news site is displayed in the list.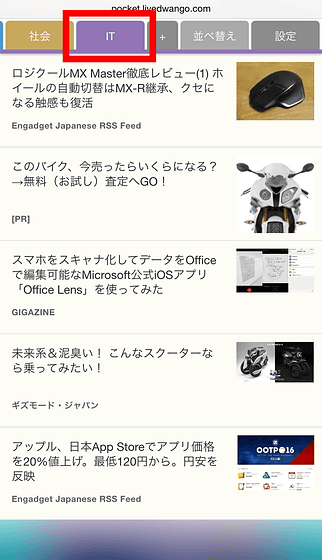 It is like this when trying to display GIGAZINE's articles with LDR Pocket.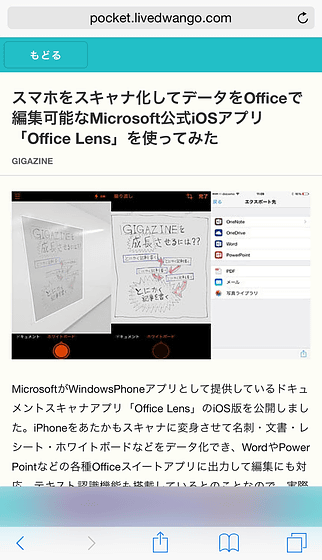 The top image and the preface are displayed. Tap "Read more ..." to read all the news you care about.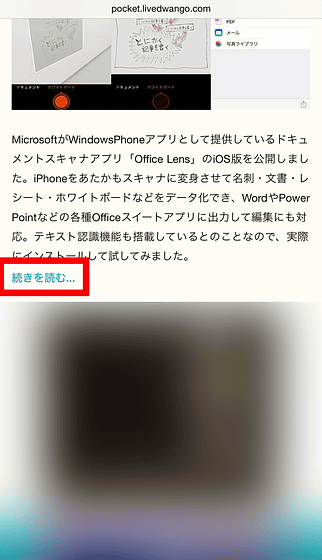 Then the original article is loaded and you can read all the articles.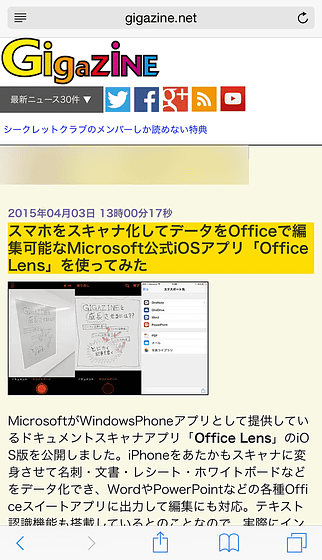 Below "Read more ..." is a button "Read original article".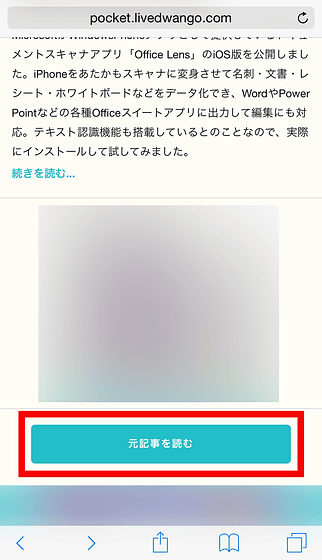 "Why do you have two reference buttons?" This is because you can open the original article in a separate tab by tapping "Read original article".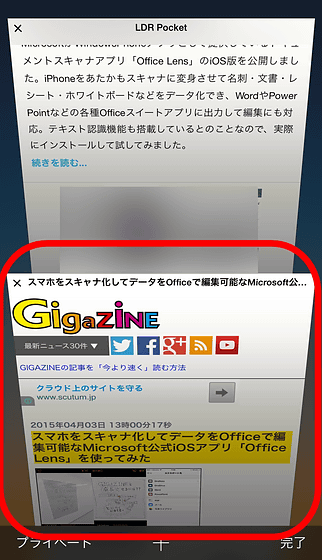 Since it is also possible to create RSS dedicated tabs for specific sites, register RSS feed of GIGAZINE. First, copy the RSS feed URL from the RSS icon. This time we selected Atom.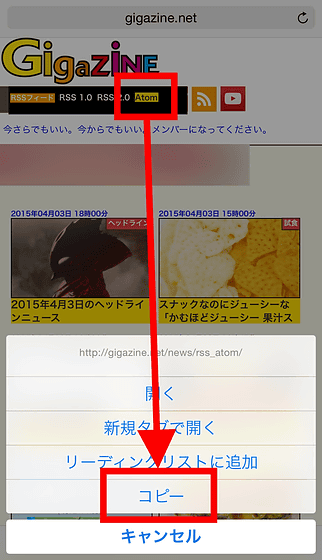 Return to LDR Pocket and tap the "+" button. Paste the copied feed URL into "Add from URL" input field and tap "Add".



This successfully adds "GIGAZINE" to the tab list.



Incidentally,GIGAZINE secret clubIf you are a member, you can use full-text RSS ... ...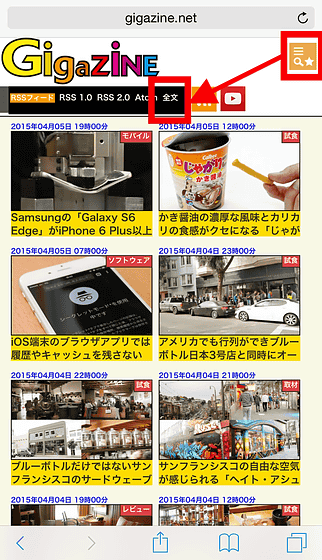 Likewise, by adding a feed URL, you can read all articles of GIGAZINE without moving from LDR Pocket.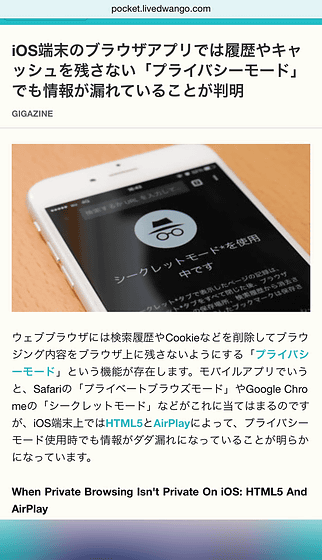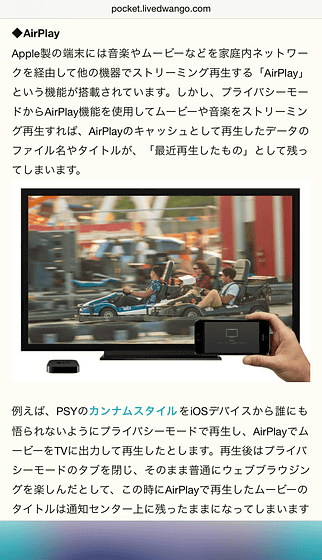 In addition, since some recommended websites are displayed from the "+" tab, it is also possible to add RSS just by tapping.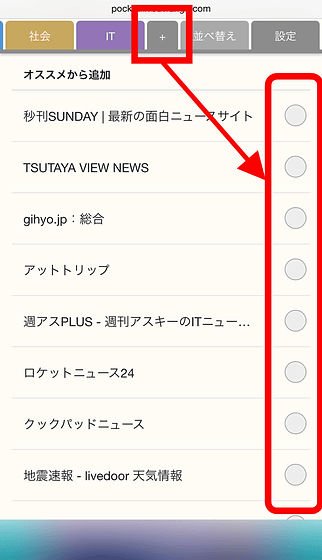 After adding various things, you can change it by dragging the order of tabs from "sort", so you can customize it to frequently read category, website order etc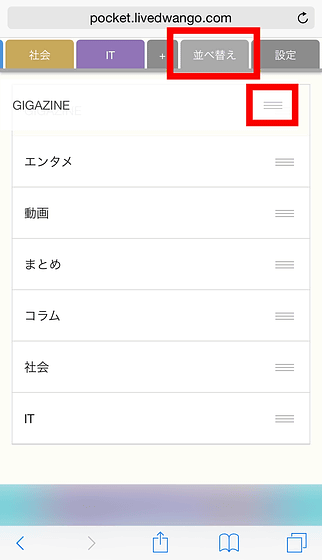 You can also create your own category tabs and organize your favorite sites in one tab. First, tap "Settings" to "Folder management".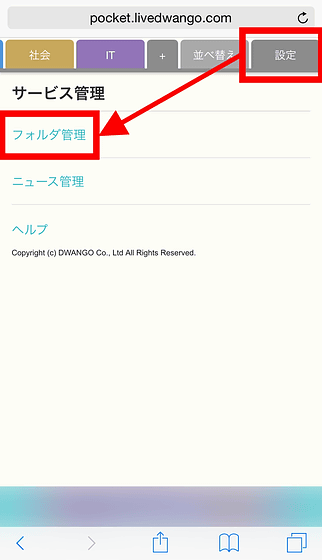 Tap "Create new folder".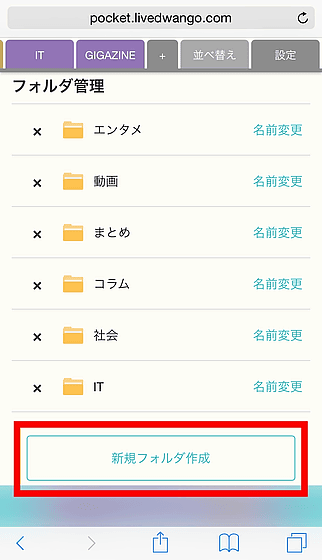 After entering the tab name you want to make, tap "OK". In this time I entered "animal" to create tabs that collect animal news.



Next, tap "News management" to select the RSS to display in the created folder.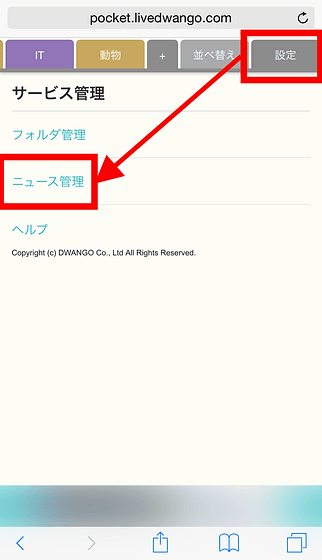 The list of registered websites is displayed. Tap the category on the right and change the RSS you want to put in the tab to "animal" created earlier.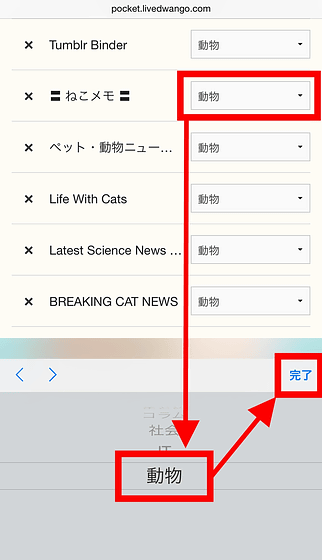 Looking at the "Animals" tab, you can see that you can now check new arrival information of multiple websites efficiently.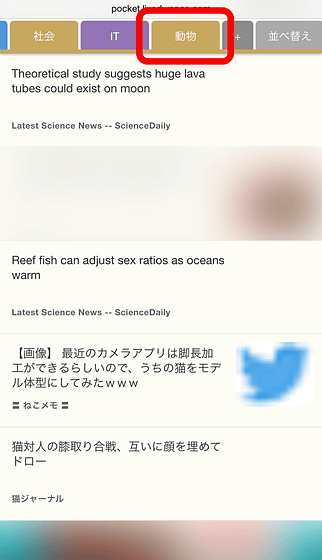 In addition, LDR Pocket can register RSS on LDR Pocket just by tapping for publisher "Button to register in LDR pocket"Is provided. You can register GIGAZINE's RSS simply by tapping the following icon from your smartphone, so please be interested if you are interested!