I tried using a food sample case for iPhone 6 which makes us feel like presence of "revenge bento" with the opposite ratio of rice and plum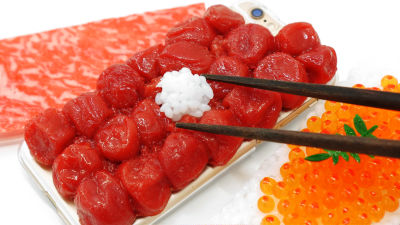 IPhone 5 seems to be delicious so farFried noodles · Fly fro · Hinomaru bento · Bacon egg-like caseThere are a number of iPhone cases with food motifs as motifs, etc. Food sample iPhone 6 case emerged focusing on "new things with impact", "interesting things" and "what you want to eat" Did. The ratio of rice and pickled plum was reversed "Vengeance lunch / pickled plum"And marbled A5 ranked sliced ​​Wagyu beef loiny raw meat style"Raw meat"Since I was able to actually borrow all four types of cases, I checked the real thing and looked at its completeness.

Release Hamee's new food sample iPhone 6 case. "Icing cookie" "How much rice" "raw meat" "revenge lunch / plum" - Hamee Co., Ltd.
http://hamee.co.jp/2015/03/23/842102/

This is the newly released food sample iPhone 6 case 4 cases. From the left "Revenge Bento / Umeboshi" "Raw Meat" "How much Rice" "Icing Cookie" has become.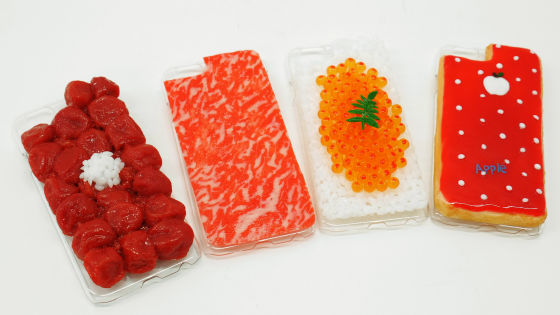 The weight that I got puzzled when I take a revenge bento / plum picking just looking at my mouth becomes sour. There was only 125 g by this.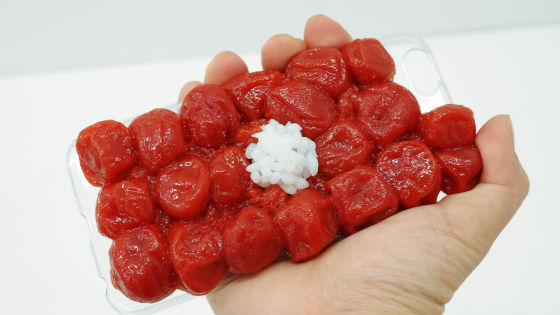 So I will install it on iPhone 6.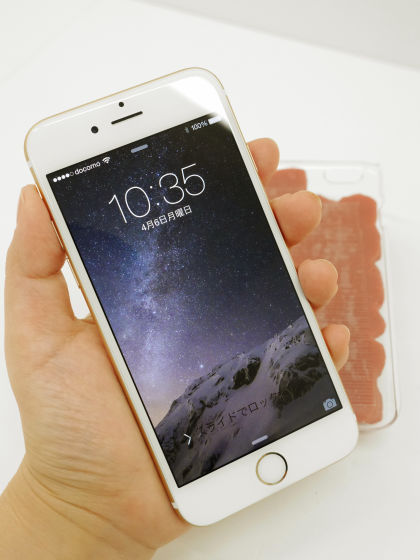 When you install Kappatsu case on iPhone ......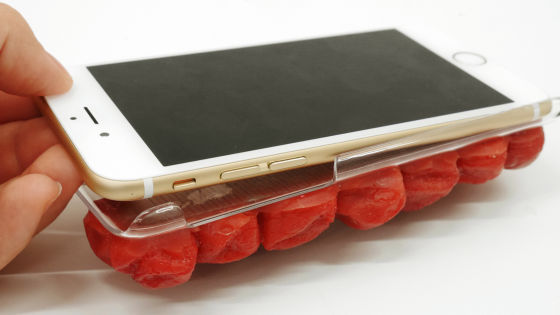 In such a way that the iPhone carries plenty of Umeboshi.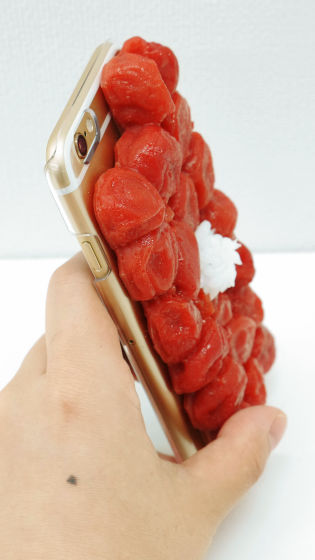 Looking at it from the back, the camera and flash were not hidden.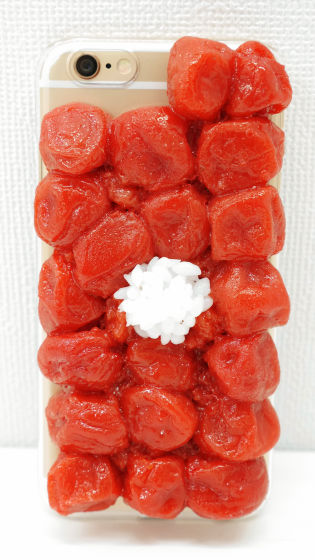 It is a presence that invalidates the "thinness" feature of iPhone 6 when viewed from the side.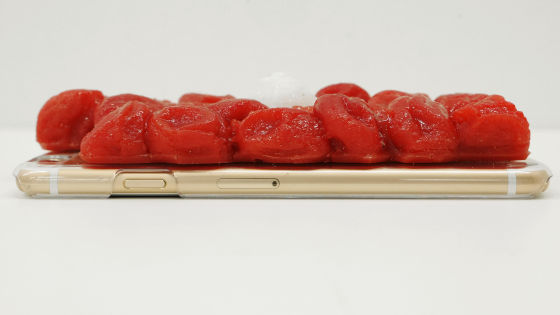 Both the right side and the left side, the buttons were exposed properly.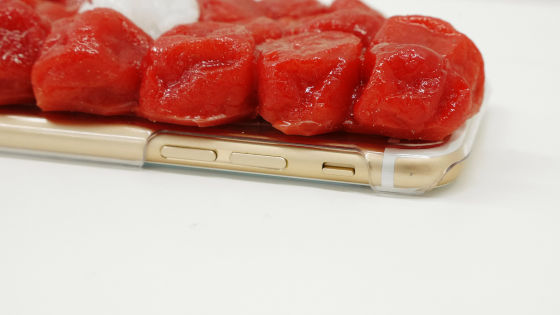 From the front, the presence of the case almost disappears.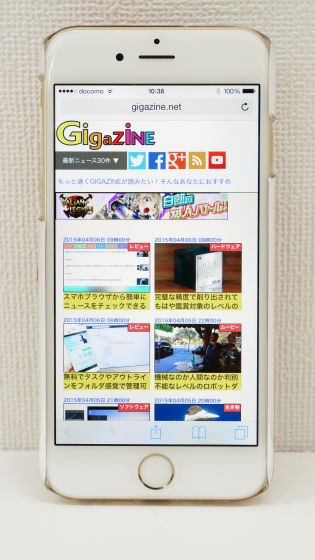 It is also possible to charge while wearing a case.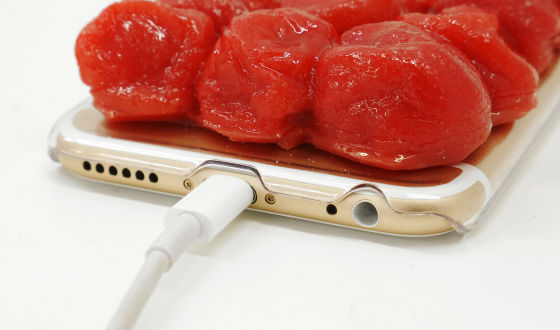 The rice is put on top of the crispy Umeboshi lined up carefully on the case, and the magnitude of the anger of the person who would have made a box lunch is transmitted.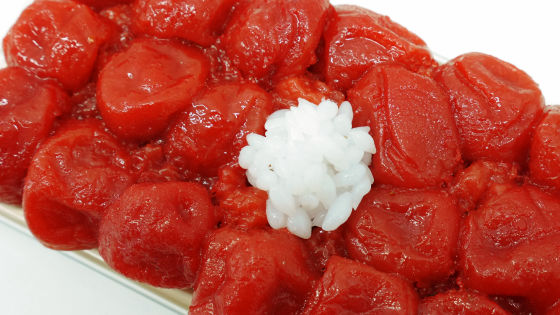 Made from polyvinyl chloride and polycarbonate. It is expressed to Umeboshi 's wrinkles and skin slack and it seems to be soft, but it is a solid material with some elasticity.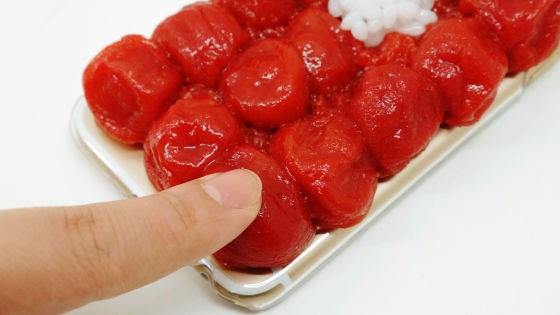 When put in the breast pocket it is like this.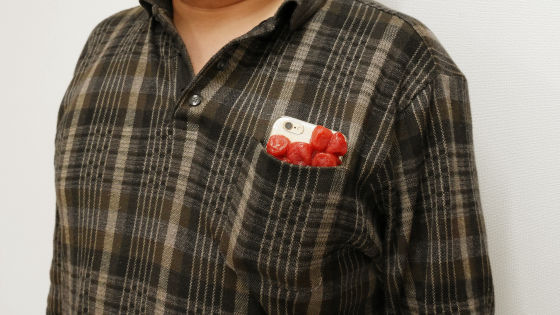 Gently pull out the revenge bento from the jeans pocket, it is impact-sized.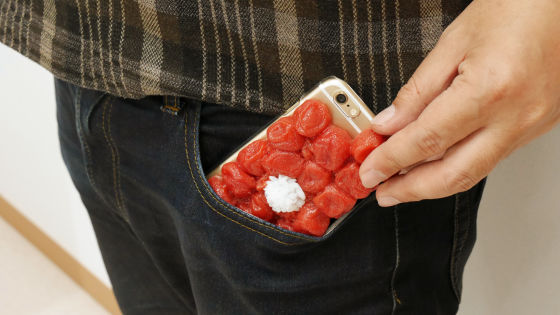 There is no doubt that you will receive the attention from the surroundings during a call.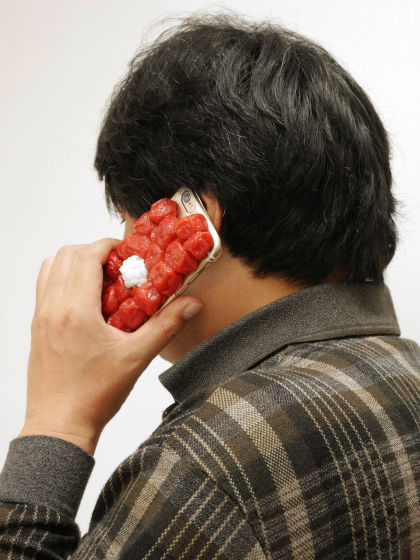 Subsequently, "raw meat" which was made into "sliced ​​marbled A5 rank sliced ​​Japanese Wagyu roast fresh meat"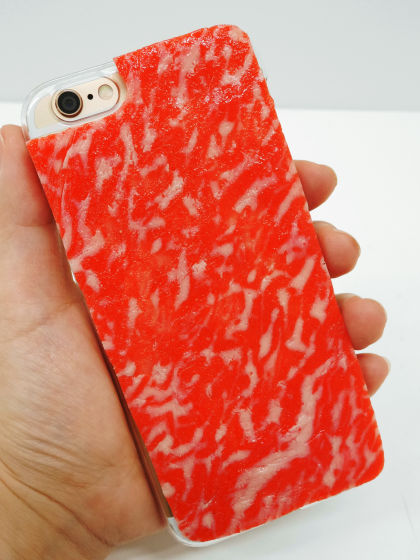 This is a design that keeps the thinness of iPhone 6 almost intact.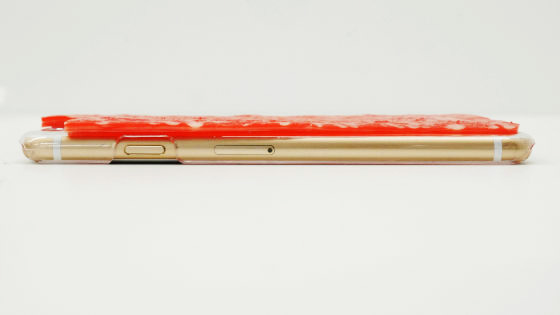 The surface reproduces the fine irregularities of the meat, and it is mixed with fatty lean and lean in the mouth.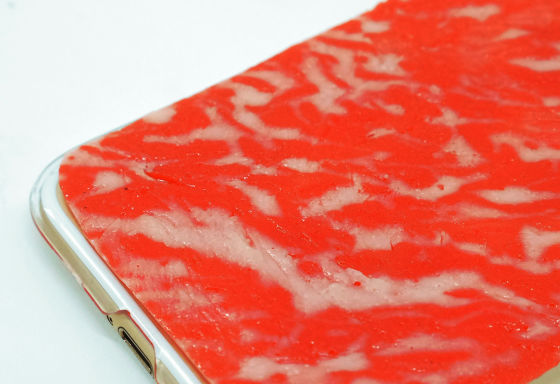 I felt slightly palpable feel, but because of sliced ​​meat, I feel almost nothing even while wearing the case.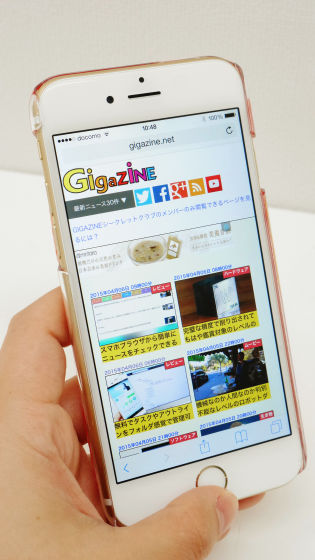 It can appeal that it is carnivorous.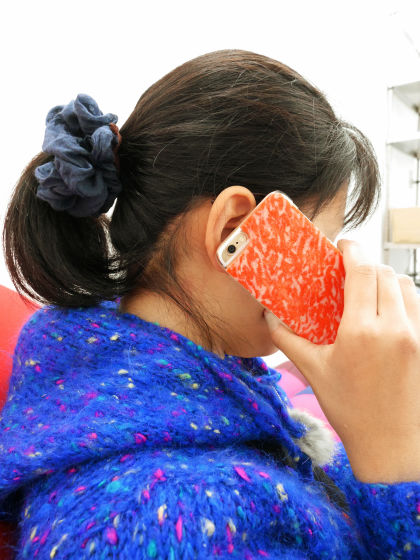 Next is "how much rice"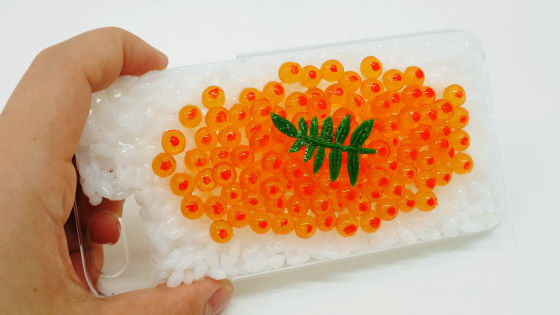 When looking at the case from behind, the rice was packed tightly.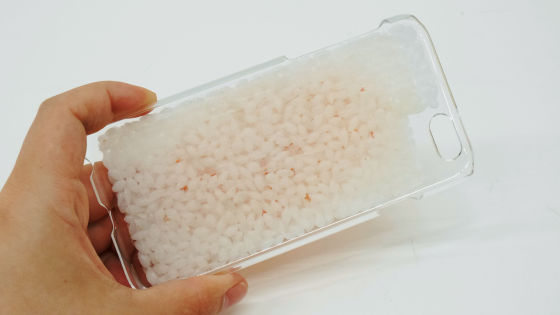 When attached to the iPhone it looks like this.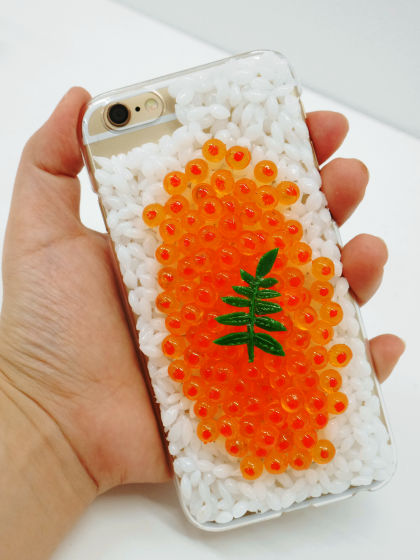 This is also quite thick.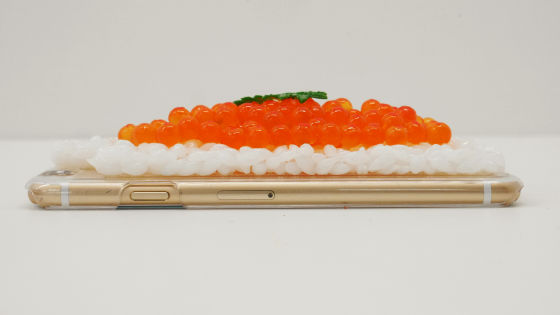 As in the case of "Revenge Bento / Umeboshi" and "Raw Meat", the case did not disturb the buttons and the Lightning port.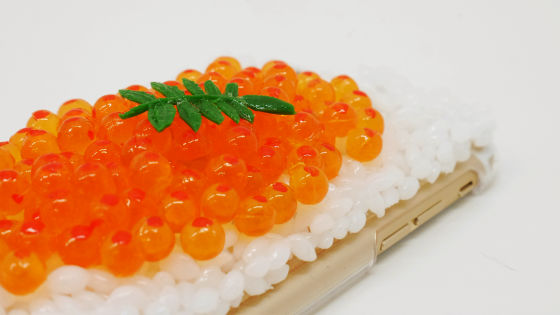 How much of bubble wrap that was made in detail and white rice intensify appetite.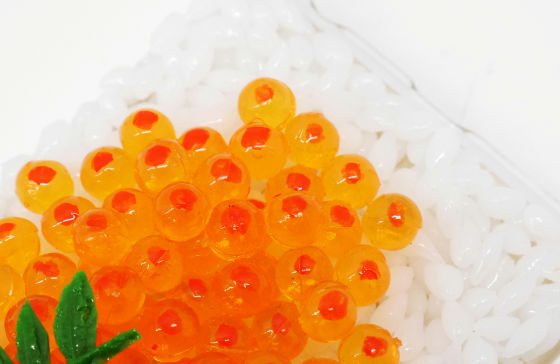 You can appeal to a glutton if you put it in the side pocket of the bag.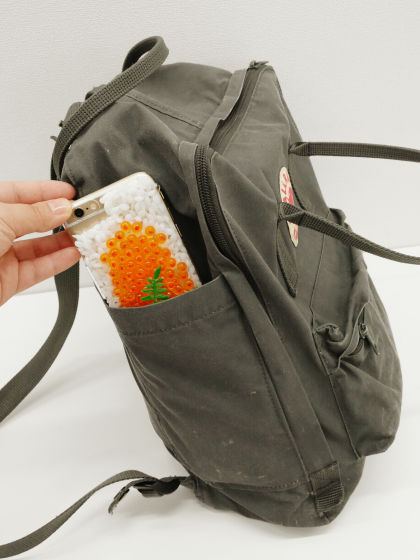 The last is "icing cookie" with a white apple mark.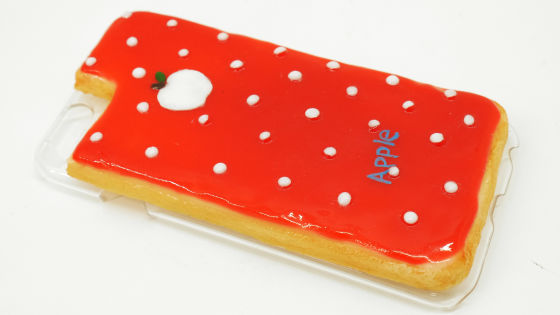 On the red icing is a character of "Apple" with white polka dots and handwriting.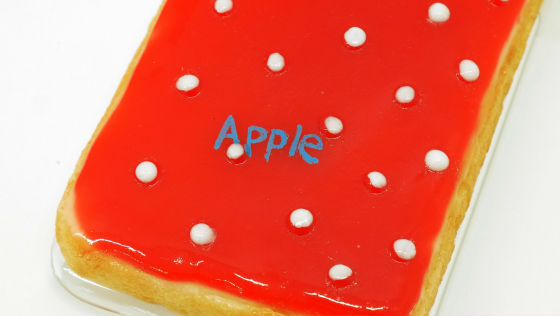 If you look carefully, you can feel the difference in texture between the icing part with luster and the rough cookie part firmly.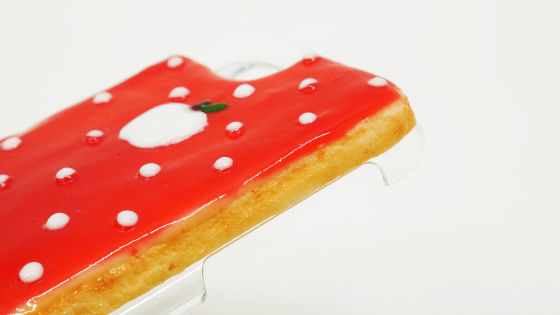 When attached to the iPhone it looks like this. Girls' ability is higher.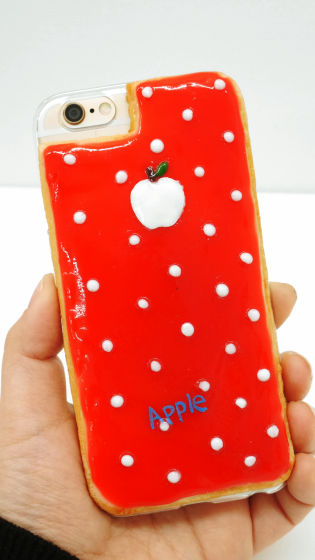 This is also a design that exposes Lightning port, earphone jack, various buttons.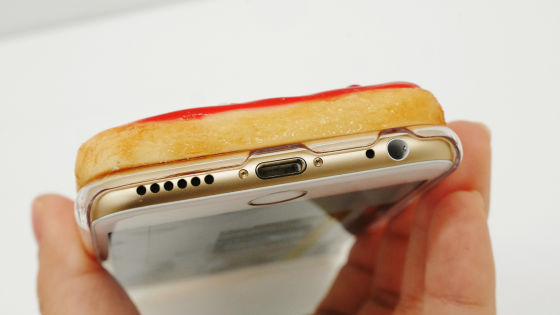 Camera shooting while attaching the case also has no problem.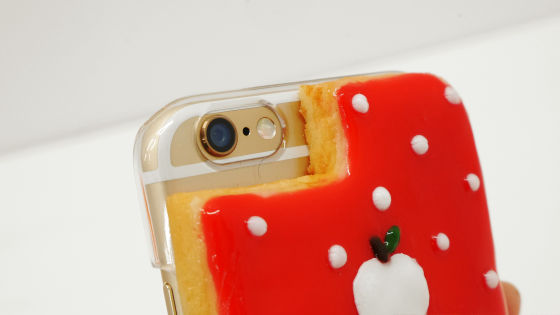 The weight of the iPhone was measured with the case attached, 251 g of revenge lunch / plum, 252 g of raw meat, 162 g of raw meat, 207 g of rice and 229 g of icing cookie.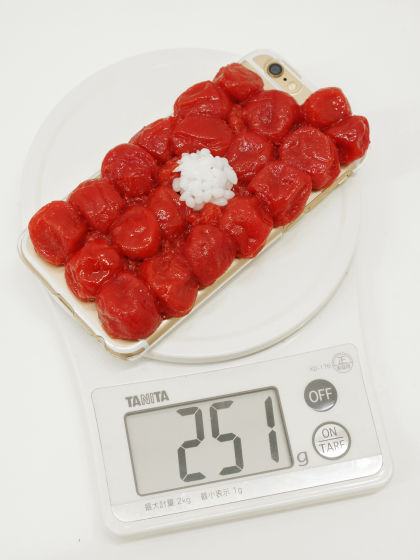 It is a case that is glad and sad also for a glutton because it can not be eaten because it seems to be able to eat, but it is only certain that it will make it hard for an unforgettable impact to the surrounding people.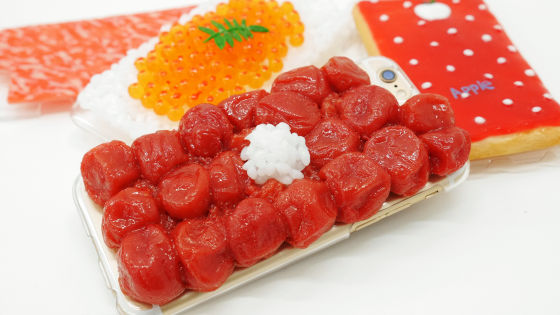 In addition, the price is 3980 yen including tax.

【Rakuten Ichiba】 iPhone 6 case food sample (revenge lunch / plum) 【smartphone case iphone 6 case cover hard iphone case accessory umeboshi iPhone 6 iPhone 6 iPhone case hard case free shipping】 【RCP】 【Giff easy packing】 (for tomorrow) Hamee strapya of smart case
http://item.rakuten.co.jp/keitai/54-842133/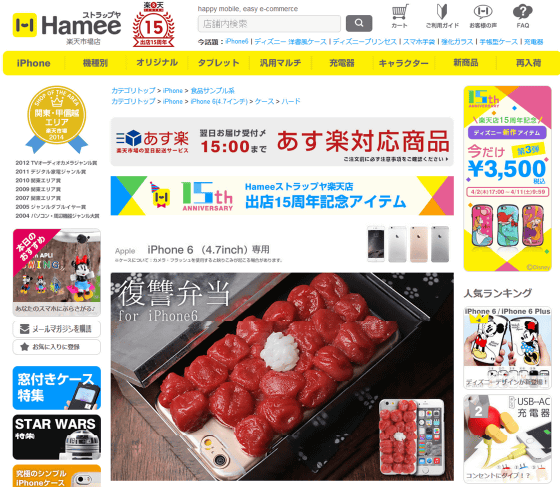 【Rakuten Ichiba] [Reservation] iPhone 6 case food sample (raw meat) 【smartphone case iphone 6 case cover hard iphone case accessory iPhone 6 iPhone 6 iPhone case hard case free shipping】 【RCP】 【Giff easy packing】 [Late April arrival schedule] : Hamee strapya of the smart case
http://item.rakuten.co.jp/keitai/54-842126/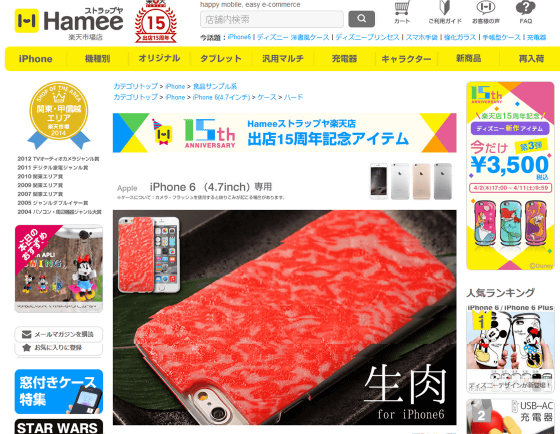 [Rakuten Ichiba] [Reservation] iPhone 6 case food sample (how much rice) 【smartphone case iphone 6 case cover hard iphone case accessory iPhone 6 iPhone 6 iPhone case hard case free shipping】 【RCP】 【Giff easy packing】 [In early April arrival ]: Hamee strapya of the smart case
http://item.rakuten.co.jp/keitai/54-842119/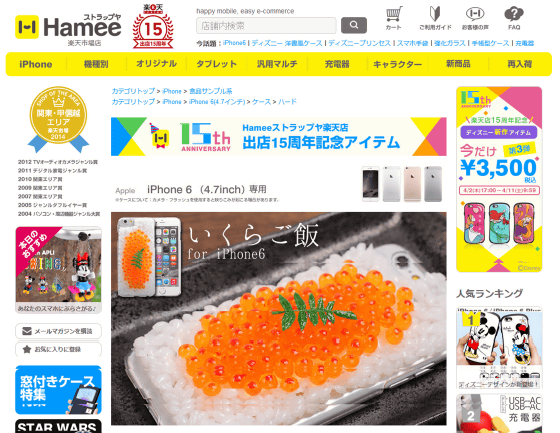 【Rakuten Ichiba】 [Reservation] iPhone 6 case food sample (icing cookie) 【smartphone case iphone 6 case cover hard iphone case accessory apple apple mark cute cute iPhone 6 iPhone 6 iPhone case hard case free shipping】 【RCP】 [will arrive in early April] : Hamee strapya of the smart case
http://item.rakuten.co.jp/keitai/54-842102/