I went to a new business store in Starbucks with Rosterly who was conscious of blue bottle


In recent years, the number of shops dealing with specialty coffee with roast tarry including blue bottle has started to increase, and it has become a form of store which is found in many places such as the United States. To follow that trend, the coffee giant 'Starbucks Coffee' also goes to Seattle from December 2014Starbucks Reserve Roastery & Tasting RoomWe have a roast tally that roasts coffee beans delivered to Starbucks in various countries around the world and we are opening a shop that can enjoy coffee of various extraction methods. Eventually, I heard that there are plans for such shops in Japan as well, so I went to a store earlier

Starbucks Reserve Roastery & Tasting Room - Seattle, WA
http://roastery.starbucks.com/

The address of the Starbucks Reserve Roastery & Tasting Room with a roofing place is "1124 Pike St Seattle, WA 98101", which is located less than 20 minutes walk from the Pike Place store which is the 1st store of Starbucks.


Arrived at the shop. Starbucks' new store stores have been built to nearly 100 years old building.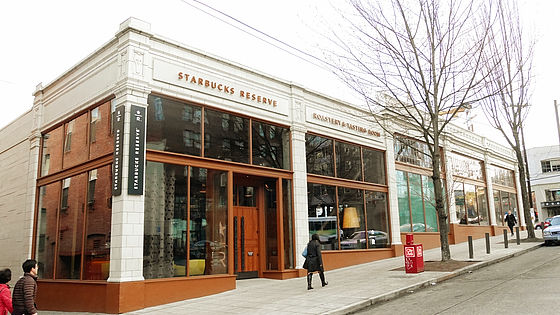 Looking from another angle it is like this. It looks like it seems to pass past without noticing unless it is said to be a Starbucks store.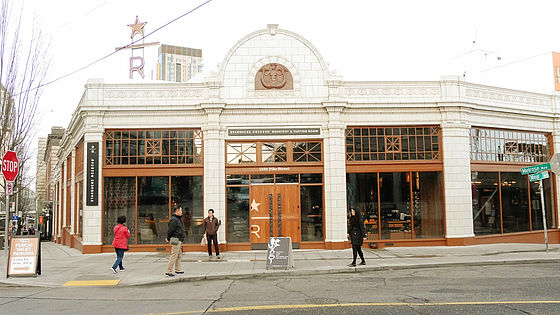 Above the entrance there is the letter "Starbucks Reserve Roastery & Tasting Room". I will go into it.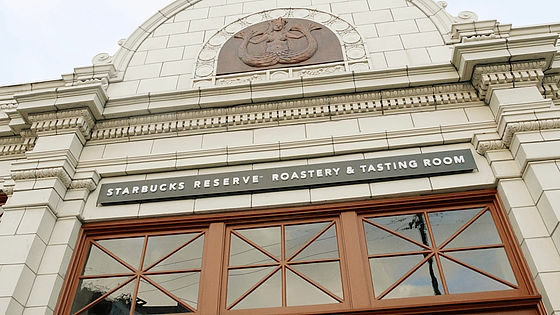 The shop was decorated with wood and there was four lounge music played.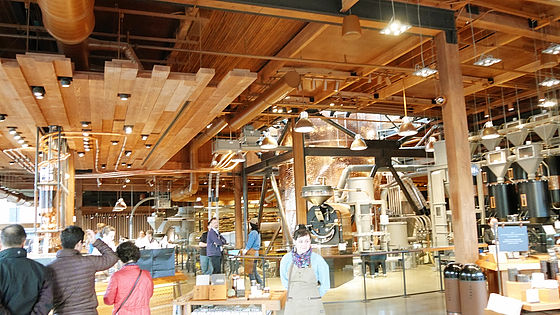 A huge roaster machine was prepared.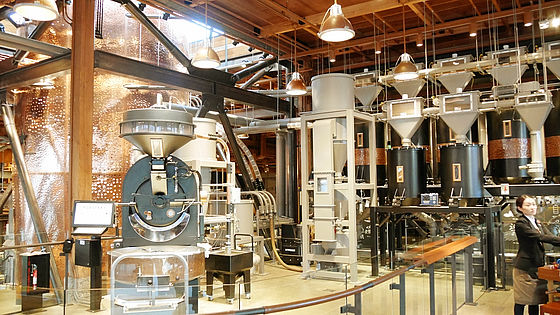 This is a roaster. Because the time I visited was not yet roasting, there was no case that the scent of coffee was full in the store.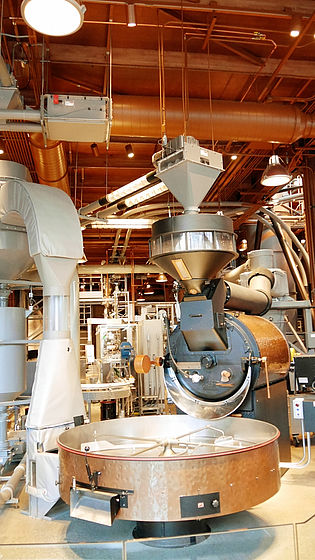 There is only a roast tally that roasts coffee beans shipping to the whole world, and the tanks used are also huge.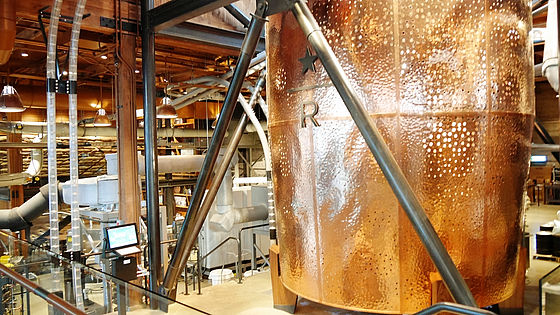 There seems to be coffee flowing in a transparent pipe depending on the time zone.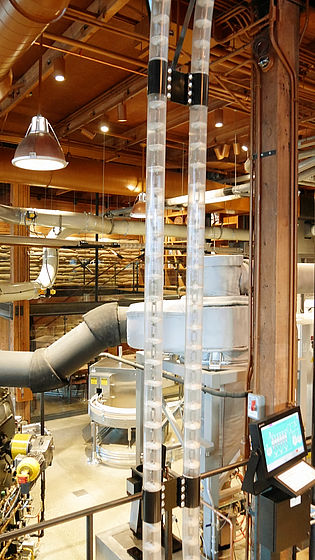 Management seems to be done not only by manual work but also by computer.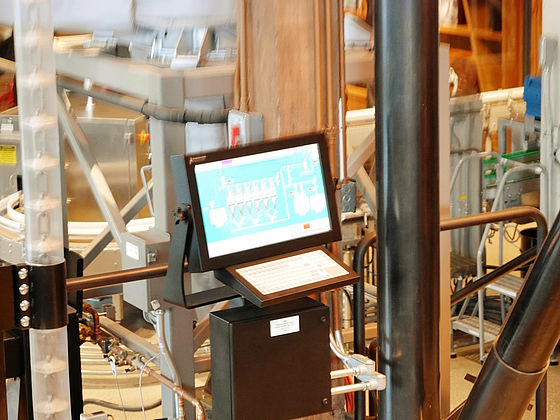 Depending on the time of day you can see the state of roasting and bagging from the seat.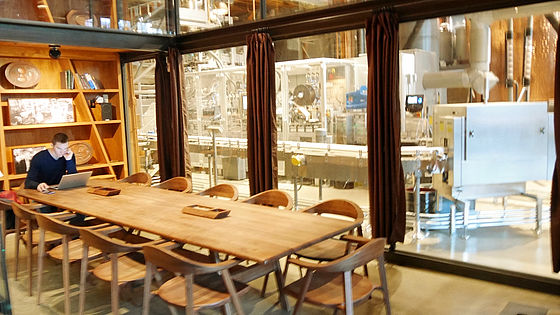 Coffee packing was not done as it was early in the morning.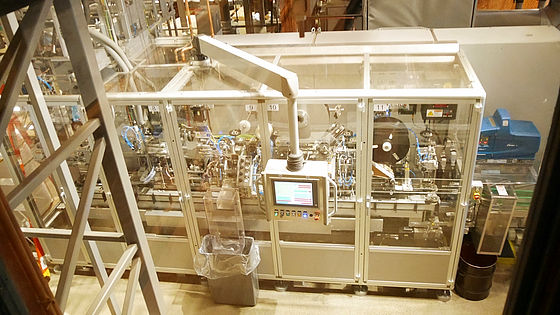 A hemp bag containing coffee beans was piled up in the shop.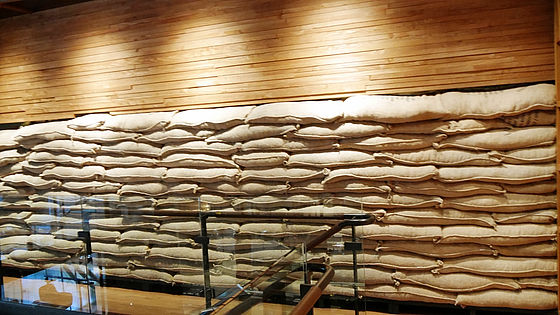 A table seat was also prepared and the building was glassed in, so light was well plugged in.



Another counter for coffee is prepared besides the main.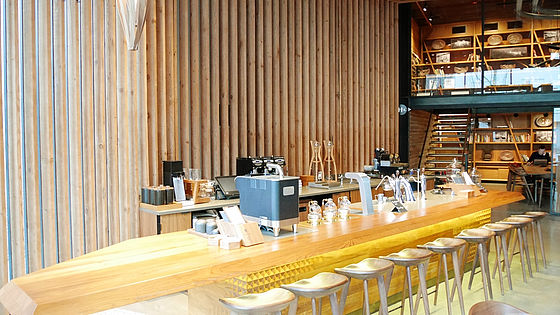 It seems that this counter is doing extraction of siphon coffee.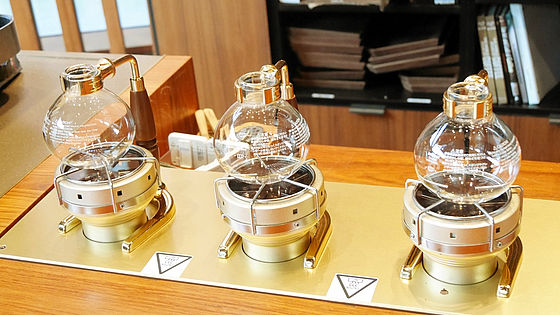 In the vicinity of the entrance there is a mug for drinking coffee ......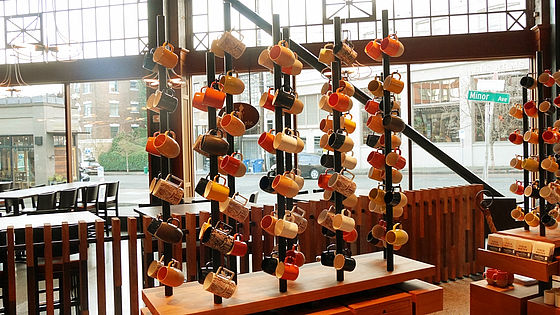 A pottery mug was placed.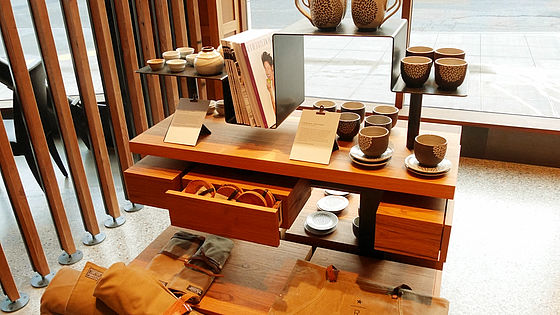 Coffee extraction equipment is also placed.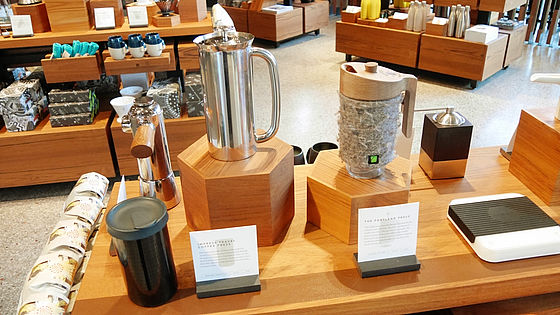 There is also a place to sell the roasted coffee at the store as much as possible.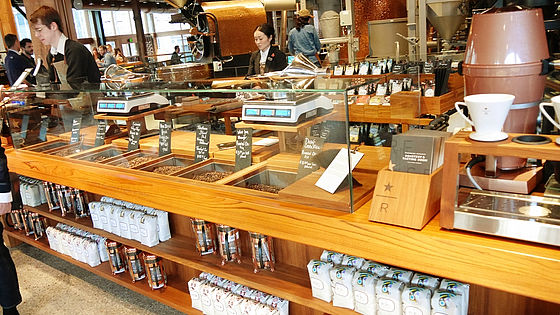 Various coffee beans such as Costa Rica of De Cafe were sold.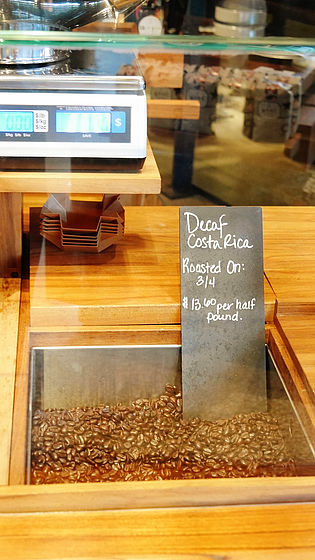 I went to the cashier to take a meal as I took a tour of the store.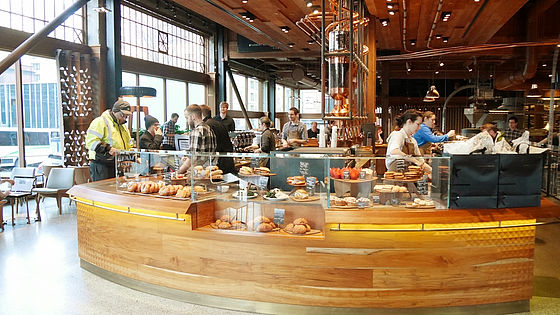 Various menus such as bagels and sandwiches are prepared, and a lineup different from usual Starbucks.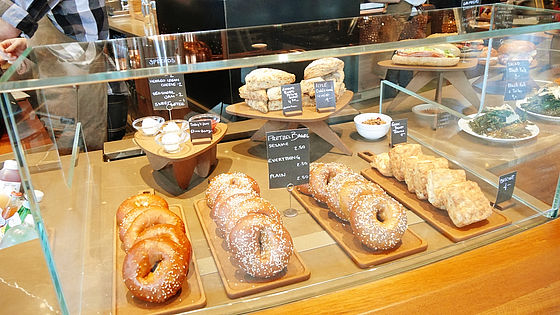 This time I will order a cinnamon roll and a panthenone blend of today's coffee sandwiching eggs with ham, cheese and eggs in bagels.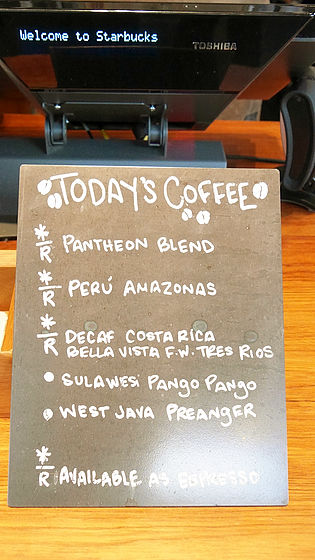 Coffee extraction equipment is different from usual Starbucks.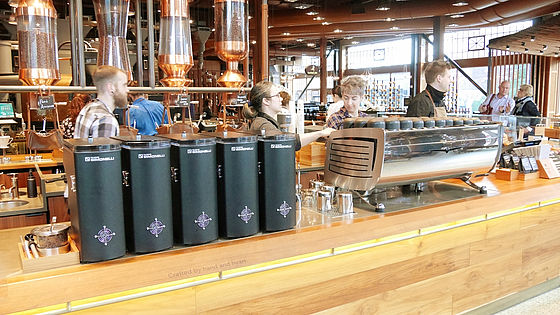 Like a blue bottle, I found a tool that puts coffee in a hand drip.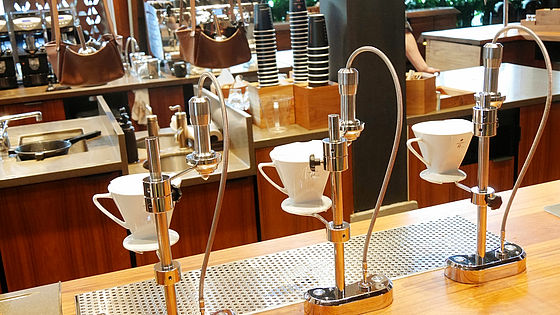 Menu arrives when waiting for about 5 minutes.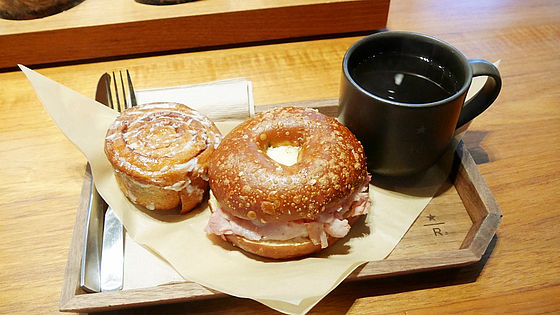 The bagel is burning in fruit color and its surface is dashy.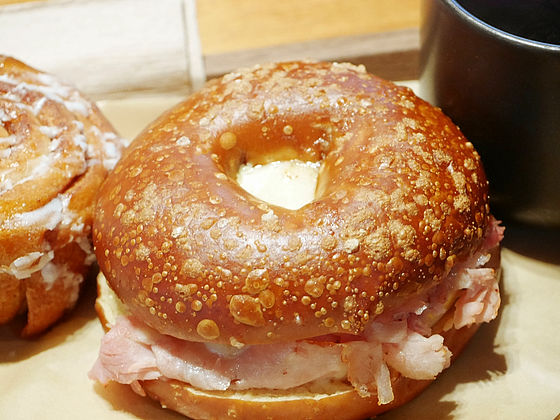 Bagel is a little moisture but slightly warm and mouthfelt in texture, but it seems strong and delicious, but it is a bit oily impression because it has plenty of bacon and cheese. The quality was higher than the bagels normally sold at Starbucks, and it was finished in a rich taste.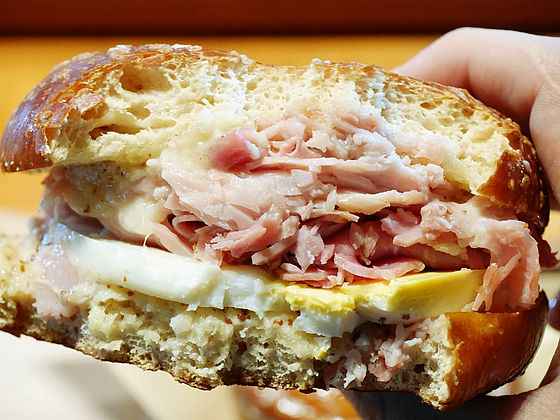 Cinnamon rolls, which are often eaten with coffee, are plenty of sugar.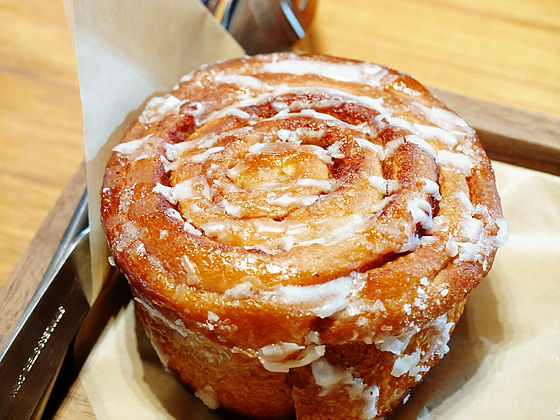 Cinnamon roll wound in many layers is a fluffy texture, making cinnamon lovers so irresistibly because cinnamon is pretty solidly effective. I have plenty of sugar, but I did not mind the sweetness to that.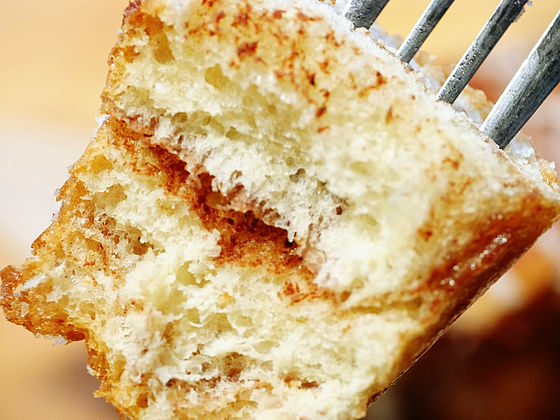 The coffee is in a black cup and you can check the mark "R" of Starbucks Reserve.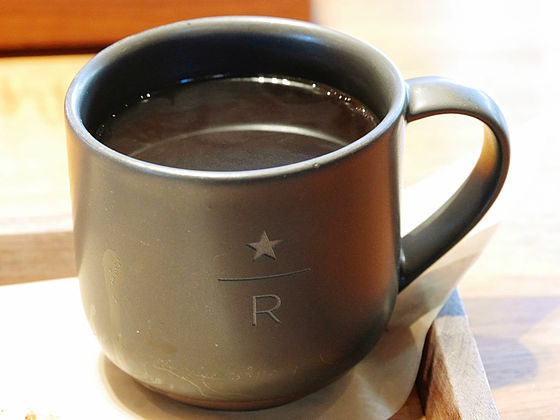 As I drank coffee, roasting was a little deeper like usual Starbucks, a taste similar to Starbucks close to espresso. In recent years specialty coffee shops called third waves have many sour coffee, but as far as drinking blended coffee the roasting additions are similar in this Starbucks shop. Depending on the type of beans, it seemed that there was coffee with shallow roast.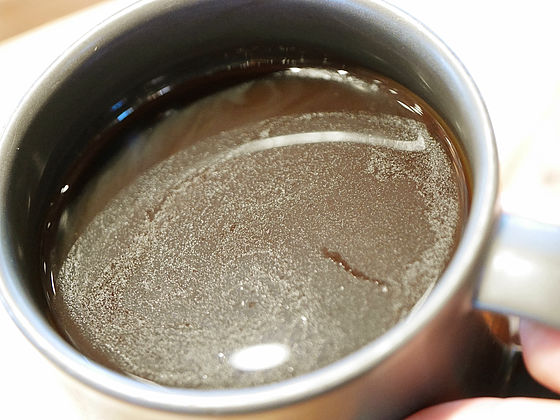 Seattle's new business store with Starbucks roast tally is open from 7 am to 23 o'clock. There are plans for the development of similar stores in Japan, so it is important to keep up with the trend in the future.