"Yourbrowser.is" that allows you to easily send information such as your browser, IP address, PC environment etc. to the other party with ease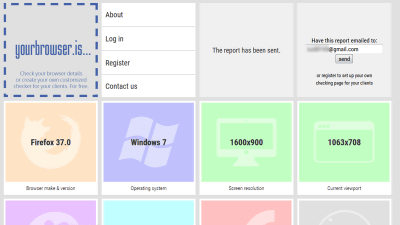 The site which acquires the situation such as the browser, the type of OS, screen size, plug-in and so on and collectively displays it only by accessing with the browser which is used now is "Yourbrowser.is"is. From the site you can also send the acquired information to the desired email address.

Yourbrowser.is - check your customer's web browsing environment in seconds
http://yourbrowser.is/

Easy to use. Without thinking anythingYourbrowser.isJust accessing the screen, the following screen was displayed.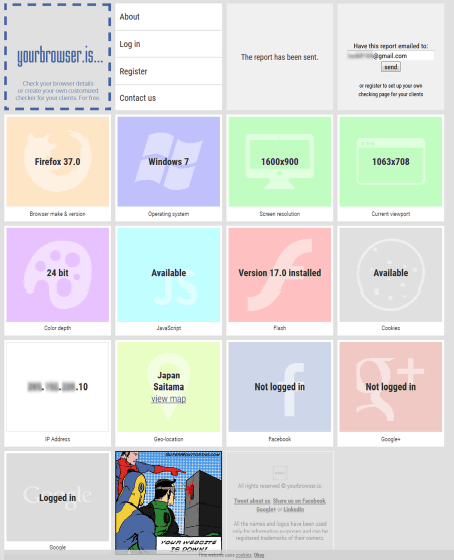 On the screen, the type of browser, the type of OS, the resolution of the screen, the size of the site display area, the color depth, the status of JavaScript, Flash, and cookie are displayed.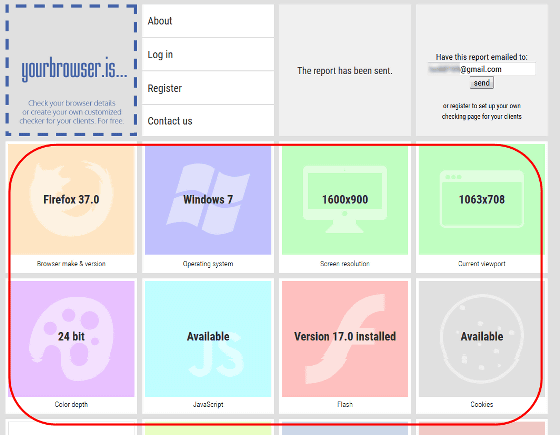 In the second half, the current IP address and location, login status to Facebook, Google+, Google were displayed.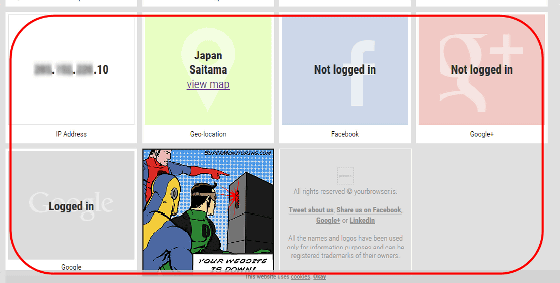 Enter the address you want to send information to in the address input field and click "send" ......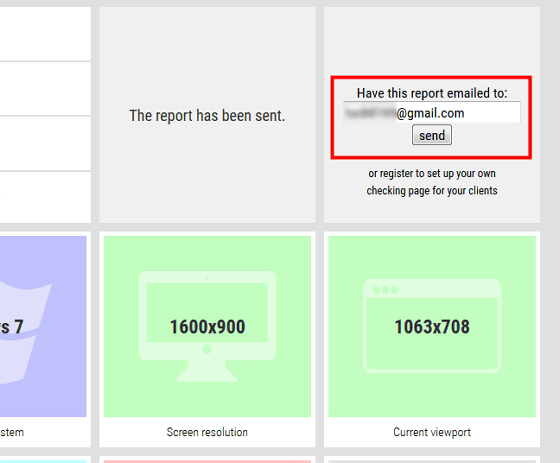 The acquired information was sent to the specified address. In this way, it was a service that could be used if it is necessary to accurately communicate the environment to your opponent.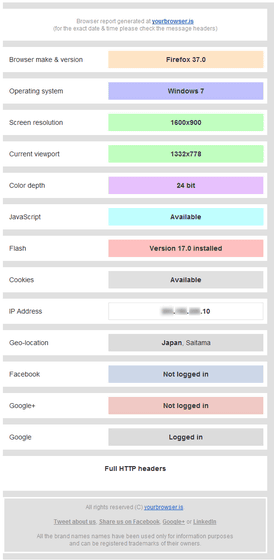 You can also use yourbrowser.is with a smartphone or tablet browser. Even when trying to access the screen sideways with iPad Air, it was displayed lengthwise long due to screen size.




In the case of a mobile terminal, the device name is also acquired and displayed.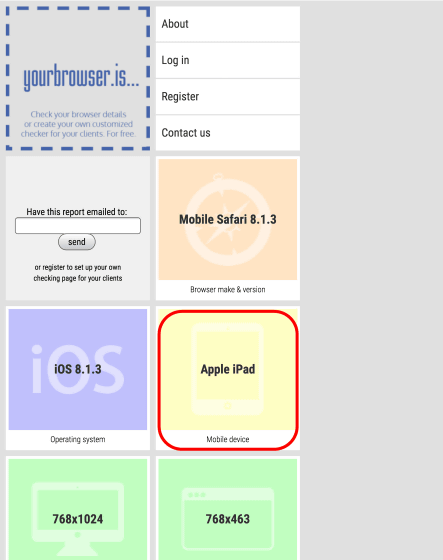 Even when accessing with Nexus 6, the model name was displayed without any problem.