I tried various questions to the development director of VAIO Z, something, which is the "ultimate tool" of that monster PC "VAIO Z"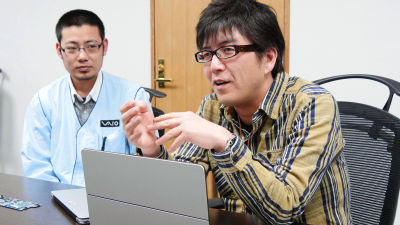 Monster PC boasts overwhelming high performance "VAIO Z"Is manufactured by the MADE IN JAPAN quality of the commitment that took time and effort to intervene by hands of highly skilled" craftsmen "at the VAIO Azumino factory in Azumino, Nagano Prefecture,Factory coverageI understood that. It is most likely to listen to the birth parent on what concept the VAIO Z was born to realize what kind of user experience it is. That is why I asked the development manager of VAIO Z about various stories.

Takamitsu Kasai of VAIO Corporation responded to the interview. It is a product manager of VAIO Z.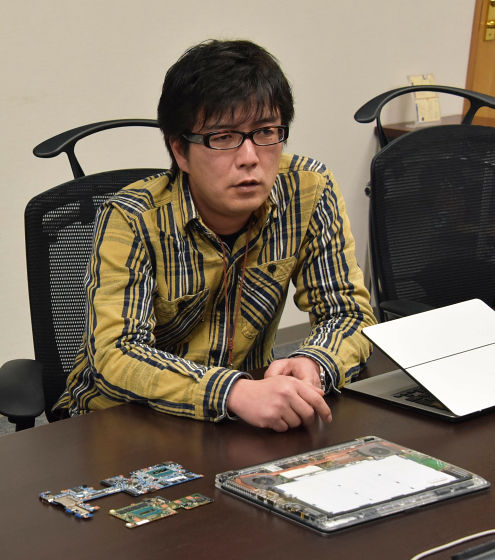 GIGAZINE (hereinafter, G):
Suddenly, what is the relationship between VAIO Corporation and Sony? Although it seems to be a good relationship from the event and cooperation posture at Sony store.

Takamitsu Kasai (Kasai):
Sony is also a shareholder of VAIO and has a trademark of "VAIO". It is the state that borrows it from Sony. There are also backups from various SONY, I think that it is a very good relationship. For example, the VAIO Z camera is made by Sony too. Regarding sales channels of VAIO products, we have been using Sony stores, which had long been fans.

G:
How did the development team feel when hearing about VAIO spin-off? "No way ... ..." Or "After all ...?"

Kasai:
I was surprised because it was a sudden story. I did not hear anything.

G:
Although it is said that "the number of employees who were 1,100 people in the Sony era has decreased to 240 people after independence", did the number of development teams also decrease?

Kasai:
I am decreasing.

G:
Is it a minority elite or is it easy to move?

Kasai:
That is definitely there. Because there are members that have made strong products such as Z's development team. That is big, is not it?

Mr. Kasai and Mr. Hiroyuki Oda of VAIO Z development member.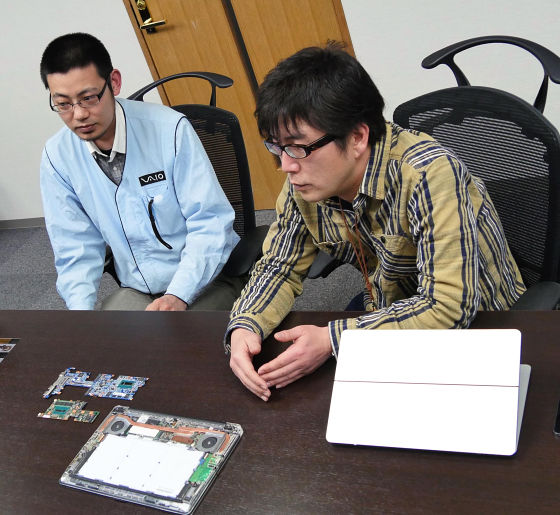 G:
What is new thing different from Sony era when becoming VAIO Corporation?

Kasai:
For example,The other day recitalAt the same time as VAIO Z "VAIO Z CanvasWe also announced, but in the Sony era there was never a user to use products before release. Since Canvas is a product to build with creators, it is decided to announce it before completion. Considering the characteristics of the product "tablet terminal for creators", it is more free style as you can see from the fact that many people use it and make it productive even before the presentation I think that.

G:
Did the degree of freedom spread even for product development?

Kasai:
Well, that is no doubt. First of all, it is said that the speed has increased. If it is a big company, there are too many stakeholders and it takes time to adjust. On the contrary, when I think "I want to do it", I report it to the top "I do this" now, and it can be taken over immediately. In that sense it is great that development speed has increased.

G:
Please tell me about specific products. Although 2in1 type VAIO Z was developed as the first product of the newborn VAIO, did not you think about a plan to take out from a pure clamshell type (notebook type)?

Kasai:
I did not think at all. If it is a clamshell type it is already "VAIO Pro"VAIO fitBecause there is a product called. What we would like to offer as a flagship of the "Z series" VAIO is clamshell'sUXWhile adding importance to it, adding value of "tablet and pen", it is to have customers extend new possibilities. We believe that it is the role of flagship to provide the value of broadening the possibilities, so there was no hesitation in making VAIO Z.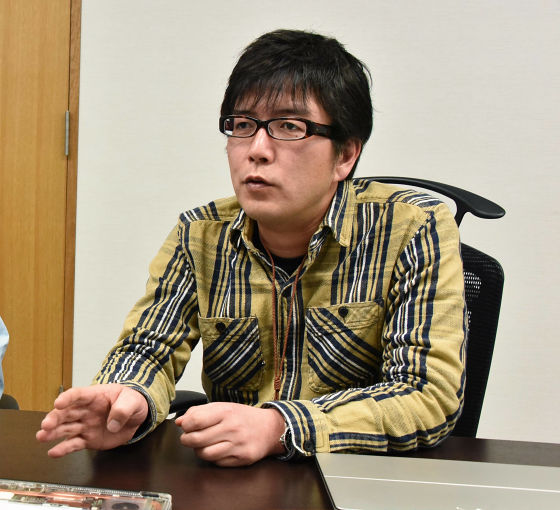 G:
Is not it disadvantageous in terms of lightness and durability that the shape which deforms even to the tablet compared to the clamshell type?

Kasai:
It is disadvantageous about lightness. However, as for durability, it is designed to have it.New product launchAs I showed you, it is OK even if you hang a 5 kg weight, and we are testing tens of thousands of opening and closing times.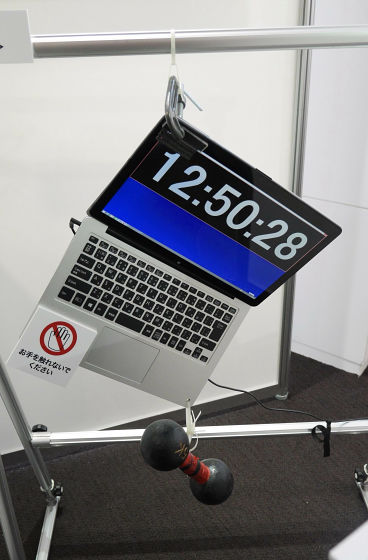 Kasai:
How to use it as a tablet because it is 2in1 type is closing up, but I am thinking that "pen" is important rather than asking for clamshell + tablet. I want to have a pen. For example, you can write something you care about with a pen, write it in a camera shot and share it with a pen with a clamshell type PC so far.

Up to now, when doing something work such as making a document, I think that it was summarized to some extent with paper notes, and it was summarized as PowerPoint etc. as a final product. However, I also believe that with the aim of "fusion of analog and digital" not only with a pen but also what I was doing with paper notes, pen can be used to attach information that can not be done with paper. It is so-called "tablet mode" in that sense. It is not that it will never replace a tablet such as an iPad.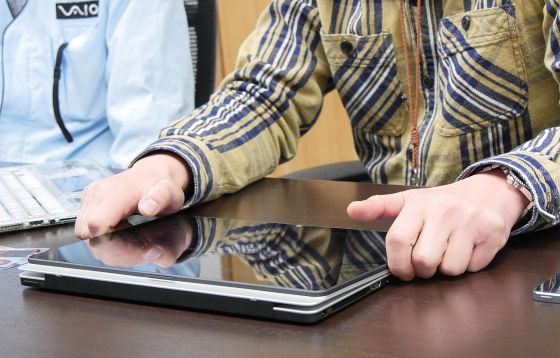 G:
Is there any plan to have a small writing pressure sensing function like Wacom about that pen?

Kasai:
In terms of software, it can handle 1024 steps similar to Wacom. However, the level of pen pressure sensing has already entered the area of ​​"Is it necessary any more?" In a sense, it is the area of ​​only numerical spec competition. This is a question of how finely decomposing force can be resolved, and the resolution has become meaningless area to further refine. Therefore, the next is how to change seasoning. VAIO Z makes it possible to change the setting as you like.

There are things about liking and disliking about writing taste by people. About 90% of people took a lot of data on the degree of strength and the degree of the thickness of the line, about 90% of people said "I want you to detect (finely) in the light touch area" It was such a way of writing. Therefore, in the default state of VAIO Z, it is easy to write in the lower area (low pen pressure area) because it is generally preferred area so that the pen pressure can be detected, and conversely put strong force I try to season it does not react in the area where it is.

For example, if you drown this curve with dedicated software you can not sleep much, you will not feel too much pressure.



G:
I see. People as much as 10% left would like you to adjust soft to your liking.

Kasai:
After all it is very difficult to satisfy everyone.

G:
For 2in1 type which can be used in tablet mode, there are many so-called "mackerel-folding" type which folds by 360 degrees at the hinge part in other companies, why is VAIO Z adopting multi flip hinge rotating with crest in the center Is it?

Kasai:
It is because it can be used seamlessly. When operating with a pen, it is troublesome to type a character with a software keyboard. It is hard to change the shape many times if it is a mackerel folding type. For example, typing as a notebook PC. In that state, considering how to write notes immediately, it is important to be able to seamlessly change the shape. That's why this style.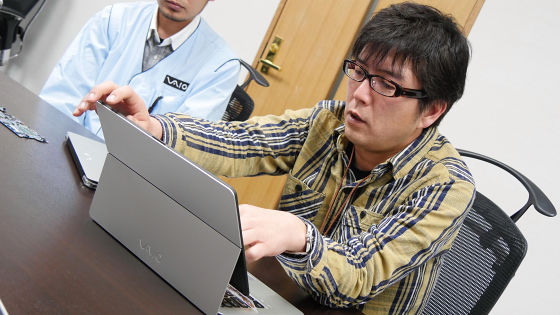 Kasai:
In addition, the rear camera is also important. When it comes to the so-called tablet style, tablet shape, it can not be less than the tablet. If it is a 360 degree macka folding style, the rear camera can not be used, and the keyboard comes over behind all things. This is not less than a tablet. It is natural to satisfy the convenience, but I think that it is useless unless you feel it is stylish when using it.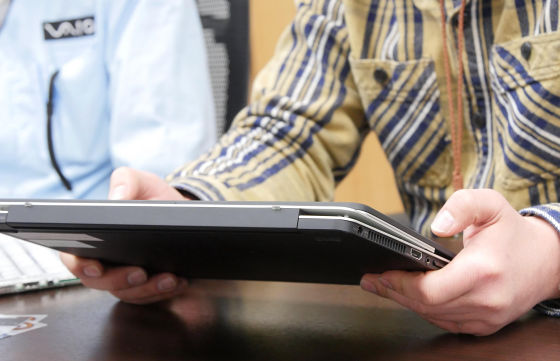 G:
About the display, how is the VAIO Z display different from other companies' general displays?

Kasai:
It is customized exclusively for VAIO to the last such as LED and film to raise color gamut.

The left is the conventional model, the right is the "VAIO Z"



G:
Is not it overdoing a high definition display of 2560 x 1440 in 13 inch size?

Kasai:
Certainly it is too high-definition, letters get smaller, the amount of movement of the mouse cursor on the touchpad increases. However, those problems can be solved if you change the default settings.

Now that many people are using high-definition displays with smartphones and tablets, the feeling of jagginess of letters stands out even on a full HD display, and it feels "dirty". I think rather that you may become more stressful. One icon is so beautiful.

You can change the size of characters and icons by changing the setting, increase the amount of movement of the cursor, but I can not increase the resolution, that is, I can not change the beauty itself, so I thought WQHD is essential It was. Because I also felt such stress (related to resolution). Each company's flagship machine also has become 2560 wide in general.

G:
Although it is a tremendous amount of parts when actually looking at the manufacturing site, what standard do you choose for procurement of each part?

Kasai:
The way to procure general PC parts is to choose from the ones that are lineup and to assemble it. After going one step further, it will be a way to have a custom request by presenting the desire to make it with such specifications. However, in order to satisfy the required performance such as cleanliness and power, for example, since we know what kind of performance will be achieved by combining the parts making up the display, for example, You can make it because you can make it. "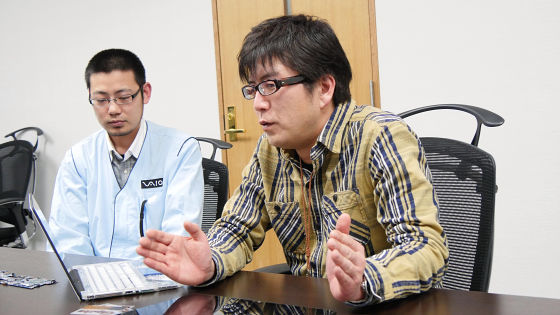 Kasai:
It is impossible to procure such parts without actually doing the act of making things and converting it to value. It is not what I can do suddenly but I believe that VAIO has been doing the act of making other things that others can not develop with clear intentions. That is a big difference.

G:
That seems to say about batteries as well.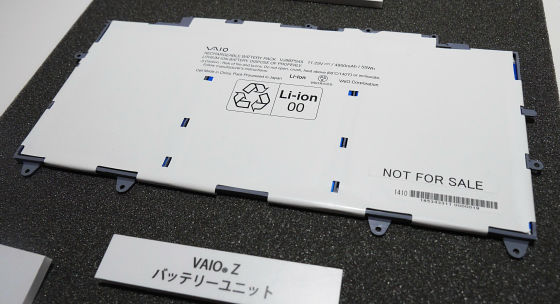 Kasai:
I agree. Since the battery life has become long with the battery designed exclusively designed VAIO Z, how to use it greatly changes from the previous PC. I myself have been using VAIO Z since last year, but I do not charge it only once in 2 or 3 days. Considering such a battery life, the priority of the attachment of the jack of the AC adapter also changes "We design it easy to get out".Review articleAlthough it was pointed out by, it is such an intention in fact.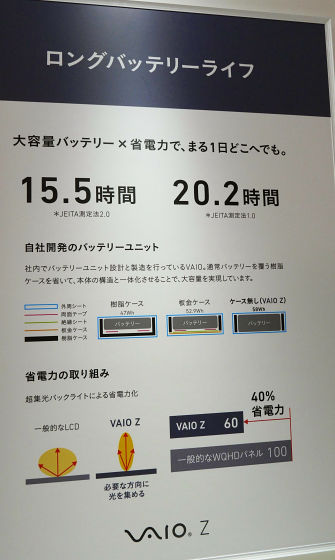 G:
In the article I wrote that "AC jack is easy to get out of it, it is a ball", but this part got lost. From the shape and size, maybe it is making purposely easy to get out.

Kasai:
It is better to make it easier to escape than to hurt your legs and break them.

G:
The VAIO Z adopts "Z ENGINEPlease tell me about. Z ENGINE is a combination of heat dissipation + high density board mounting technology. Is it that the more dense it is it becomes stronger against heat?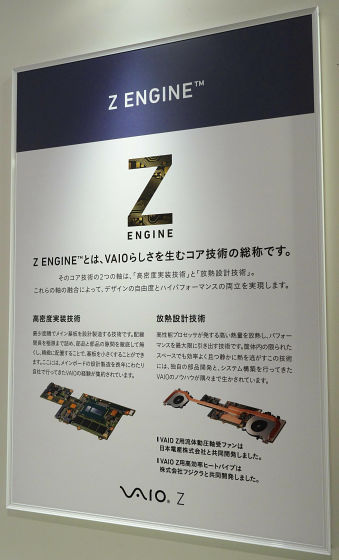 Kasai:
No, it is not. A typical Ultrabook CPU has a TDP of 15 W, and some of recent mobile PCs have TDP of 4.5 W. In contrast, VAIO Z's CPU has a TDP of 35 W, so much higher cooling performance than general Ultrabook is required. As a matter of fact, if the amount of heat is low, fans can be "shabby" ones. Although it can be cooled sufficiently even if it is downsized, cooling performance is required as the amount of heat generation increases.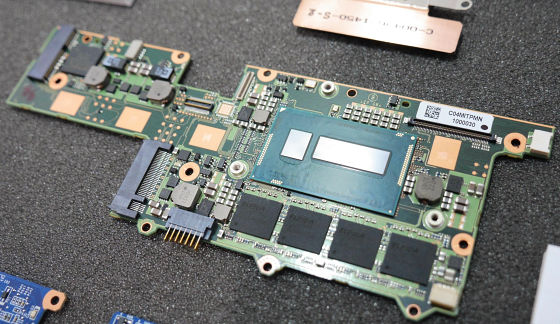 Kasai:
Below is the board of VAIO (Fit 13 A) with 15 W of the conventional TDP, but if you make it with this size, only one fan can be placed. On the other hand, the top is a VAIO Z board. Simply, you can put two fans by making the board smaller.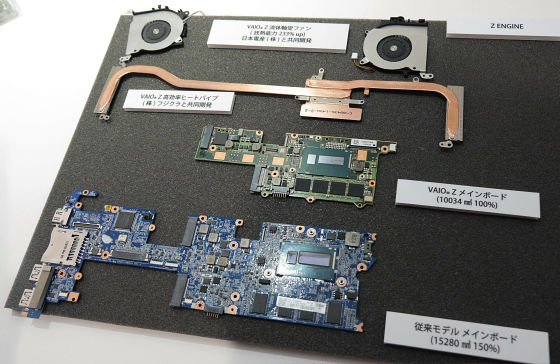 G:
Indeed, it is necessary to have a high-density packaging technology to double the fan.

Kasai:
Yes. We have been manufacturing things from design to manufacture all together in Azumino, but with VAIO Z we have to extend not only Azumino but also more base, so even a competing vendor As a result of calling "I want to make a really strong product" together,NidecAnd a fan,FujikuraHe developed the heat pipe with Mr.

Recently, "Taiwan · China · KoreavendorIt is said that "the strength of Japanese technology" is surely. But there are certainly circumstances that weaken it at the stage of packaging (commercializing). We developed VAIO Z by discussing with other companies that "I want to make a really strong thing as a completed form rather than selling the device by Japanese technology." "Let's show the (Japan's) nature". It means that we have tied up with a vendor who shares such feelings.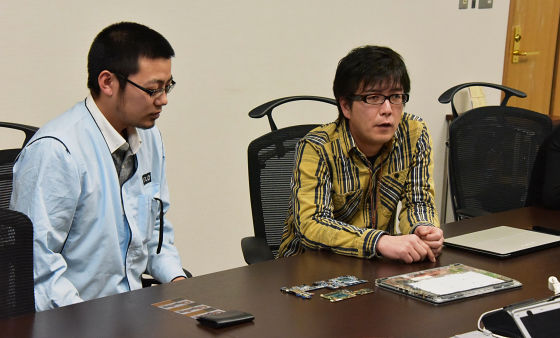 G:
In addition to that, "I made hands with Japanese material manufacturers, strengthened glass was made by Asahi Glass, and the body was developed jointly with Toray", but this has gathered when it comes to "becoming VAIO Corporation from Sony" Does that mean?

Kasai:
As far as Z's Azumino model is coming as a flagship of VAIO, I think that there is a desire to partake in from a partner company. In fact there are many stories saying "Please adopt parts." However, if you talk about only sales volume, saying "just making money" (number is not that much) VAIO is a person you do not want to join.

To talk to a partner company in making VAIO Z, "I want to make a strong product anyway". Companies with strong technology can make products together, and can bring strong technology into products. Partner companies also want to cooperate in making strong products because it is not necessary to make a profit at here (VAIO Z) by making sharp models called VAIO Z. If you take advantage of the technology and experience gained there I think that it is a win - win relationship with each other by saying "It can be profitable with.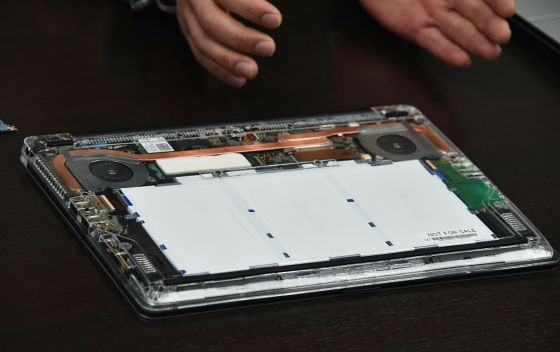 G:
EarlierMaking the VAIO Z MADE IN AZUMINO JAPAN manufacturing siteI was allowed to visit, but what are the merits and demerits of producing in Azumino compared to overseas production?

Kasai:
The merit is that you can convert it to a product that can only be made at Azumino. Quality is also so. Z ENGINE and the battery are also so. It is common for general PCs and electrical products to purchase parts from parts vendors in a collective manner and assemble them in the factory.

For example, at VAIO Fit 13 A, overseas manufacturers assembled the parts they had made on-site and then had them delivered. However, we now assemble all the parts making up this part in a disjointed state, assembled in Azumino. What difference will be caused by that, for example, if the technology at the Azumino factory is thin it is possible to make strong parts. Normally, the thicker it is, the higher the strength, but the thinner making it in Azumino than the thick part made abroad is stronger. That does not mean that costs will rise. It costs expenses to be assembled by another company. Since it can be done by the company, it can deliver the features, and as a result the price will not rise. That would be better if that was the case.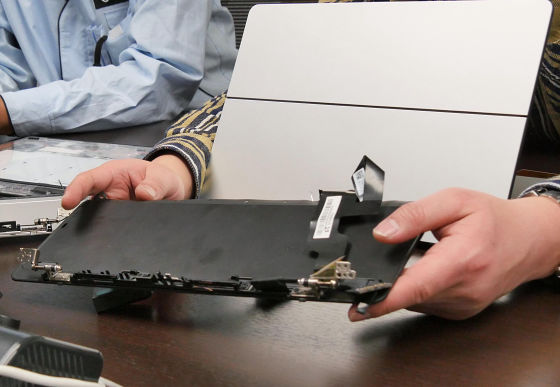 G:
I see. So what are the disadvantages?

Kasai:
If so, are not the pressures of the producer? (Laugh) I have a strong factory and are increasing the product capabilities. It seems every time, but when a certain product is over it will be "Next, what shall I do?" "Can you do anything better?" Every time, there is a pressure "to make things beyond previous work!" I'm happy but it may not be mentally good.

At the beginning, when I started doing as a leader, I thought "I do not have another one". However, it seems that the feeling becomes stupid while repeating the number of times, or it is becoming a feeling that "I'm not at all bored."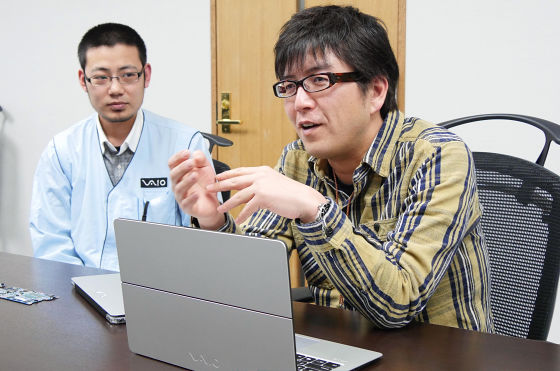 G:
"(PDF file)VAIO meeting 2015"Inside of VAIO Z is 99% new", but where is the remaining 1% non-new part?

Kasai:
Basically mechanical parts are 100% new. A part that can be diverted as a connector is an existing part. Basically it's 100% new design, but strictly speaking it is 99%.



G:
Also at VAIO meeting 2015, VAIO Z's codename is "Dragon (Shen Long)" and seven treasures are "thinness" "lightness" "stamina" "visual audio" "response performance" "pen" "multi flip Rear camera "was expressed as.

Kasai:
That is the "ultimate tool", that is our strength and that the value we want to offer to customers is in it.

G:
There are seven, but there are two "Multi Flip Rear Camera" ... ....

Kasai:
Visual and audio (laugh) Because there is a story about that number ... (lol)

G:
Do you mean that seven treasures are emphasized in this order?

Kasai:
That's not it. This time we do not emphasize "lightness".

G:
In the future, is it going to improve on these seven centers?

Kasai:
For this model it is. What will be pursued will vary depending on the model.

G:
VAIO Z is a "3x SSD" for PCI Express (x4) connectionLaser direct structuring (LDS)It is said that technology adopts Wi-Fi antenna which has outstanding sensitivity and effective speed, but why did you stick to sensitivity and effective speed so far?

Kasai:
Whether it is wireless or high speed SSD, we do not want to just put the specs in the catalog. I just want people to feel "comfortable" for them. I am pushing the element of "Feeling" after using it with each part. Actually, it is pleasant to say "being used without noticing".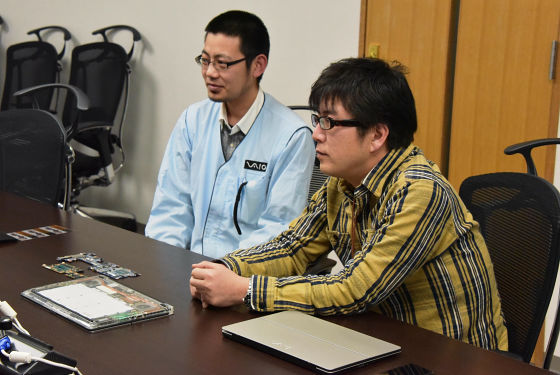 G:
What is the "ultimate tool" I mentioned earlier, is it a tool that you can concentrate on what you want to do without getting stuck?

Kasai:
That is exactly the case. Because I do not want to distract the concentration of the sound of the fan and the sound of the keyboard as small as possible. A backlight that can be seen in dark places is one of them.

What is VAIO Z, do not you see a wide bezel for a recent model? Particularly the upper part is wide. Actually, I have an LED backlight built in here. Although the backlight is normally attached to the bottom, VAIO Z is a product used with a pen in a tablet state. Then, when using, the hand naturally hits under the display. If you have a heat source like an LED light, it is quite hot when you touch it. It is uncomfortable. Even when used vertically, the angle is attached to the display, so almost everyone's users use this orientation. Even in horizontal or vertical use, I have brought a heat source to the most unused area.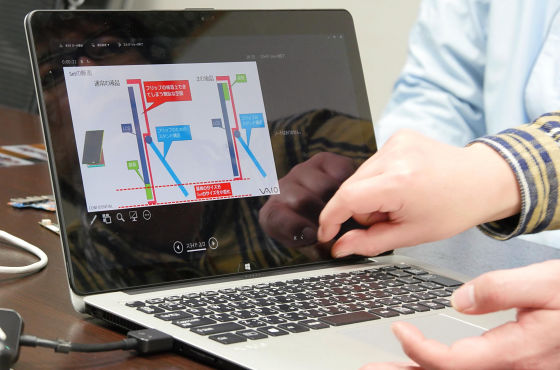 Kasai:
In various aspects, VAIO Z is pursuing more than a number such as specifications to "feel comfortable".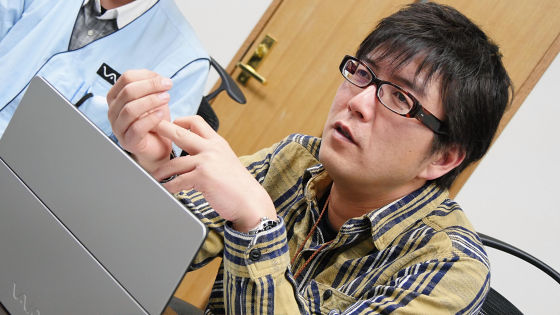 G:
Is it difficult to promote or appeal that the strength is difficult to digitize?

Kasai:
It is "comfortable" that you do not feel uncomfortable by using it, so there are times when you do not notice the sticking attention there. How to convey charm is certainly an issue.

But on the contrary, I think that the brand VAIO will not grow further in the future, unless you have made something like that. Whether it will take time or not, I think that customers will never follow unless they offer them to customers. We need to make thoroughly what we ought to be and to communicate firmly. So, we appreciate your cooperation (laugh)

G:
Although it is a bit sideways, from the old days the VAIO series have been getting pretty much on wallpaper and other designs, and it was obviously cooler than the other companies, so there was a thing I made an article with GIGAZINE just by wallpaper, why so far Is it sticky?

High quality VAIO wallpaper that can be downloaded for free at a glance - GIGAZINE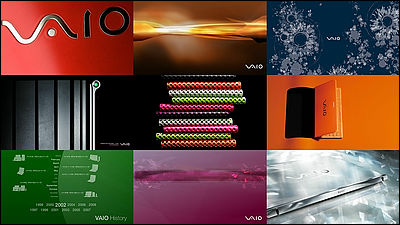 Kasai:
I certainly stick to the wallpaper. It is not "functional beauty", but as the essence + α we want, it is designed as wallpaper that matches this product. The appearance of the product and the wallpaper are all designed 1: 1. Even though the exterior design is cool, it is a waste if the inside design is not cool.

G:
Speaking of design, the darkened USB 3.0 terminal seems to be a custom part, but why did you make the terminal black in the first place?

Kasai:
I am from cool (lol) I thought that I had to do this in black. Long ago, at VAIO "Red editionThere was a product called "Ah-ha" when I saw it. Why, (USB 3.0 terminal is blue),. If you care about the exterior and wallpaper, you have to stick to it properly ne.

G:
To say commitment, "How about sticking to the" SD card slot sticking to the length of the card's jumping out and feeling of rock "?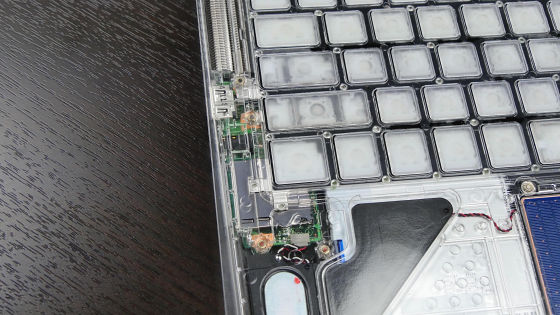 Kasai:
In other companies' products, there are models with SD cards protruding about 5 mm. But, when I carry it I will hit it and destroy it. That is impossible. I would like to retreat as much as possible. However, because it is a push / push, if it is too retracted, there is a possibility that it will not get caught next time. This connector is a connector of the SD card slot, but we moved the soldered part by about 0.3 mm each and tried making sure which one feels best. Of course, because flesh fleshing is different by people, trying from a woman's thin finger woman to a big hand man, I am looking for a place called "This is the best."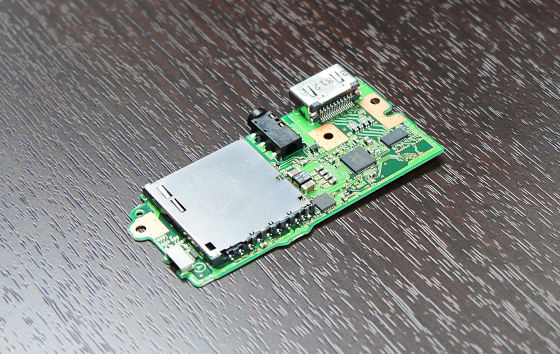 G:
Awesome commitment is transmitted everywhere, but how did Mr. Kasai work to design and design?

Kasai:
Originally, I thought that "I want people to be as happy as possible". It entered the company with the desire to make many people happy rather than a certain person. As long as I continued to work with that feeling, as a result, now that I got this kind of work, there was not any special turning point. I got here as I climbed the stairs. However, "thought" has not changed much.

After all, it is what we want to make people happy. For example, I have been watching Twitter related to products for the last 5 years. As soon as I woke up in the morning, before even going to bed. I guess you are watching Twitter for about 2 hours a day. Of course it is nice to see the customers are happy, but I'm seeing a "voice" that is causing inconvenience rather than that.

We also take product questionnaires, but the real intention is hard to see over there. There is essence in words that customers are murmuring more freely than "solutions" obtained from specific questions, so while looking at the voice, improve the strange place more like this while listening to the voice I understand that it should go and incorporate it in the product.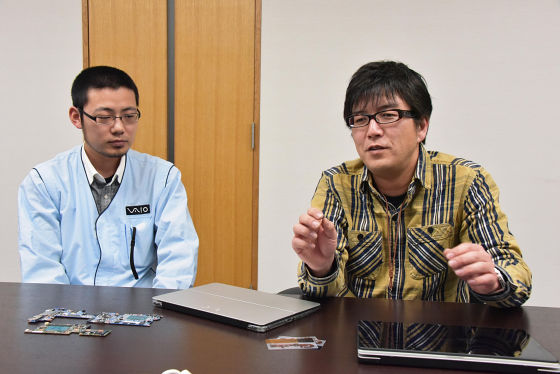 G:
Two hours?

Kasai:
It may not be finished in two hours (lol)

G:
Is it only for VAIO products? Do you also see other companies' products on Twitter?

Kasai:
I mast VAIO. I do not see other companies' products much. Rather than a specific product, I see what kind of things you would like to see in PC, tablet, smartphone, and much larger. After that, I am specifically looking at items that I have not yet been satisfied among the products I have been engaged in developing so far.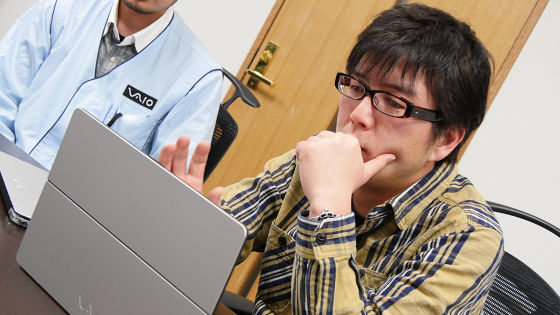 Kasai:
All the voices such as "Please put the US keyboard!" Have arrived at the VAIO development team, so it is appreciated if you can write it in Bang Bang.

G:
Are developers looking at Twitter everyone?

Kasai:
Perhaps, everyone seems to be watching. To juniors you say "look" (laugh)

G:
It is said that the remarks on Twitter etc. are transmitted more than we think.

Kasai:
That's right. I think that you can say more and more. Recently, a method of gathering and analyzing voices on the net like big data is being closed up, but the creator touches the user's "voice of voices" rather than it, and thinks oneself based on that I think that it is important.

G:
Thank you for your busy schedule today.