Sukiya raises beef bowl from 291 yen to 350 yen, meat and onion by 20%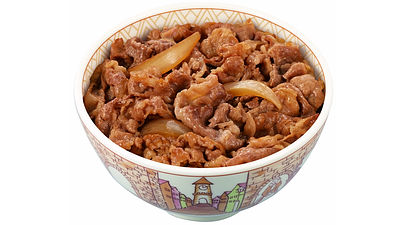 Beef bowl chain store "Sukiya" announced that it will revise beef bowl price from April 15 (Wed) with the concept of NEW VALUE.

Sukiya's "NEW VALUE" | Sukiya
http://www.sukiya.jp/news/2015/04/20150402.html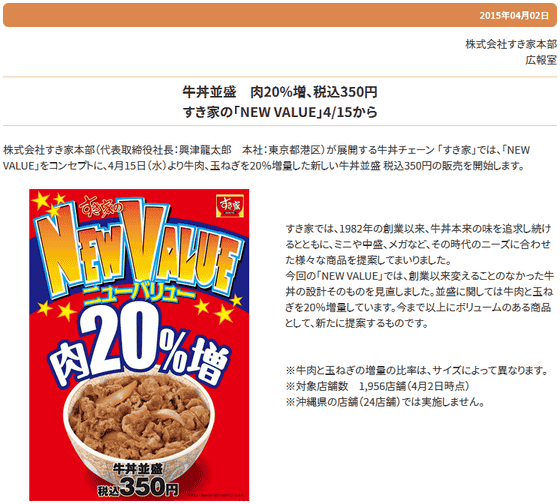 According to the Suki family headquarters corporation, this time "NEW VALUE" reviewed the design itself of beef bowl, which had never changed since the foundation in 1982. Simultaneously the price will be raised from 291 yen including tax to 350 yen including tax, meat and onion will be increased by 20%.

Other sizes are also incremented & price revised, but "the incremental ratio of beef and onion differs depending on the size". The new price other than parallelism is not yet announced at the time of article posting.

As a reference for the present time, Matsuya's Beef Mesh Nemeri is 290 yen, Premium Beef Misashi Amenori 380 yen, Yoshinoya's Beef Bowl Amenori 380 yen, Atama's Omori 480 yen.