I scanned bread in a moment and went to a baker's "bakery factory" where the checkout is over at the explosion speed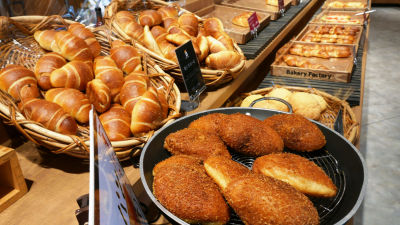 Duskin CorporationA baker who introduced the latest cash register system developed by "Bakery Factory"is. Unlike supermarkets that use product barcodes, in a bakery, store clerks learn the price of bread and drive in with accounting cash registers, but at bakery factory they scan the bought bunk together and instantly register To end the strike,Astounding wayIt is taken.

Bakery Factory Store Information
https://www.duskin.co.jp/service/bakery-factory/index.html

Bakery Factory Address of Ibaraki Masando Store is Osaka Prefecture Ibaraki City Masago 1 - chome 6.


The shop is in front of the bus stop called "Masan 1 chome".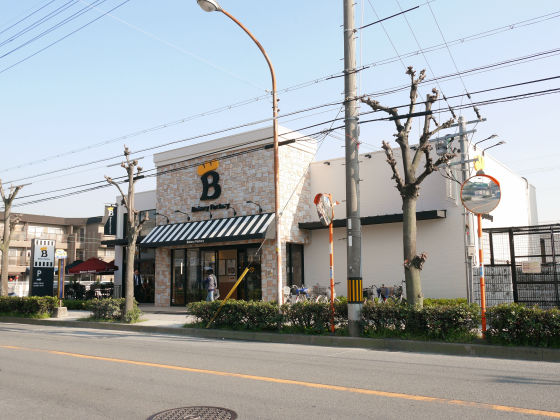 There is also an open terrace, so it will be comfortable to eat bought bread outside when weather is nice.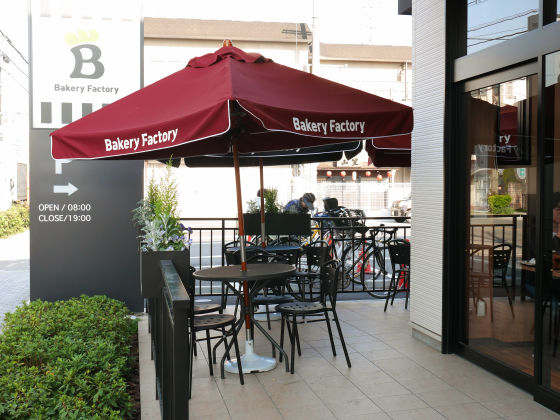 When I entered the shop, the inside of the shop was spacious.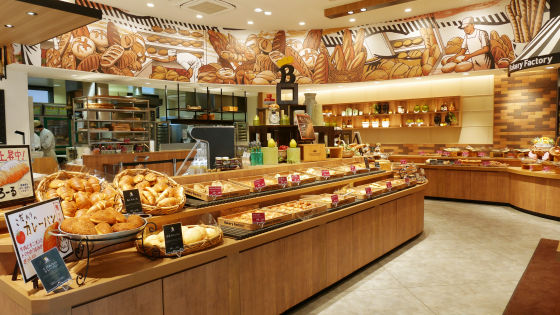 Freshly baked and fried bread is lined up ... ...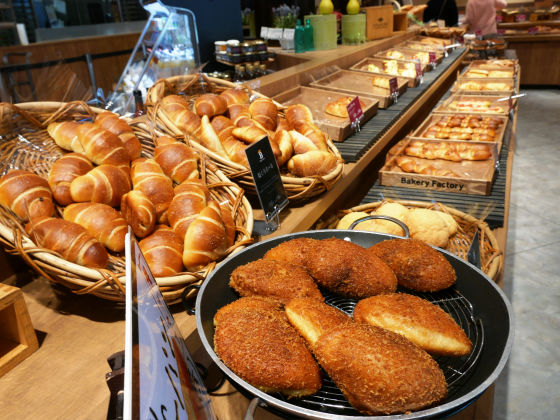 There were also jams and olive oil.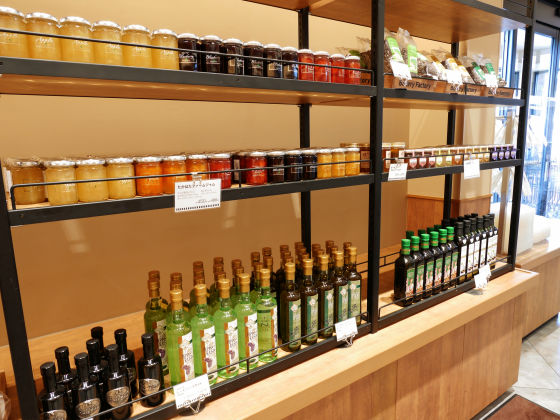 So I will choose bread while looking for delicious bread.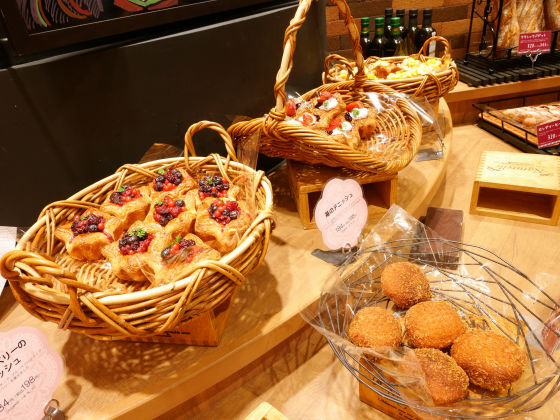 And this is the special characteristic that is the characteristic of this shop.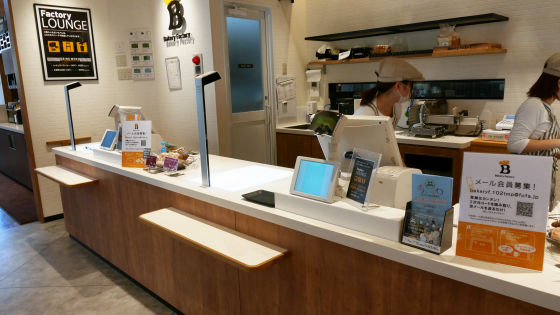 Sticky stuff that is not familiar to you is illuminating the checkout counter.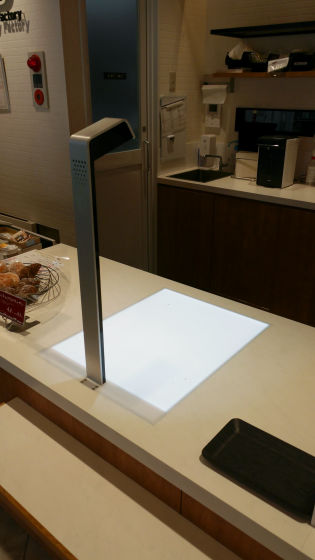 There was a tablet-like display under the liquid crystal displaying the price.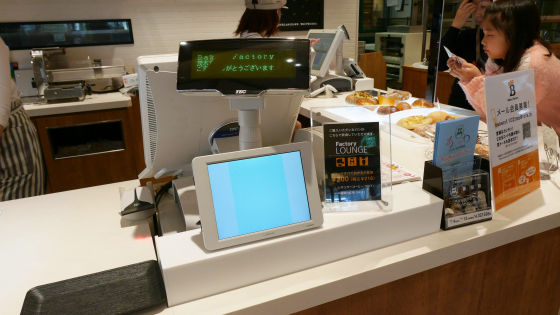 When handing the bread on the tray, the tray is placed in the square part illuminated by the stick-like device.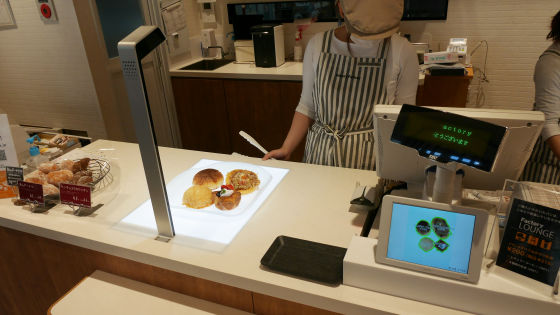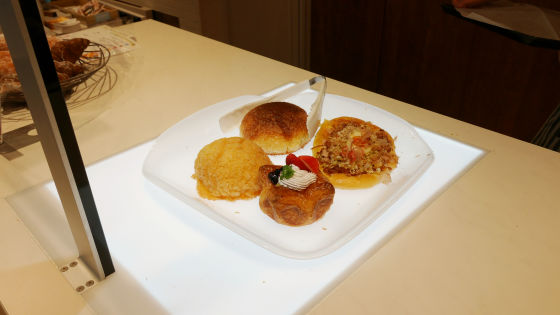 Then, bought pan was displayed on the display for a moment. This time I chose "Koneme Maple Melon" "Kogane Mello Pun" "Trolley Egg and Modern Baked Bread" "Strawberry Denish", but all the breads are recognized automatically, and in total "Total 4 The point "¥ 748" is displayed. I chose a similar bread called "Konba Maple Melon" "Kogane Mello Pen" but it was tightly distinguished.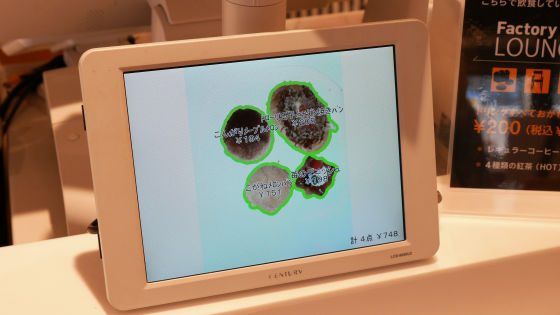 In addition, because it is said that coffee and tea will be all you can drink at 216 yen including tax, this is also ordered.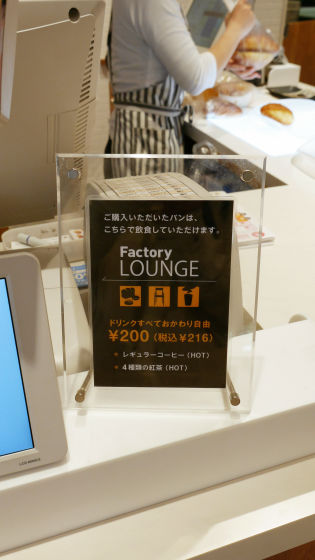 216 yen including tax was added. In terms of accounting at a bakery, it is common for clerks to recall the price of bread and cash cash one by one, and as a popular bakery, a cashier makes a ceremony and more customers Because we sometimes purchase a large amount of bread, accounting is often time consuming .... In this way, even if a large amount of bread is purchased, cash registering is completed instantly.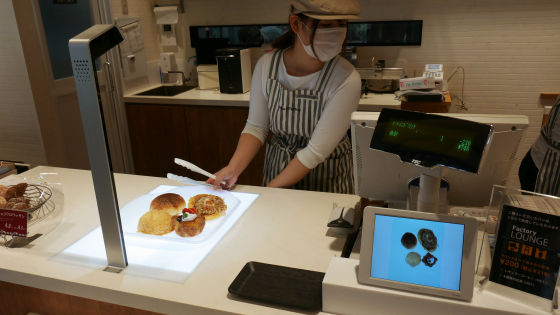 Bakery Factory Ibaraki Masando store has eat-in space, this time we selected eat-in, so bread will be transferred to a special tray.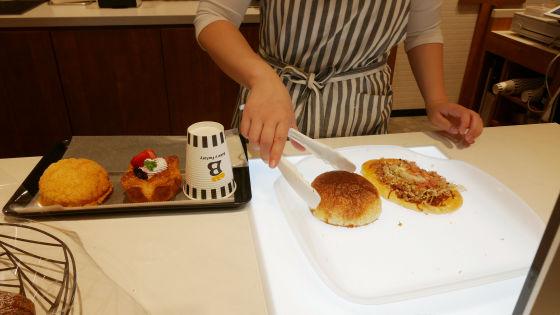 Eat-in space looks like this.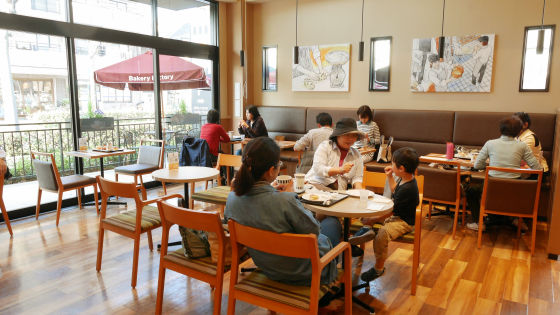 I'll sit down at the table at the window.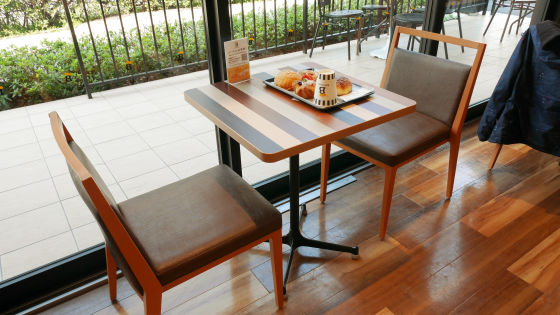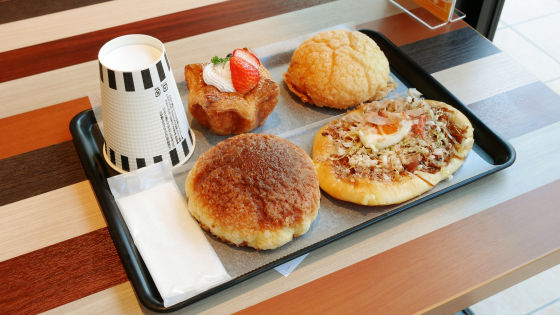 There was something like coffee and tea somewhere ... with a paper cup handed to with the tray, it was installed like this.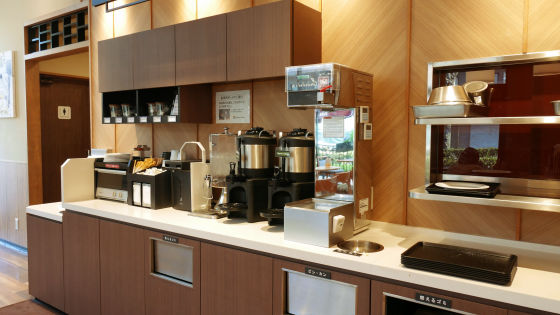 Two coffee servers.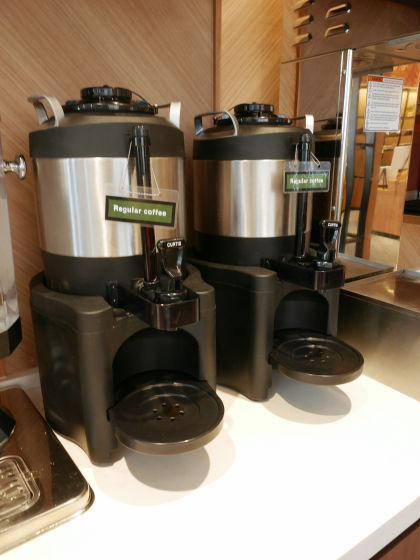 A machine that puts hot water for tea at the side of the coffee server.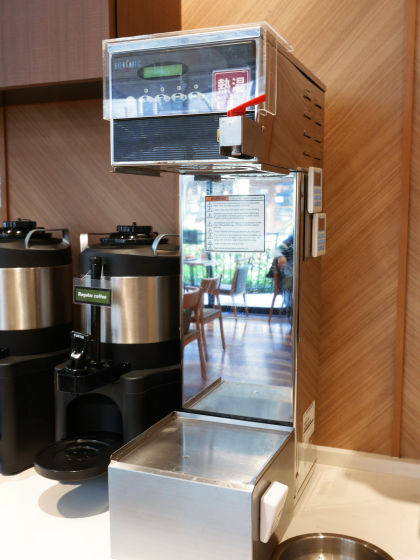 Black tea tea had "Darjeeling Blend" "Earl Gray" "Assam CTC" "English breakfast" was prepared.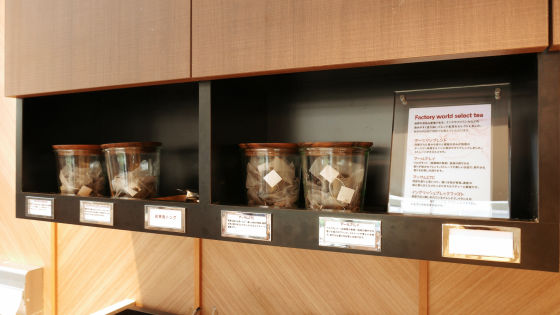 There is also an oven, so you can also warm bought bread.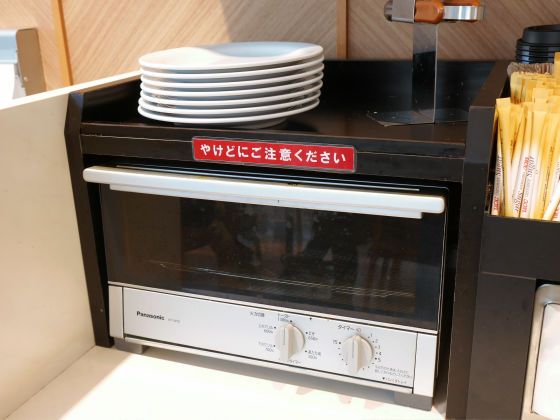 I chose coffee this time.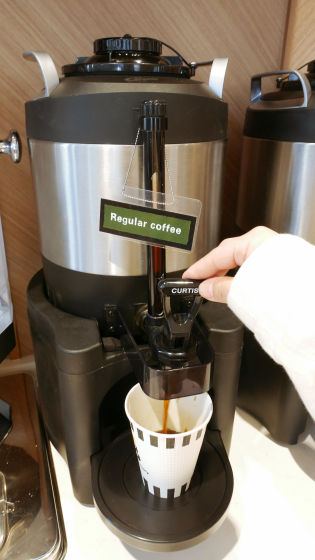 So, I tried bread, where I also got drinks. First of all, "Konba Maple Melon".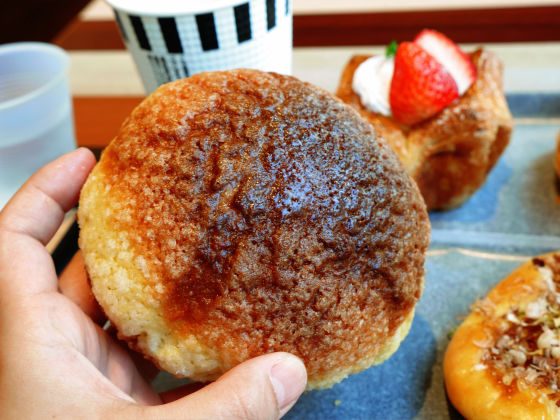 Crisp and fragrant surface, fluffy dough. It contained something that melted maple and butter, and it was bread for maple lovers, which was a combination of sweetness and aroma.



"Strawberry Denish" can enjoy crispy Danish fabric, fresh strawberry and smooth cream.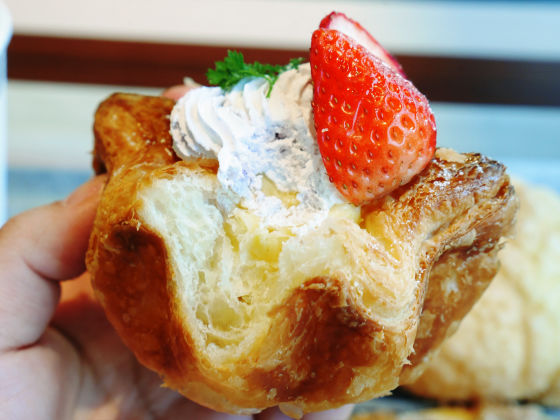 The cookie part of the surface is crispy anyway, and the texture of the sea cucumber is pleasant "Kogane Mellon Pang"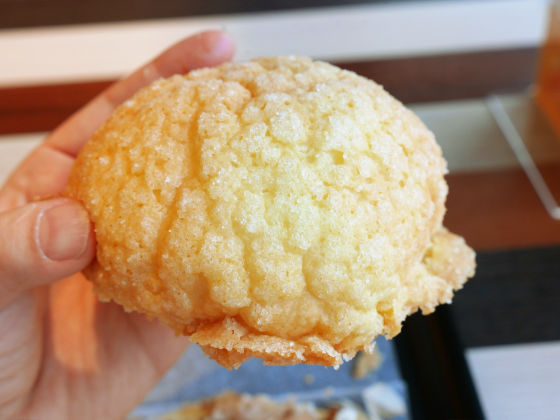 Melon peel skinBecause it sticks out of the bread, it does not stop for the skin lover of melonpan.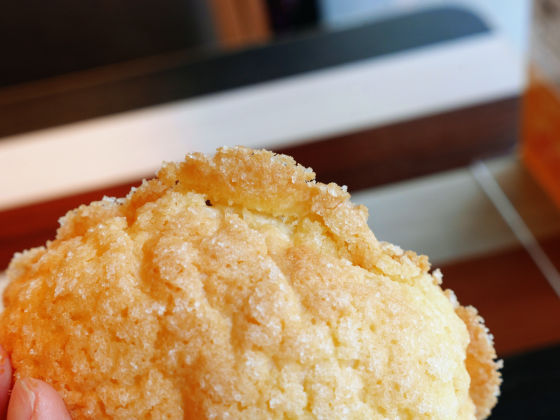 "Trolley Egg and Modern Baked Bread" ... ...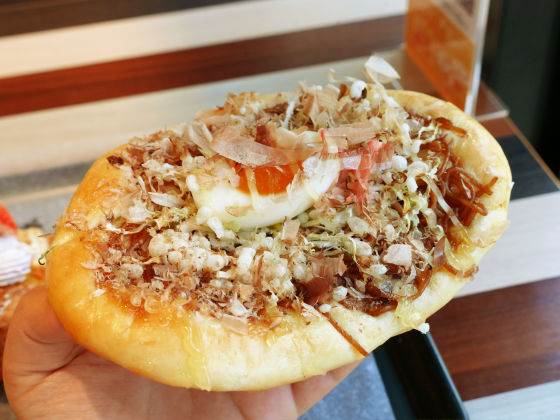 Small fried noodles are used, good tasty eggs, red ginger accents are also good. It is different finish from yakisoba bread.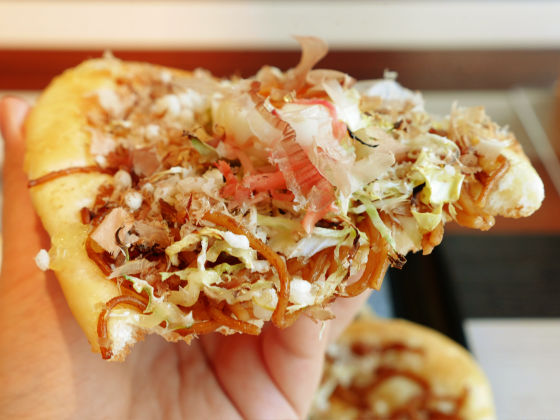 After finishing checkout at the explosion speed, I became a baker who can spend slowly while enjoying coffee and bread in a spacious eat-in space.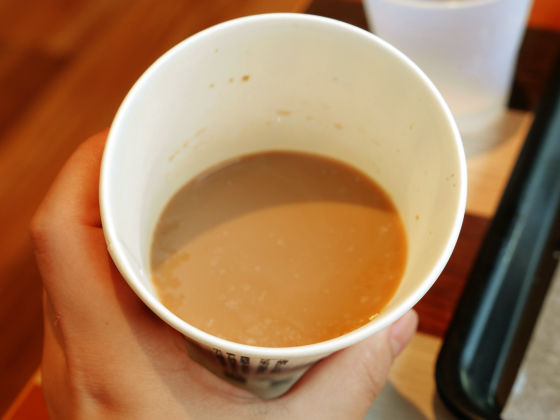 Bakery Factory Ibaraki Masashi Store is open from 8 o'clock to 19 o'clock. There were many people in the eat-in space of 32 seats even during the daytime on weekdays, customers were also well entered, but there were no crowds crowded. "We should rather introduce this accounting system at all shops ... ..." because we can finish accounting at the level of the bombs that I thought as .... So when you want to buy bread in a hurry, spend a limited break time When you want it is perfect.