Ichigo-making dessert went to the all-you-can-eat "Super Strawberry Fair"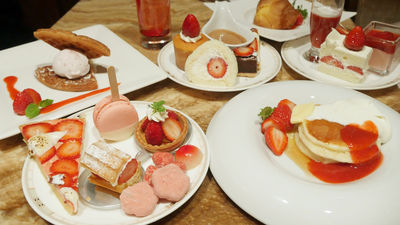 Located in front of Kyoto station "Kyoto Century Hotel"About 20 kinds of sweets and strawberry sweets and pancakes are all you can eat"Super Strawberry Fair"Is held. It is a sweet hand made by a leading pastry chef, who handles wedding cakes at Kyoto Century Hotel, and I've done strawberries as much as I wish.

【3/20 ~ 4/9】 Limited time only! Super Strawberry Fair | 【Official】 Kyoto Century Hotel
http://www.kyoto-centuryhotel.co.jp/restaurant/essex/32049.php

The address of Kyoto Century Hotel is "Kyoto Prefecture Kyoto City Shonogyo-ku Nyonocho 67", located 2 minutes from Kyoto Station.


Arrived at Kyoto Station.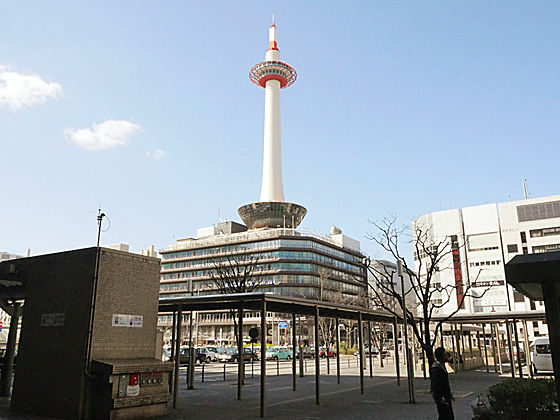 Kyoto Century is in the immediate place when walking to the east on the back of Kyoto station.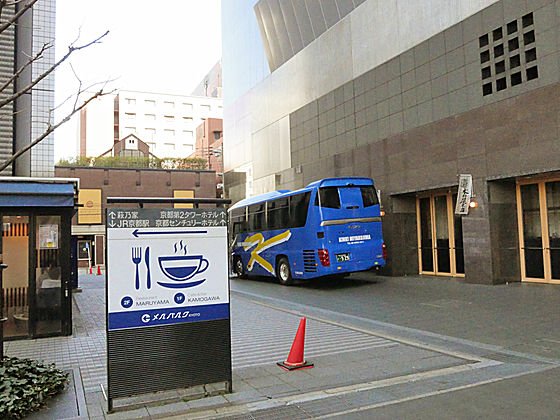 Arrived at Kyoto Century Hotel. Atmosphere that it is not a hotel just like a brown building.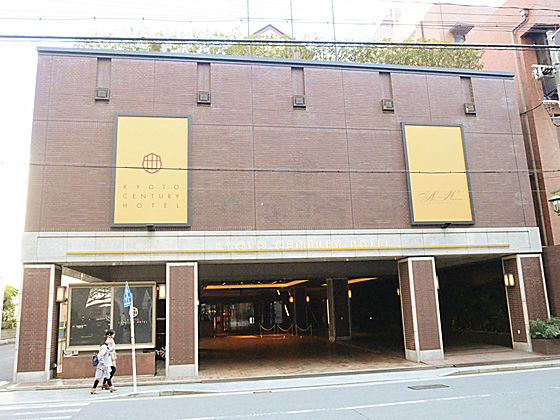 Immediately from the entrance to the inside.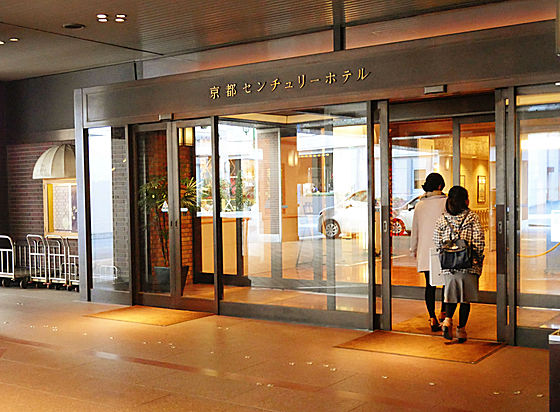 When walking to the left on the main lobby on the second floor ......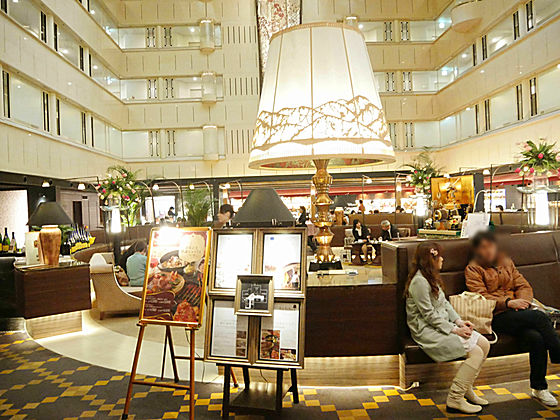 The Super Strawberry Fair is doing the hotel bar's "Essex".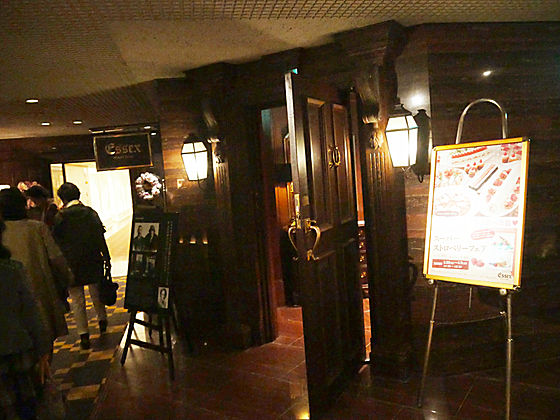 A signboard was also placed in front of the bar, and around 14:30 of the all-you-can-eat menu, many people gathered. First let's finish the reception and wait for the name to be called.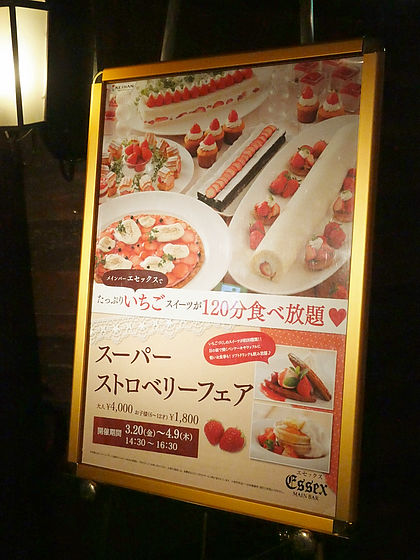 The name was called around the start time of 14:30 and it was inside the shop.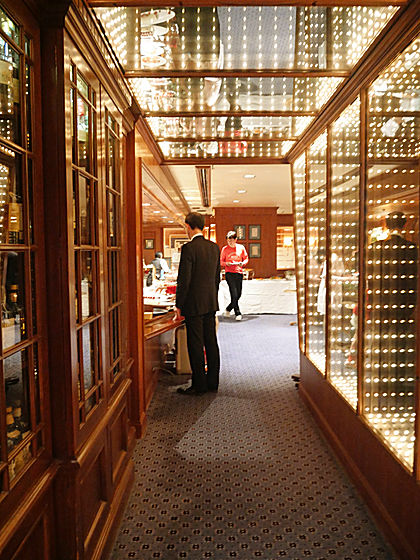 The inside of the shop is bright for the day business or for the bar. Desserts were lined up at the counter.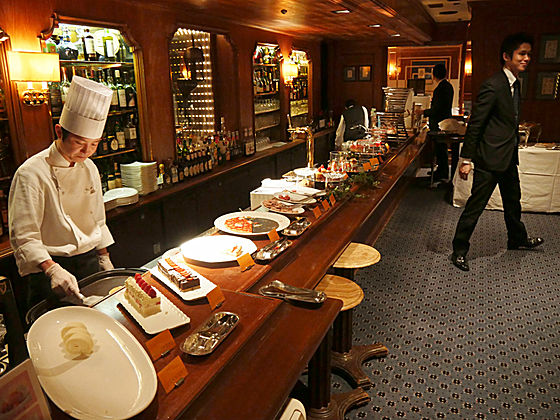 Strawberry pizza and sub-phrases with plenty of strawberries ......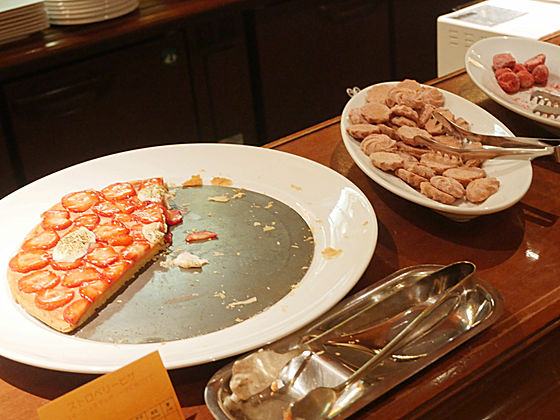 Desserts made with strawberry mousse and strawberry jelly strawberries are prepared.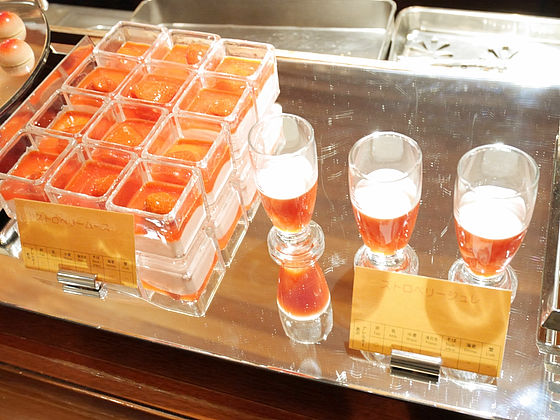 Not only desserts, but also snacks such as pilaf · rice croquette · sandwiches were prepared.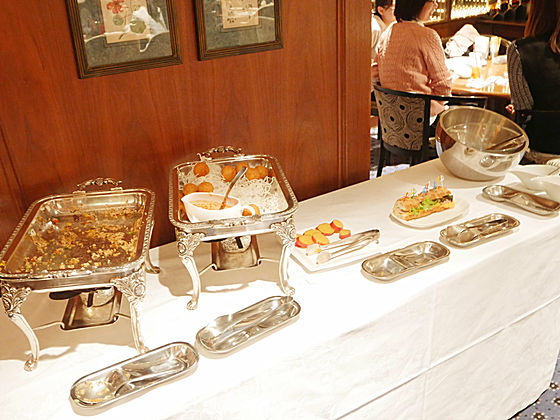 Women are mostly inside the shop, and all you can eat is using the table seats in the bar. Since the seats were over 80% occupied during weekdays, it may be better to reserve and go to the shop if possible.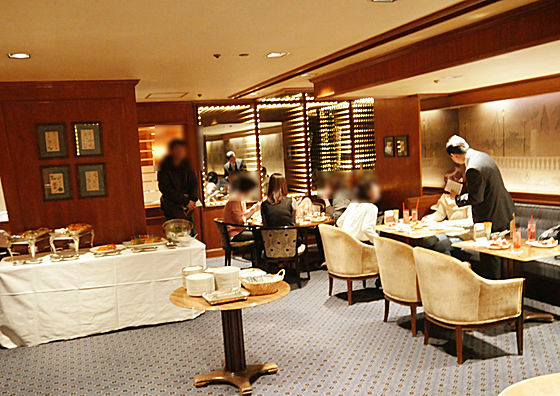 When sitting in a seat, some menus such as "Ichigo pancake", "Strawberry pop over", "Ichigo Ice caramel waffle" and drinks are ordered. First of all I ordered all ordered sweets.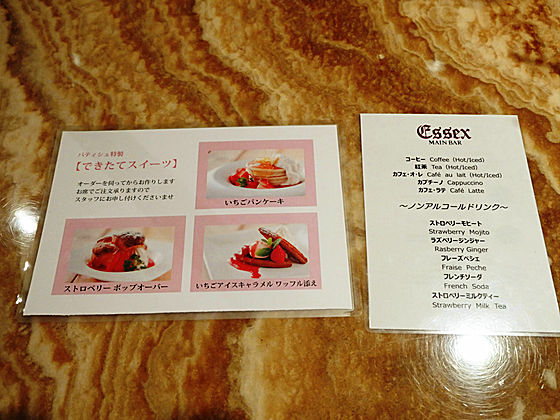 "French soda" arrived first as a first drink.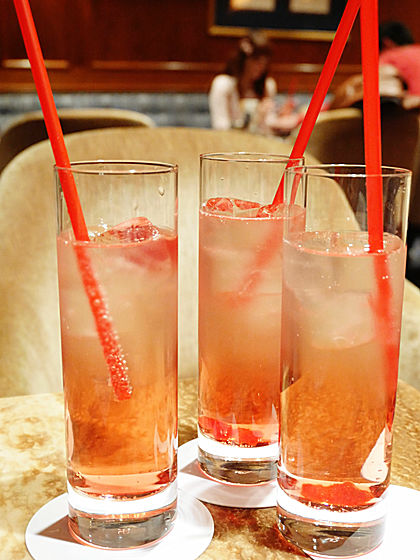 It contained strawberries and it was finished in a refreshing carbonated drink feels a slightly sour taste.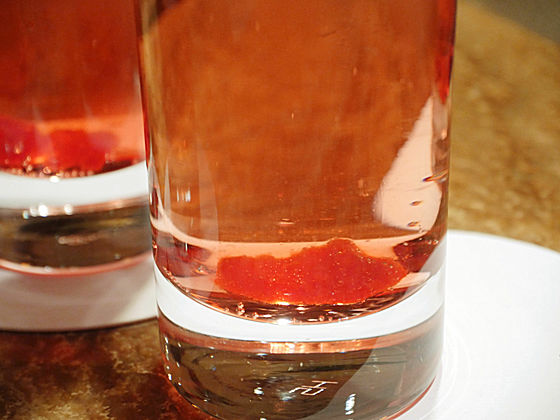 We also offer snacks besides dessert. First of all I decided to take snacks before I eat sweets.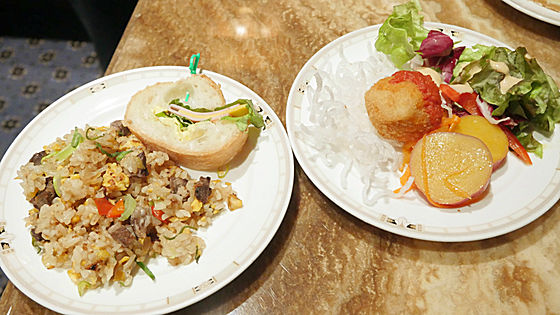 "Sandwiches" are flavored sauces of ham · cheddar · lettuce · mustard flavor in French bread, slightly pungent taste of adults.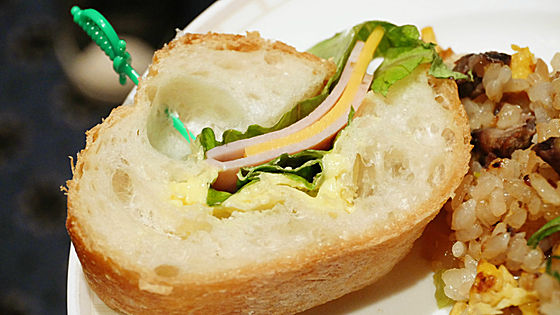 "Rice fried" with plenty of squeezes is a good accent of green peppers. On the website of the shop was written "Pilaf", but fried rice was placed on the day we went.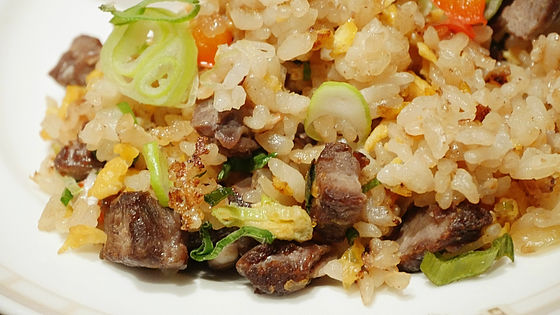 "Rice croquette" that you may find in Italian restaurants and the like, the surface is crispy, while the inside feel a good mouthfeel of rice. Tomato sauce is also well matched.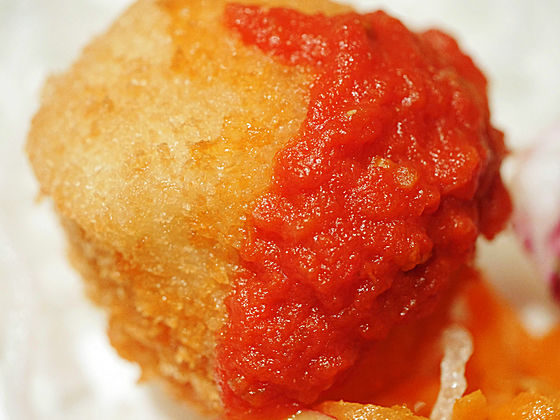 "Sweet potatoe" is sweetly boiled and slightly unusual seasoning which can slightly feel the acidity of citrus fruits.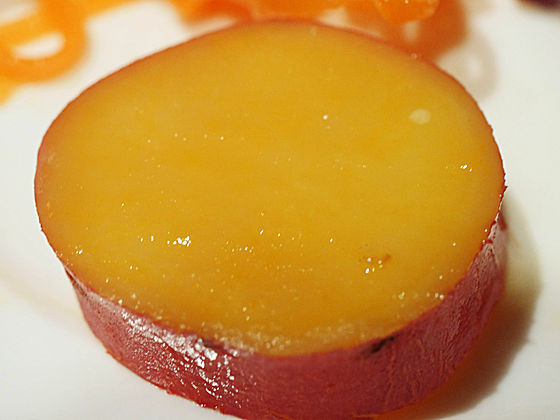 The orderly dessert arrived in about 10 minutes. It is like this when arranging buffet style sweets.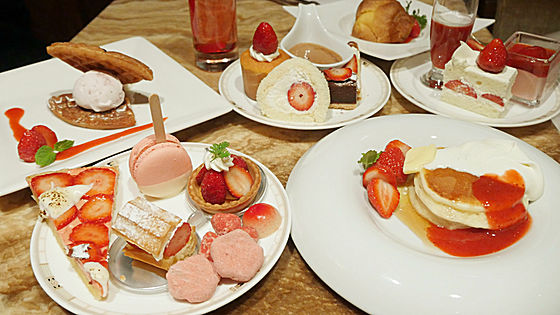 "Strawberry ice caramel waffles served", waffles are pretty on the plate beautifully.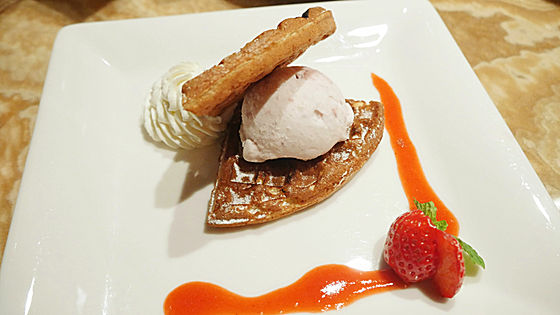 The waffle is thinly baked, so it's a pretty crisp texture. Strawberry ice creates a taste of strawberries firmly, it has a strong sweetness, so it feels good to eat it with waffles.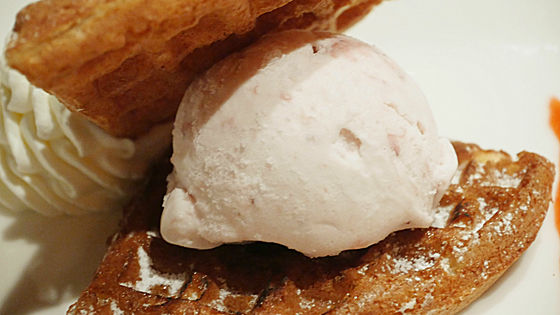 "Strawberry pop over" is a kind of American originating Danish, with a round shaped popover using plenty of eggs on the center and sandpit.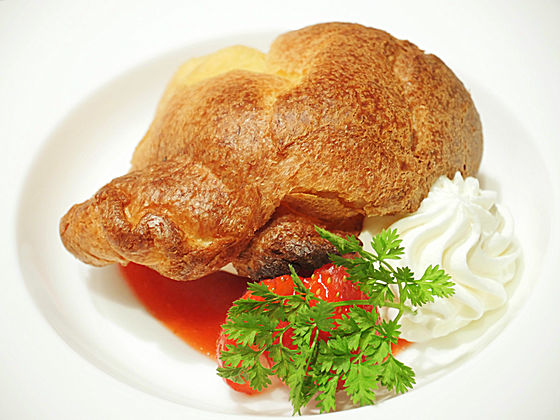 Custard and whipped cream are contained in it, it is pretty compatible with a pop over which it was slightly warm, crisp and crisp.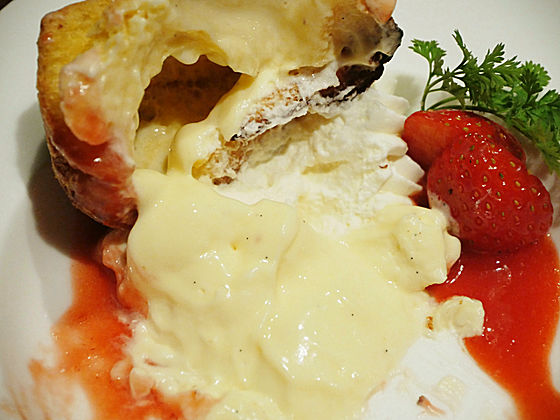 "Pancake" was also finished in a dusty texture rather than fluffy, well compatible with sour tasting strawberries, cream melting with heat.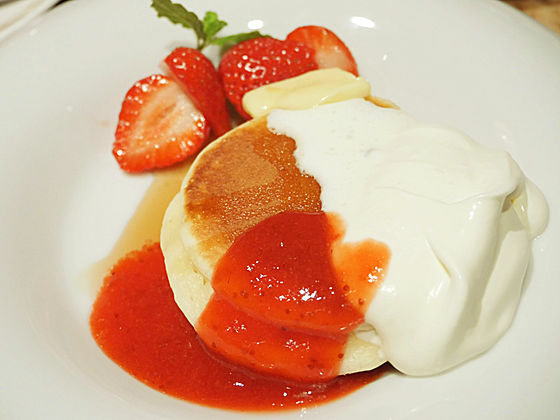 Continue to the buffet style menu.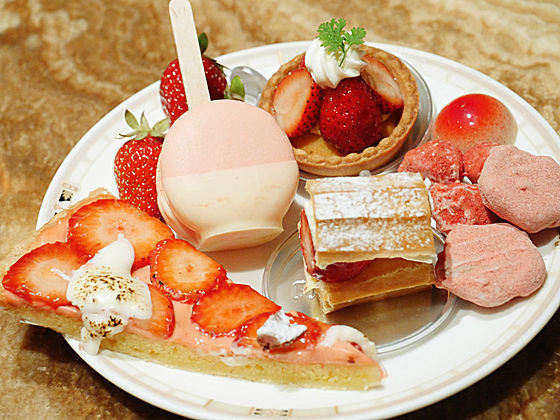 Slightly small "strawberries" can be eaten raw and the balance of acidity and sweetness is also good.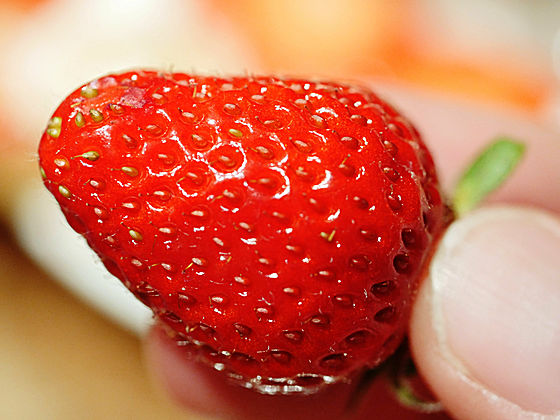 "Strawberry tart" has two strawberries and it fits well with crispy tart fabric and custard cream well.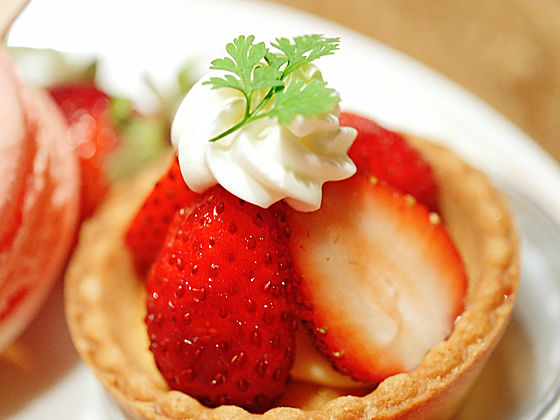 "Macaroon bar phrase" is more sweet than white chocolate rather than the taste of strawberries. Because it is macaroon texture is light.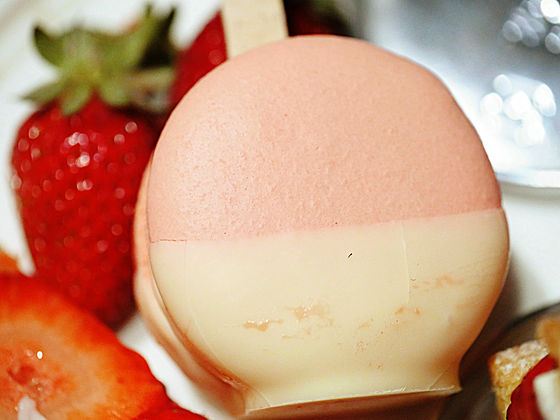 "Baton shoe phrase" using fabric like puff cream contains custard and whipped cream and taste similar to strawberry popover.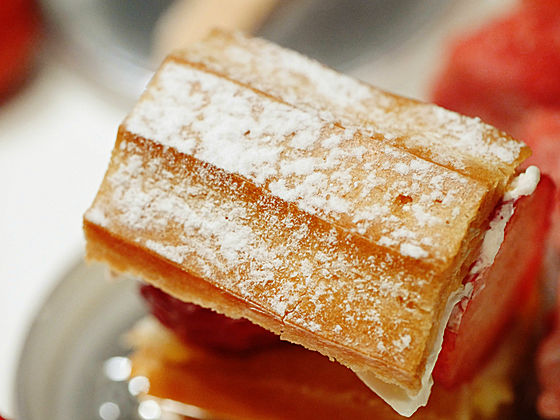 "Strawberry pizza" is a strawberry-flavored cream standing on top of the pie fabric, sweet and sweet, with raw sweet acidity neutralizing the intense sweetness. It seems better to prepare a drink that does not contain sugar such as coffee or tea when eating.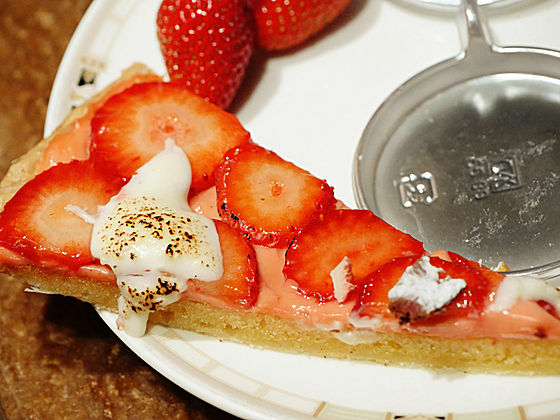 "Otakashi Botro" takes plenty of strawberry flavored powder, a crisp texture.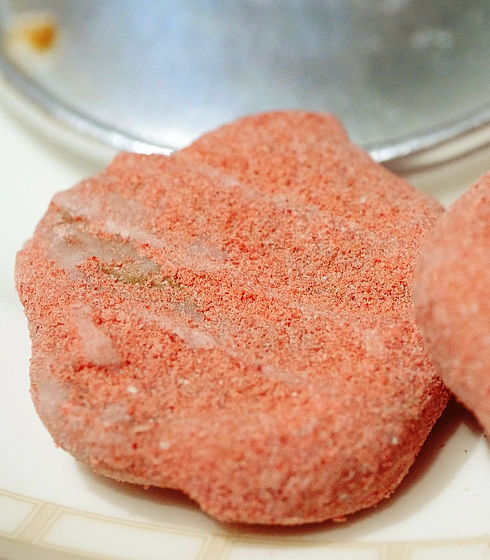 Coating Chocolate Using the Entire Dry Strawberry "Strawberry Truffle" makes you feel crispy texture, you can feel the acidity of strawberries firmly.



"Nail chocolat phrase" which was impossible to imagine taste until eating was a white chocolate with a strawberry flavor of jam. Because sweetness is also strong here, drinks are essential.



Rush into the second dish of the buffet's sweets. In general, there are many sweet sweets so it should be irresistible for sweet things, but when eating from one end it seems nostalgic with salty snacks.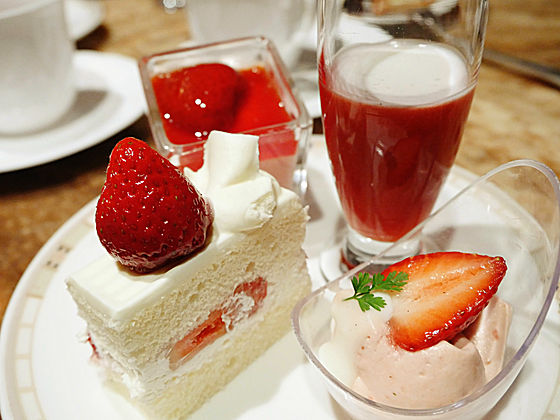 "Strawberry mousse" is finished in a soft mousse, a refreshing combination of cream and strawberries is good.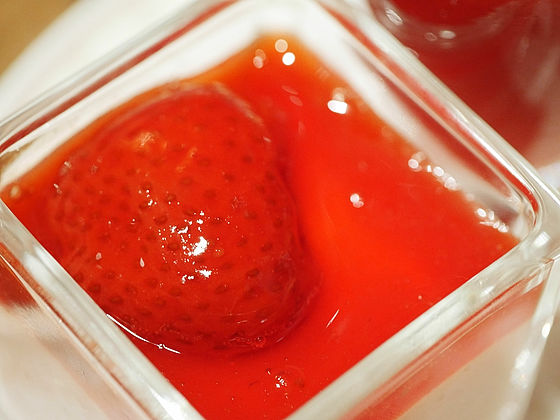 "Strawberry Jelé" is a sweet and sour jelly with plenty of strawberries.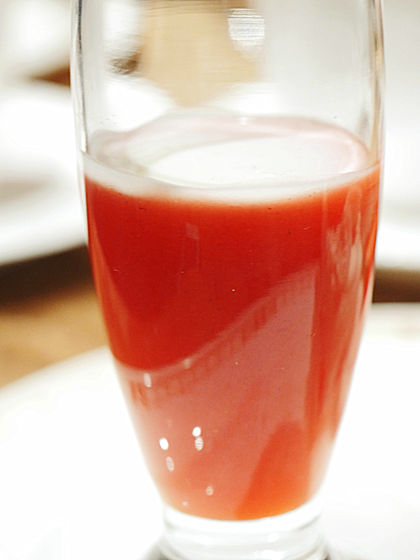 White Strawberry Short is a taste of the royal road where the cream and sponge are also soft and the acidity of strawberries matches.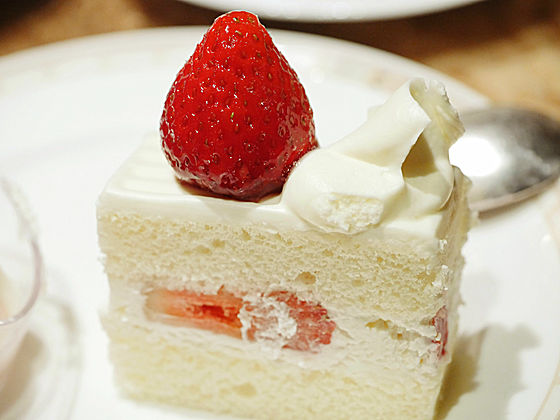 Italian confectionery using Ricotta cheese "Cassa", The taste of milk is strong, slightly the acidity of strawberry was felt.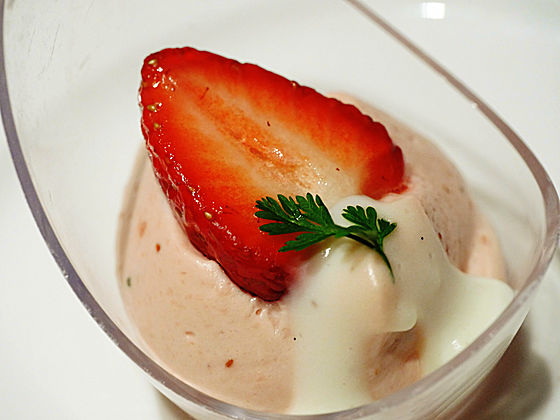 As each sweet is rather small, it is a pleasant place to eat as much as you want with all you can eat. As I have plenty of cream, be careful with stomach.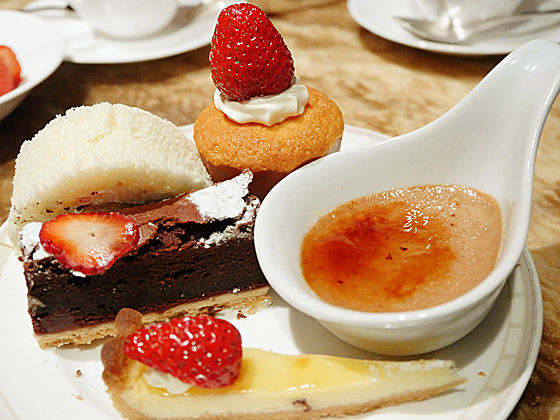 "White Strawberry Roll" contains not only cream but also white chocolate-like sauce, sweetness is intense. Sponge is a fluffy texture.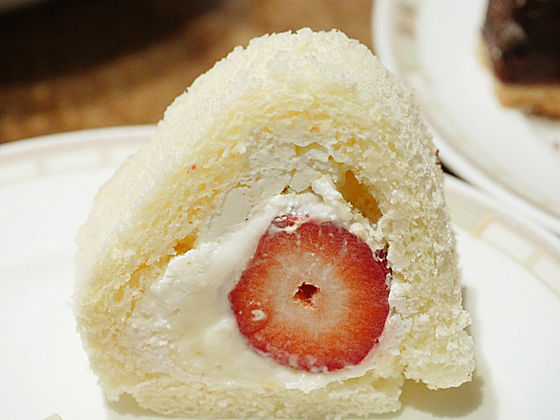 Ichigo's cupcakes are crispy in cakes' sweetness, fewer creams, and they can eat strawberries easily.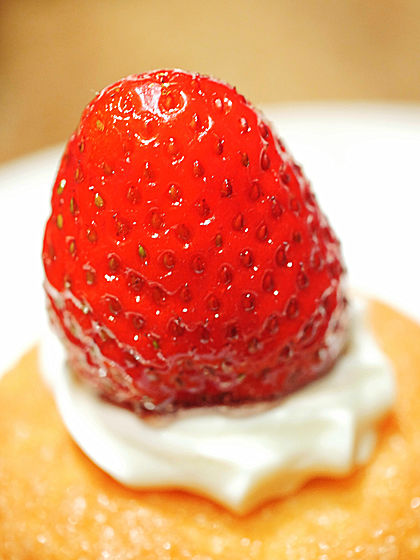 "Gateau chocolat phrase" with strawberry is a sweet sweet chocolate that is more strange than the taste of strawberries. It seems good to eat with coffee etc.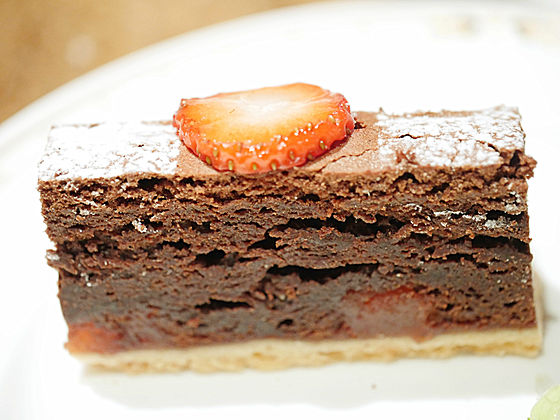 "Tart Ricotta Phrase" is a combination of rich rich cheese and strawberries is good.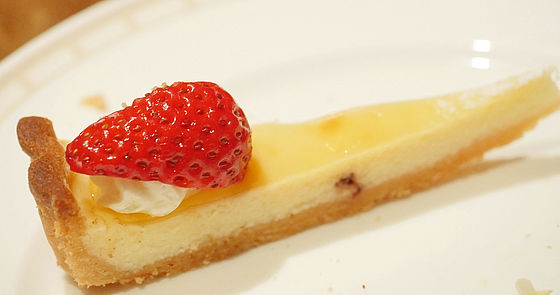 "Strawberry Brulee" is a brulee-shaped surface with a crispy texture, and it has a taste like a pudding that gives a little sense of strawberry taste. It seems that it will be a tough fight if all menu winners are people of small food.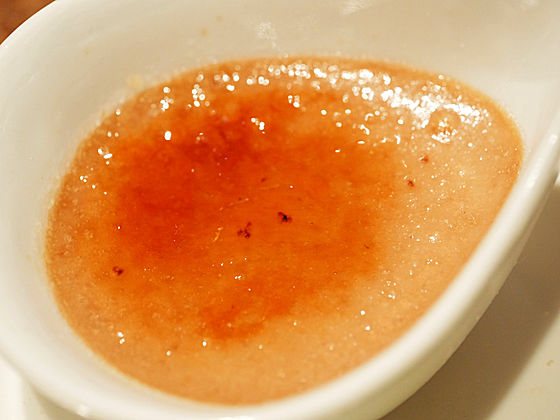 The Super Strawberry Fair is held from 14:30 to 16:30 every day until April 9 (Thursday) except March 22 (Sunday) and March 28 (Saturday), and adults charge 4000 yen including tax , Children (6 to 12 years old) tax included 1800 yen. Since it is in front of the station, it seems to be okay to enjoy all you can eat after cherry blossom sightseeing in Kyoto.