We crawled around the streets of Taiwan to get the world's first 4 GB memory suicide "ZenFone 2"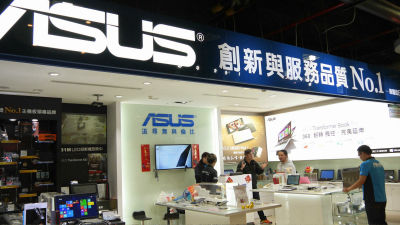 ASUS is sweeping the Japanese SIM free smartphone market due to high cost performance "ZenFone 5As a successor to the model, the display size was scaled up to 5.5 inches "ZenFone 2"Was released in Taiwan on March 9, 2015. However, ZenFone 2 which was released on March 9 only has a lower model of 2 GB memory. Although the display size is also called HD (1280 × 720) stopping, although it is named "ZenFone 2", gadgets from around the world "From this is not this" and "true" The appearance of ZenFone 2 was awaited.

And ASUS announced on March 11 that "the top model in Taiwan on March 23Officially announced that "ZE 551 ML equipped with 4 GB memory will be released". Moreover, the ZenFone 2 event "March 9th" was heldZenFone 2 thousand people experience Kenya Hua"The high-end model of the storage capacity of 64 GB which was not announced also became clear. So, knowing that ZenFone 2's hit will be released, I could not stand even though I could stay even though I could not stay in this way, so I went to Taiwan to buy true ZenFone 2.

Arrived at Taipei Taoyuan International Airport on the evening of March 22, 2015 the day before the release date of ZenFone 2 new model. The arch shaped ceiling is distinctive.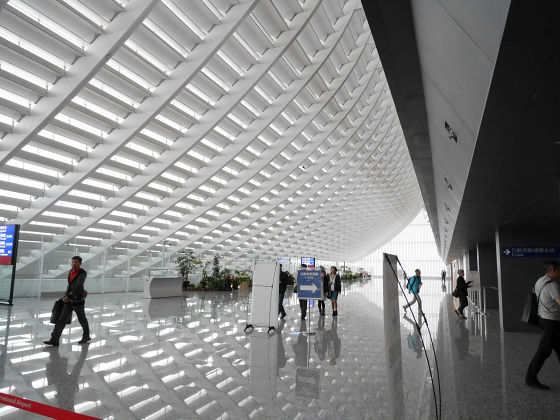 The first thing to do after completing immigration procedures ... ...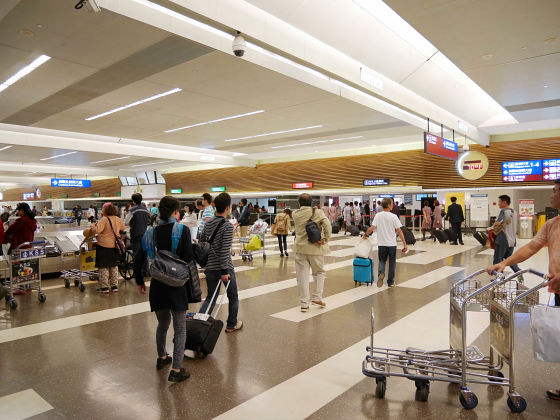 Looking for a queue at the end of the airport lobby.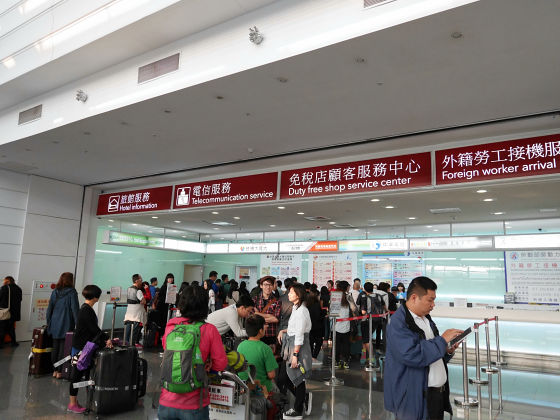 At the mobile communication company counter at Taiwan Taoyuan International AirportTaiwan Dragon University(Taiwan Mobile)·Furuu Telegraph(Far EasTone)·Chunghwa Telecom(Chunghwa Telecom)Three companies sell pre-paid SIM for travelers.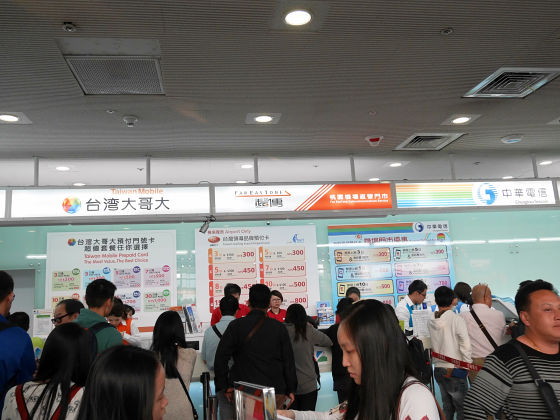 Last year, when I came to Taiwan, I made a prepaid SIM card at Taiwan Daegu University, this time I will also purchase a prepaid SIM. In addition, when going to the rural area, China Telecom which is comparatively wide area is recommended. In Taipei City, there are no big differences in ease of connection and communication speed with the three companies, so it is ok if you arrange them in the row you are in.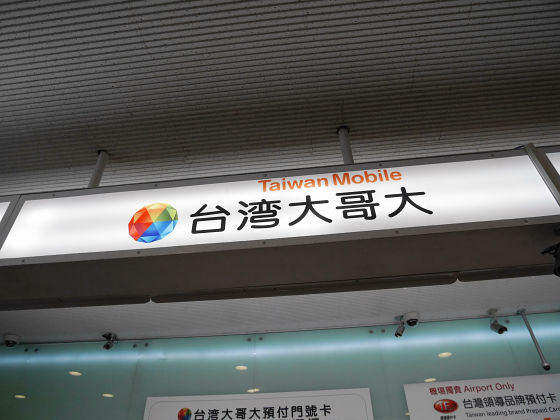 All SIM cards that can be purchased here are prepaid SIM for 3G. The plan is almost the same for all three companies, with NT $ 300 (cheapest 3 day unlimited plan) (NT). 300NT (about 1200 yen) for 3 days, 300NT (about 1200 yen) for 5 days, 300NT (about 1200 yen) for 5 days unlimited use plan, all-you-can-use for 7 days (150 NT free call Including 500 NT (about 2000 yen) etc. Because it is cheap enough that the overseas packet all-you-can plan of major Japanese telecom carriers is stupid enough, when traveling in Taiwan it is recommended to contract prepaid SIM card.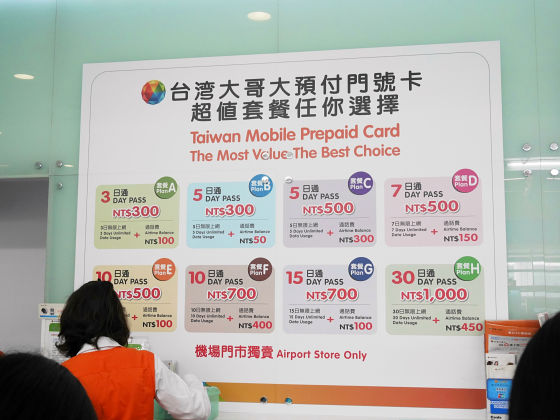 Show your passport and apply with documents. Fill in only the place to write the name in Roman letters and the place to sign with Kanji. Please note that a new contract is required because the SIM card contracted last year has been over 6 months old. If you want to take over the same phone number as last time, you had to extend the contract within 6 months.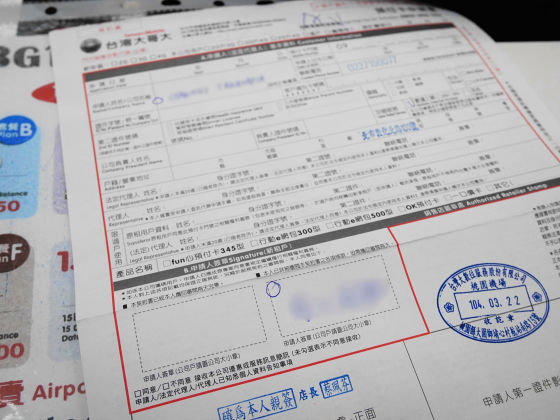 After getting prepaid SIM, we will move to Taipei Station by express bus. In the basementKokuminkanIf you buy a ticket at the counter, it is ok.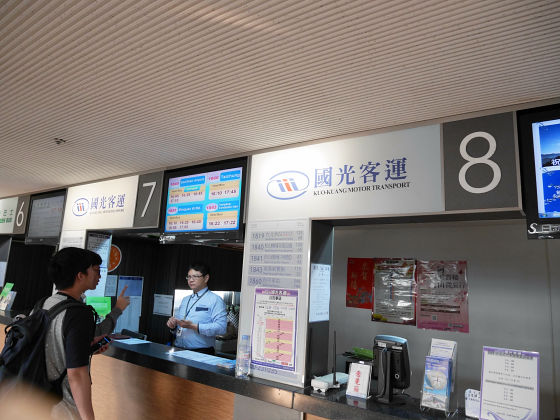 It is 120 NT (about 480 yen) to Taipei Station. It was cut by 5 NT (about 20 yen) than last year.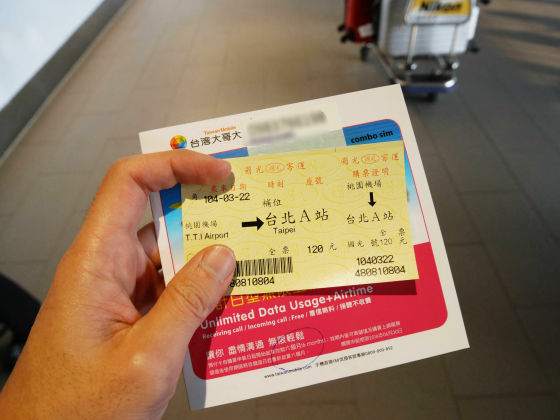 The route number between Taoyuan International Airport and Taipei Station is "1819". This is also the same on return.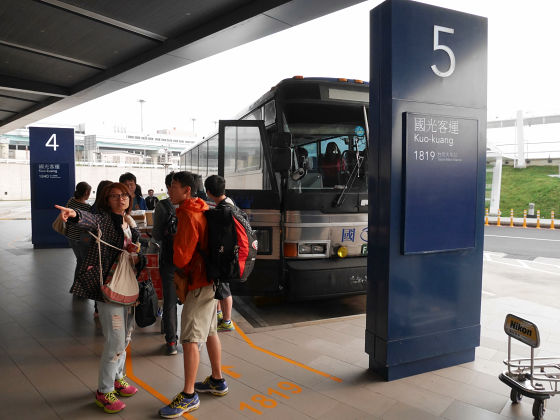 Arrived at Taipei Station in about 50 minutes.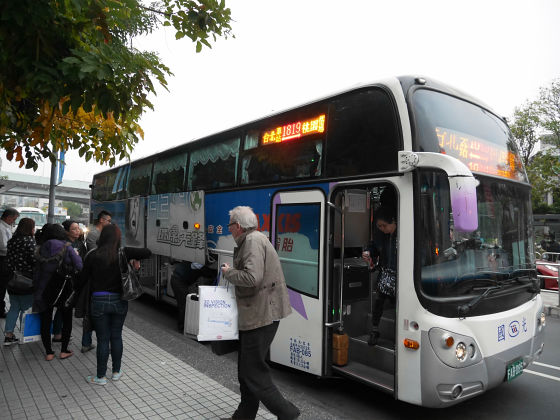 This big building is Taipei station building. Before the east side square of Taipei Station is the highway bus stop on the outgoing route.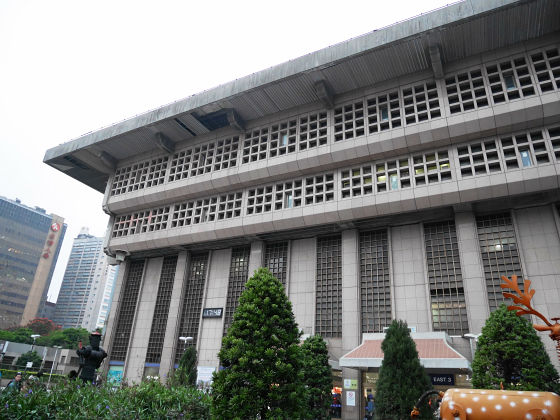 First, last year, I purchased ZenFone 5 "NOVA Capital Hall(NOVA)We will aim for.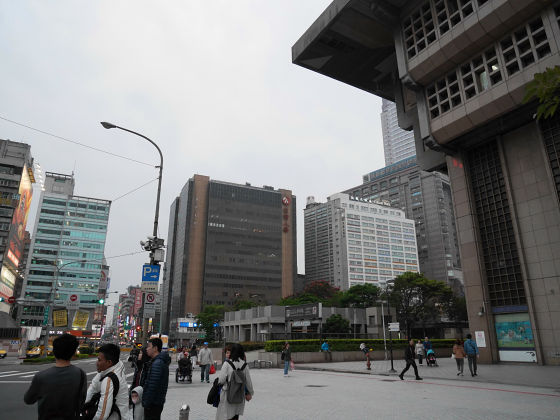 In addition, we can confirm the situation when purchasing ZenFone 5 in Taiwan in July 2014 in the following article.

I tried actually how to get SIM fleece maho in Taiwan at a discount price such as iPhone / Zenfone / Small rice - GIGAZINE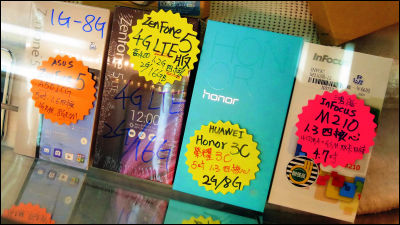 Since the tall building that is visible across the square is Shinko Mitsukoshi Taipei Station front shop building, it seems easy to understand as you aim to this building.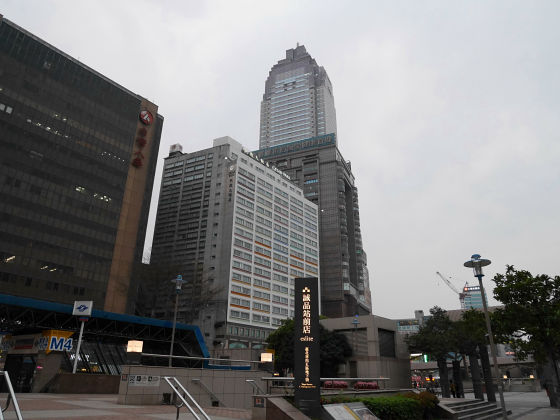 I arrived at the building of NOVA where the signboards are lined up on the wall.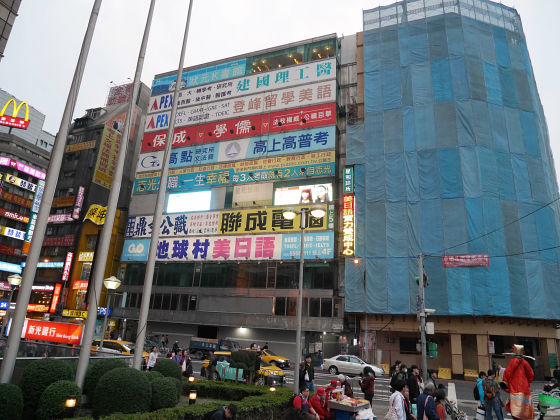 However, something strange is strange ... ....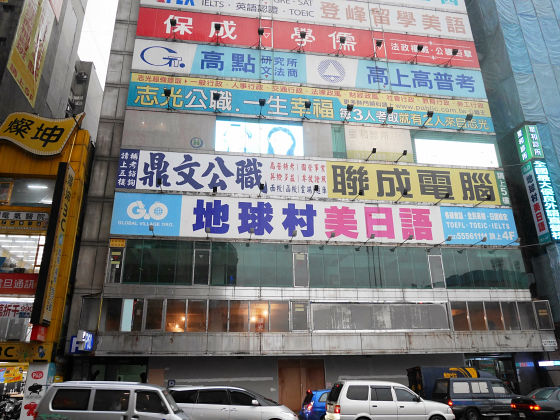 How under construction.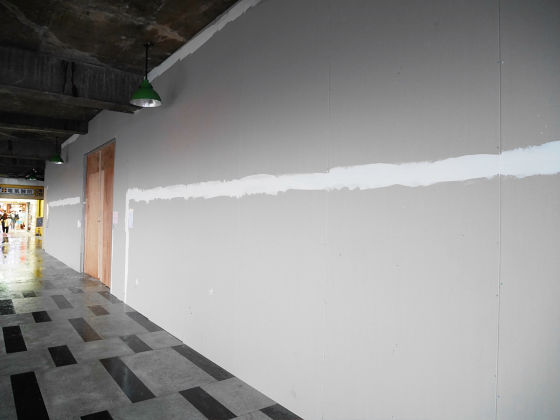 Apparently, it seems that NOVA 's Taipei station front shop closed due to rebuilding construction.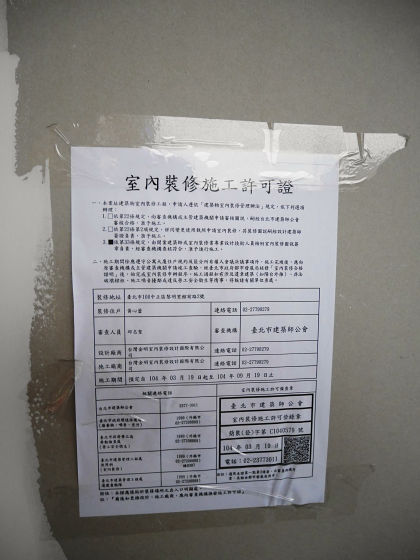 Since there is no choice, when going to "Wutu Akiba Mall" also visited last year, the name of the building is "Hakua Kentetsu Hijiri"Has changed to.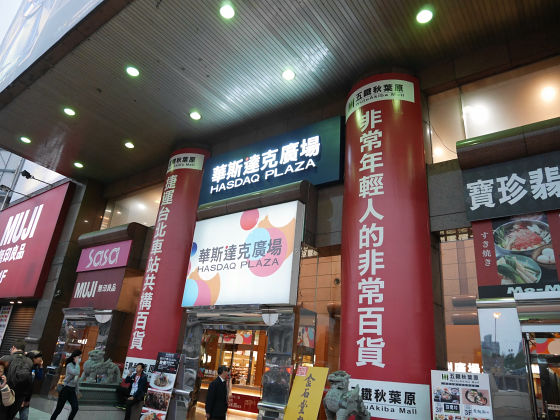 The inside is a jewelry shop or ...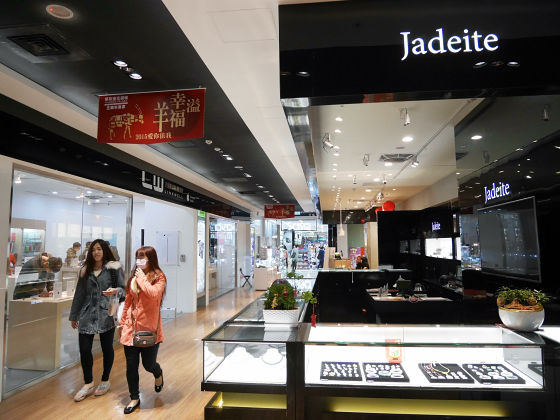 To the cosmetics department. There was no shop dealing with Apple products, the whole building had turned into a fashion floor.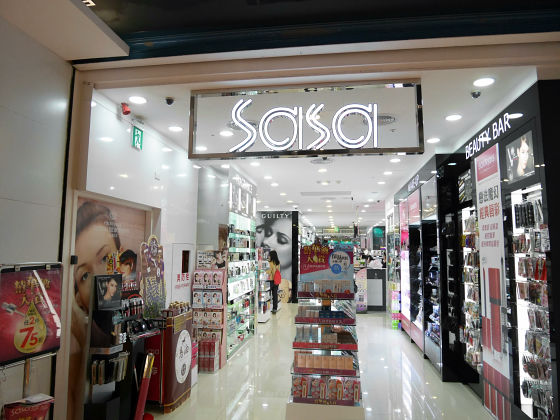 In addition, the character of "Nagasaki Akihabara" nostalgic near the entrance of the building. Because NOVA · Gotetsu Akihabara disappeared, it seems that obtaining smartphone at Taipei Station became very difficult.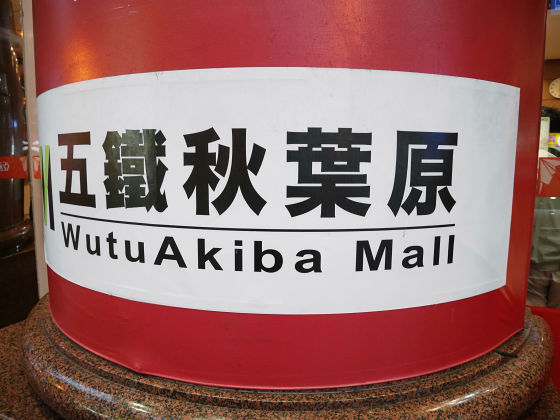 Next, we aim to become the Ximen station next to Taipei Station on the subway (MRT) board south line, aiming at the so-called "smash building" lion forest building.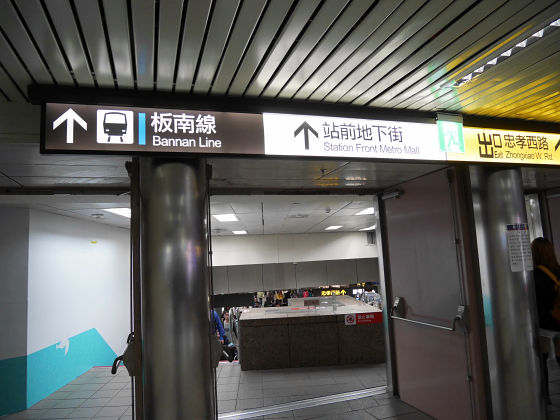 The MRT fare table of Taipei Station is like this. It is Taipei Station which is a key point to all the east, west, north and south in Taipei city, so if you download this picture, it may be useful something.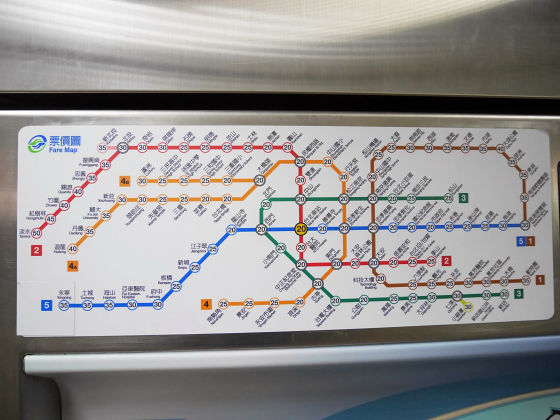 MRT can ride with a coin-shaped ticket built into an IC chip called a token, but it is troublesome to purchase a token every time you board.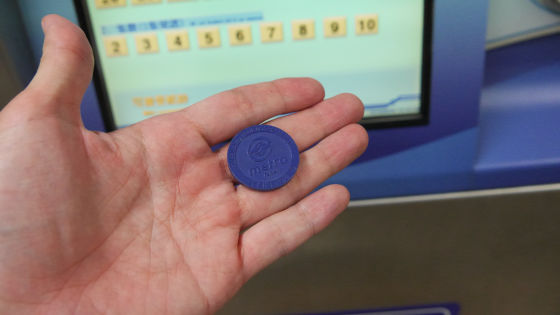 In such a case, a very convenient one is a prepaid IC card called "Yuuuke (Yu Yu Card)". Located near MRT station and stationYu Yukha Co., Ltd.You can purchase at the shop.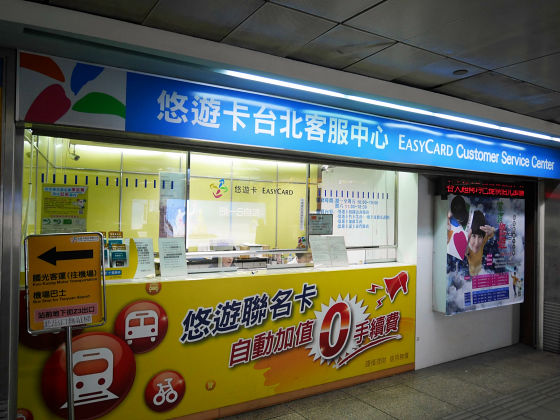 The price of Yuuko card is 500 NT (about 2000 yen), 400NT of which can be used. 100 NT for deposits can be refunded by returning used cards and the card itself is valid for 2 years, so if you plan to come to Taiwan, you can keep it. Yuu cards can be used not only in MRT but also in convenience stores and cafés, and buses that exert their power in particular are buses. Even if you can not speak the language, you can accurately pay the fare to the destination, so it is intensely useful.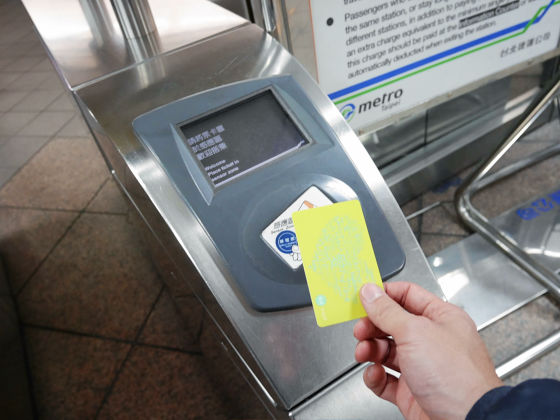 Yuu cards can be charged on a charge-only machine. Put the card in place ... ...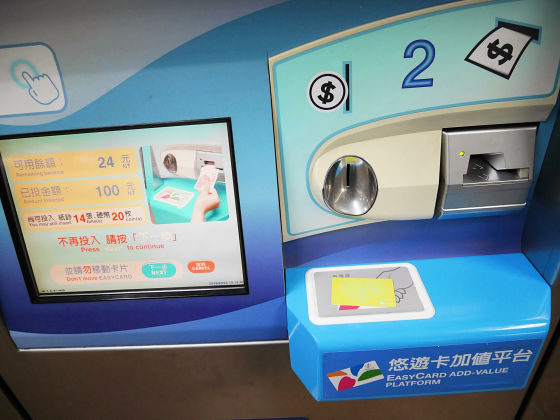 If you put cash in, OK. With the addition of 100 NT, the remaining amount reached 124 NT.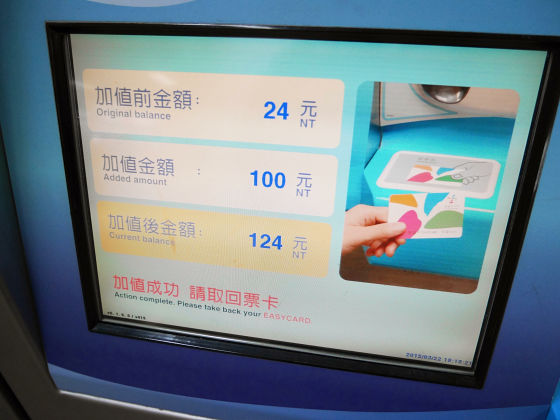 Go to Ximen station on the south line of MRT board.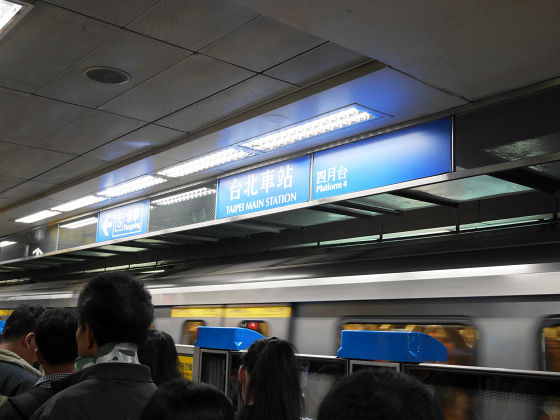 When going up to the ground at exit 6 ......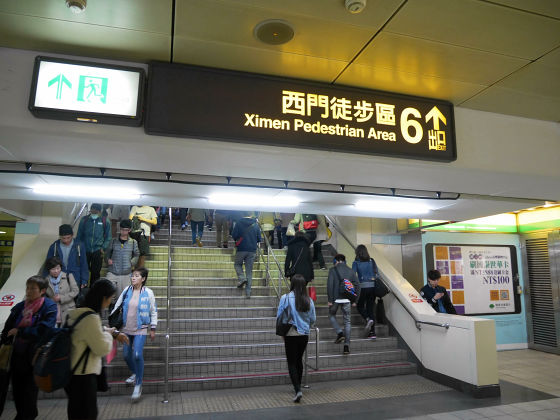 Arrived in Ximen town called "Shibuya · Harajuku in Taiwan".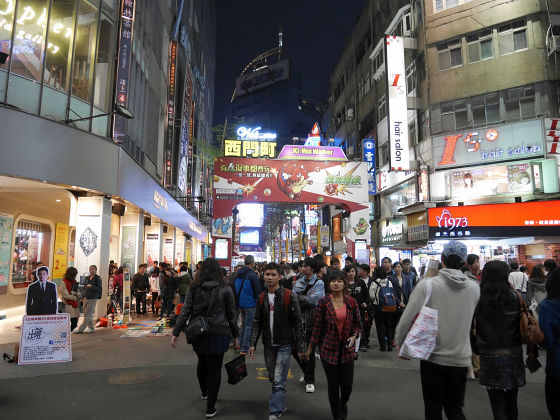 It is a lion forest building crowded with a group of smart phone shops that is the largest in Taipei, a yellow building in the distance of about 7 minutes northwest from Ximen station.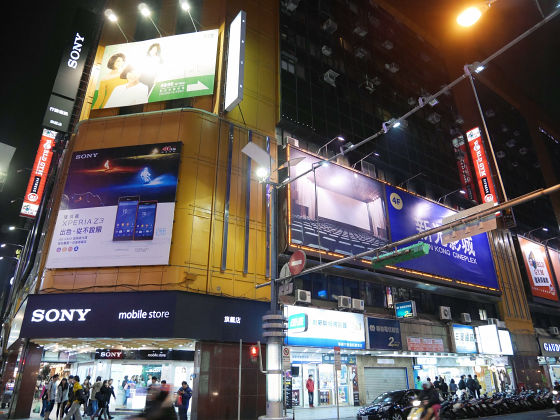 When entering, chaotic state full of small shops is still the same. ZenFone 2 is only 5 inch modelZE 500 CLThere are only two shops selling. Besides, the price is 6800 NT (about 27,000 yen) against the fixed price 4990 NT (about 20,000 yen). Apparently, ZenFone 2 seems that all models are in short supply.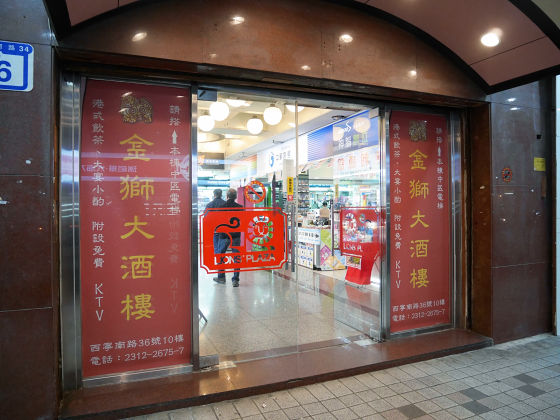 Overnight dawn 4 GB memory model ZenFone 2 (ZE 551 ML) The rain pouring off the morning on March 23 of the release date.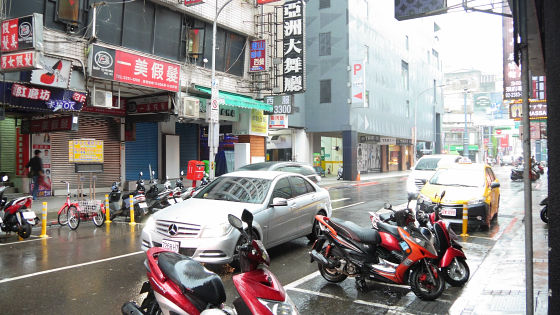 Nishinomachi at 9 o'clock local time is also rainy, there is no one.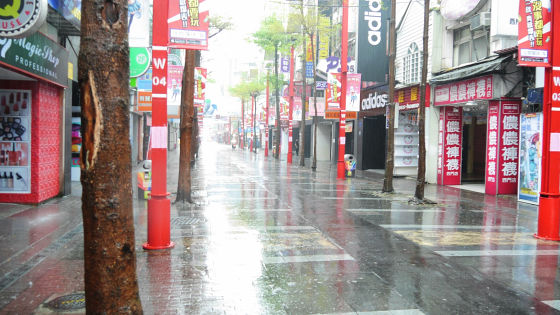 Considering the resale situation of the lion forest building of the previous day, it is judged to be prudent to go to a regular shop to get ZE 551 ML at a fixed price. So, in order to visit the ASUS store of Pacific SOGO (Chadakrakkan), we moved to Chungcheong reconstruction station of MRT board south line.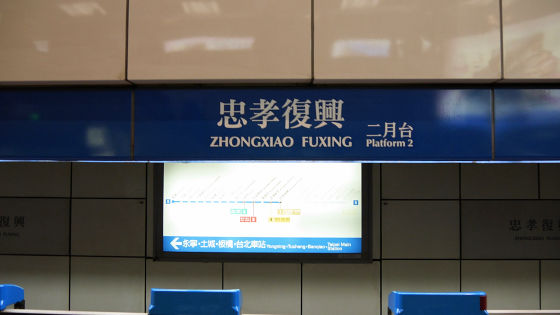 From Exit 4 go to the ground.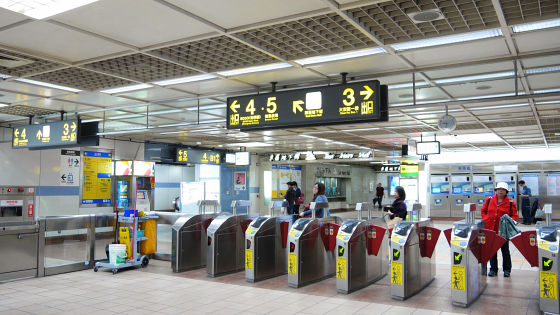 Arrival time is 9:20. SOGO is opening at 11 o'clock.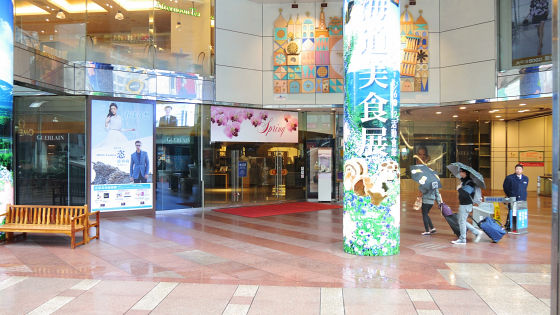 When I went to the entrance again 15 minutes before opening, the last confirmation work before the opening was done inside the store.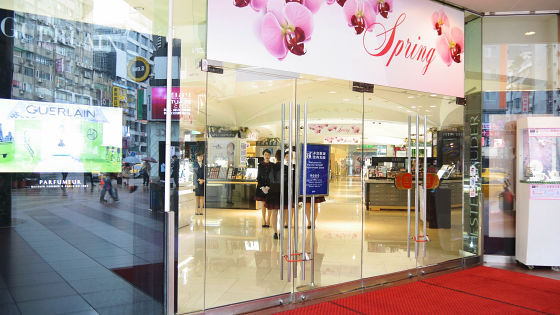 People waiting at the bench near the entrance of the store in the rain. Because it is a department store, there are many women.



It is almost open.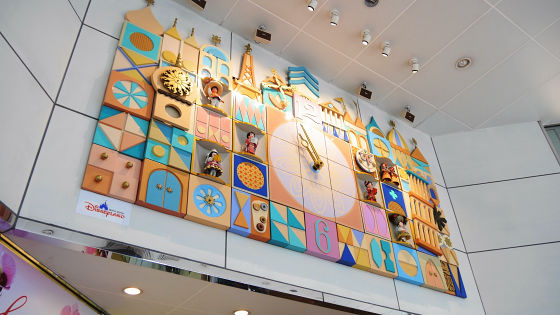 A door opens just at 11 o'clock and enters the store. As soon as I got off the 8th escalator I got an ASUS store.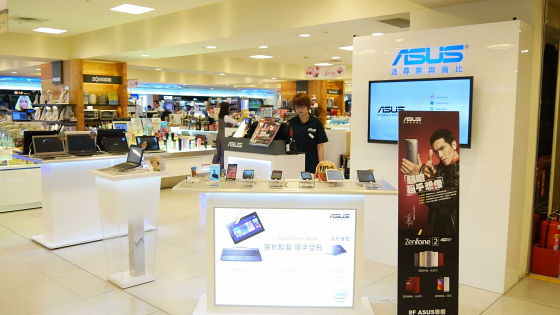 At the entrance is a signboard of ZenFone 2.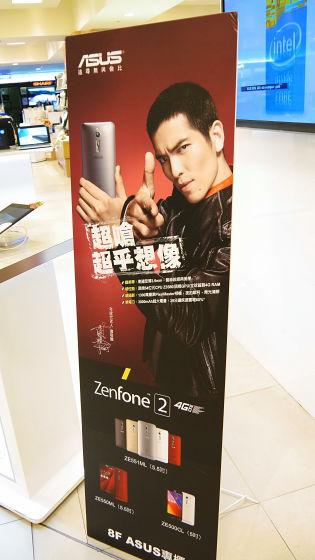 In the demonstration machines near the entrance ... ...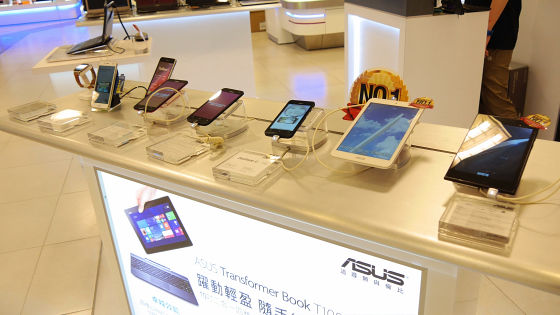 There was ZenFone 2.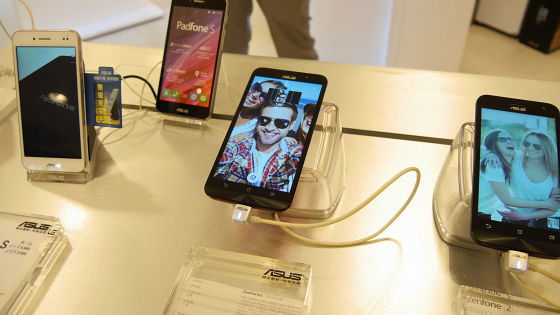 The new model ZE 551 ML released today was exhibited. The display size is 5.5 inches and the memory is 4 GB.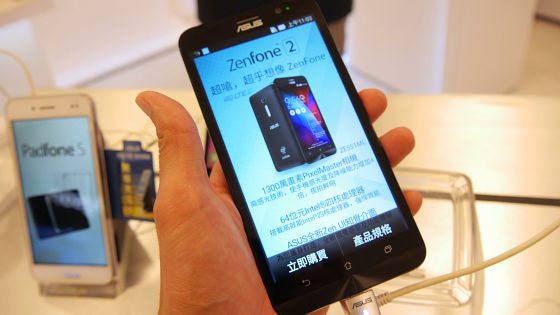 The color is red. The back cover is an aluminum-like plastic with a hairline finish in the horizontal direction.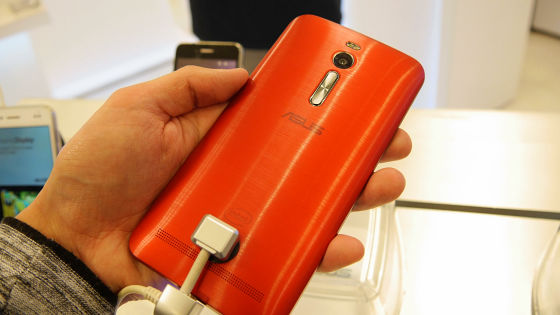 There is no button on both sides.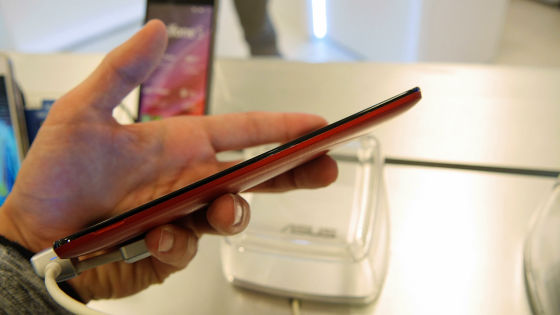 The power button is an unusual arrangement called the center of the top face.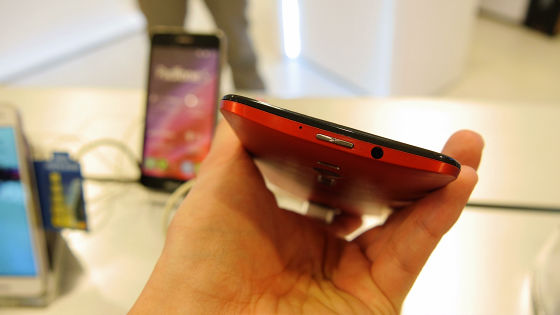 Microphone and Micro-USB port on the bottom.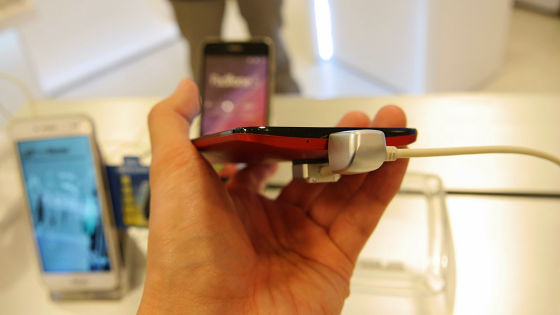 There is a volume button under the rear camera. The physical button on the back seems to be useful in some way.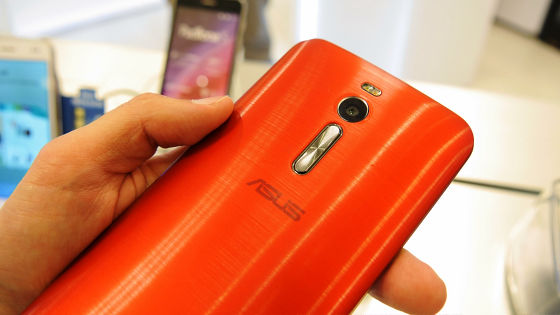 However, unfortunately, SOGO's ASUS store does not have any model stock of ZenFone 2. The new model ZE 551 ML, released on 23rd, has not reached the date of arrival, and several dozen people are waiting for reservation.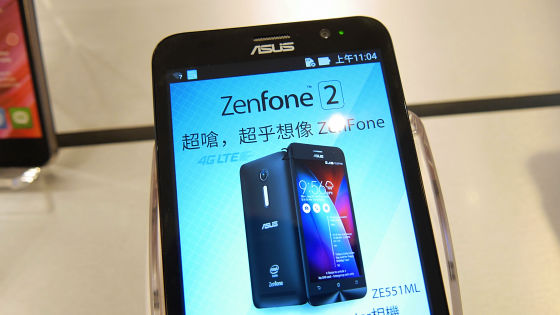 So we decided to move to the nearest station · Tadataka Shinko station by MRT to head towards Gwacheon Commercial Station "Akihabara in Taiwan".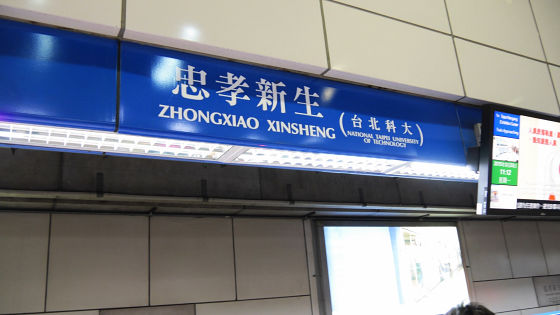 Exit No. 4 to the ground.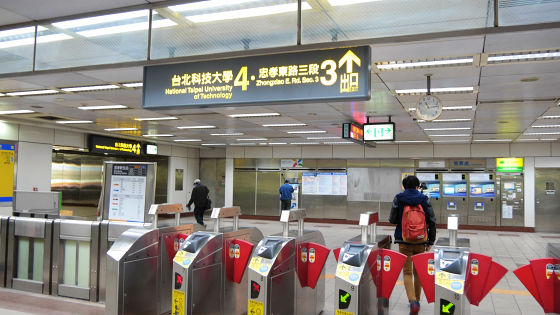 It was raining in the rain.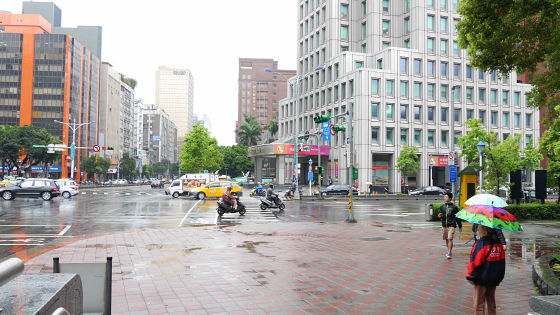 The time is 11:20 and the temperature is 17 degrees.



There is Gwanghwa Market in the place about 10 minutes on foot in the north direction.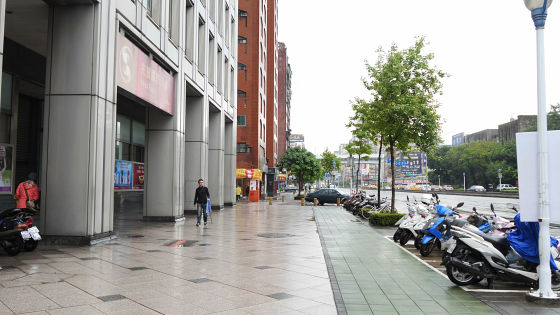 In a certain shop on the way to Gwanghwa Market ......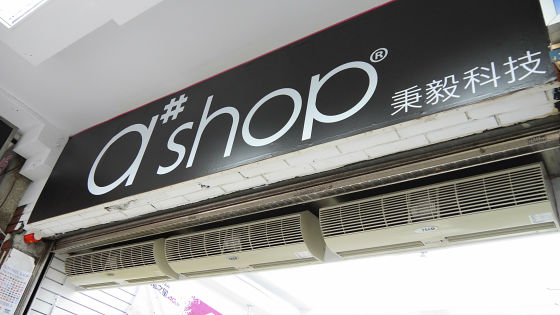 I found a pop of "Zenfone 2 4 G ram 32 G rom currency". It seems that 32GB model of ZE 551ML arrives.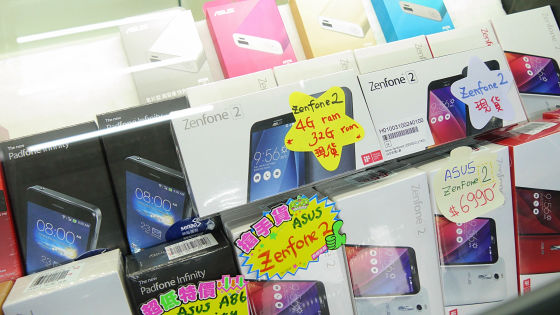 When asking the price, it means "11,900 NT (about 47,000 yen)". ZE 551 ML · The fixed price of the 32 GB model is 8990 NT (about 36,000 yen), so it is still a bit price.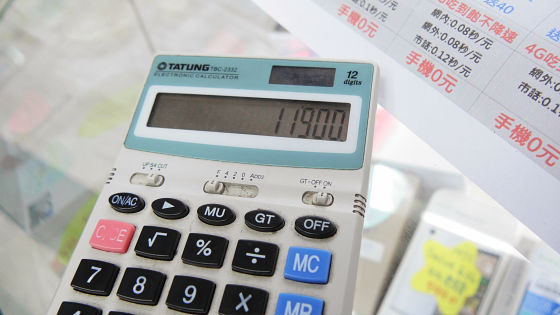 Other 5.5 inch display · 2 GB memoryZE550MLThere were stocks such as stocks, but both were 1000NT (about 4000 yen) or more, the price added to the list price.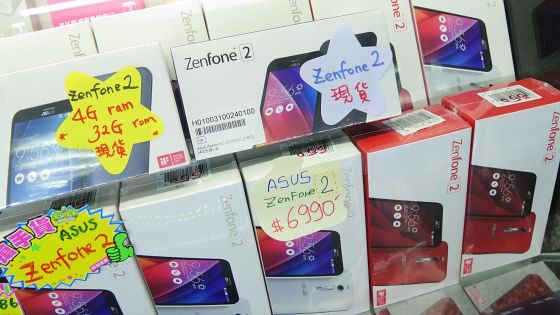 Going to the intersection of two citizen streets ... ...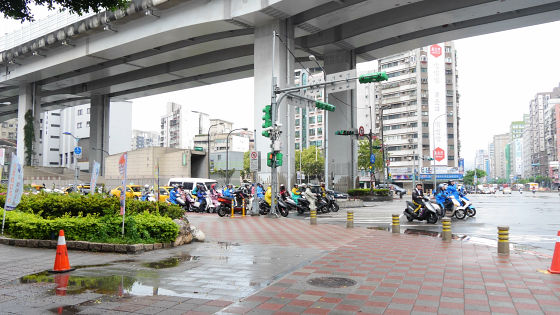 Arrived at the Gwanghwa branch off the northeast corner. The time is 11:30.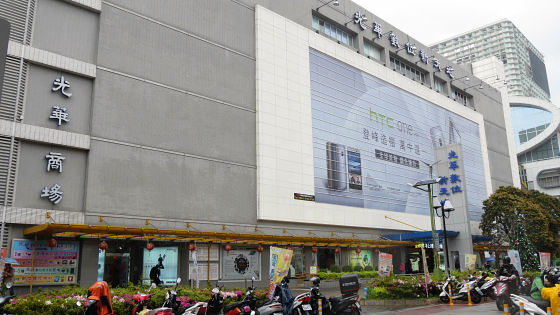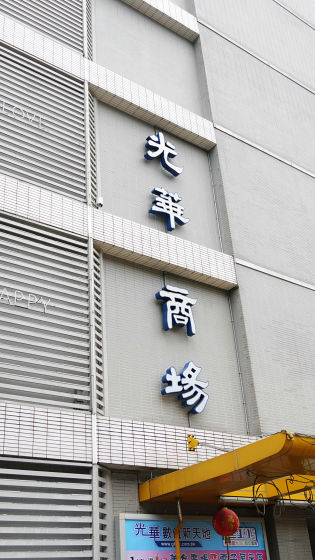 In search of ZenFone 2, it entered.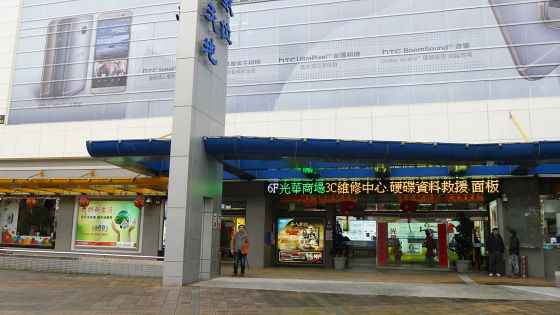 Firstly, it is assaulted to the ASUS store on the first floor.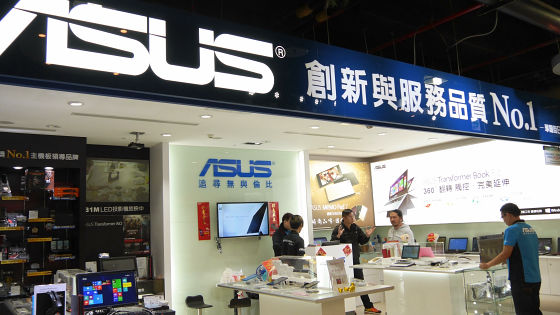 However, "ZenFone 2 still unexplored" pop in the shop. According to the letters, there is no stock of ZenFone 2, and there is no stagnation of arrival. Moreover, the store clerk said, "I do not think any store in this building has ZenFone 2's 4GB memory model." It is quite depressed at this point.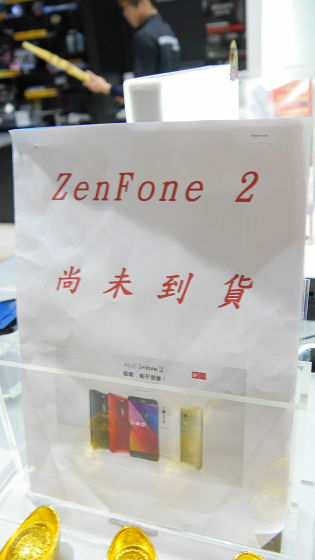 But to give up to the second floor without giving up. A big signboard of GIGABYTE's motherboard was posted on every floor next to the escalator.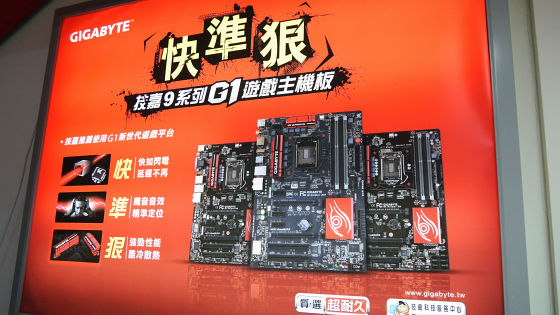 The floor above the 2nd floor is exactly the floor for my original PC.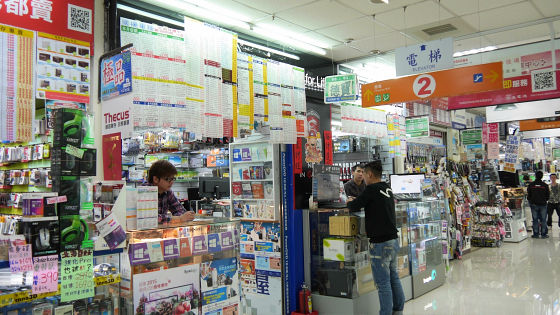 Price list of parts similar to Akihabara.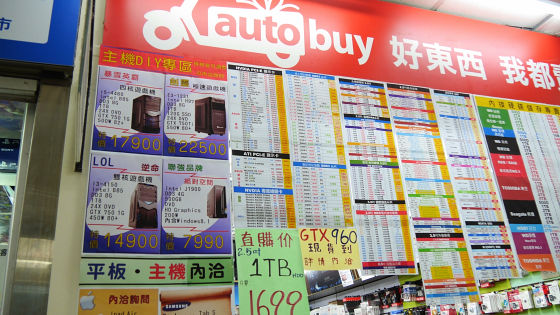 Mass display of CPU package.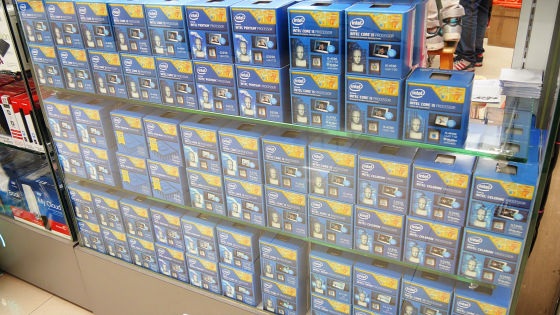 Some stores sell desktop PCs.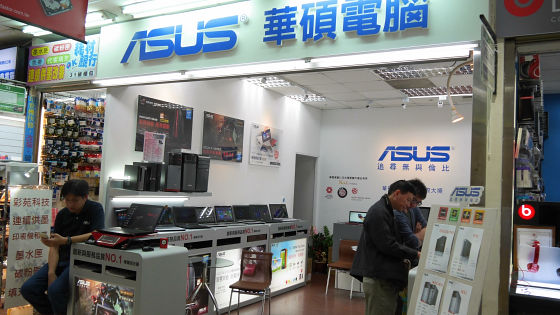 Desktop PCs of ASUS which are not sold in Japan were exhibited.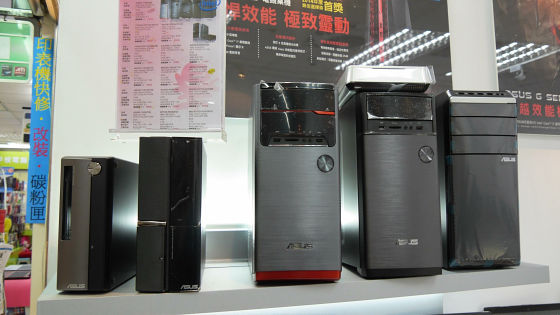 Some shops selling smartphones. In addition, there are many smartphone decoration shops are also characteristic of Taiwan shop.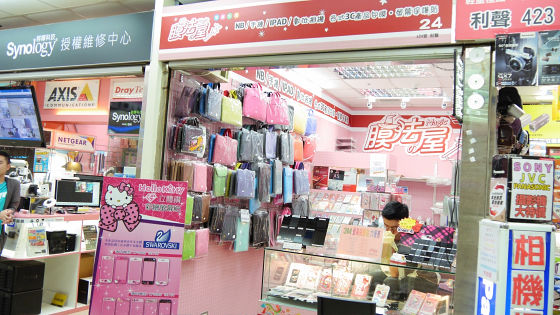 In a shop says that it was quietly in a way that it can be interrupted in the original PC parts shop ......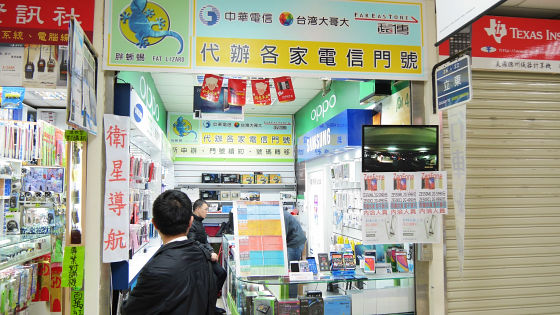 ZenFone 2's ZE 550 ML (16 GB model) and 5 inch liquid crystal display ZE 500 CL seem to be arriving. Moreover, pop display is fixed price. Both models are on sale from March 9, 2015, the memory is 2 GB, the display resolution is 1280 × 720, and even with the same naming as "ZenFone 2", it is not a big evolution from the previous model ZenFone 5 Although planned to go through, there are situations in which getting of ZE 551ML seems to be difficult, for the time being, we decided to capture only ZE 550ML of the 5.5 inch display at this time tentatively.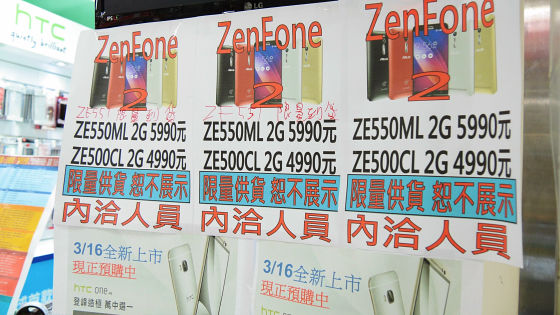 When asking the stock of ZE 550ML, there are some black and red colors. I showed up with 500 NT (about 2000 yen) at an added price, but when I cast the spell "Discount", I got it safely, at the fixed price of 5990 NT (about 24,000 yen).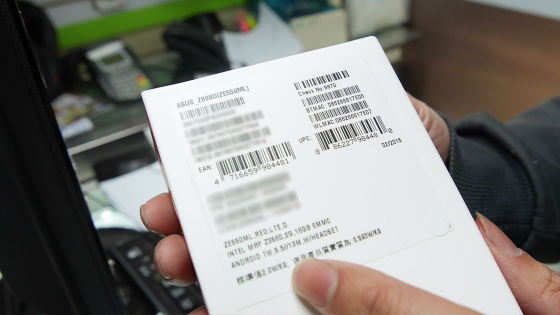 Check the operation as soon as they are opened. In case you purchase a smartphone overseas, it is recommended that you check it at the purchase stage as it will be troublesome after some initial failures.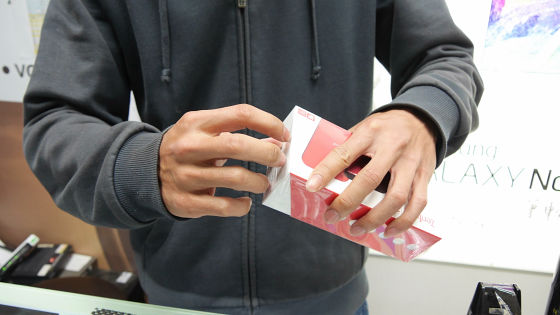 I will replace the Taiwan Daio's SIM card that was inserted in ZenFone 5 with ZenFone 2. In addition, all models of ZenFone 2 are micro SIM card specifications.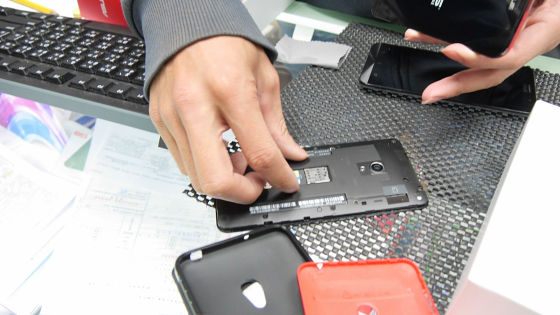 Power ON.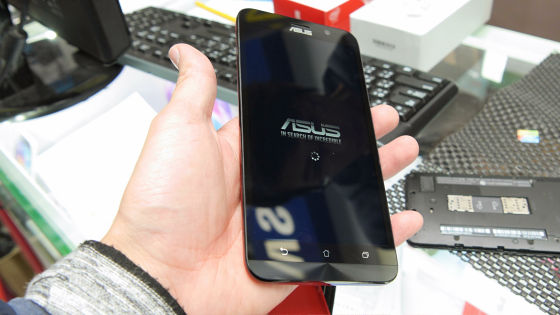 Successful communication, success. Taiwan Daigo's SIM is 3G so I could not feel the speed of 4G LTE in Taiwan, but Taiwan's network is comfortable as it will be about 10 Mbps at any time even in 3G.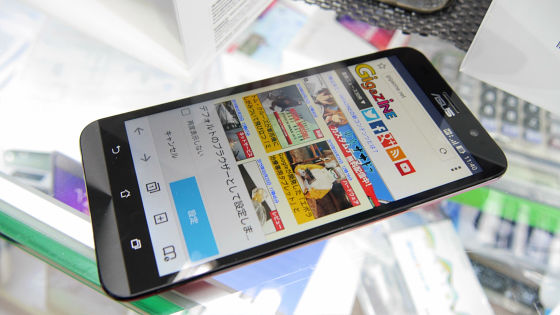 After all, when I looked for Gwanghwa commerce all the way to the 6th floor of the building, there were only 2 shops where ZE 551 ML arrived on this day. Both shops arrived in black with only 32 GB model, which is significantly higher than the fixed price of 8990 NT (about 36,000 yen), which is 11,000 NT (about 44,000 yen) and 12,000 NT (about 48,000 yen) It was pricing.


Succeeded to price up to 9,490 NT (about 38,000 yen) when negotiating while jumping out as "Price is 8990 NT (about 36,000 yen)" at the store which presented 11,000 NT (about 44,000 yen) . However, "Since it is a release date, absolutely, impossible, please give other things." As ZE 551 ML which arrived about 10 units looked chilly behind the cash register, we decided to retreat for a while.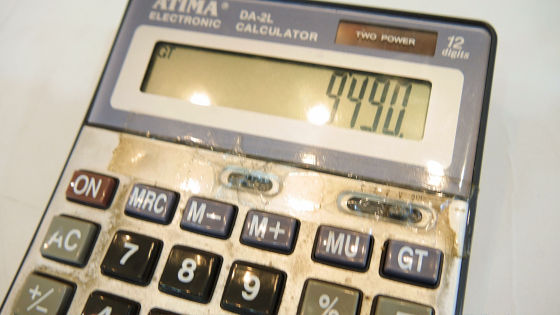 Next, I surveyed the PC · smartphone shop of Hakkado Electrical District spreading to the south side of Gwanghwa Market.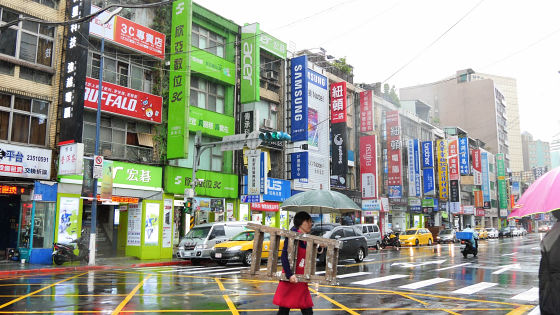 However, we can not find the store where ZE 551 ML arrives. Only 5 inch model ZE 500 CL can be found.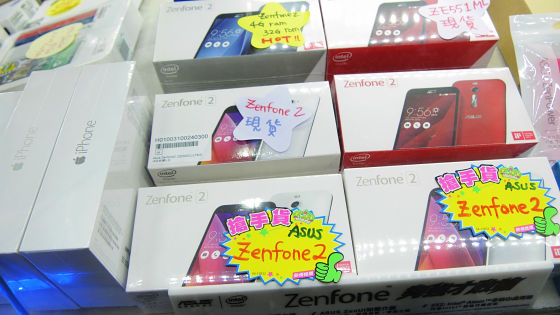 The only thing that was inventory of the ZE 551ML 32GB model is the ASUS shop in the center of the picture. However, the arrival date of the top-level 64 GB eMMC model with only the black color of the 32 GB model is undecided.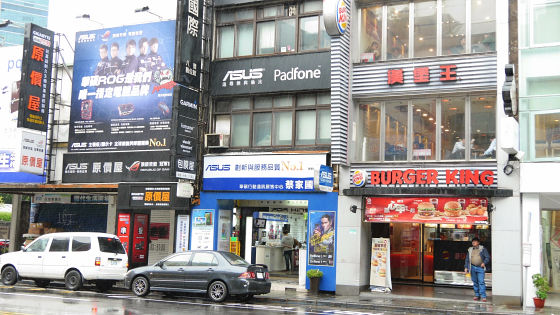 Looking over the store to the mouth, I reached the food street. Apparently the shop that sells smartphones seems to be here.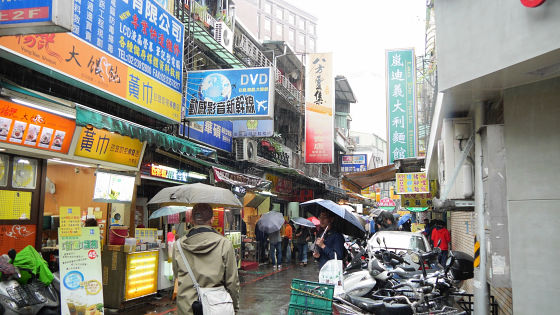 I will return to Gwanghwa business again. Information on "ZenFone 2" at Family Mart in the road. Apparently ZE 500 CL seems to be able to purchase even at Family Mart.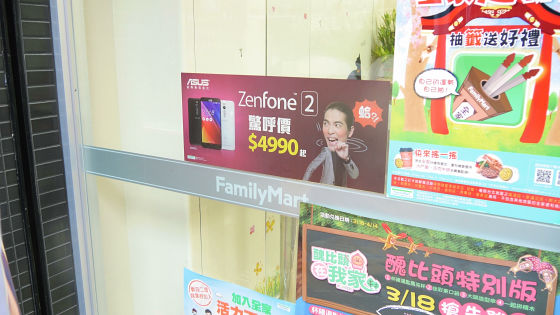 Therefore, it is likely to only purchase at that shop, which presented a surcharge price of 500 NT (about 2000 yen).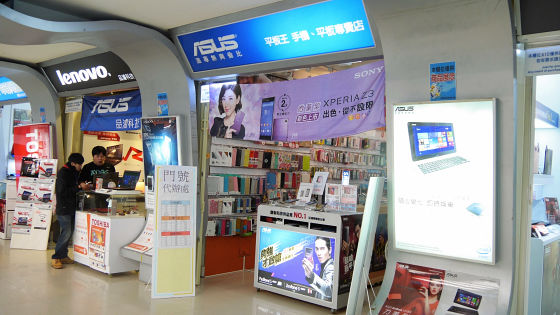 However, a clerk who negotiated discount negotiation about an hour ago is absent. Again we will redo the discount negotiation of the 4 GB memory model · ZE 551 ML. However, surprisingly that store clerk said that "the stock has not arrived" the top storage model of storage capacity 64 GB has arrived. Of course, negotiating neta is one of 64 GB models.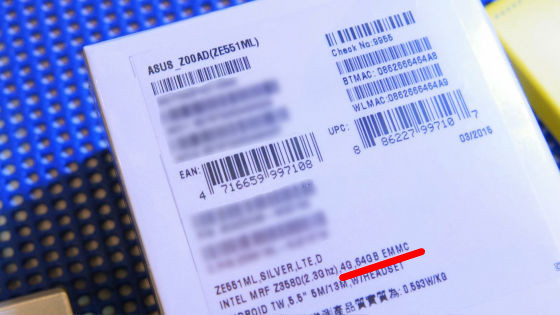 Discount negotiation is a difficult flight unexpectedly. Unlike the previous one, the opponent this time is a strong stance that "It can not be sold without set sales with accessories". About 10 minutes from the negotiation I got a presentation of 10990 NT (about 44,000 yen) with a set of glass film and a notebook case for external goods ZenFone 2. As for the 64 GB model ZE 551 ML, the list price is 9990 NT (about 40,000 yen), so the accessory is calculated as 1000 NT (about 4000 yen).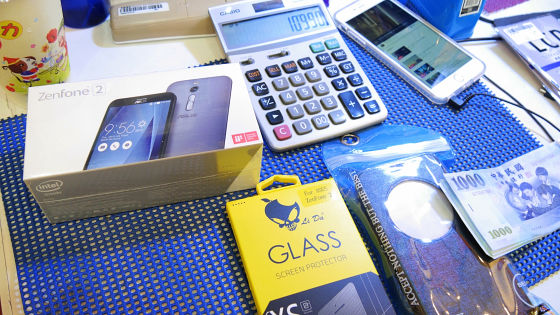 However, we have decided the target amount as 10,500 NT (about 42,000 yen) without permission and still continue negotiations. The opponent confidently presented 10,000 NT (about 43,000 yen). "Is it okay with this?"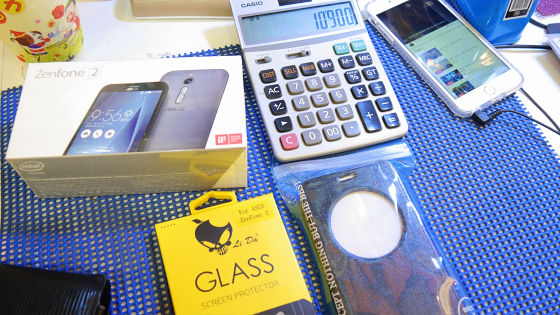 However, without saying anything, I returned a smile and continued negotiations. The trick that can not be negotiated is a pattern of "smile", I realized that it is important to present a hard price while smiling. Presented 16,600 NT (about 42,000 yen) as the final price here. Telling that "I will buy this price," I left the conclusion to the partner. Well, "Ok, then there is no need for the protective film that came with the special case, because there is a glass film." If you tell him that you are surprised, the clerk laughs unexpectedly. did. After that, I got an "OK" sign with my fingers, and finally got a deal.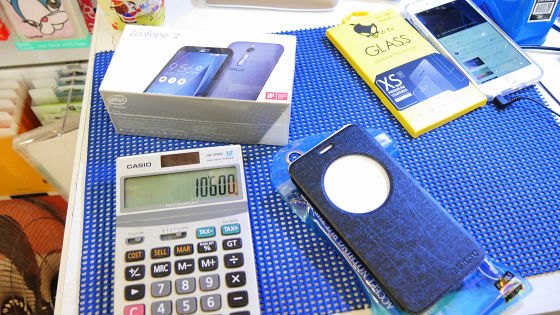 Finally got the world's first 4GB memory smartphone "ZenFone 2 (64GB)".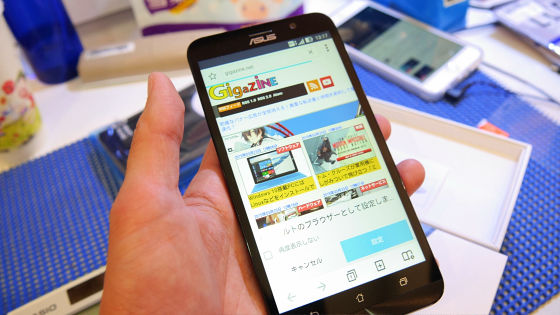 In addition, I bought two purchased ZenFone 2 in my bag and visited the lion forest building of Ximen again, but there were no shops where ZenFone 2's new model ZE 551ML arrived.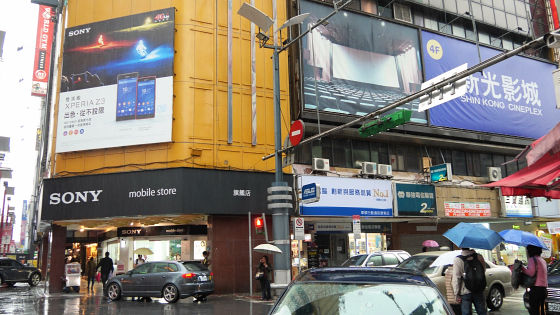 ZenFone 2 that somehow gotten on the day of release date will be reviewed soon, so please look forward to it.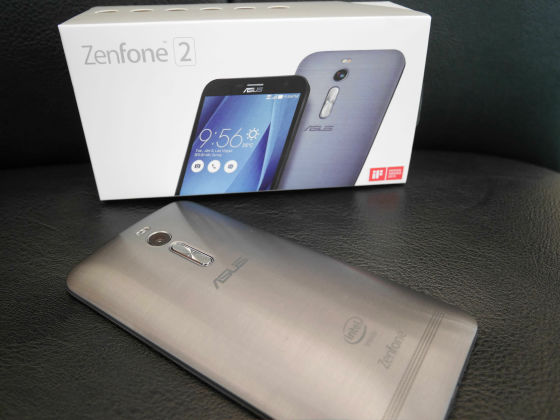 · Continued
I compare the new-generation SIM fleece maho "ZenFone 2" with the rival models "iPhone 6 Plus" and "Nexus 6" - GIGAZINE