I tried using 'Tobiso! Osushi' where 10 soup sushi jumps out from the mold


Sushi manufacturer that sushi appeared suddenly on Ponte and Sushi Geta just by stuffing the rice dish with mold and without pushing the technique of hand grip is "Fly away! Sushi"is. Although there is a challenge to hand-rolled sushi, there are not many opportunities to challenge hand-held sushi at home, but please fly! Since I could easily have a sushi party at home with toys, I actually enjoyed using a sushi party for one person.

Fly away! Sushi | Akebono Co., Ltd.
http://www.akebono-sa.co.jp/goods_CH-2011.html

This is the package of "Take out! Sushi".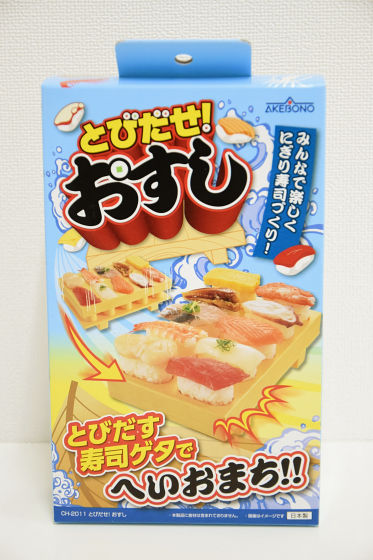 On the back side was shown how to use with photos.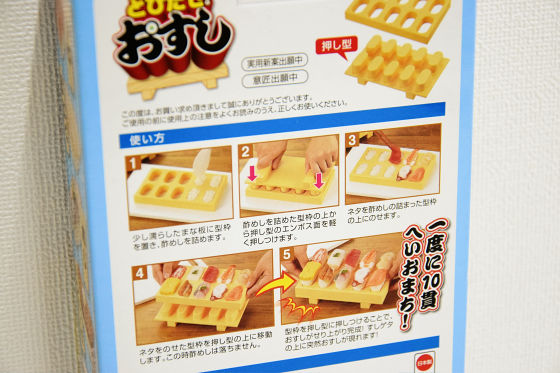 As I opened the box,Sushi GetaLikepolypropyleneThere was a table made by the manufacturer.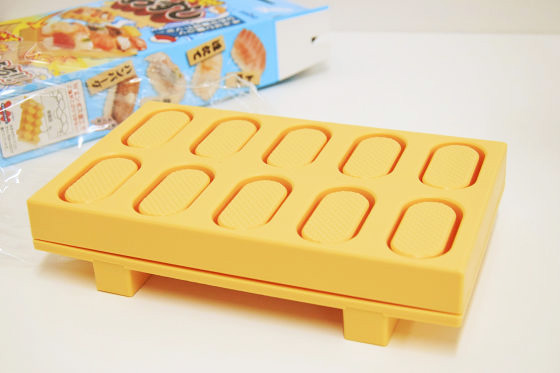 The size is 200 mm × 122 mm × 44 mm, and it is about this size when it is in hand.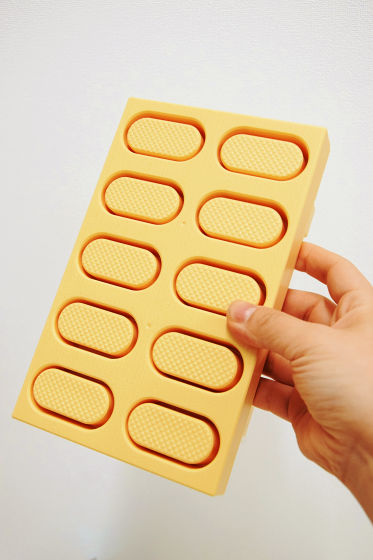 The unit can be divided into two parts as follows.



It is a form part with empty holes to fill the vinegared rice ......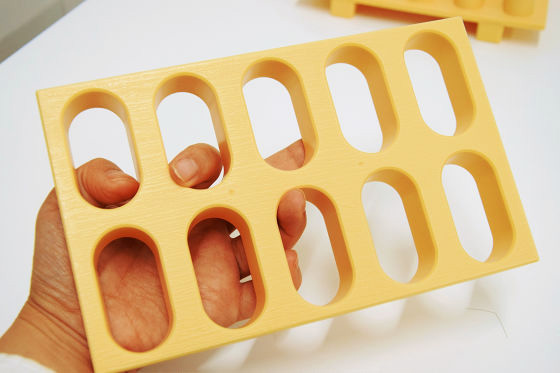 Parts to push out vinegared rice from the bottom.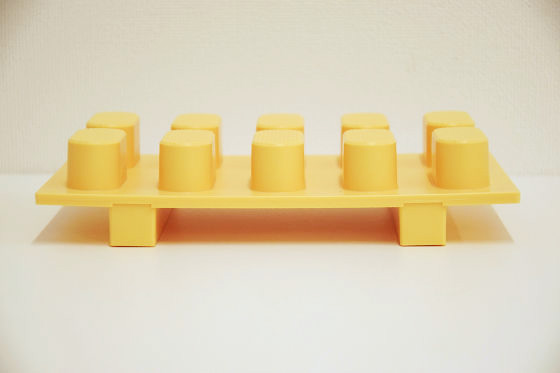 Fly away! To use tsushi you need to prepare vinegared rice and stuff, so first make rice dish. Mix me rice with mixed sugar, salt and vinegar.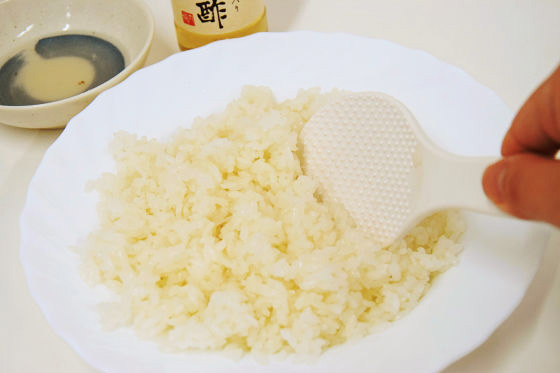 Once the rice vinegar is completed, I will fill the formwork with vinegared rice.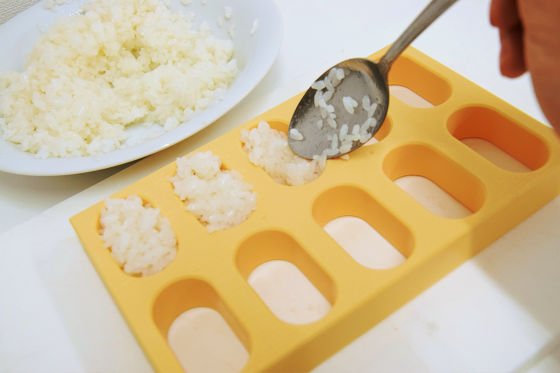 Rice is rising from the hole, but do not mind especially OK.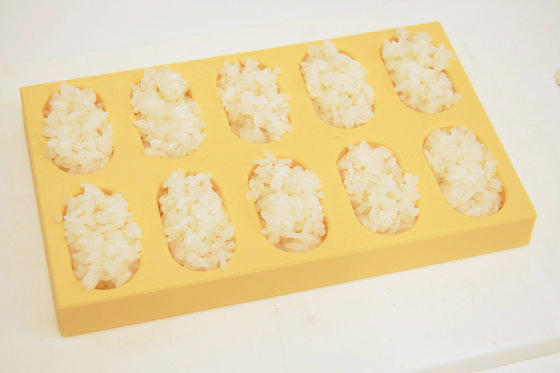 Push the press die lightly on this.



Is it possible to add rice dish to push mold ...? I thought, but unexpectedly I only had two grains of rice.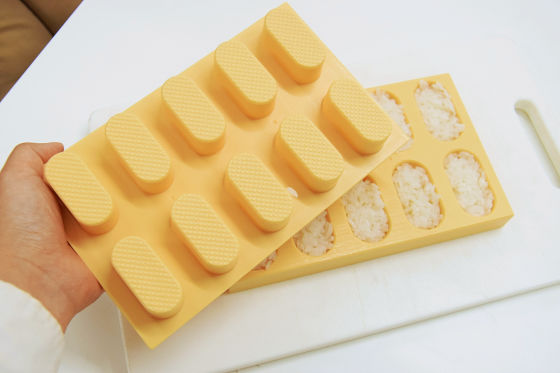 This is because the surface of the pushing mold has become decorated.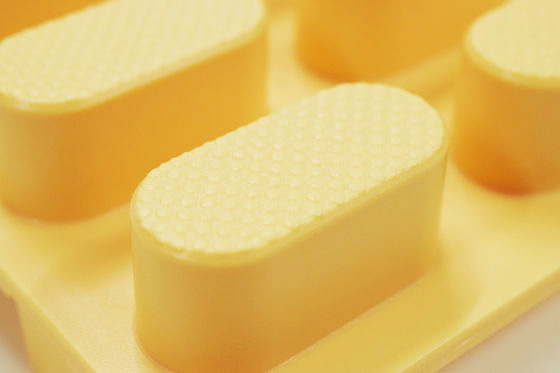 A little rice began to jump out of the hole, but the surface of the rice vinegared in the hole became almost flat.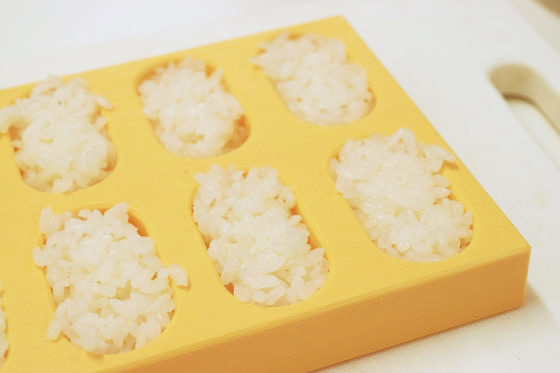 Next, I will put the material on top of the flattened rice. In addition to standard sashimi, we also prepared raw ham, meat dumplings, avocado etc.



Salmon purchased as sashimi.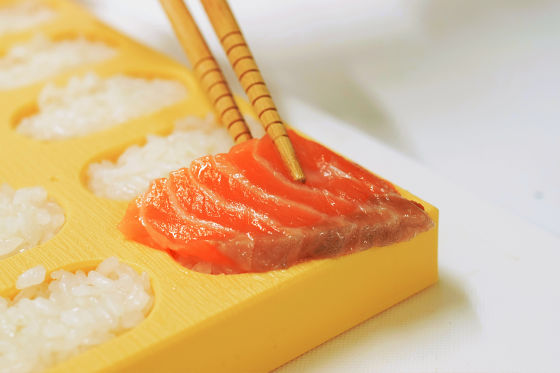 Negigoro made by chopping tuna and creative sushi-like combination of avocado and onion on top of tuna too.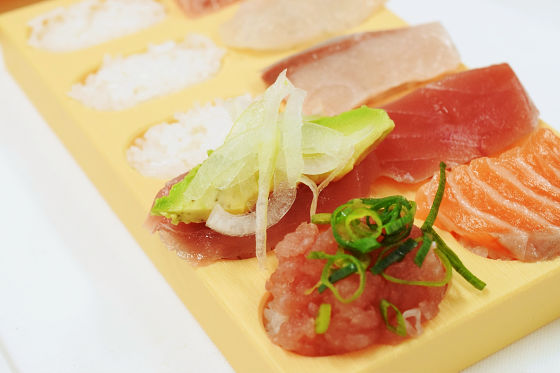 With such feeling, preparation is OK if you can arrange the story.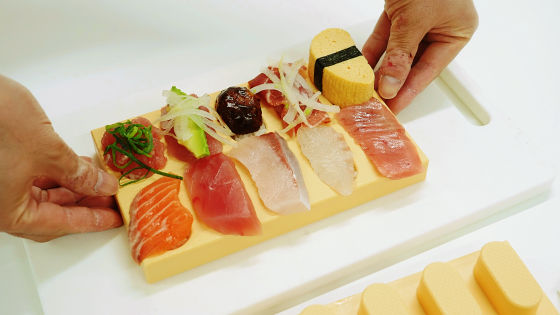 Put the stuff on top of the rice dish, and finally die-cut. It is possible to confirm the appearance of sushi suddenly appearing on the sushi goa after raising the rice vinegar from the following movie.

Sushi suddenly appears on top of sushi goa "Pick up! Osushi"


Frame type with neta ... ...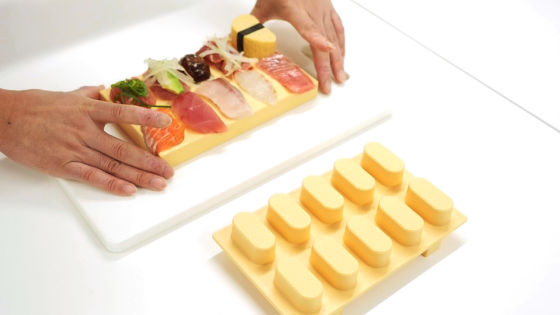 Place it on the pushing mold and push it a lot. At this time, even if the frame type floated, the rice which was packed in the hole never fell.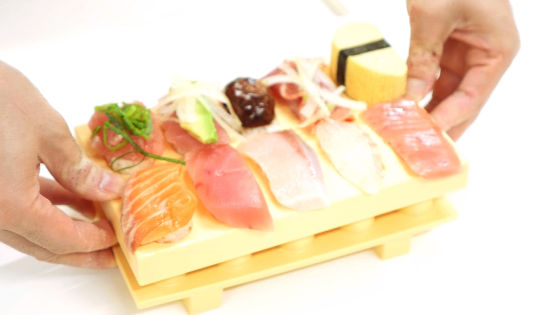 As a finish, we will roll glue around Negigoro and wrap it around warships.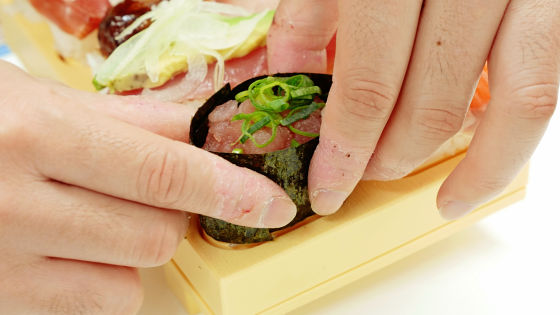 Completed sushi 10 is like this.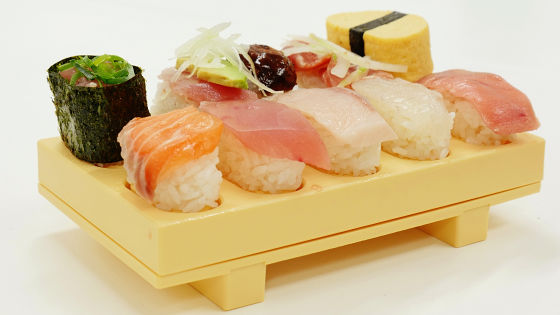 I brought in a sushi shop like atmosphere and ate it at once.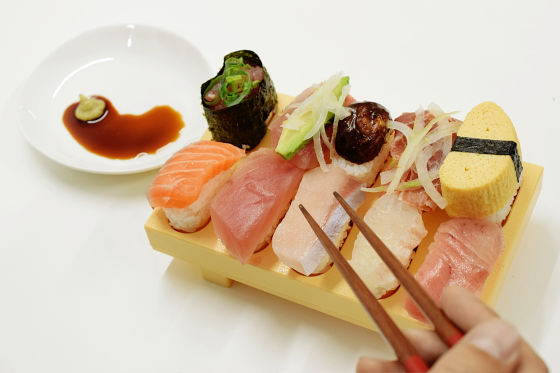 Of course, not to mention the staple of sushi such as Thai and yellowtail ......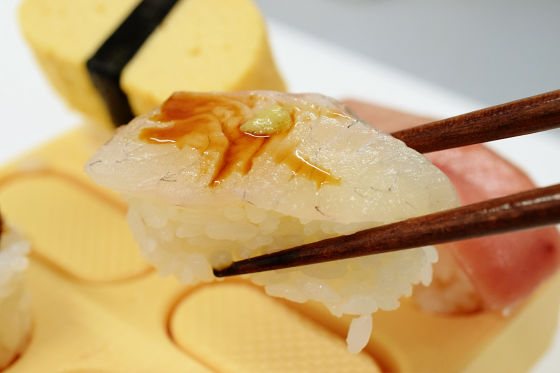 meatball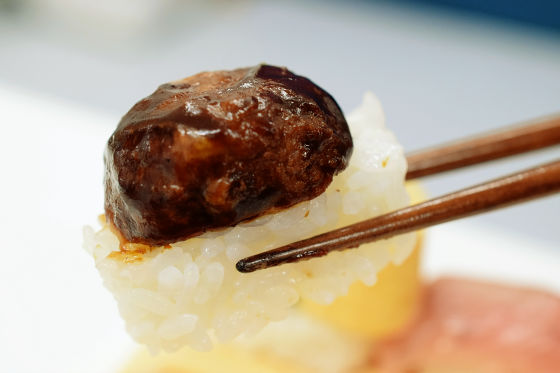 It is only by handmade that various sushi can be made more and more depending on the ingenuity, such as extraordinary windings.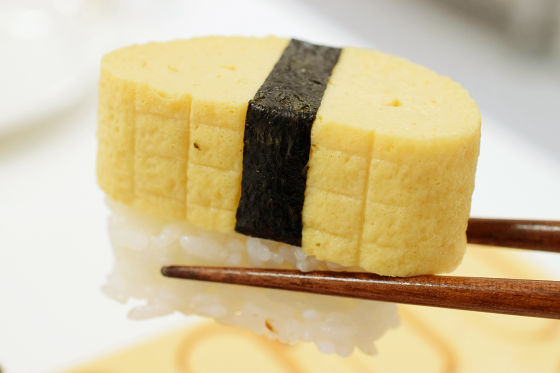 Homemade Negro Torro was also pretty.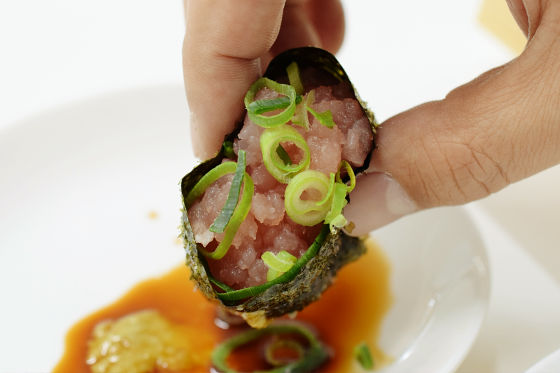 For the combination of tuna, avocado and onion leaves, apply soy sauce and mayonnaise.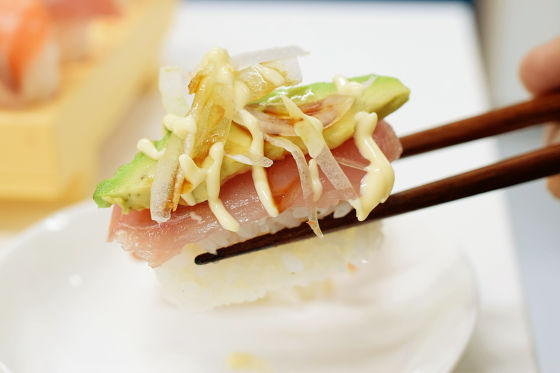 I only thought that rice was packed in molds, I thought, "Will it crumble?", But Sharibi has retained its shape firmly than expected, and when you eat sushi with chopsticks it will collapse did not.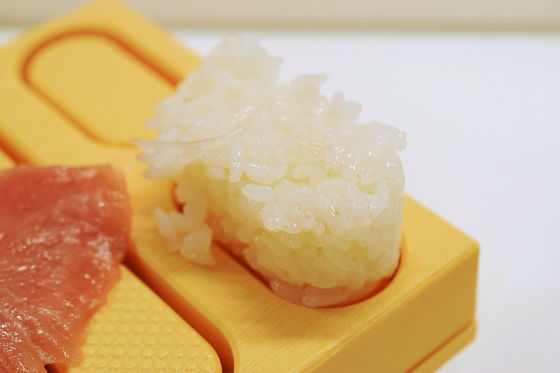 Of course, if you think about cost performance and time and effort, it is better to buy packed sushi, but will it succeed? It is pleasant enough to pull out while pounding out, and when sushi comes out cleanly, I do not think unexpectedly "Oh ~!", So I recommend it to children and home parties etc. It seems to be good to combine this story to make the ultimate sushi.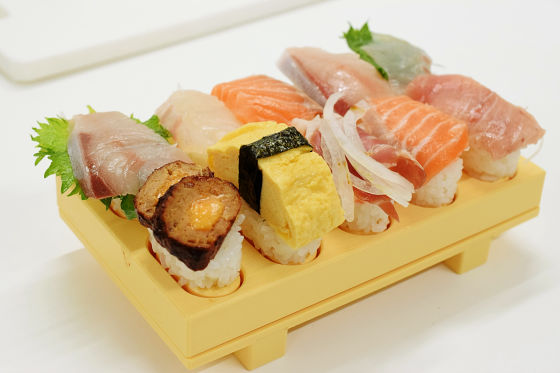 In addition, you can buy Osushi from Amazon from 950 yen including tax.

Amazon.co.jp: Akebono Industry 10 pies to be completed at once! Sushi CH-2011: Home & Kitchen