Google-supported genetic analysis service "23andMe" develops new drugs with customer's genetic information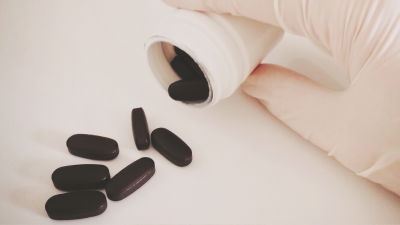 ByHealth Gauge

Google's large-scale investment in gene analysis services "23 and Me"It turned out that we will develop new drugs based on the huge genetic information newly sent from users.

23andMe Turns DNA Data Into Drugs in Startup's Latest Twist - Bloomberg Business
http://www.bloomberg.com/news/articles/2015-03-12/23andme-to-turn-dna-data-into-drugs-in-startup-s-latest-twist

23 and MeIs a co-founder of GoogleSergei · BrinDNA analysis service created by Mr. Ann Wodziski who has her as her husband. "Personal Genome Service (PGS)", one of services provided by 23 and Me, when saliva is collected and returned by a user with a genetic test kit sent from 23 and Me,Limb-band muscular dystrophy(LGMD) andGlycogen storage diseaseIt will inspect all 120 kinds of genetic items, including starting with. Noteworthy point of 23andMe was that price, about 161 yen per item, about 1/50 of the conventional cheapness to be able to investigate the potential risk of illness.

But 23andMe will be on 22nd November 2014American Food and Drug Administration(FDA) "You do not meet the criteria" can be ordered to ban the sale of genetic testing kit.

Google stops shipping orders for genetic testing kit "23 and Me" - GIGAZINE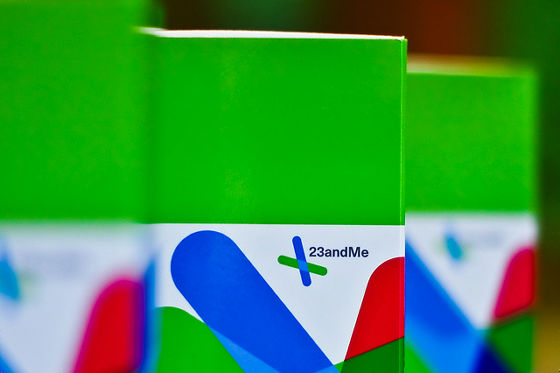 After that, 23 and Me acquired FDA approval only in Bloom syndrome in February 2015. With this as a foothold, the possibility that other genetic tests could be accepted came out.

That 23 and Me is a pioneer of a new bio venture companyGenentechMr. Richard Schella, who has been doing research for 15 years at the University of Tokyo as a chief scientific officer, has entered the next phase. I have been selling genetic kits so far, but I am planning to develop new medicines based on genetic information sent from users by hand in hand with a pharmaceutical company.

"One of our efforts is" finding new drugs in a more efficient way. "Pharmaceutical companies do not have direct relationships with customers, but by working with the pharmaceutical company, We believe we can realize better medicine development in a different way, "says Wodzki. 23andMe has a huge amount of genetic information sent from 850,000 users, but from now on, in addition to discovering the cause of the disease from genetic data, from the perspective of making drugs to treat it It seems to be putting in. Wajisuki who is considering such a magnificent plan said, "I want to exceed the limit" I expressed my mind.


ByNirbhao

Health data Although it is rare for a company to tackle the discovery of new drugs, Dan Bradley, founder of Life Science consulting company BioBrit LLC, said, "23 and Me has partnered with a number of pharmaceutical companies It is reliable in this field, but we will need a couple of years to establish technology. "

23andMe has yet to narrow down its target of developing new drugs in which field, and there are no established pharmaceutical companies that are working on developing new drugs. Mr. Schuller said "About knowing this, I know that I can not retire for a while, I do not know exactly what kind of things I am going to engage, but what I am in the field of human genetics is It is certain. "

23andMe, who gathered investment of 126 million dollars (about 15.3 billion yen) at the founding in 2006, said Yuri Milner, an investor who invests huge amounts of money on Facebook in 2012New Enterprise Associates(About 6.1 billion yen) from January 2015 and 10 million dollars (about 1.2 billion yen) from Genentech in January 2015. Genentech will invest 50 million dollars (about 6 billion yen) in the futureTo be addedAnd that. Also, in the spring of 2015, many companies including Google will make further investment to develop new drugs.

Mutations in genes involved in psychosis and schizophrenia schizophrenia in the past studies have influence on creativityDiscoveredI am doingAcquired "fear experience" inherits to descendantsSuch as lifestyles and experiences of ancestry, including meals and smoking habits,It affects genesIt is said. By genetic information research, it is possible to analyze such genes at the moment human beings are born, making it possible to optimal dosing.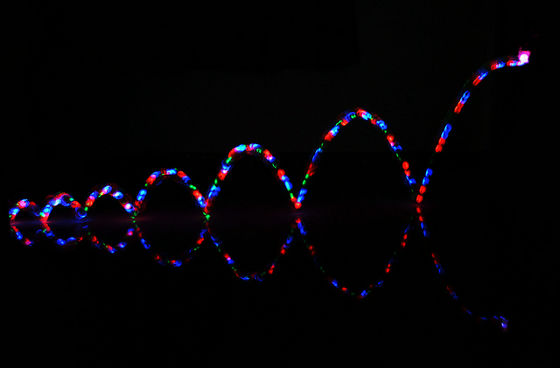 ByVenkataramesh Kommoju

In some studies, attempts have also been made to analyze the genes collected from the saliva of mothers, fathers, babies, to clarify the genes of premature infants so that special care can be taken at the time of the fetus. Rather than developing drugs that cure individual diseases such as cancer and Alzheimer's,Prevent the occurrence of disease by delaying old age itselfAlthough the approach of being taken also is taken, on the other hand, the gene data itself is not prevention of disease but "New medicine"It seems that the day that it will be able to call it is not far away.