Jobs' new documentary book "Becoming Steve Jobs" will be published on March 24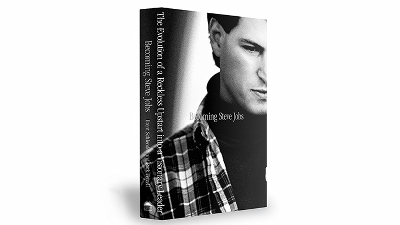 A new book on Steve Jobs' founder, Apple's founder who left the world in 2011 "Becoming Steve JobsIt was discovered that it will be released on March 24.

Becoming Steve Jobs
http://becomingstevejobs.com/

This new Jobs book, titled "The Evolution of a Reckless Upstart into a Visionary Leader" (a evolution from a foreshading riser to a foresighted leader) was published by Forbes and the Wall Street Journal He has been interviewing Mr. Jobs for 25 years as a reporter, etc.Brent Schrender(Brent Schlender) andFast CompanyIt is editor-in chiefRick TezzeliIt was summarized by Mr. Rick Tetzeli.

After Mr. Jobs 'death, the author interviewed many people involved in Apple and Pixar in the past, including members such as Mr. Jobs' wife, Apple's Tim Cook CEO, Johnny Ive, Eddie Cue and others. He said that he went and drew Jobs's appearance. In the explanation published in Apple's iTunes store, "Overturning myths and labels against Mr. Jobs, arrogant and arrogant, how the person who was kicked out from the company he made has a visionary impact Have you become a business leader with power and have changed the lives of billions of people? "

ITunes - Book - Brent Schlender & Rick Tetzeli "Becoming Steve Jobs"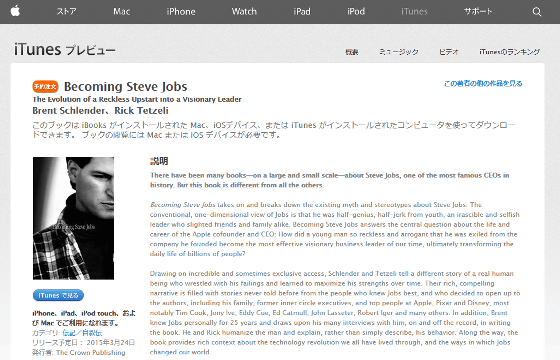 Speaking of Mr. Jobs 'biography, Mr. Walter Isaacson, who was published shortly after Mr. Jobs' death in 2011,Steve Jobs(I · II) "is representative, but in this workDo not hide the negative viewJohn Gruber is his own siteDaring Fireball"This is a book about Jobs that the world has been longing for." Schleender and Tetzeli are drawing vividly on Jobs's appearance and at the same time understanding the industry he was involved in at the same time I am sending compliments such as "I am doing it."

Although this work seems to be a question that "There is no documentary about Jobs himself, how is it documentary?", Schleender has a powerful weapon covering Mr. Jobs and its surrounding people over the past 25 years There is that. A discussion with Mr. Bill Gates of Microsoft and Mr. Jobs was posted in Forbes in 1991, but it is said that Mr. Schrender did this interview.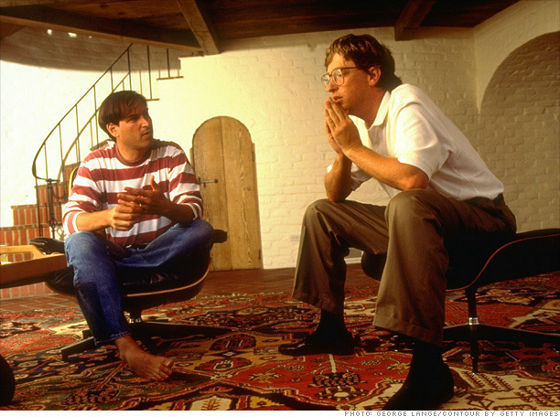 ByAdam Rifkin

About his biography by Mr. Isaacson It has been made clear that Mr. Jobs had confidence in everything including abandoning the right to confirm the content in advance, but on the other hand, "the absence of knowledge of specialized fields It is also fact that the voice of a severe criticism is raised that it is "fatal" or "only summarizes past interviews". This area is summarized in detail by Mr. Shiro Fuji's blog "maclalala 2" and it is interesting content.

A thorough criticism of Jobs official biography book: Sirachusa and Gruber | maclalala 2



I am wondering what the new Jobs book is saying that the voices of compliments are being raised from the person who was doing such criticism, but publication of the Japanese version is likely to be ahead yet . Prior to the release on March 24, Amazon has started accepting books · Kindle version reservations.

Amazon.co.jp: Becoming Steve Jobs: The evolution of a reckless upstart into a visionary leader (English Edition) e-book: Brent Schlender, Rick Tetzeli: Kindle Store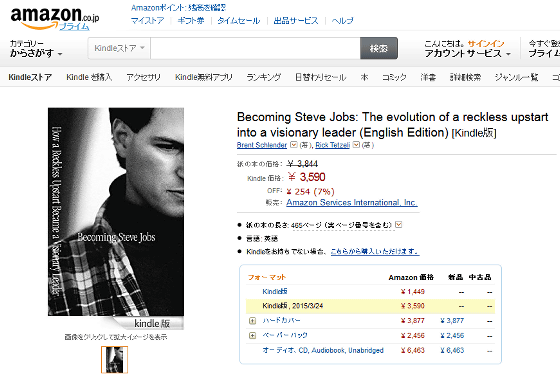 in Note, Posted by darkhorse_log