While I was frightened by Iran, people were sleeping in the park in the tent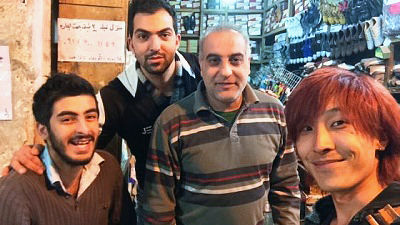 Iran does not have much image of security because it is geographically close to Iraq and Syria where organizations that refer to "Islamic States" (Islamic State, IS) are active and names come out also in news. When I actually went there, a peaceful atmosphere was drifting to the extent that I did not know what to watch out for.

Hello!World newspaperA special reporterTomohiro Uetake (Tomohiro Utame)is. I am currently traveling around the world, I am in the 18th country Azerbaijan. (Red line is an air route, blue line moves over the land)


I stayed in Iran this February.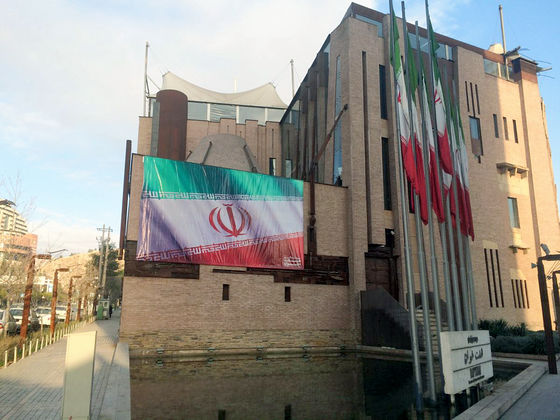 ◆ What is Iran?
The location of Iran is here. It is an Islamic republic nation bordering the border with Azerbaijan, Armenia, Turkmenistan in the north, Pakistan in the east, Afghanistan in the east, Turkey in the west and Iraq in the west.


What do you think of when you hear with Iran? There are many things that you see geographically recently in the newsISSyria and Iraq are active, once usedAl QaedaThere are also many people who think that it is a place where security is bad because close proximity to countries with unstable political affairs such as Afghanistan and Pakistan where they were active? Before actually visiting, I was one of them.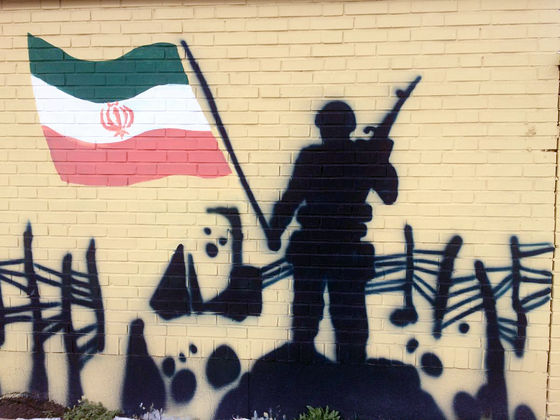 However, as I went there, there was a peaceful atmosphere that I do not know what to watch out for. So, I would like to introduce the actual Iran that was far from the preconceived idea that I held.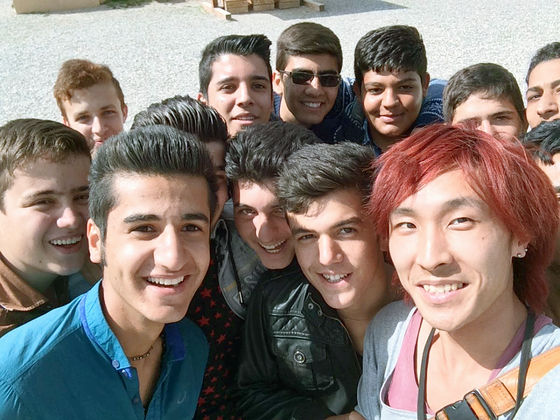 ◆ The city of Iran is like this
The impression of the city I had held before I visited Iran was the old cityscape with lots of buildings painted with soil. PhotoZoroastrianismChubu known as the center of cultureYazdA city called Maybodo in the suburbs.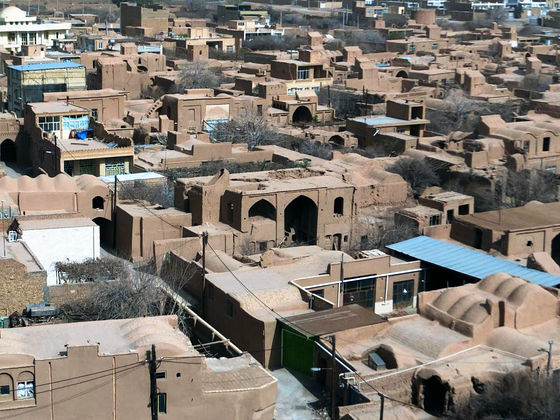 However, if you go to the main street one step in every town, casual clothing was lined up in the show window. This is ChubuShiraz.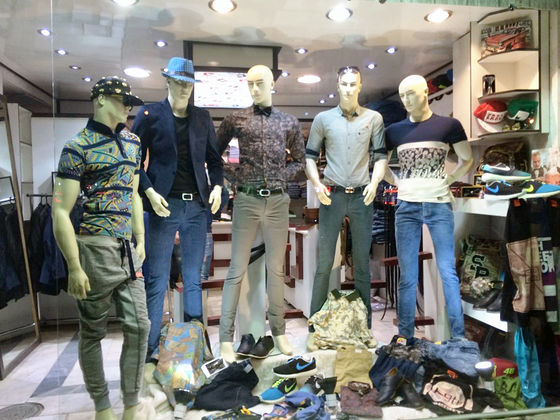 In the northwestern part of IranTabrizAnd smartphone shops are lined up ... ...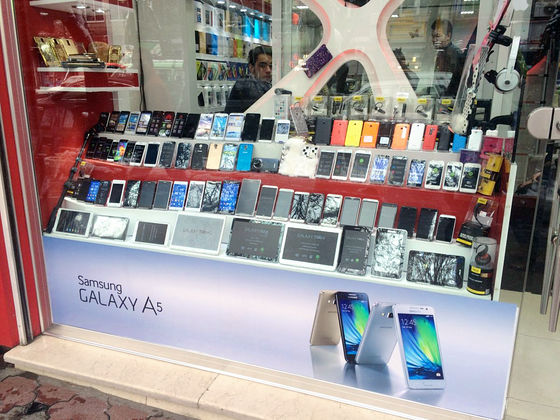 I got the same impression as cities in other countries. This is theMashhad.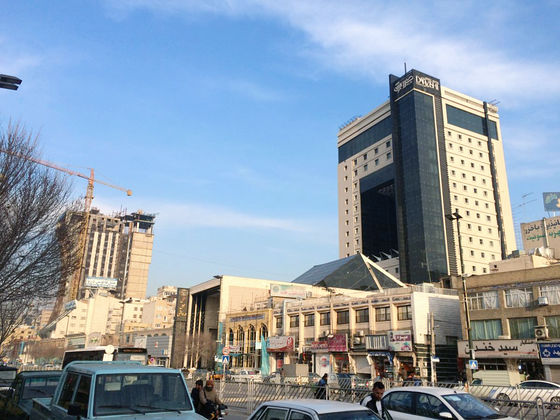 CentralIsfahanThere are bazaars in every town such as the old ... ....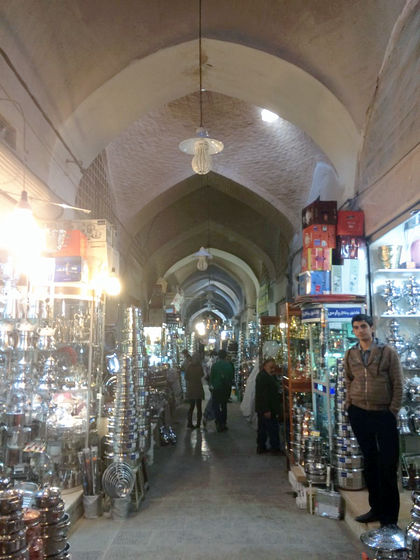 It is a characteristic of the city of Iran that there is also a mosque. The Imam mosque of Esfahan is also registered as a World Heritage Site.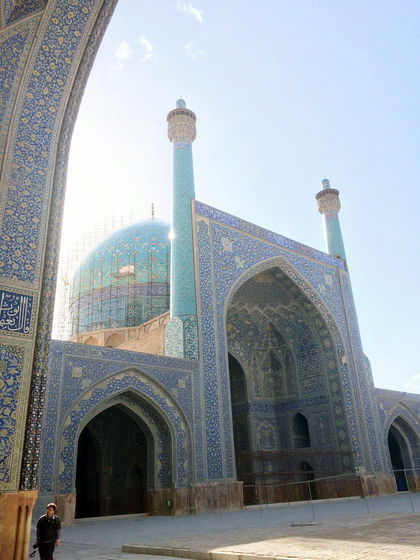 Speaking of IranPersian carpet. It is unique in Iran that there are many carpet studio. The picture is the studio of Mashhad.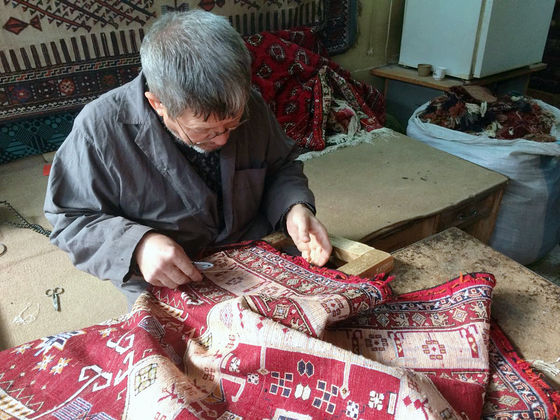 ◆ Wall art everywhere
And in any city you see Wall Art.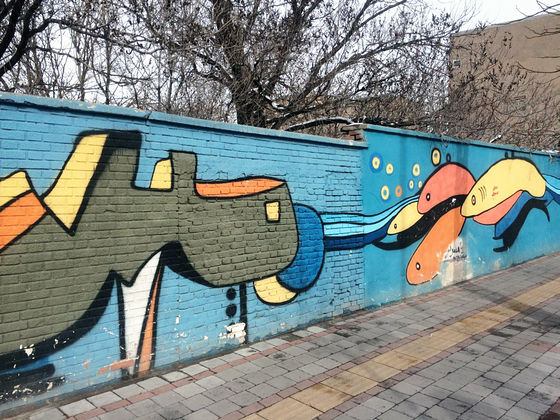 capitalTehranWall art I saw at. This is a beautiful mosque drawn here.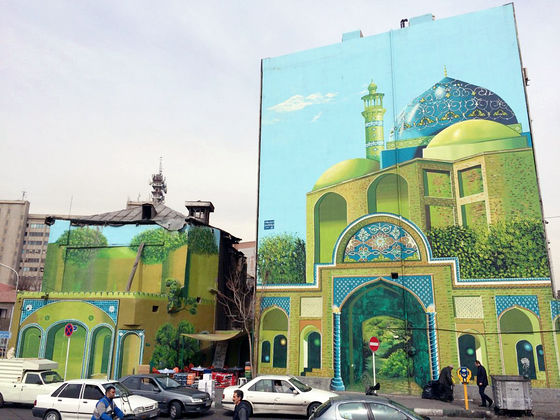 In Mashhad, windows and doors were drawn on the wall. The town itself is like a trick art museum.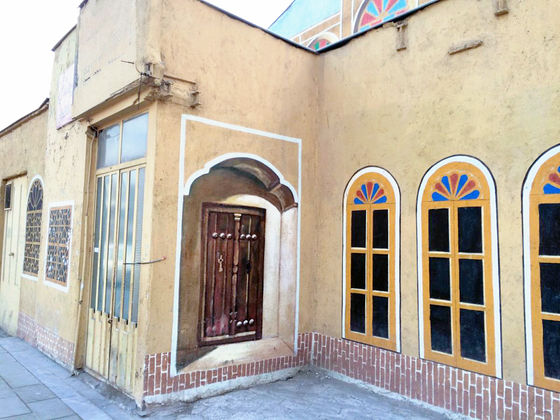 I saw this Wall Art at Tabriz. It probably celebrated the war with Iraq. Is not it closest to Iran of the image that you hold?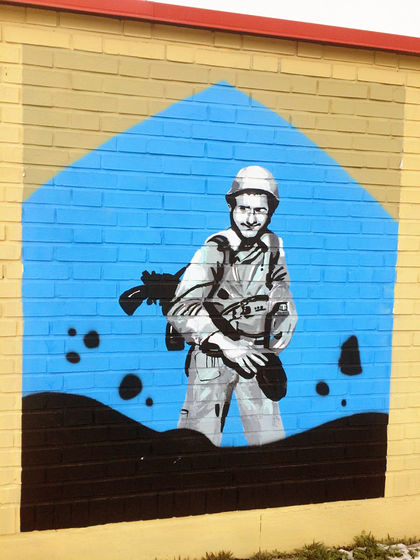 In this way not only historic buildings, but the entire city is like a museum / museum. This is Tabriz.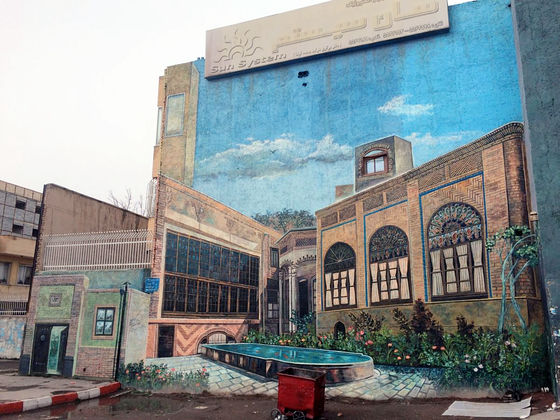 ◆ Iran has a rich variety of climate
Iran's impression that I had was the image the wilderness was spreading. It is true that the desolate earth spreads along the highway between the big cities and the magnificent landscape is spreading. However, I was surprised when I visited there was a lot of climate variations!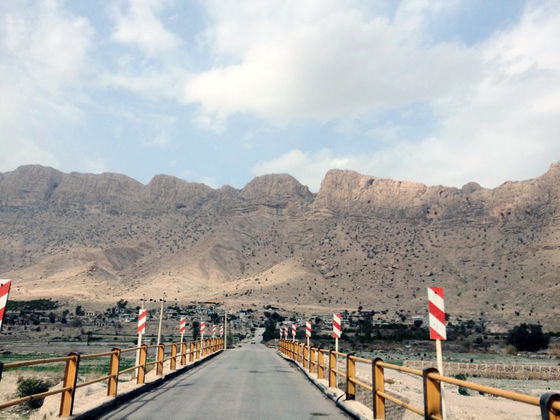 It was a snowy mountain near the border with Turkmenistan in the northeast I crossed.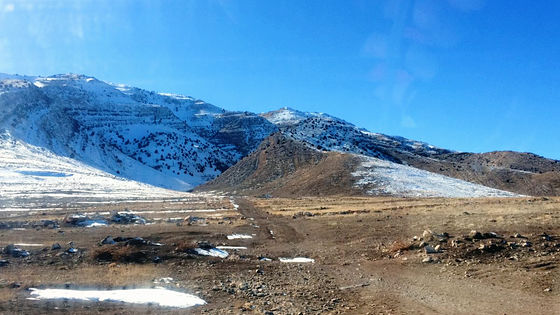 There was a desert near Yazd.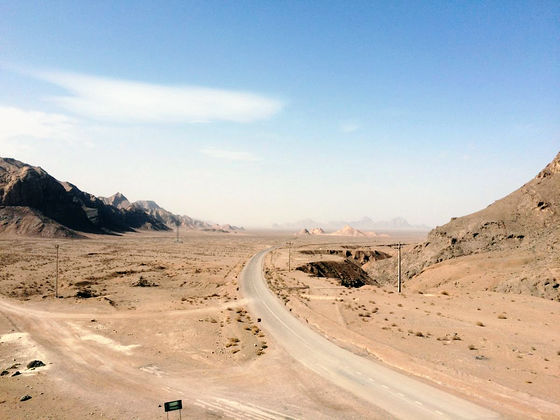 This is also near Yazd, but there are vast fields like as Hokkaido in summer.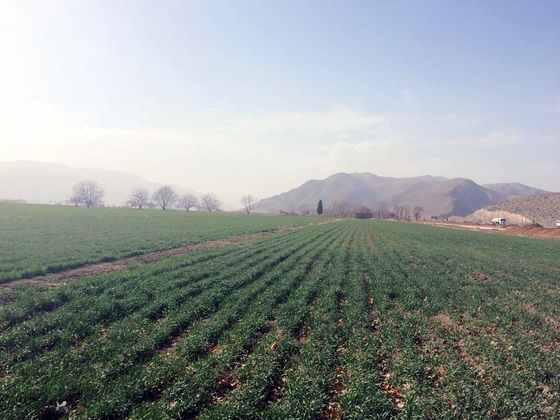 And, when I go to the city along the Persian Gulf in the south, it is as if it is a country in the south to say that it is in February. It was incredible heat that hibiscus was in bloom and it was only a few days ago to see the snowy mountains.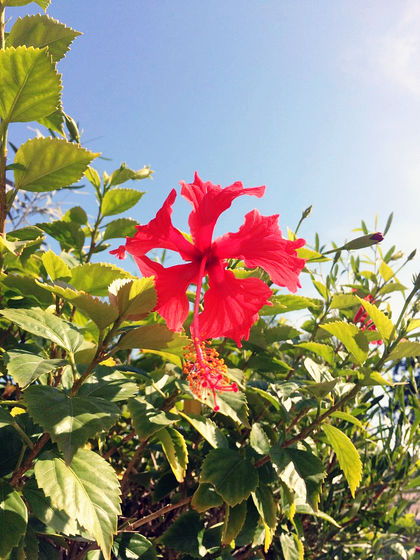 ◆ Iranian people are very friendly
The cityscape is as introduced, but the most important thing is what kind of people live. It was too friendly Iranians waiting for me who was frightened of being attacked in 3 seconds when I go to Iran. The men who meet in the city hit the next one with a good meaning while asking a question, "Where are you from?" "I like it!" "Welcome!"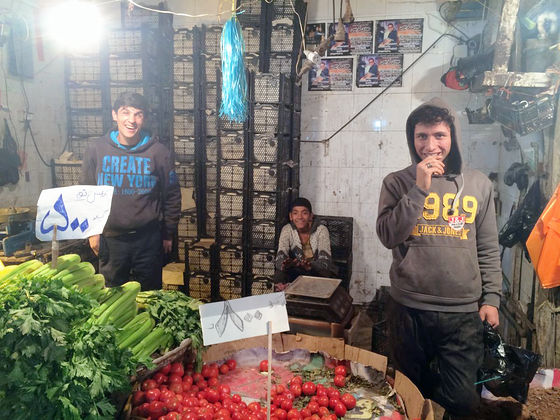 On the other hand, as for women, in Iranian countries the hair must be hidden with a scarf and even foreigners must protect them. A woman wearing a black chaddle is walking in the city. At first glance you will receive honest and eerie impression ... ...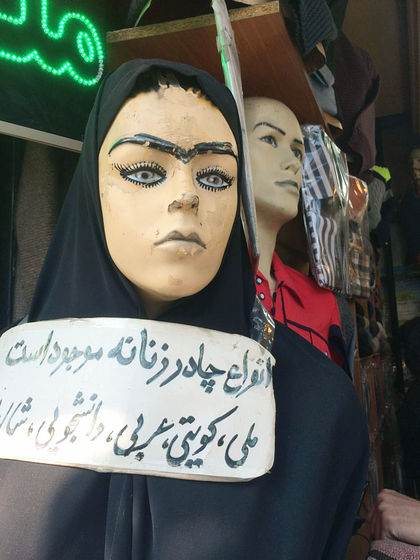 Though they are not as aggressive as men, they will speak to you frankly if there is a chance to speak.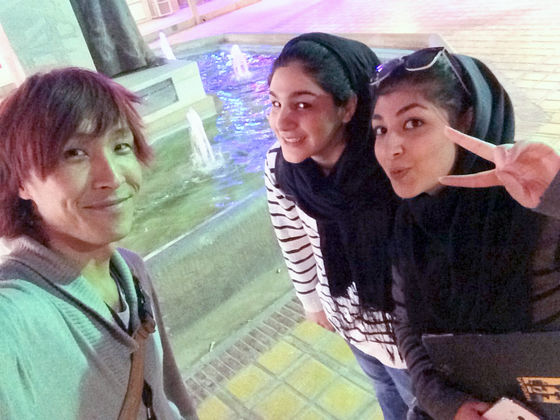 Iran in the image of security seems to be bad. Of course there is no danger at all, even if it is even at night it was enough friendly to be sure that someone would help us by walking through the popular boulevard.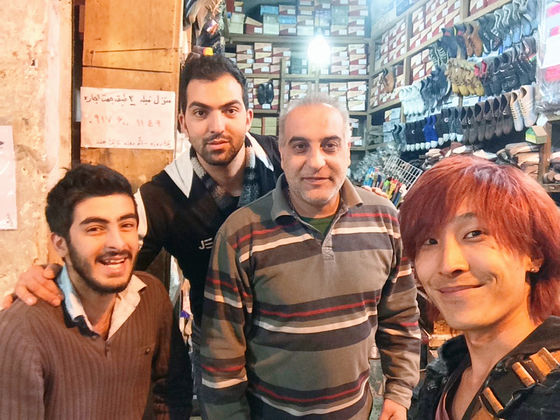 In Iran, such things are popular
It is here that Iran was shocked by Iran, whose security is bad. What a tent!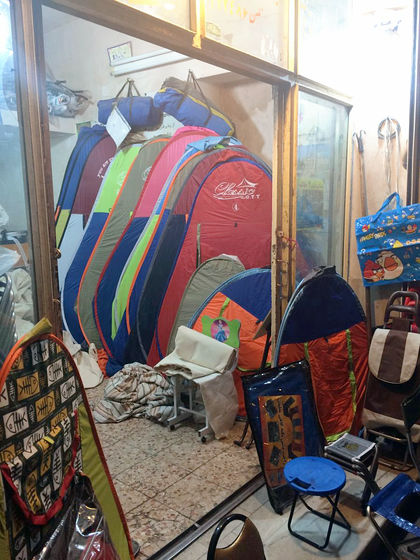 Actually I am surrounding Iran and I often see the people who are camping in the river and in the park. If you do such a thing, you will be hit by a robber ... No, no, it does not seem like that.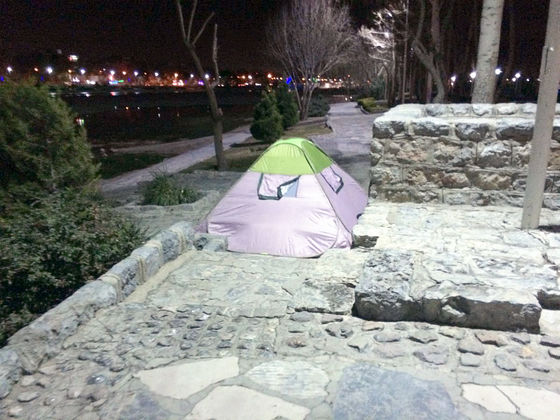 This is the southern partBandare AbbasAt. Numerous tents were lined in the park by the sea. Even if you are a local person, camping can not be done quite easily if it is really a bad area.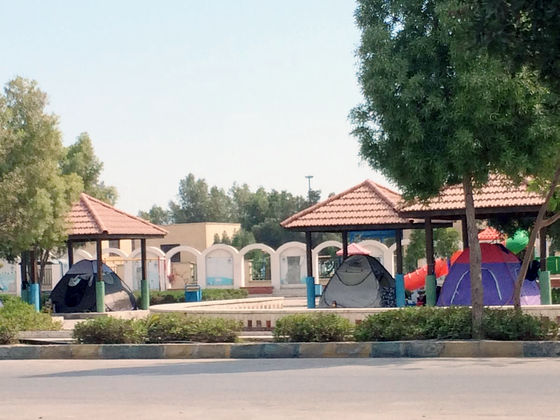 ◆ Japan and East Asia seen from Iran
It is often said from the person I met in Iran the following words.
· Name of soccer player
· Brand name of Japanese cars and electric appliances
· Oshin
Ms. Nagayo
·Captain Tsubasa
· Mito Komon

It is common for other countries to tell the names and brand names of soccer players, but it is the first time that I was told "Captain Tsubasa". This is what the uncle who spoke to me in the town showed proudly. There seems to be an application in which songs by Ms. Nagaya are flowing.



vice versaWith DarvishYaMay J.Japanese famous people who draw blood of the Iranian family, such as Iranian, were not well known in Iran.

Iran is a person who can speak to many people just by walking in the city but some people come from "Chinchonchan" thinking that it is Chinese, even if they say "they are Japanese," the blues · Lee Jackie · Chen! "There are also many things to say, from the influence of Korean drama further"JumongThere were also many things called. For them, East Asia culture may not be able to distinguish in fact.

◆ Why do Iran think security is bad
Although Iran has many sightseeing spots such as ancient ruins, historic religious facilities, and nature, it is relatively safe, but more than a travel program or feature that conveys the wonder of Iranian culture, a miserable incident by Islamic extremists of neighboring countries There are many people who watch the news, it is also a fact that it is easy to remain in the impression. Unfortunately, in Japan, the impression that "one of the countries in the Middle East where security is bad" is strong. I would be pleased if you read this article and get interested in Iran at all, or think that the impression has changed a bit.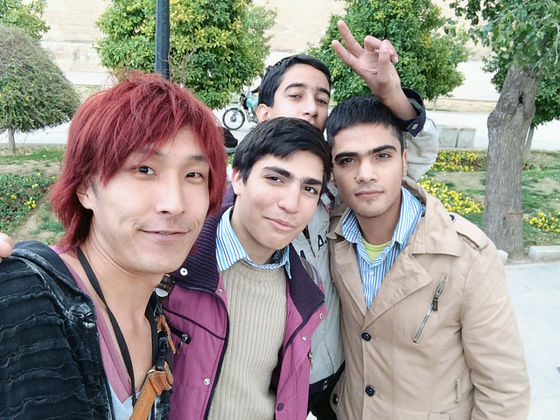 Sentence / coverage: Tomohiro Uetakehttps://twitter.com/hiro_uetaken

Supervision: World newspaperSekaishinbun.net