"Artiphon INSTRUMENT 1" which can play any instrument such as guitar, violin, piano, drum, etc. with just one unit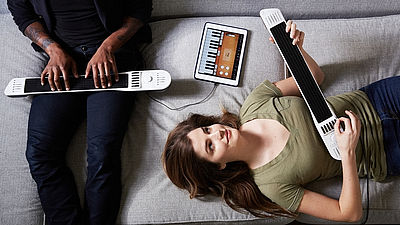 A new instrument that will play strings, percussion instruments, keyboard instruments by one with digital strings and tap buttons is called "Artiphon INSTRUMENT 1"is. By linking with Apple's GarageBand and various DTM software, you can actually stroke any kind of instruments such as guitar, bass, violin, piano, drum, etc., actually stroke it, hit it as a keyboard, play the battle with the smartphone as a bowl It is an epoch-making instrument that makes it.

Introducing the Artiphon INSTRUMENT 1 by Artiphon - Kickstarter
https://www.kickstarter.com/projects/artiphon/introducing-the-artiphon-instrument-1

What kind of instrument is "Artiphon INSTRUMENT 1" is explained in the following movie. You can see where you are actually playing from 3:43.


"It's like a bass, it seems good for jazz musicians if you can play a variety of instruments."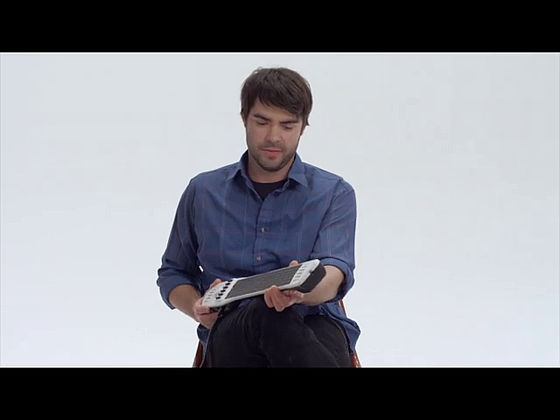 A man who is pleased to have a chalking vibrato like "guitar and bass" with "Artiphon INSTRUMENT 1".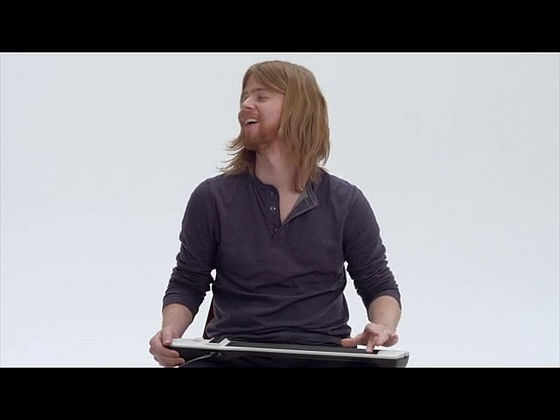 Children playing with rockish guitar sound.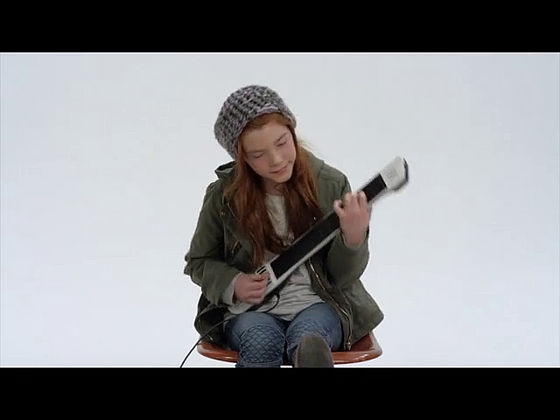 It is also possible to play like a piano.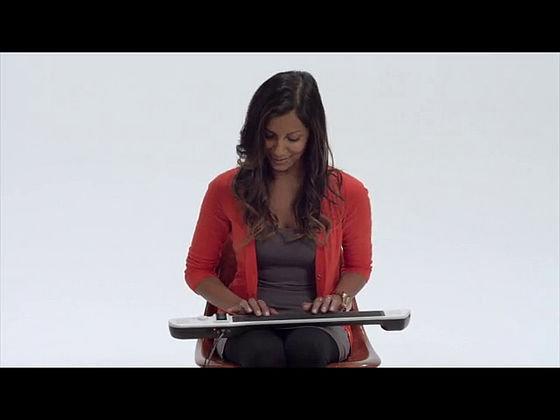 "Artiphon INSTRUMENT 1" is a new instrument with strings and pads. You can play anywhere if you charge it with the built-in battery.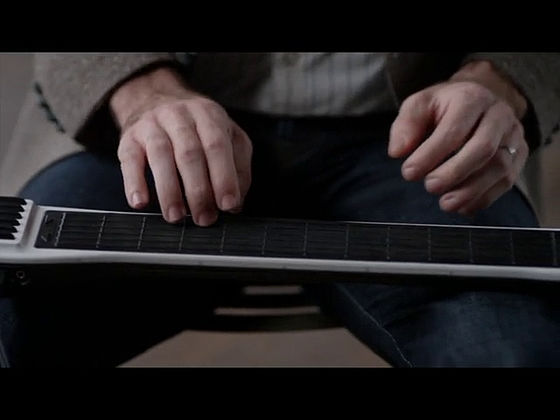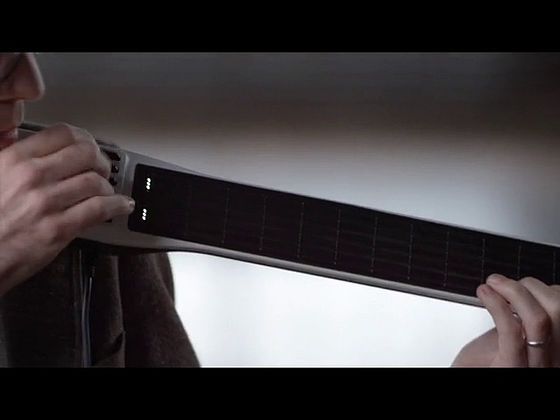 By changing the setting drum sound and ... ...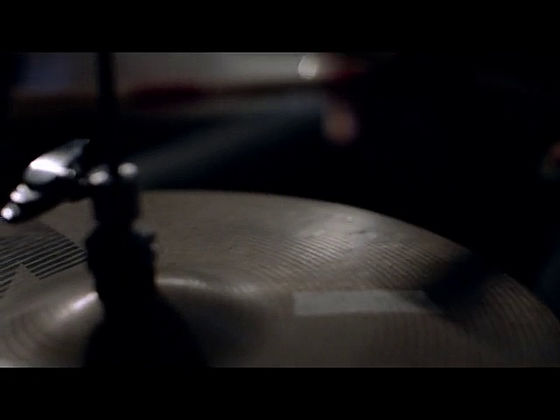 guitar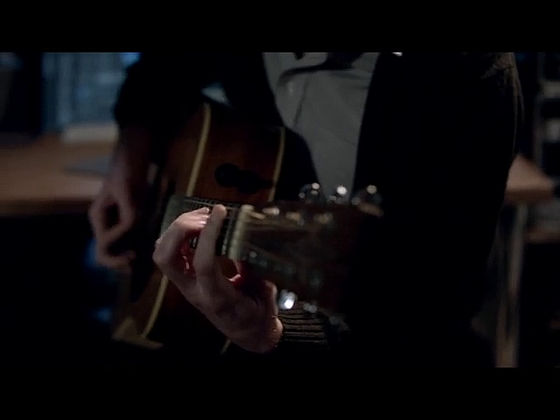 Various instruments such as cello can be played only with "Artiphon INSTRUMENT 1".



Wearing a strap and playing from the shoulder.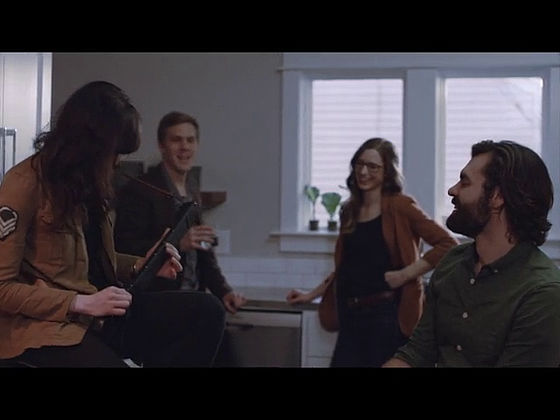 It seems that you can play the violin by replacing the smartphone with the violin bow.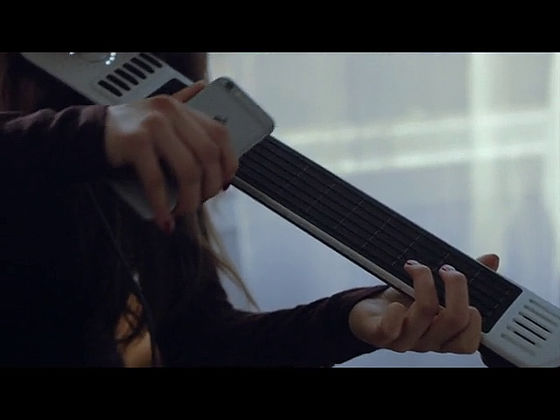 Change the sound source to be played through the application.



In addition to smartphones, iPad can also be used.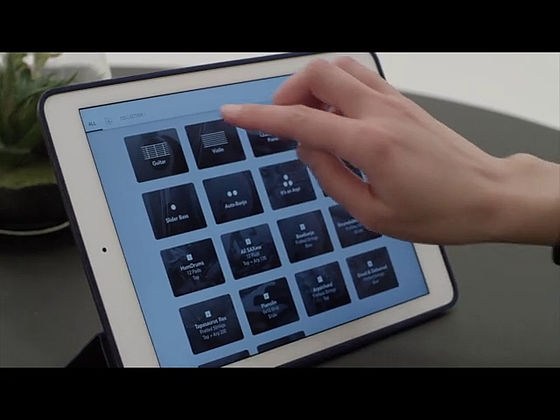 It also supports over 100 different music applications including Apple's GarageBand and various DTM software, so you can connect and control strings and keyboard as MIDI controller.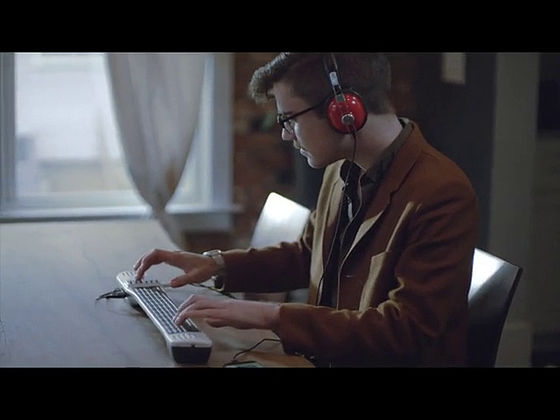 The neck part is a string and pad. If you hold the string like a guitar and stroke it, you can play the chord you like, you can use it as a keyboard and percussion instrument of the piano if you lay it down and play it.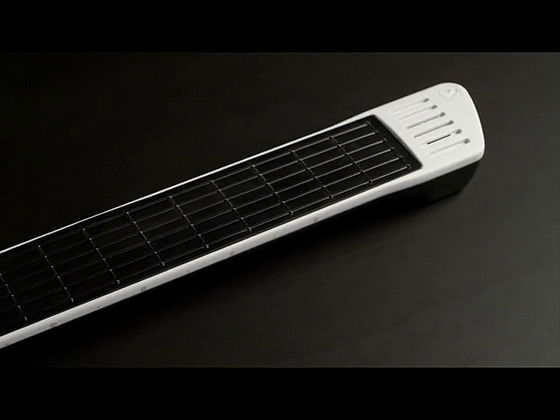 The main body has speakers on the left and right, and the volume and mode can be switched with the knob. The six black buttons next to the knob are stroke & picking buttons, six digital strings and tap buttons are placed in the neck portion, and 12 frets are also attached. In addition to incorporating an accelerometer, it can sense pressure intensity and velocity. External output is USB / Lightning port in addition to the headphone / microphone jack · power supply, it is point that it corresponds also to MIDI connection. It is a DTM instrument that seems to be transcendent.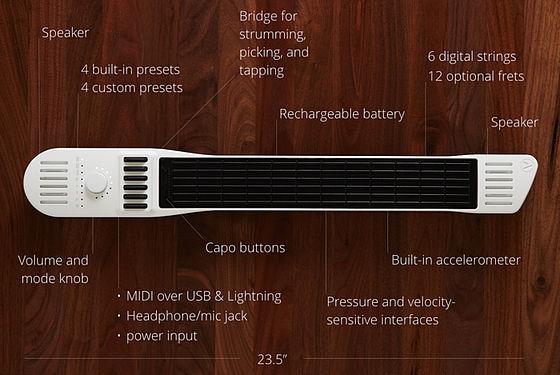 In addition, "Artiphon INSTRUMENT 1" is seeking investment by Kickstarter. As we write articles, we are already collecting equity investment that is close to twice the target amount, so we are almost certain to commercialize it. Products that can be obtained by the investment amount are as follows. There are three types of color, but "Nashville Edition" is limited to the US only, and only two types of money can be invested from Japan: white and black.

· $ 349 (about 42,000 yen):"Artiphon INSTRUMENT 1" (white or black) × 1
· $ 399 (about 48,000 yen):"Artiphon INSTRUMENT 1" (white or black) × 1, special soft case, strap
· $ 1299 (about 155,000 yen):"Artiphon INSTRUMENT 1" (white or black) × 4 units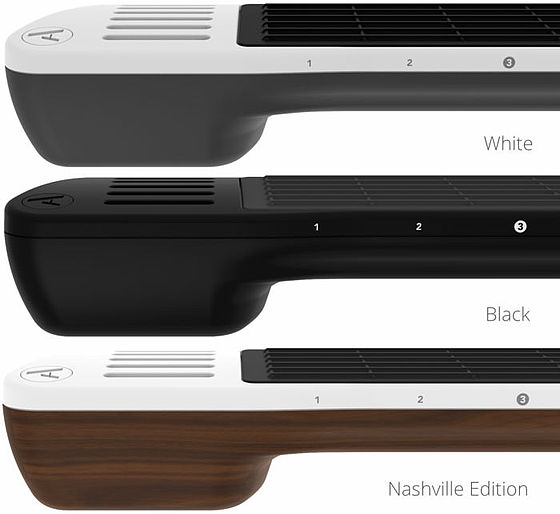 Product shipping is planned around January 2016, and shipping to Japan requires a separate $ 50 (about 6000 yen). The deadline of investment is until 12 o'clock (noon) on April 13 th (Monday) 2015.
Introducing the Artiphon INSTRUMENT 1 by Artiphon - Kickstarter
https://www.kickstarter.com/projects/artiphon/introducing-the-artiphon-instrument-1