I tried eating "Mayonnaise to taste Quepie eggs" which is sold out completely by reservation ahead of time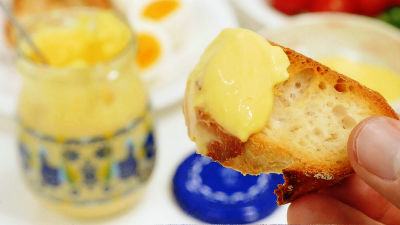 Since the launch was announced in early February, the inquiries and orders were flooded and the items that are drawing attention from before the launch are QP's "Mayonnaise to taste eggs"is. As of February 27 (Fri), alreadyAmazonAlthough it was in a state difficult to obtain such as becoming sold out at the point of sale, I tried to eat it because I got ahead ahead.

Using commitment egg "Egroyal" "Mayonnaise tasting Quiupee egg" New release on sale only New shipment from Monday, March 2
http://www.kewpie.co.jp/company/corp/newsrelease/2015/19.html

Mayonnaise to taste eggs is a package with a luxurious feel in a bottle.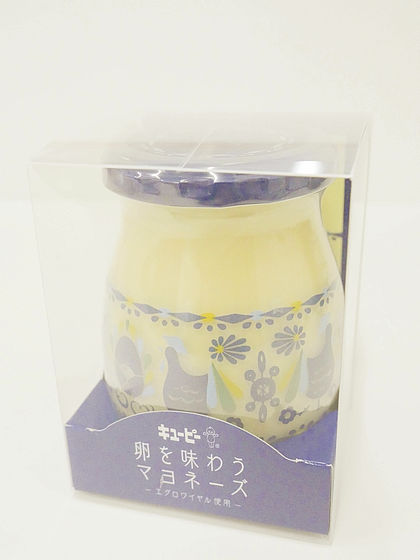 I took a transparent package and it contained instructions.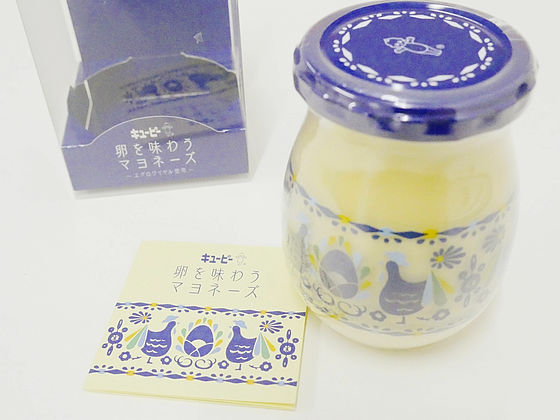 The commitment is written in the instruction, it is said that mayonnaise which used eggs 1.5 times and has aged using rich white vinegar and rapeseed oil.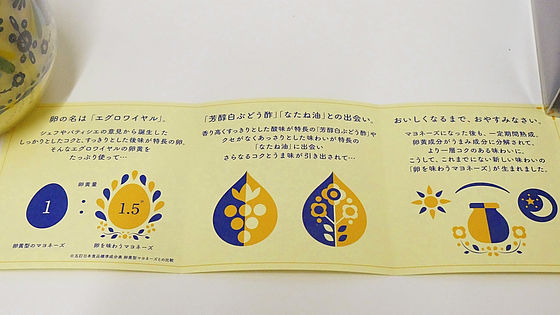 The size of the bottle can be held by hand, and its content is 250 g.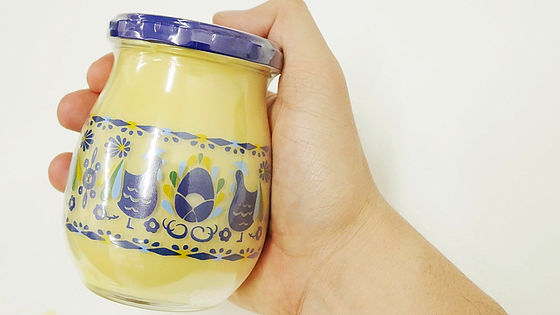 There are also features in the design where eggs and chickens are drawn.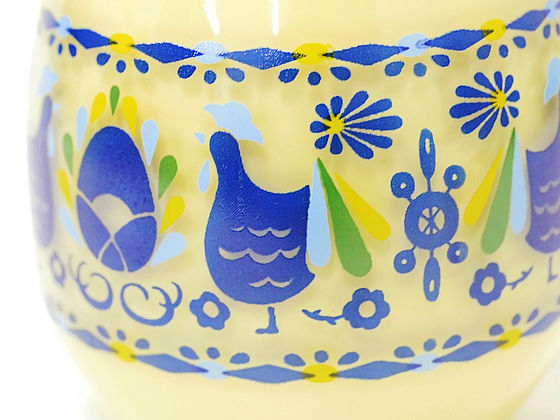 Raw materials are edible vegetable oils / egg yolks, brewed vinegar, salt, condiments (amino acids), condiments and spice extracts, and calories are 100 kcal per tablespoon (15 g).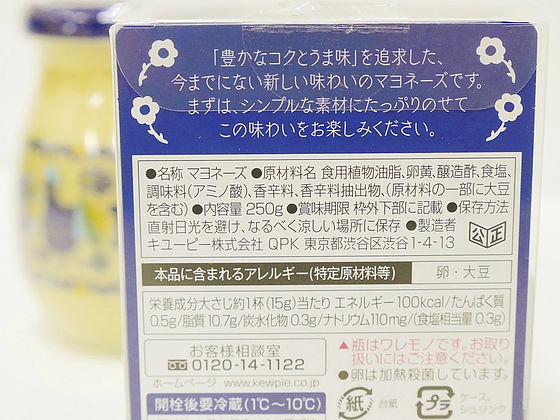 When opening the bottle, there was a corner in the middle.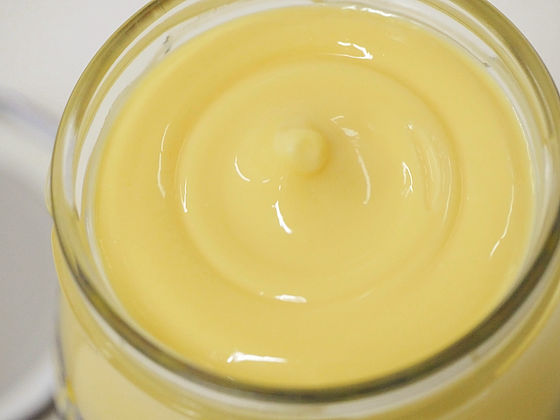 When I put in a spoon, I put it more than ordinary mayonnaise, and it is a firm impression.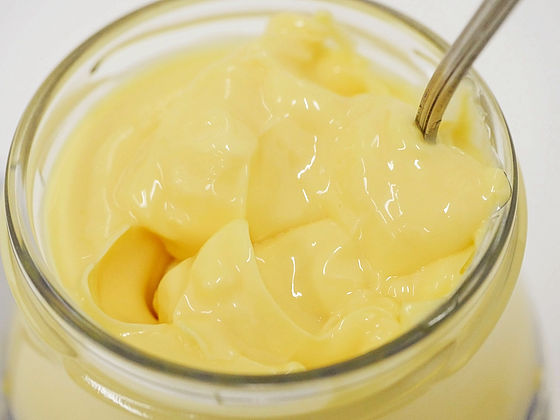 Even if I lifted it with a spoon, it never drooped downward.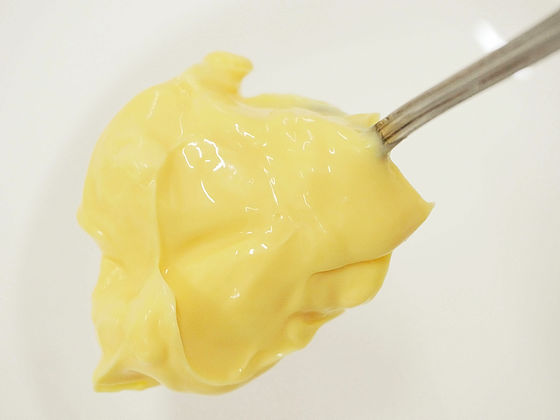 Compared to ordinary mayonnaise on the left side, you can see that mayonnaise that tastes Queepie egg on the right side is yellowish.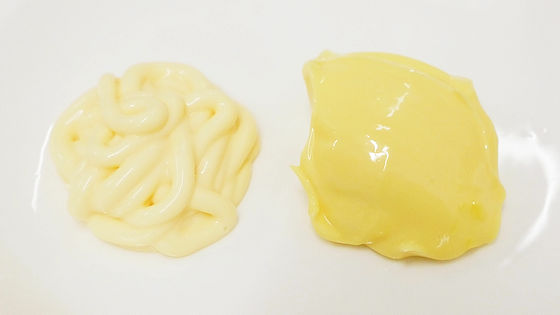 I tried collecting foods that might fit mayonnaise at once.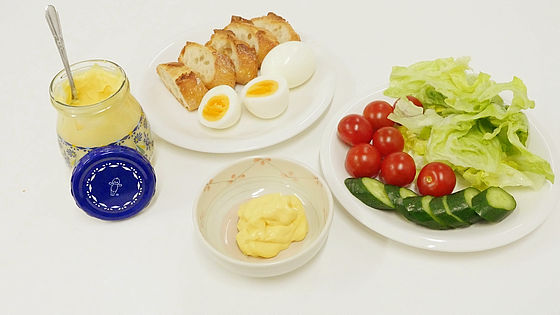 First of all, when you try to eat it on a baguette, the richness and umami are stronger than ordinary mayonnaise, the acidity is felt weak, and it is rich enough to become a leading role rather than garnishment anyway. It is a feeling that it seems to transform into a one rank upper dish by a simple sandwich because premium compatibility with bread is excellent. It seems that it can be used as a source of main dish such as meat and fish, but it seems that it is required to use a different way from usual mayonnaise, such as too thick to be "raised bean mayo".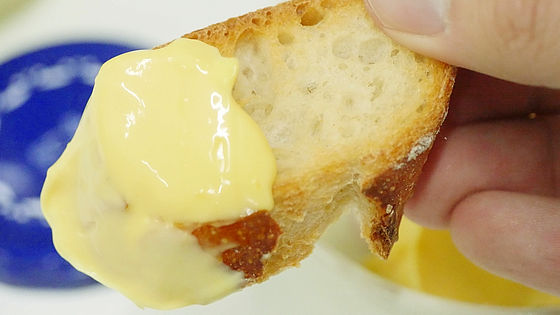 It is finished like plus egg feeling on normal mayonnaise, so it gets stronger egginess somewhat, but of course good compatibility with boiled eggs is also good. It is good to mix with eggs and potatoes, potato salad. Mayonnaise 's umami and richness are more emphasized, so it can be said that it is difficult for people who dislike mayonnaise to eat, but in other words people who like mayonnaise seem to like it very much.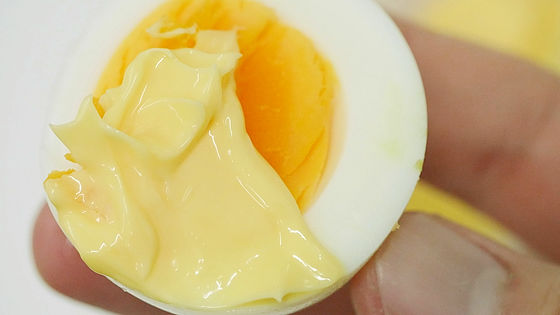 Tomatoes ......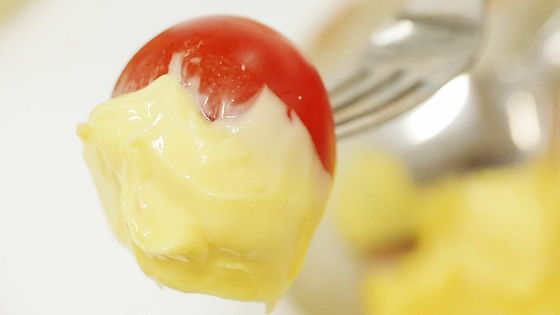 I will add it to cucumbers and eat it.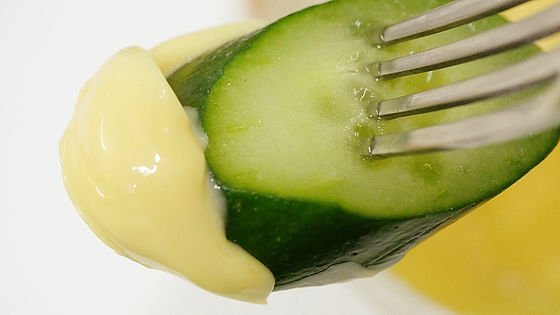 When I tried eating with a lettuce, cucumber and tomato that seems to be used in a salad, because of the large moisture content of vegetables, because of the strong habit of mayonnaise that tastes kewpie eggs, when I ate with eggs with bread · boiled I did not feel like "excellent compatibility" like. It may be different if boiled vegetables such as asparagus and cauliflower, but it was a feeling that the usual mayonnaise was enough if you eat an ordinary salad with impression that the whole taste is blurred because there is little acidity.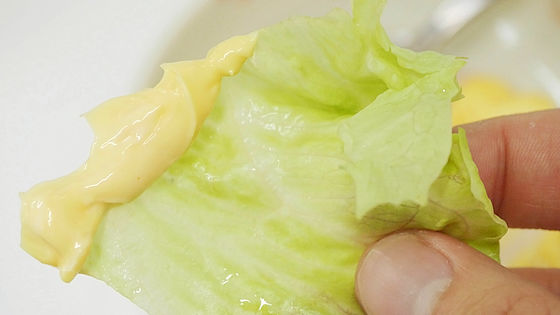 In addition, mayonnaise to taste eggs is 1350 yen including tax. Because the sales place is mail order, department store, retail store, etc. It takes time to mature and it is difficult to mass-produce, so it may be difficult to purchase immediately after selling, but it is a mayonnaise but a line with ordinary mayonnaise It seems to be worth trying once if you like mayonnaise because it seems that you can also use a different way from usual.