Infiltrate a huge facility that earns about 180 million yen in a virtual currency in a month, is not known and its actual condition?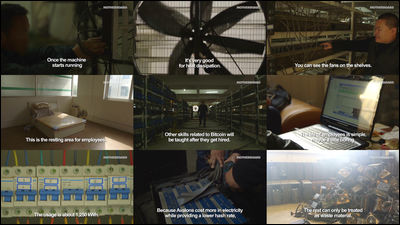 Virtual currency "Bitcoin (bit coin)Okay.Mining work is carried out by introducing tens of thousands of computersSometimes there are times when it is going on, and the scale is expanding day by day. A certain Chinese group possessing six bit coin mining facilities seems to earn 1.5 million dollars (about 180 million yen) in a month, so to unravel its mysteryMotherboardHas infiltrated the facility and interviewed engineers and managers working at the facility.

Inside the Chinese Bitcoin Mine That's Making $ 1.5 M a Month | Motherboard
http://motherboard.vice.com/read/chinas-biggest-secret-bitcoin-mine

Life Inside a Secret Chinese Bitcoin Mine - YouTube


The facility visited by Motherboard is one of six bit coin mining facilities owned by a certain group. When Motherboard got interviewed in October 2014, we succeeded in generating 4050 bit coins per month for the total of 6 facilities, which was $ 1.5 million at that rate (about 180 million yen ) It becomes equivalent.

There are bit coin mining facilities in Dalian City, Liaoning Province, China.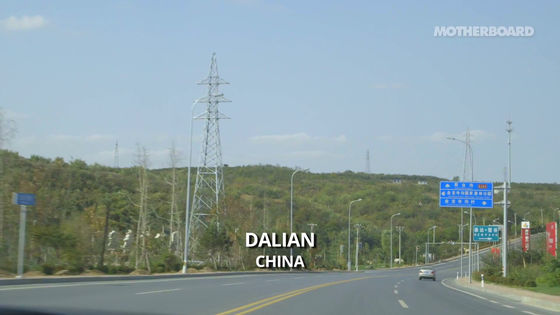 Jin Xin, a manager of a bit coin mining facility, will guide me. The reason why the facility was established in Dalian City is because "the condition regarding the environment such as air was relatively good," Xin commented.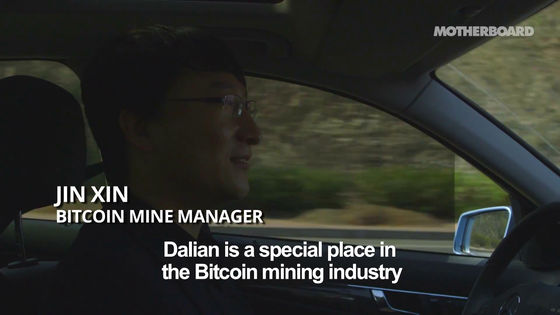 The appearance of a bit coin mining facility looks like this. It does not seem to be a facility mining the virtual currency that takes a very early age. However, it is said that Xin said "This facility is the No. 1 bit coin mining facility in this area." The facility is three stories high, and it seems that bit coin mining is being done on the second floor part here.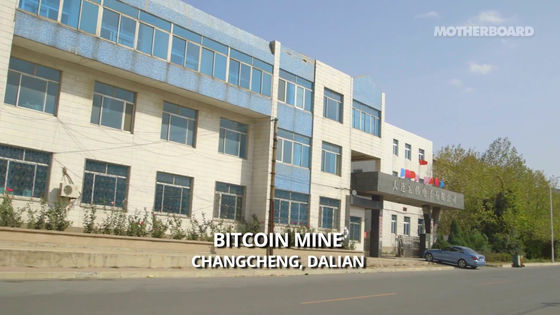 The floor where bit coin mining on the second floor is being done is like this. A large amount of cables stretches above the floor, and there are multiple racks behind them.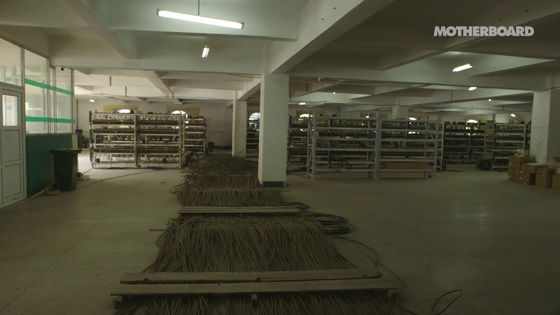 As Mr. Xin seems to be managing a variety of items necessary to operate facility, facility, power supply, etc. as manager of this facility, in cooperation with friends, we operate five other bit coin mining facilities It seems to be.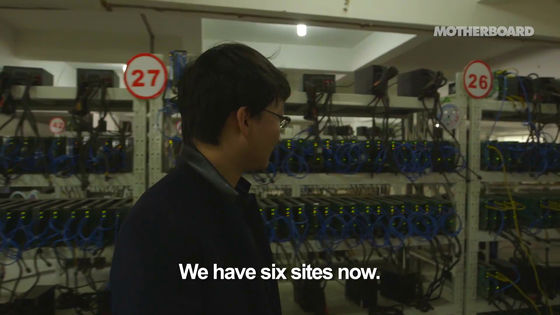 Bitcoin mining solves a mathematics puzzle with a high degree of difficulty and obtains 25-bit coin (about 590,000 yen for 1 bit coin equivalent of 200 dollars) for that reward. A countless number of computers lining behind Xin are all prepared for bit coin mining only, and when bit coin mining was most successfully done, there are days when it is possible to get a 100-bit coin on the 1st day It is said that. However, it is said that the number of mining has declined greatly due to the appearance of specialized mining terminals etc at present.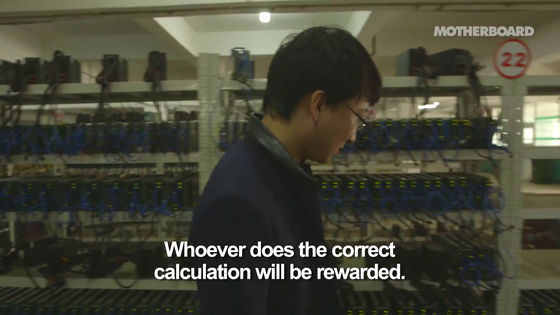 The amount of electricity used is 1,250 kWh, and the monthly electricity bill can reach as much as $ 80,000 (about 9.5 million yen).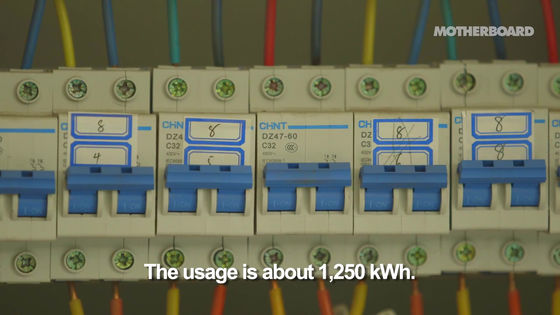 It seems that this facility is currently mining 20 to 25 bit coins per day. There are 3000 dedicated computers in the facility, and it is possible to calculate 8 petashashes per second by combining 6 mining facilities. Note that this was the power that occupied 3% of the entire bit coin network in October 2014.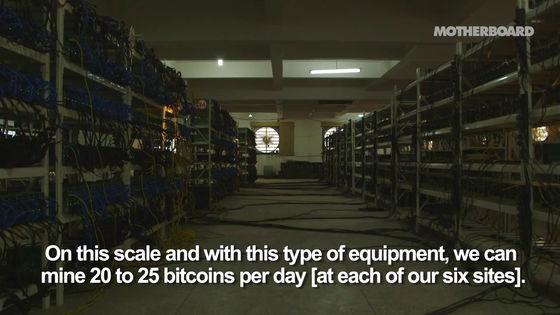 It is a very easy-to-understand facility that connects a computer dedicated to mining to a power supply, connects to the Internet, calculates and tackles bit coin generation.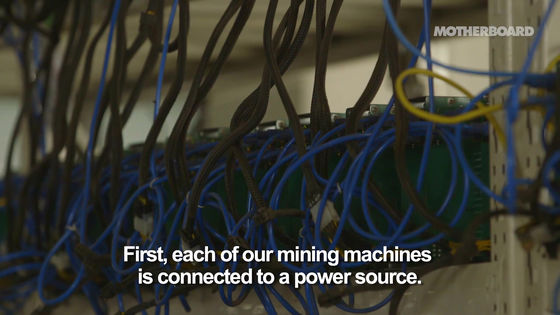 "I believe that bit coins are the future form of currency," Xin said.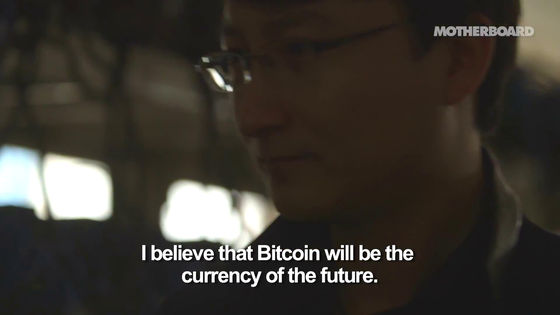 Bitcoin is a virtual currency just birthing, so the price is not stable yet. However, "The trend of the times is in the virtual currency, and the current real currency society will head toward the end with the development of the virtual currency," Xin expects growth of the virtual currency.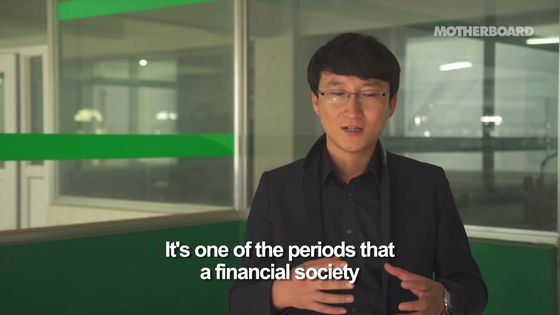 Discovered countless computers casually placed in a corner of the floor. These are broken and unusable things or "no longer used", the number is about 900 units.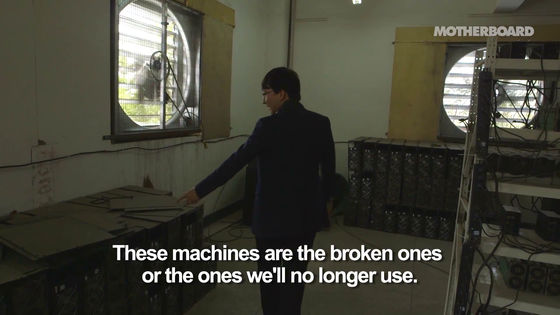 The reason for "no longer using" was because it was a low hash rate in spite of the high power consumption, and now it is performing bit coin mining using a computer with a higher hash rate. However, it seems that parts that are no longer used are recycled.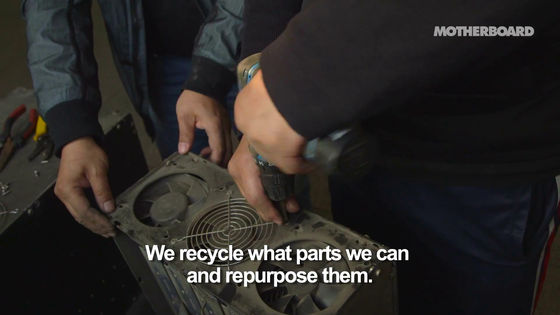 However, other parts are just garbage.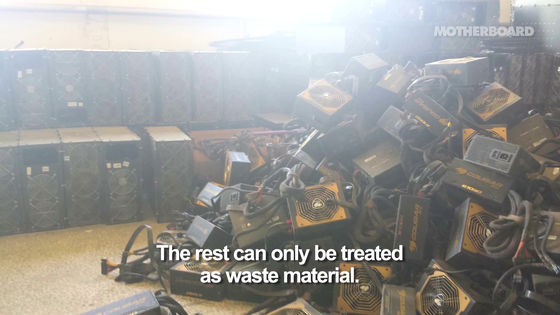 "When something goes wrong, the hash rate goes down and the dedicated device glows red," said Xia Yu, a technician working at the facility.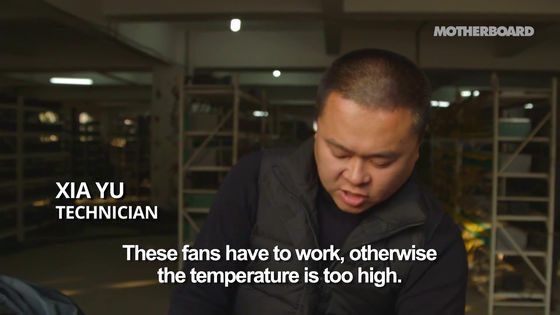 A blower is installed everywhere in the facility so that the terminal does not run out of control, and the wind is blowing indoors. Although the blower seems to be very useful for dissipating heat from the computer, it seems that the temperature inside the facility will become so hot that it will exceed 100 degrees Fahrenheit (37.78 degrees Celsius) for several months in summer. In addition, if you watch the movie, you will hear a loud noise by the blower operating in the facility.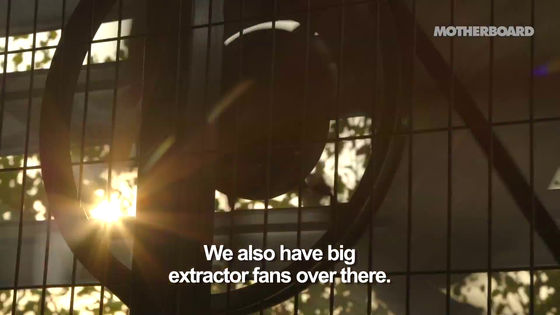 Engineers at mining facilities are living in living, and living by returning home only for 4 or 5 days a month, it is possible to receive far more expensive salary than factory work etc in other industries.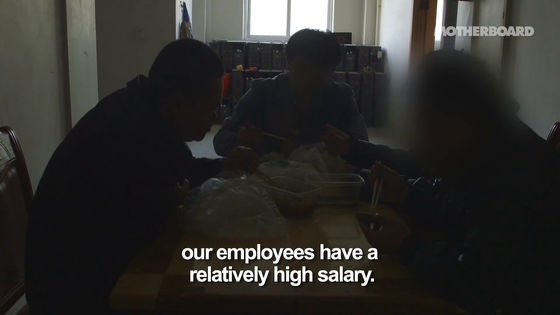 When computers in the facility can not continue mining work, mostly it seems that problems are occurring in either "electric equipment", "electricity supply", "internet" or "computer".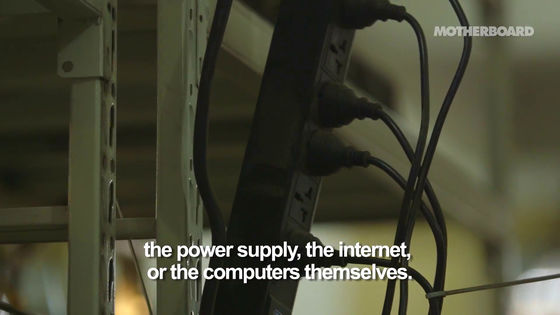 Technicians working at the facility will solve these problems and repeat the maintenance check so that the entire facility can maintain a high hash rate even a little.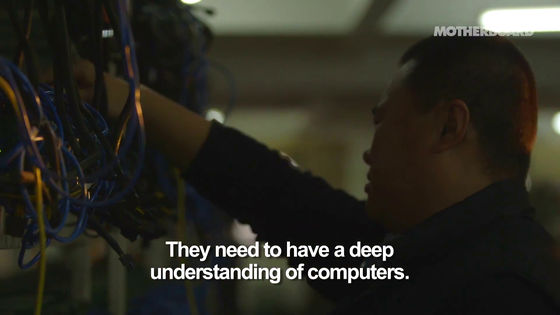 This is the room where the technicians rest. It is too stormy but here is a place of peace of the technicians.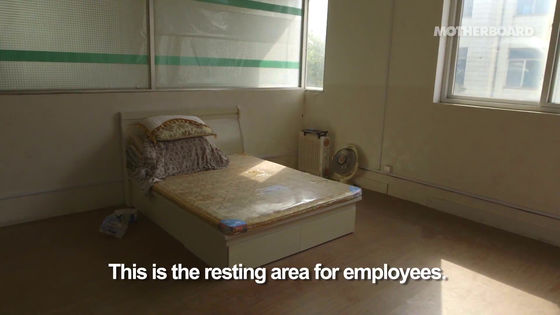 The work of engineers working in mining facilities is basically monitoring the operating condition of the machine, so it seems to be very boring.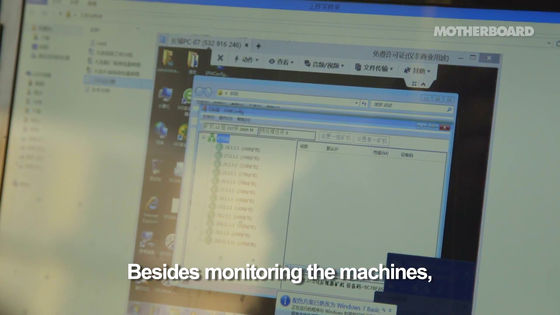 However, since the computer will continue to operate 24 hours a day, it is necessary to keep technicians in the facility. By always arranging engineers, even if trouble happens to the facility machine, we can deal with it immediately, but in most cases it is just as easy to fix as trouble, "Thinking in terms of workloads is only lighter than other jobs," Yu says.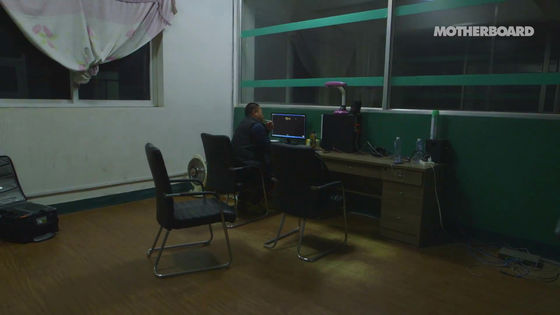 So, usually you drink tea while monitoring the inside of the facility ......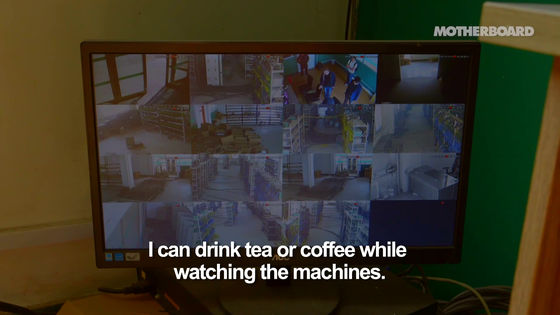 He seems to be killing time by playing games and smoking cigarettes.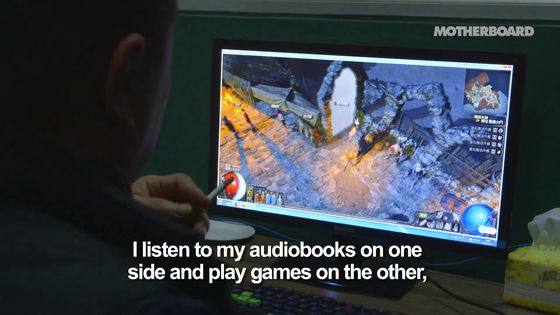 I asked Motherboard, "Do you think it is a good timing for buying bit coins and investing in this?", And Xin said "I am Jesus as my opinion" .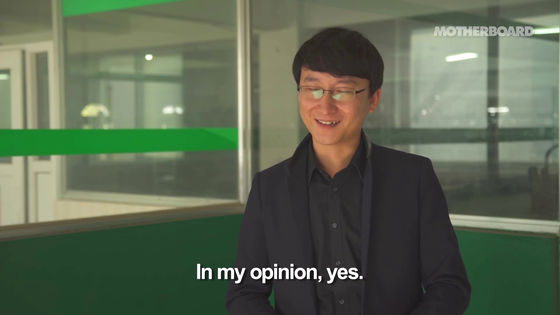 in Video, Posted by logu_ii