Summary of cosplay photo collection, pretty girl cosplay year and "parasite beast" Miggie etc with one festival 2015 [winter] in chaos like this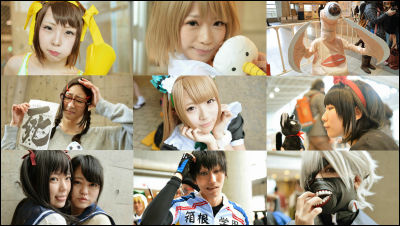 Festival of figuresWonder FestivalIt is a big event for cosplayers as well. It was a difficult situation on rainy or cold day on Wednesday's winter in 2015, but still the cosplayers gathered from all over the country "lovelive!"Touken Ranbu"Frozen"Wimpy pedals"Princess Maritime"Kiki's Delivery Service"And others, such as a splendid cosplay was performed.

Normally, cosplayers are overflowing in the free zone between the hall and the hall, but this time it is a little less. But why……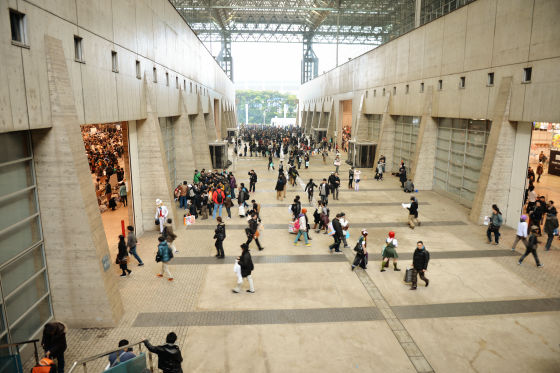 Because it is rainy we can not use the space outside the venue where cosplay shooting is always done.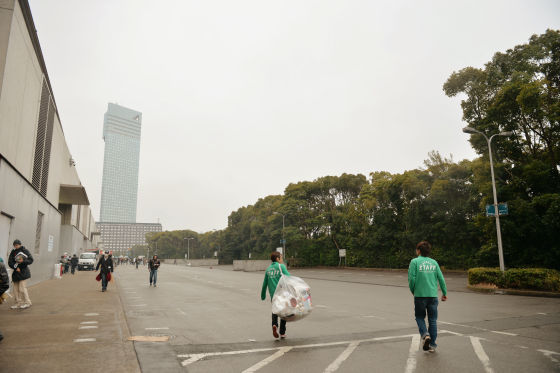 So, this time a temporary cosplay space was set up where I went up to the 6th hole.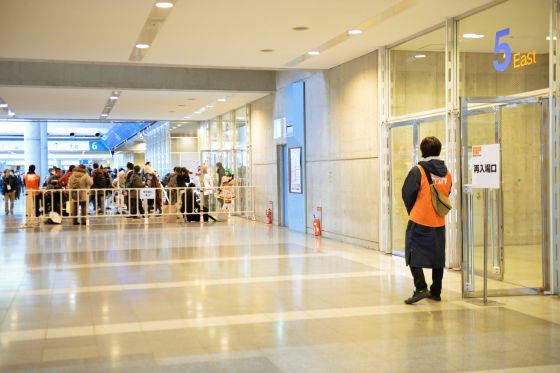 When walking in the temporary space inside the hall, we first encountered a trio cosplayer.The Melancholy of Haruhi SuzumiyaThe Chiaru girl HaruhiWhat's thisMr.,RAVEErie isUbonkoMr.,Cross angel and angel of the dragonAnge ofLoveMr. is.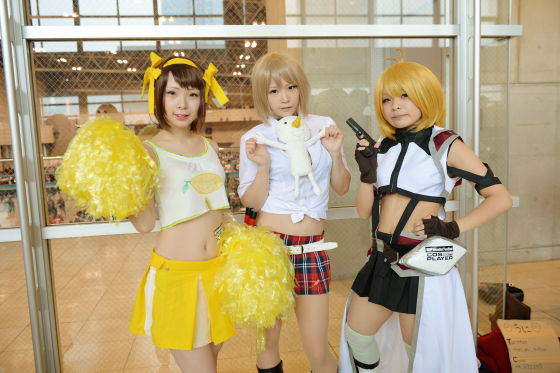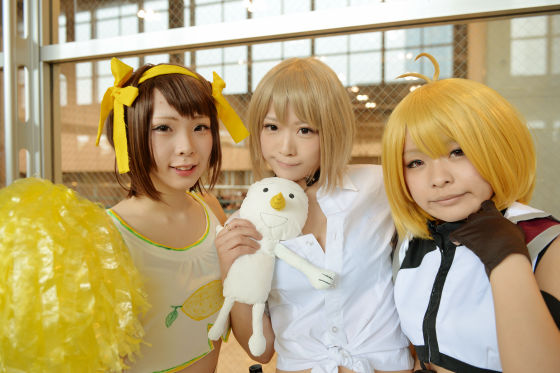 RAVEMr. Ury who looks like Ellie's is a sexy atmosphere.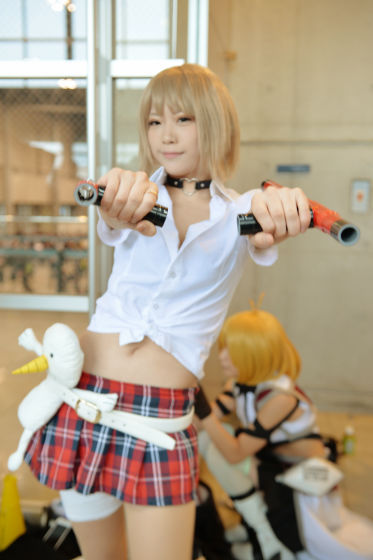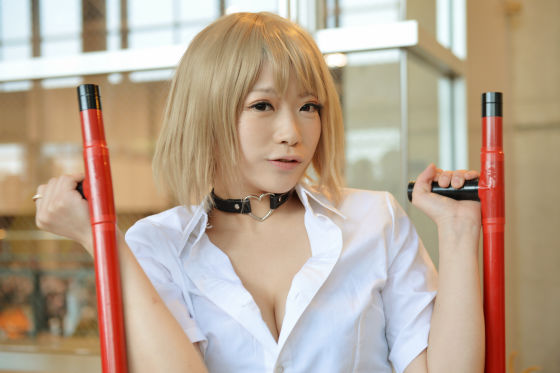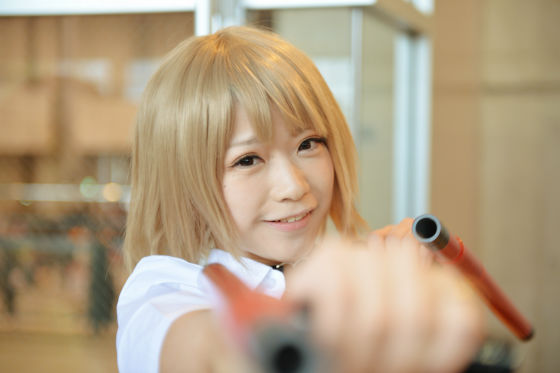 I also handmade the Blue Doll.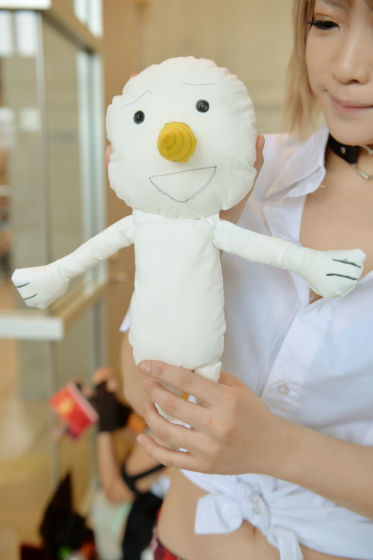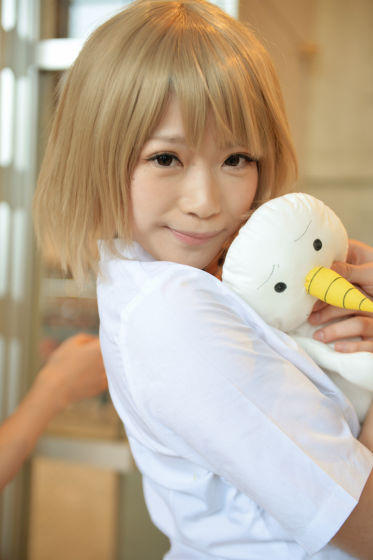 The Melancholy of Haruhi suzumiya style with pom pom.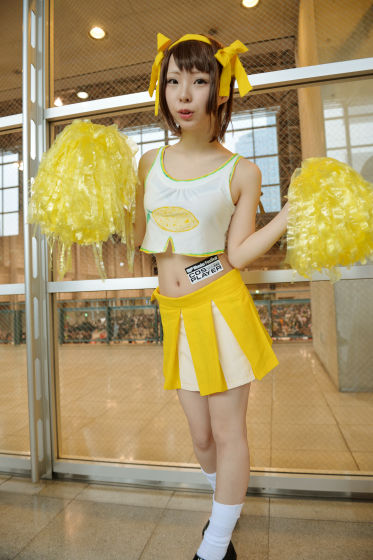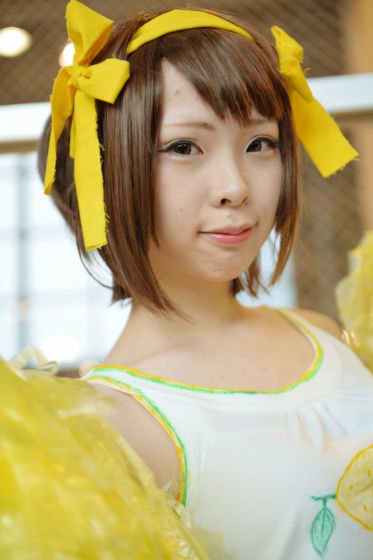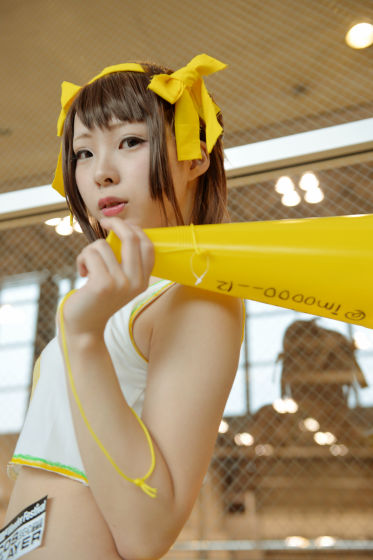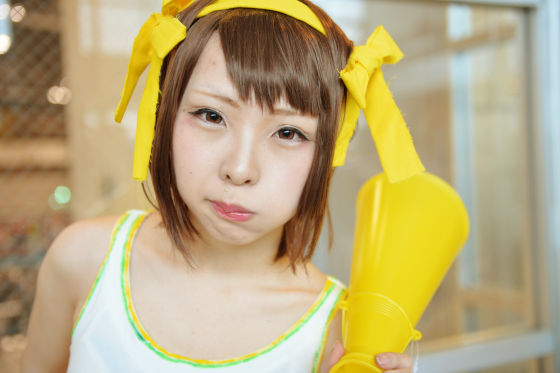 Yu is an ange with a gun.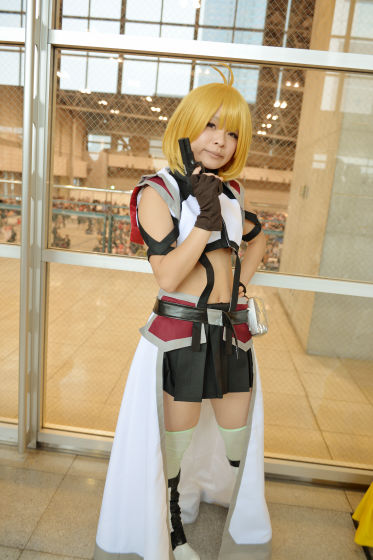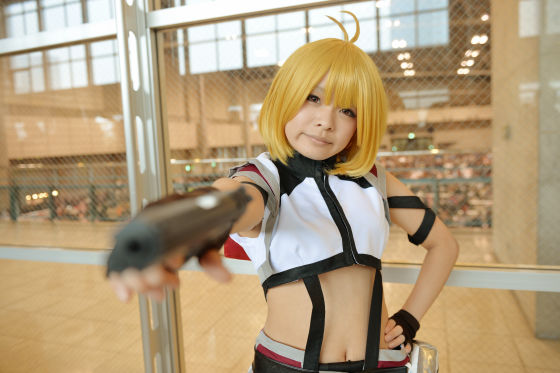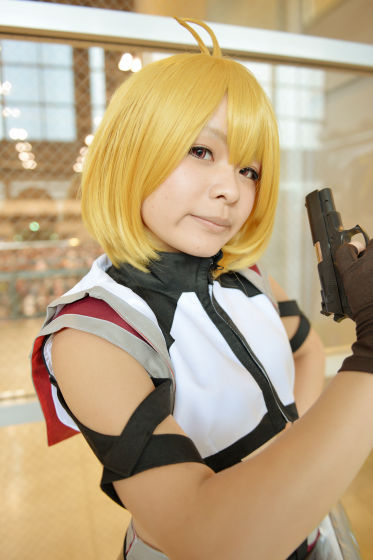 continue,Monsters IncNatsume - san and Leehai - san who are wearing a costume that arranges monster "Randall · Boggs" like a lizard appearing in "Sally" of a scary shop.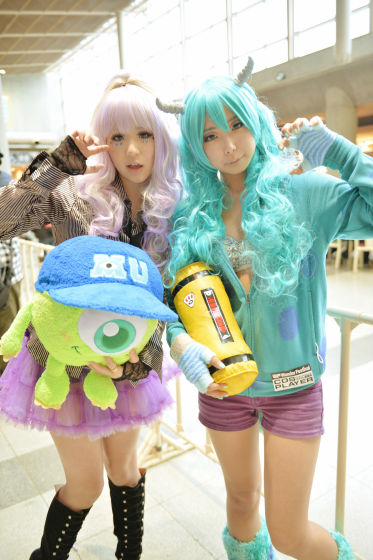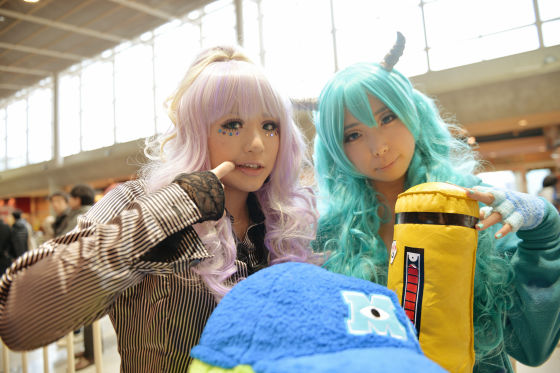 Looking back is like this. The tail is on properly.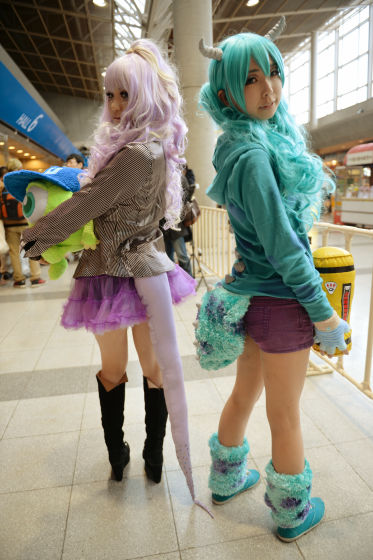 As I walk further with Tech TecParasitic beastI encountered Miggy. People insideFoolMr. is.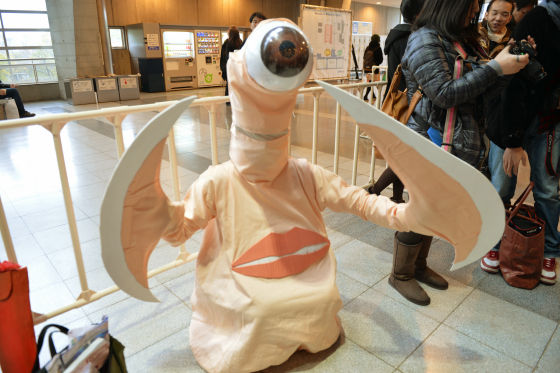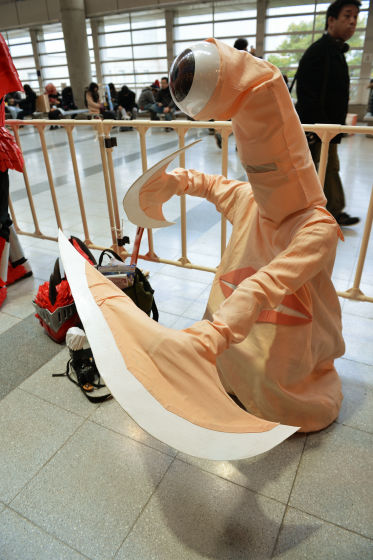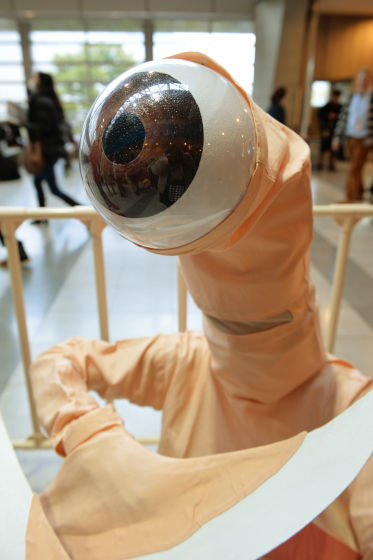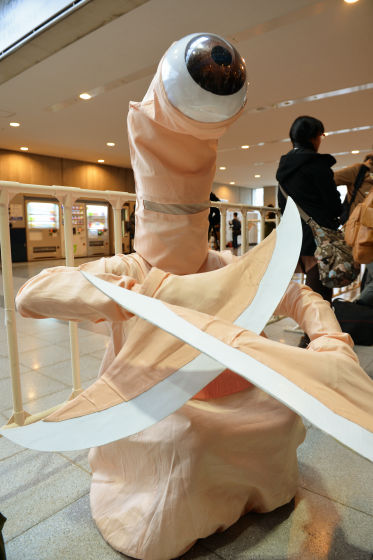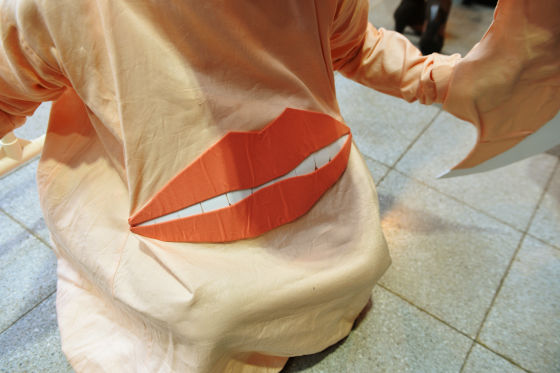 Once going out and walking in the free space between the hall and the hall,IronmanAlso found.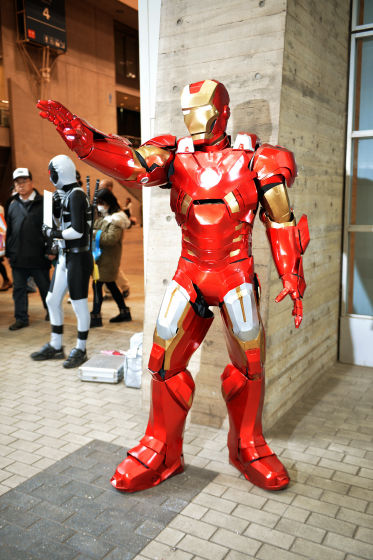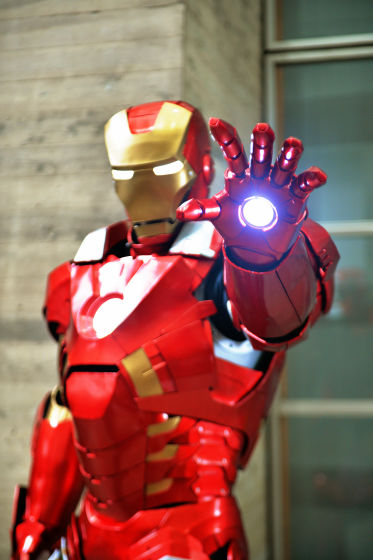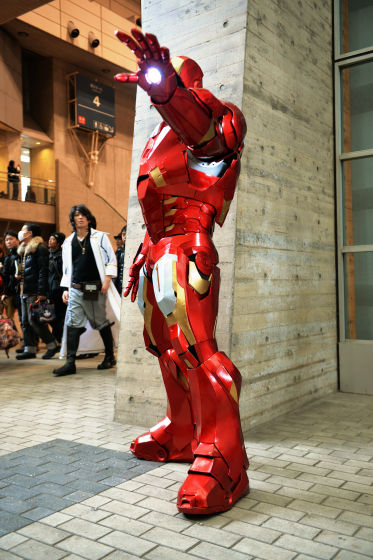 It appeared from the bottom of Vienna and the mask is Tony Stark ...... Not Ferrio.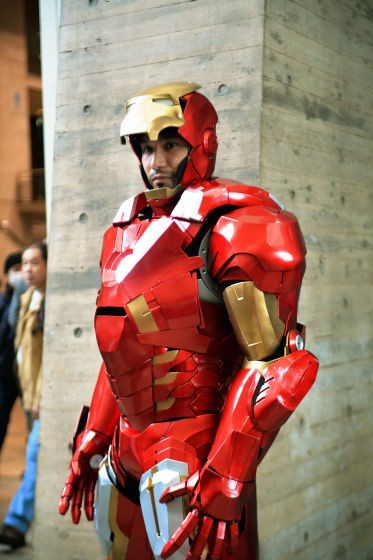 Love PlusTakamine 's love flower has becomeHarunomiya YunWithAkiyomi neomaMr.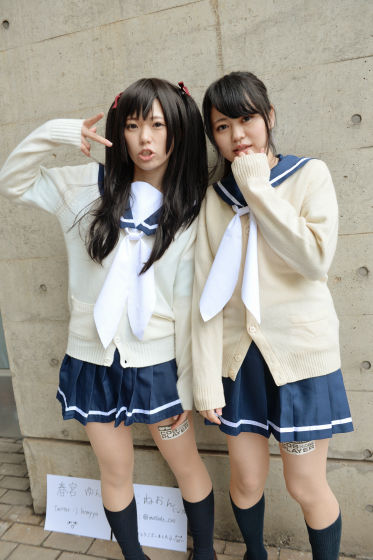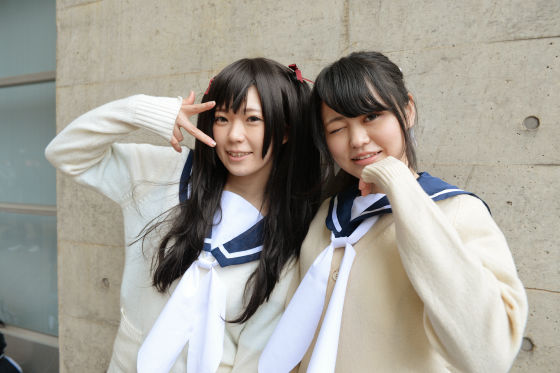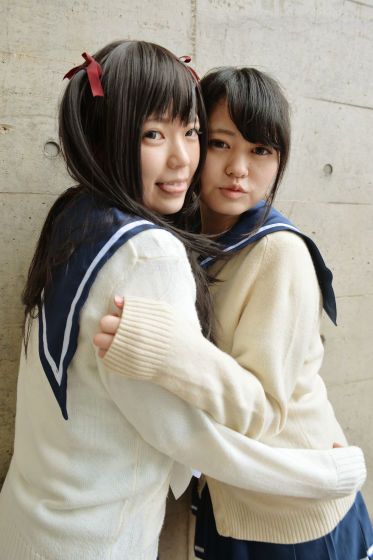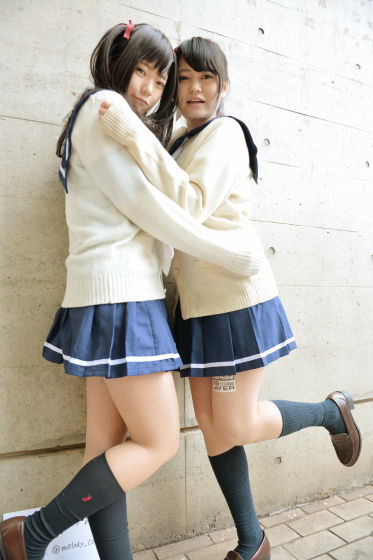 This is Yun Shunsui,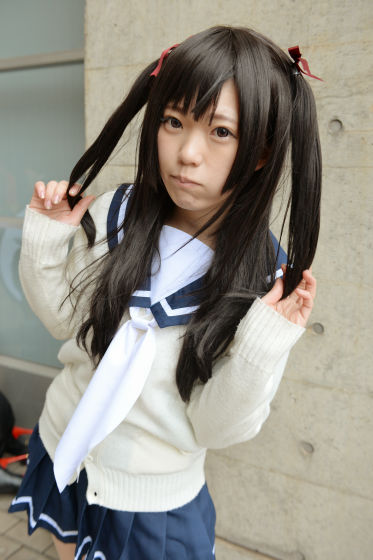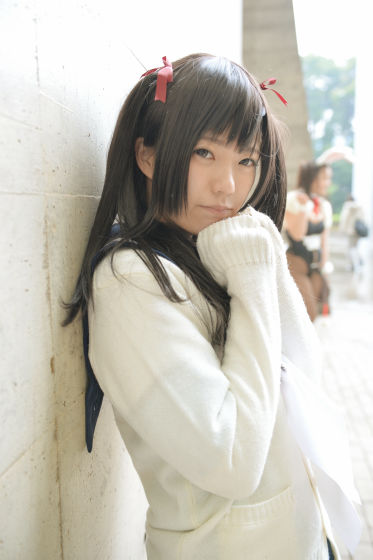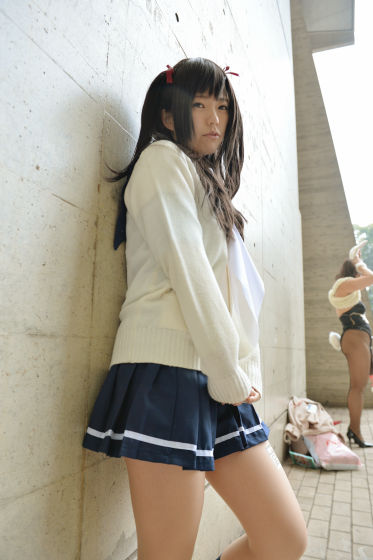 Akihiro Maion.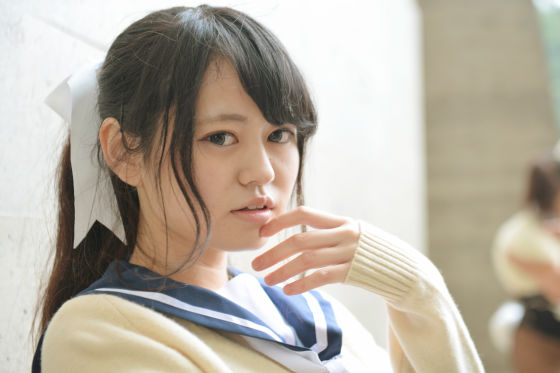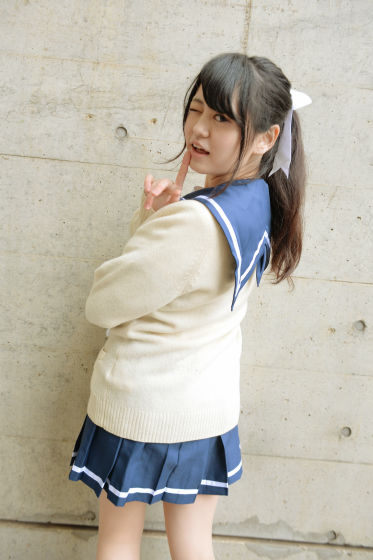 X Force versiondead poolAn evil mother dressed as a man has something in her hand.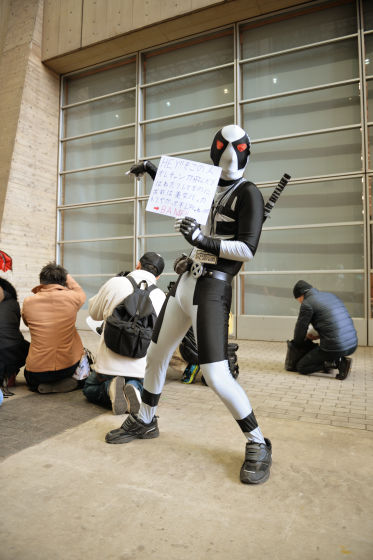 "HEY !! There was a panel with a strong message saying," Oruchan is flying or splashing you, but you are not beautiful Baka Triya Gotte !! → BAMF !! ".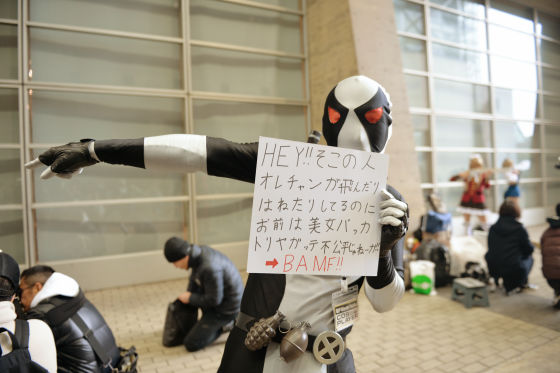 PSYCHO-PASSIt is Mr. Shinya Kanemori and Mr. Chang MamorusnowAnd Mr. Andoen.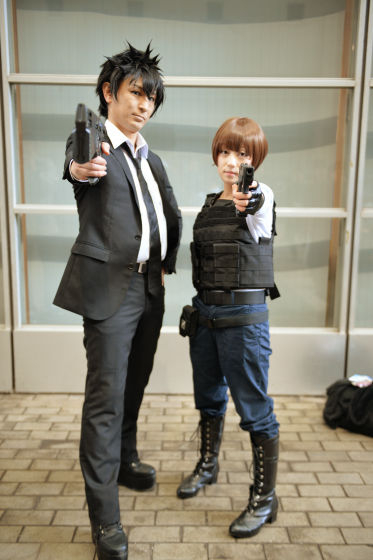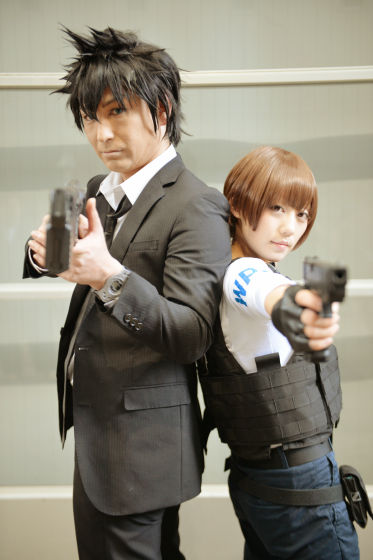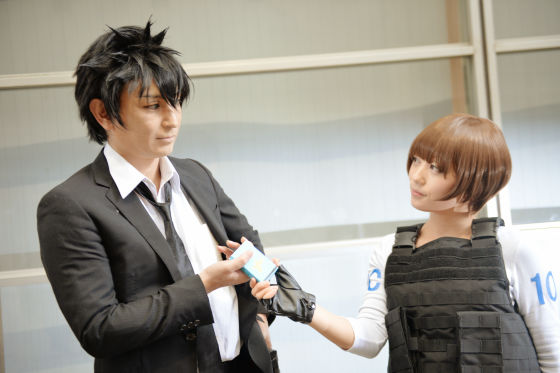 Today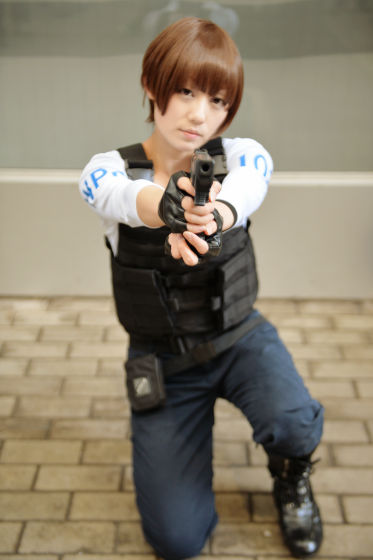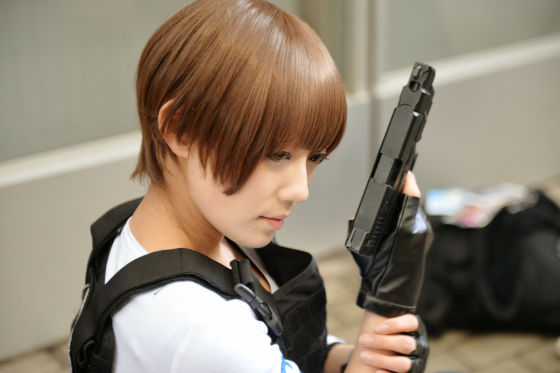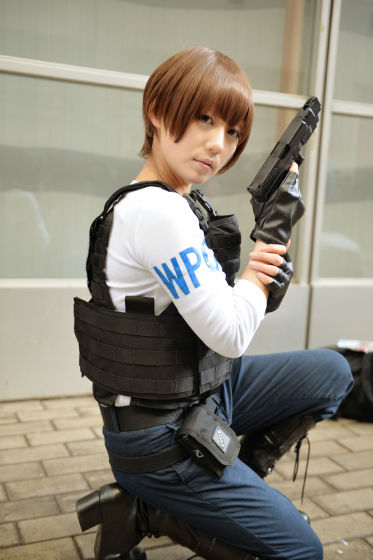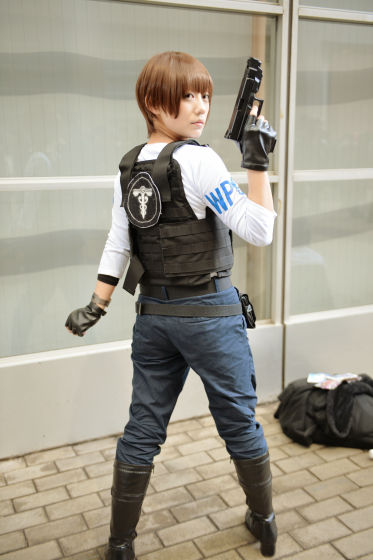 Yuki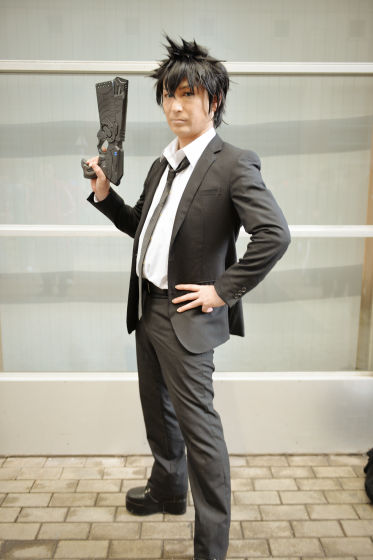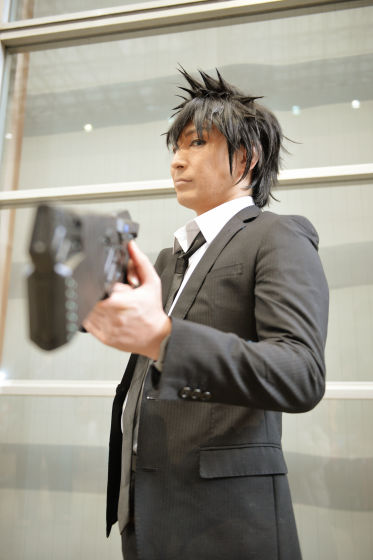 Princess MaritimeThe moon of the jellyfish geek, the hero of the sun,Harami-chanMr.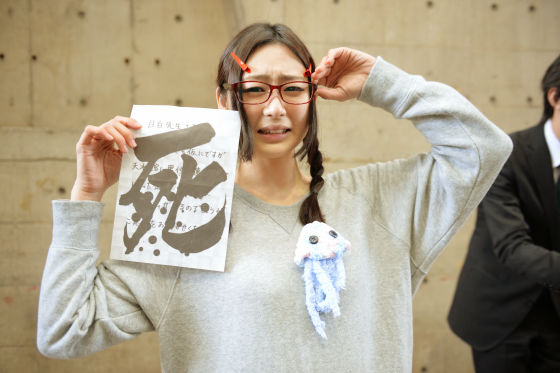 Clara at the chest is Jellyfish.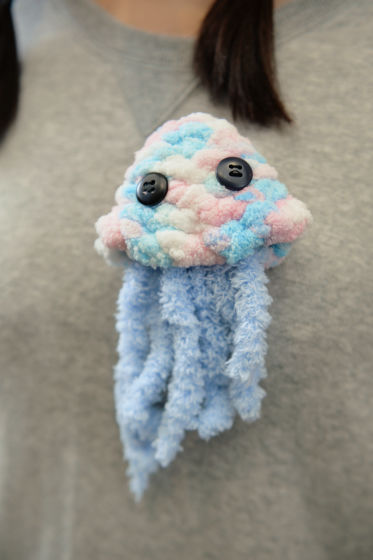 "What will happen if the teacher, if I bring a man into the Tianjin Kan?" Asked Professor Iku, and reproduced the moon sea when I returned a word "death".



"Life not needing a man" ... ....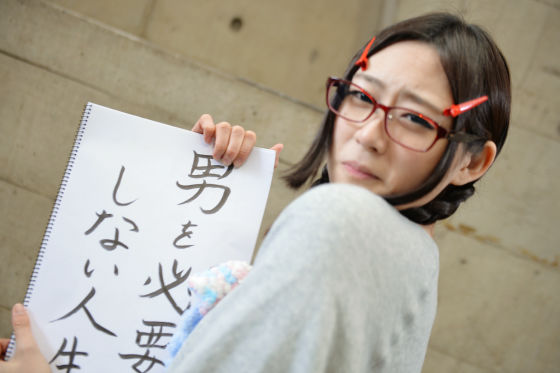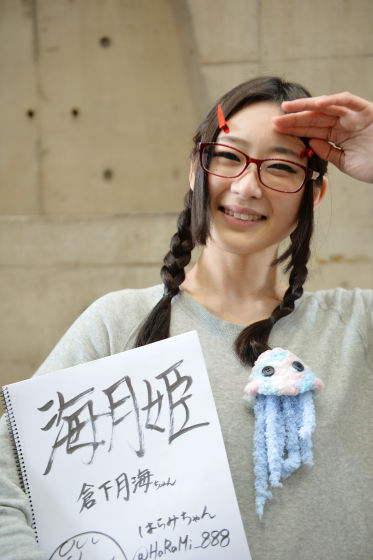 Yotsuya NunnallyMr.SAMURAI SPIRITSI am dressed as Suzuhime.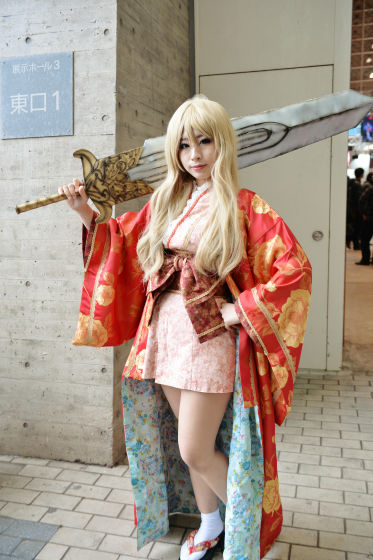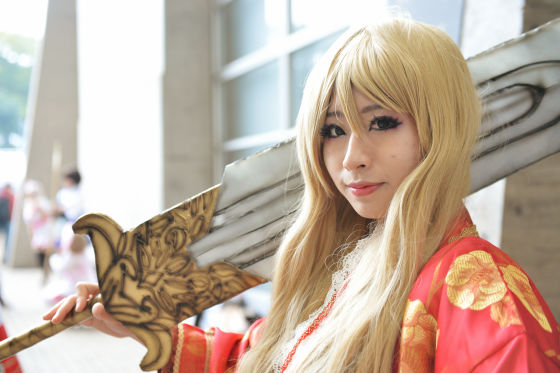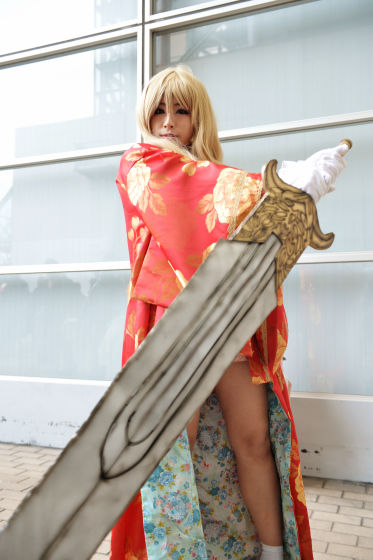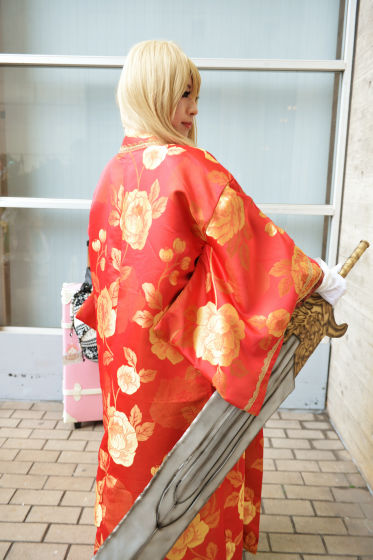 Silent HillIt is becoming a boogie manF ☆ Good PWhen you are shooting ... ...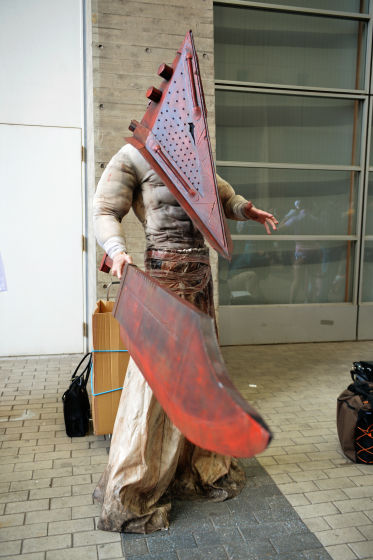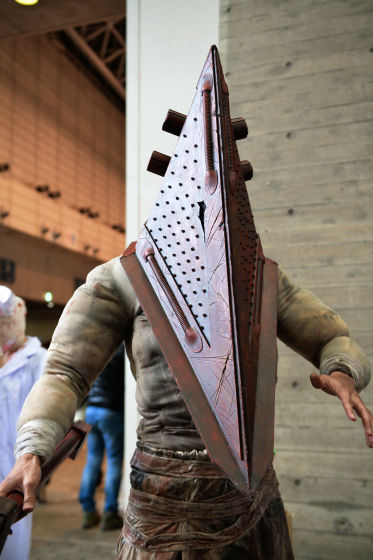 A rabbit withWe gathered together for a long time, including a nurse dressed as a san.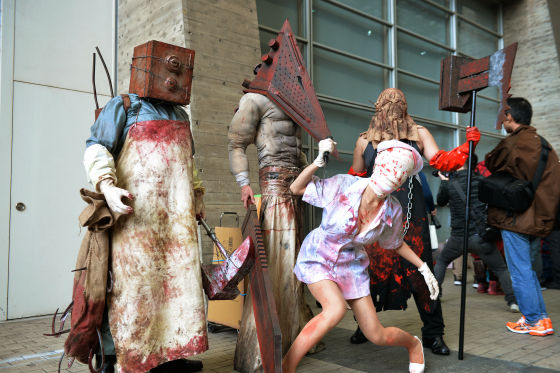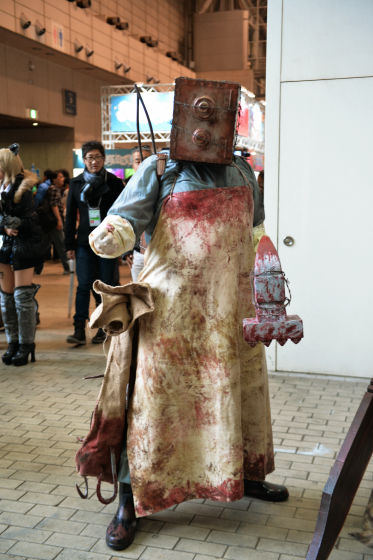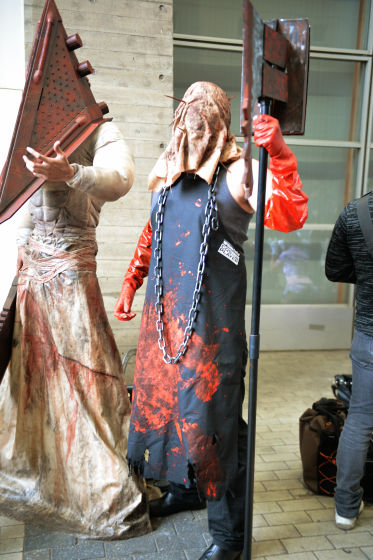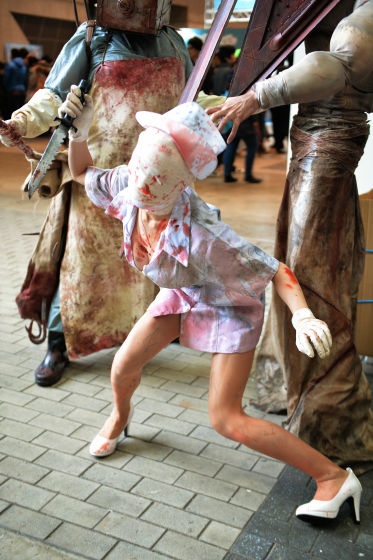 lovelive! The southern knot ofbitter summer orangeMr.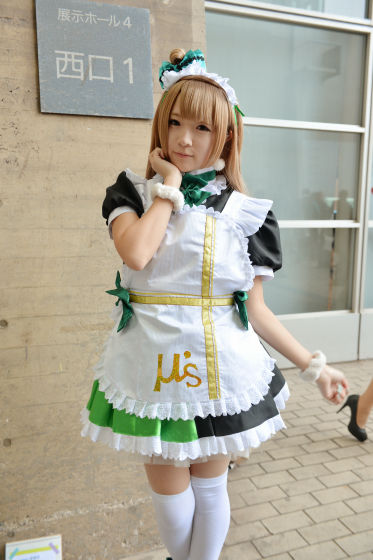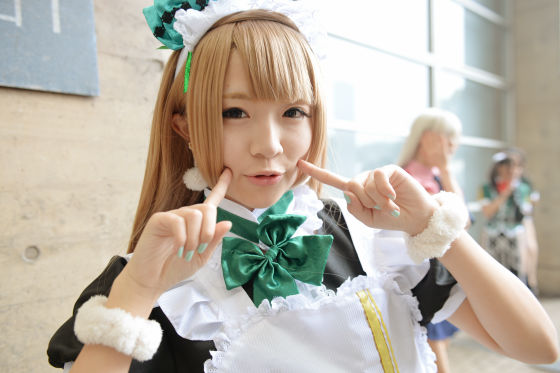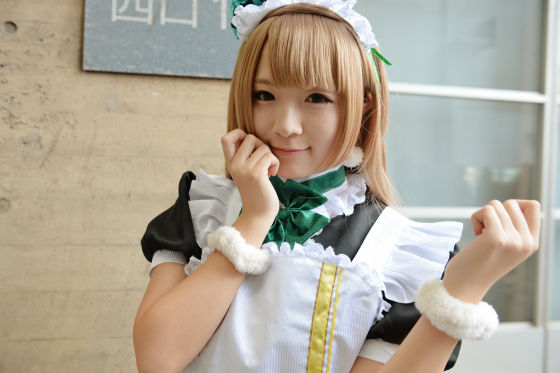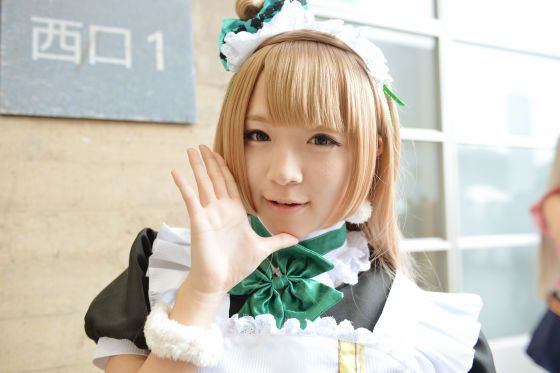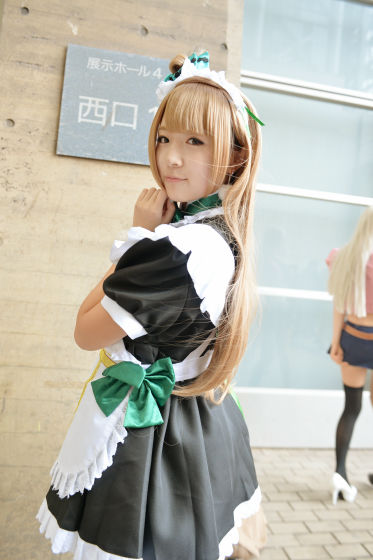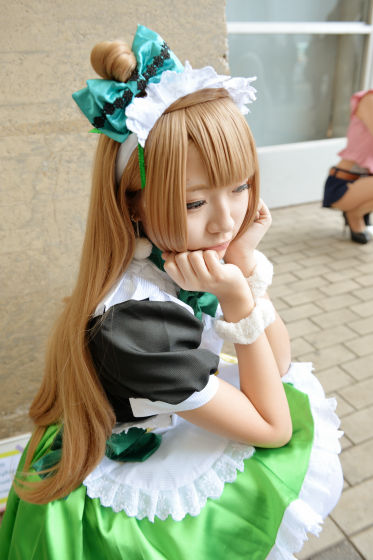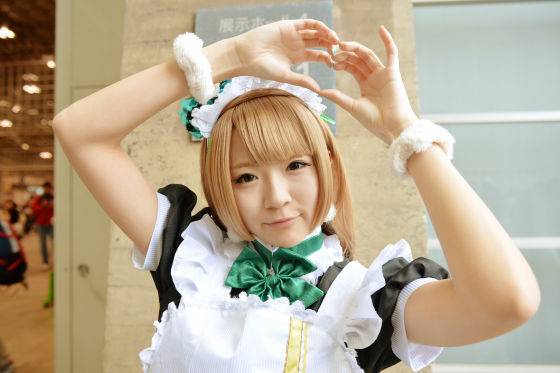 Fleet CollectionAlthough the number is decreasing compared to temporary, it is still popular.Okita AsabiMr. Soryu.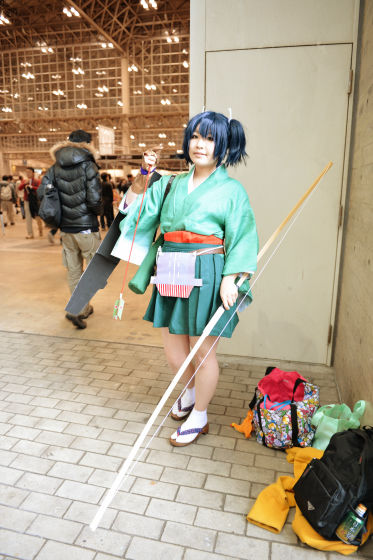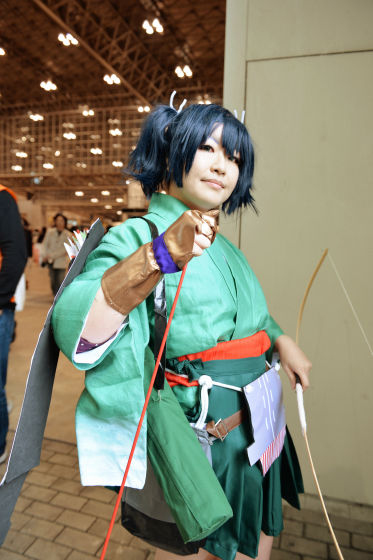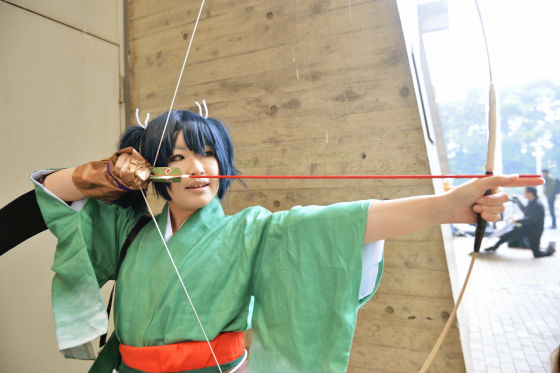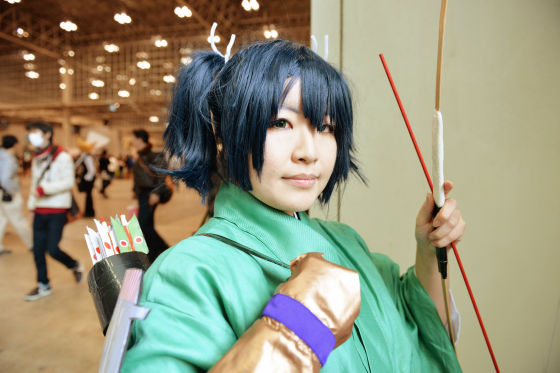 In addition to general cosplayers, there was also a companion in a commercial booth selling figures.THE IDOLM @ STERIt is Momo who is wearing a pit shirt.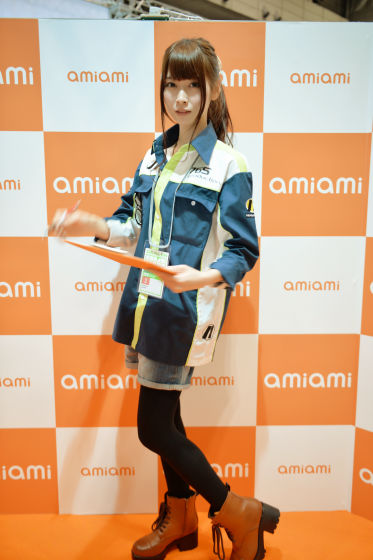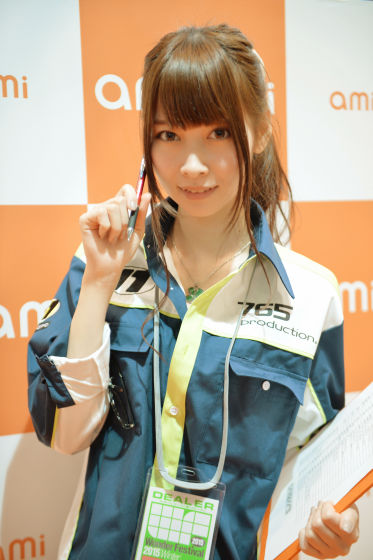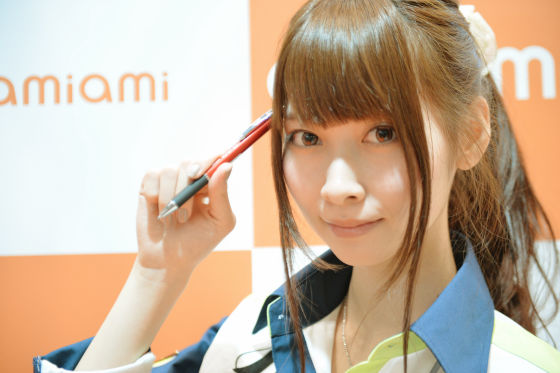 Again in the hall. "DragenaiHaving raised the tag of SEKAI NO OWARI 's Fukase' s cosplayDJ_SOICHIROMr.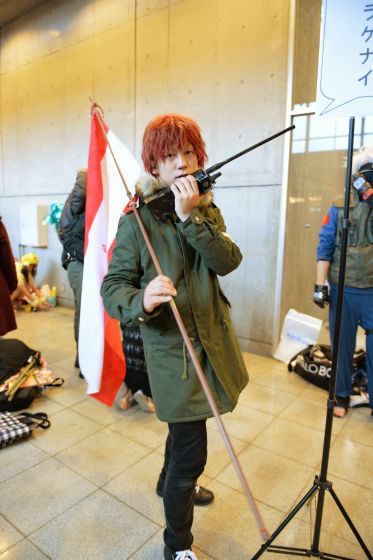 "Dragenai"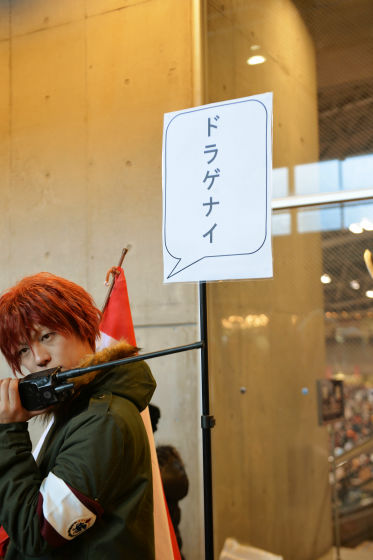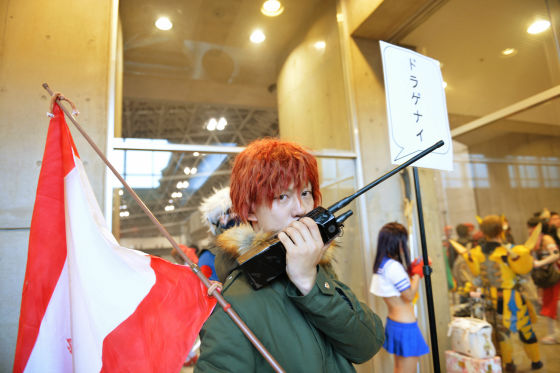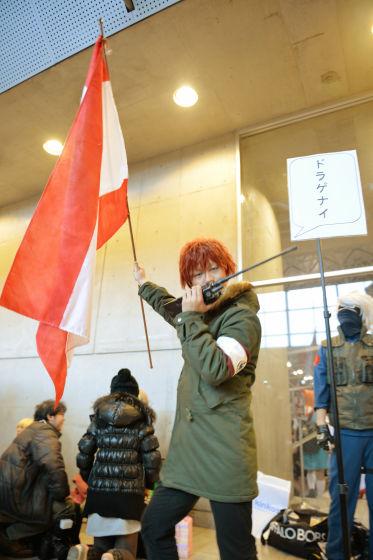 NARUTOKakashi sensei was also there,KENTA-LOWMr. is.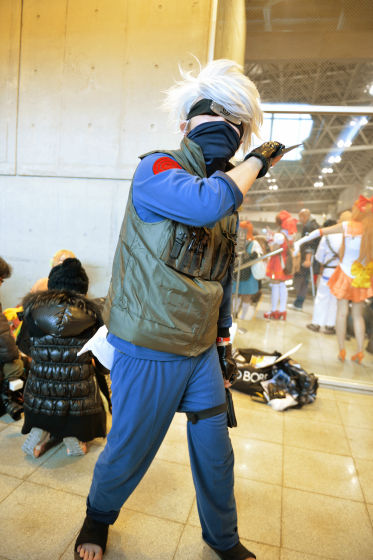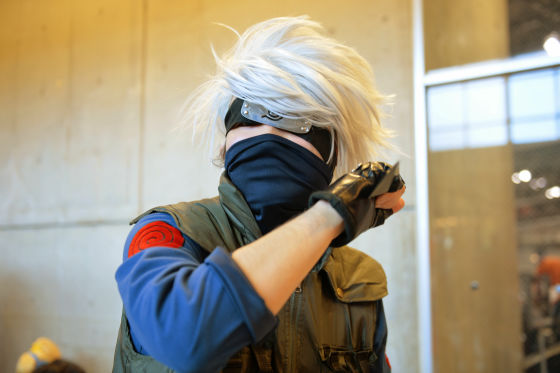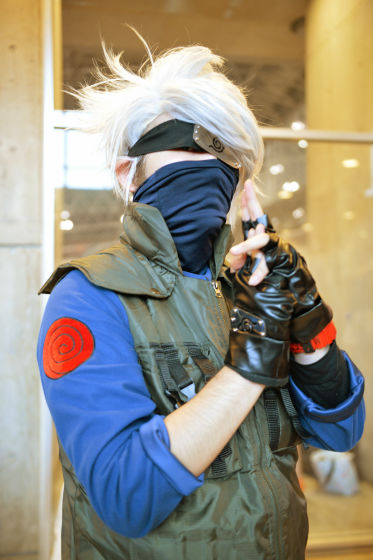 Ms. AkaSuper SonicoCostume.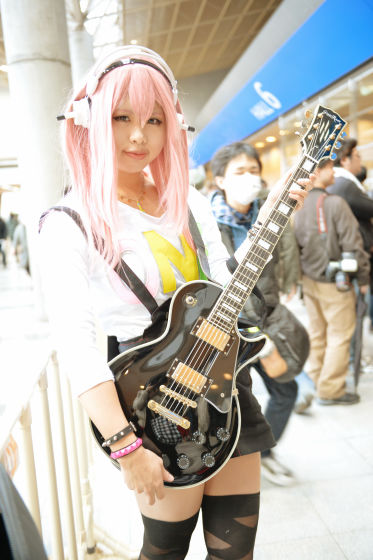 He said that he borrowed a real guitar from a friend.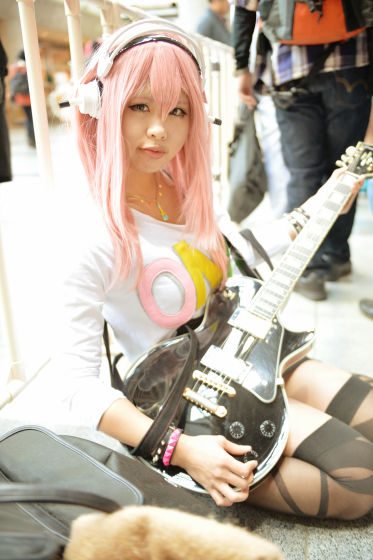 Ikki TousenKanu Universe isYuzuki NakaharaMr.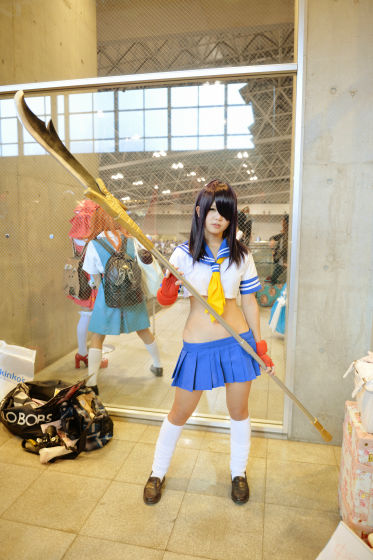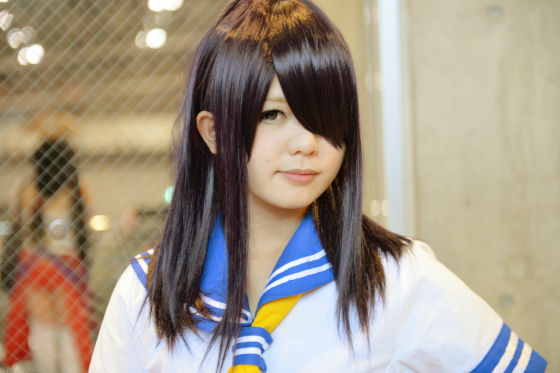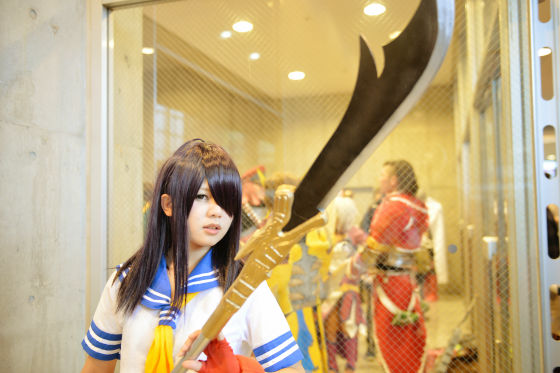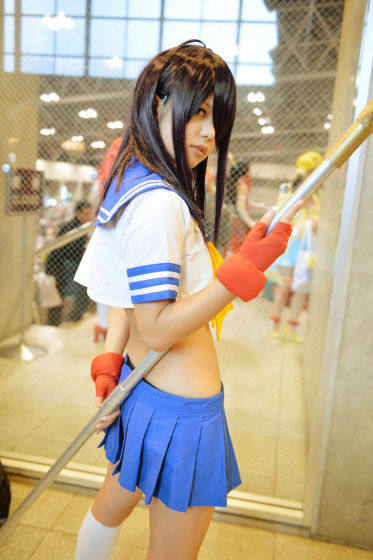 Tokyo BitterIt is Maka-san who is dressed as a mine of Kaneki.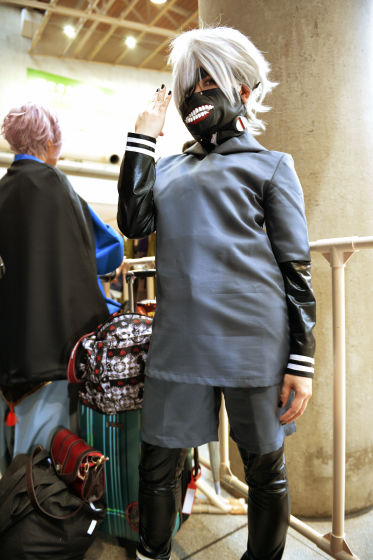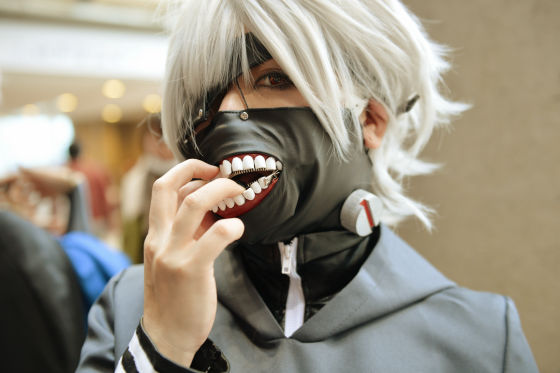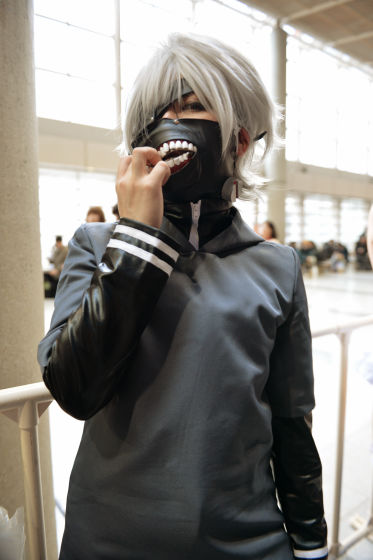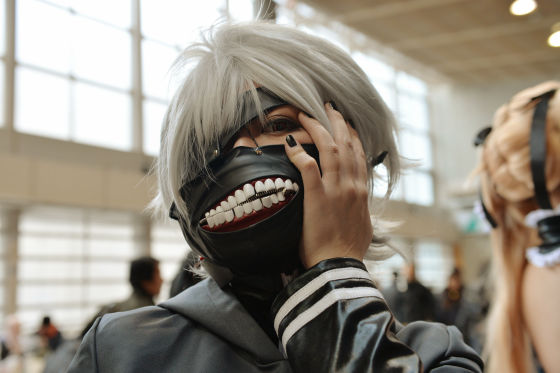 Fleet This islander style and Admiral's two shots.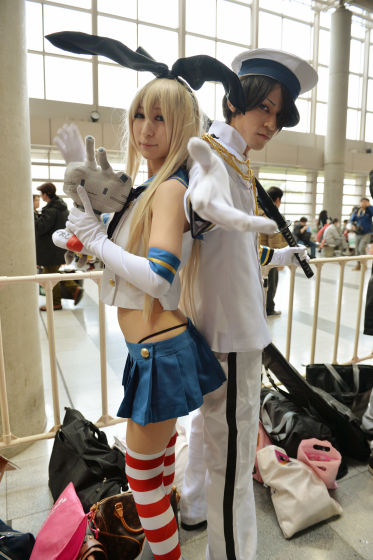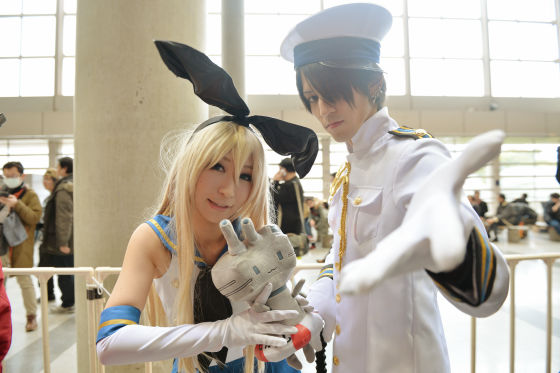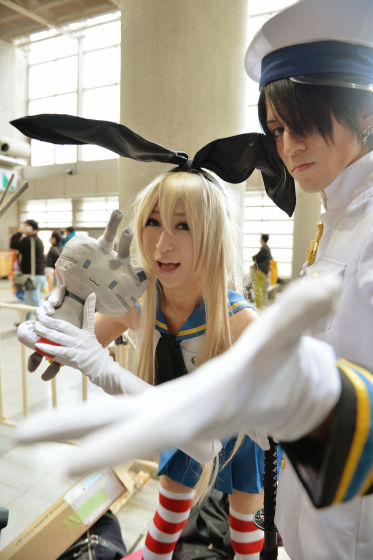 The island style is Bambi.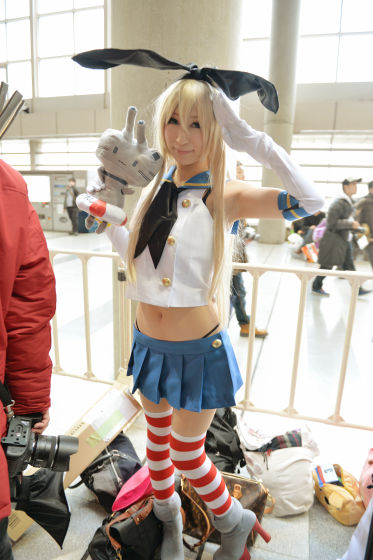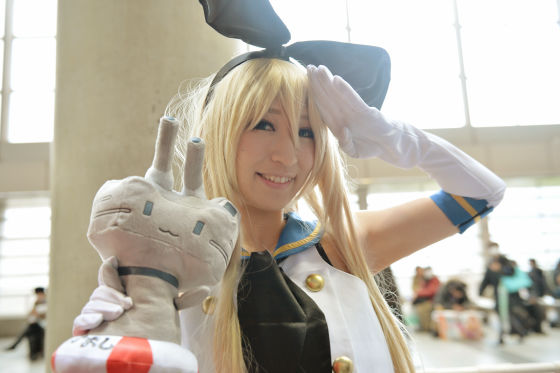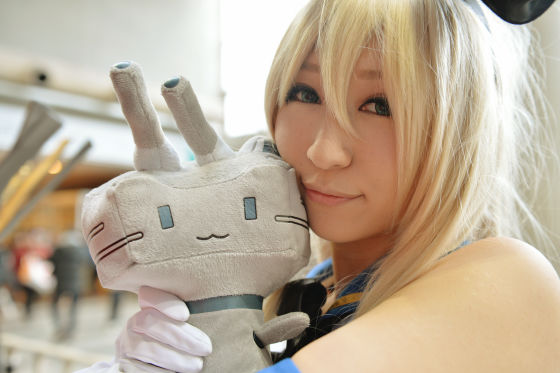 AdmiralChickenMr. is.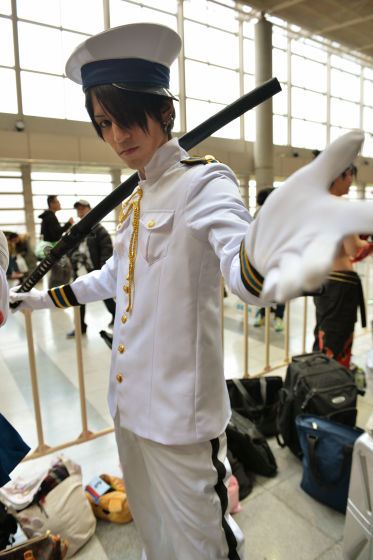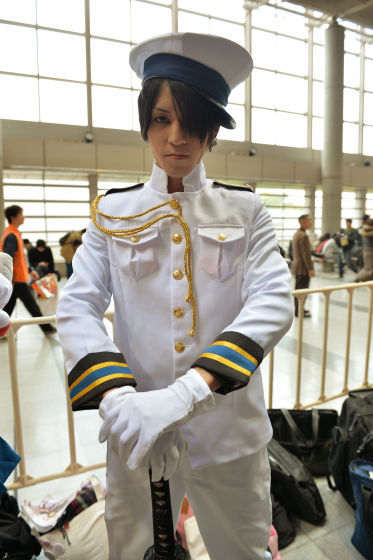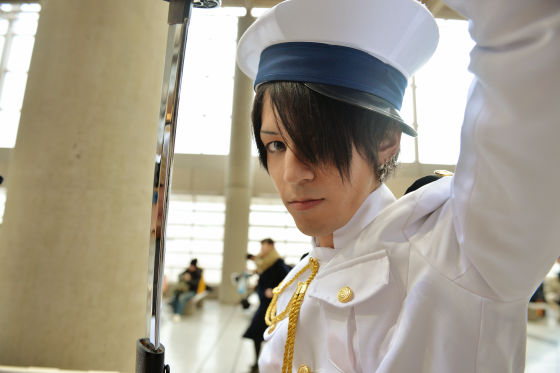 Another one from the fleet. This isShivaMr.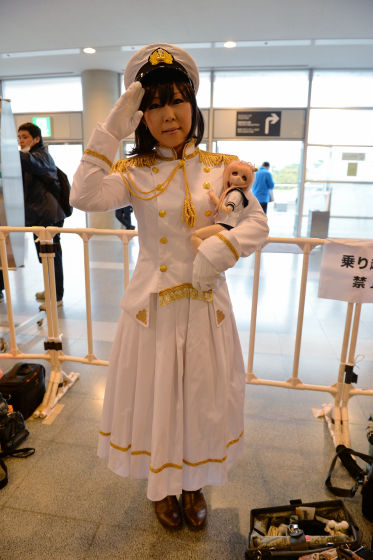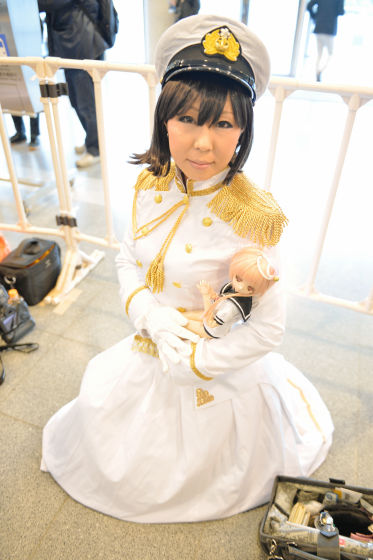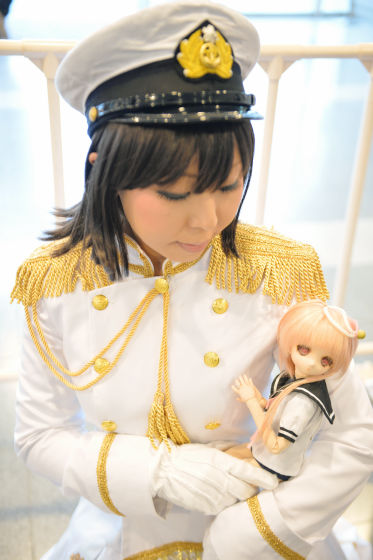 The main character and haze of 3D fighting type fighting game "DEAD OR ALIVE"IoriMr.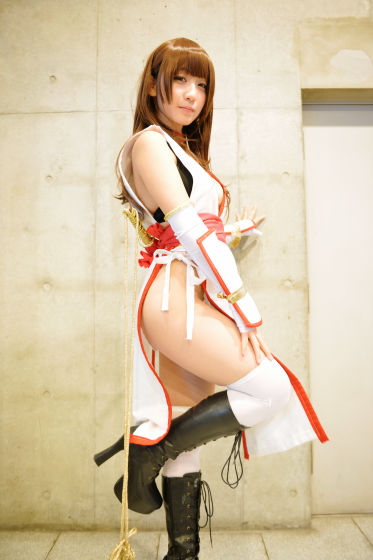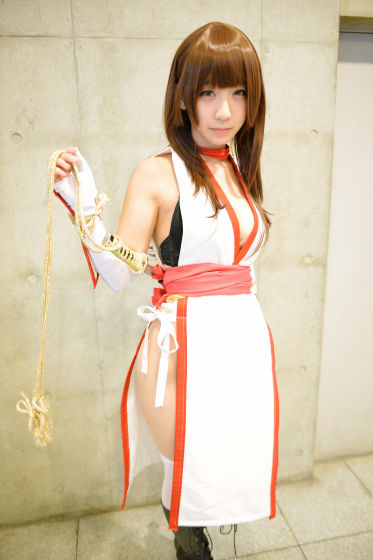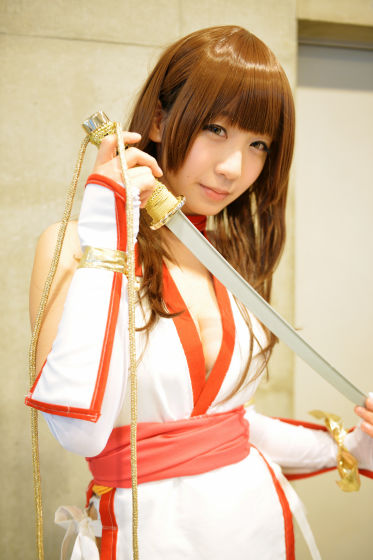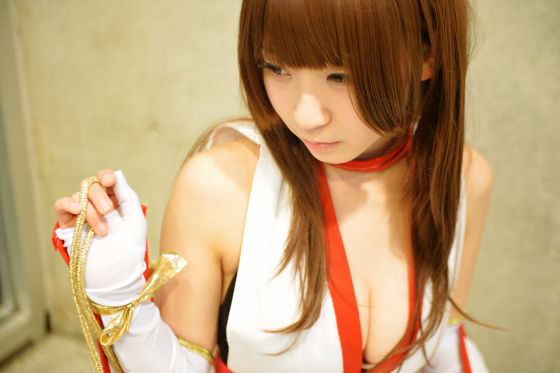 Tottoko HamutaroIt is trying to anthropomorphize Ribbon chanIzumi ReinaMr.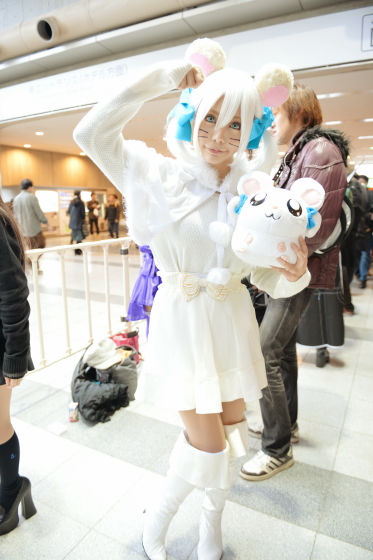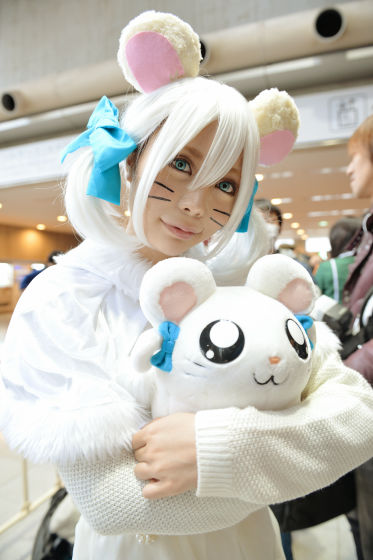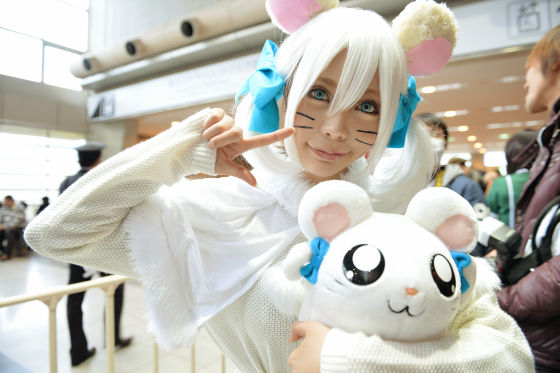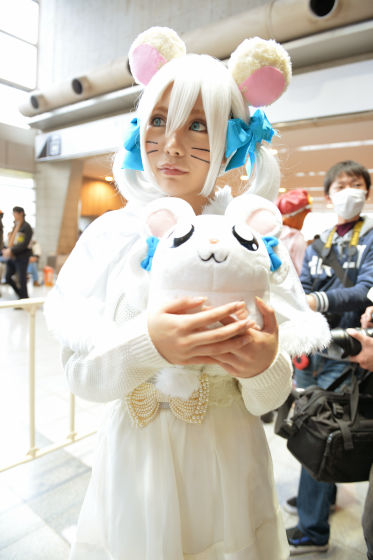 As a whole there are many female characters, but male characters are also certain.Wimpy pedalsYasuhiro YasutomoblackMr.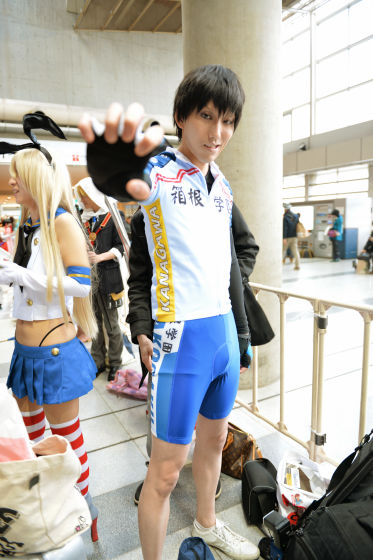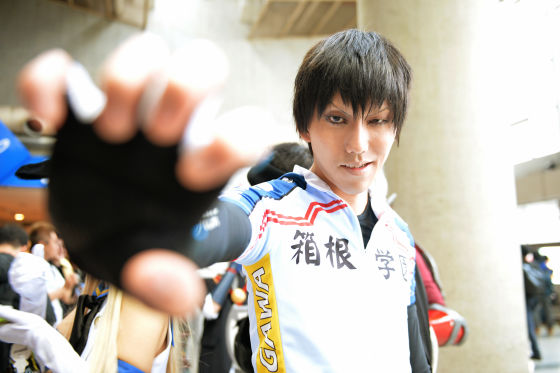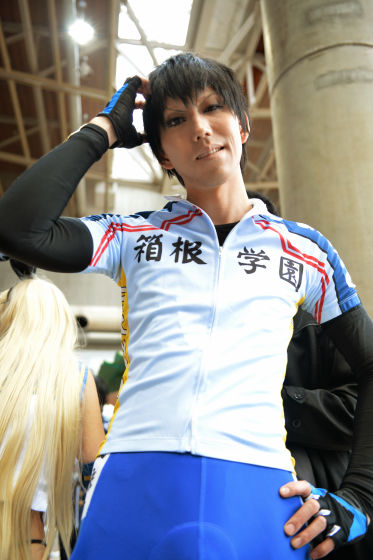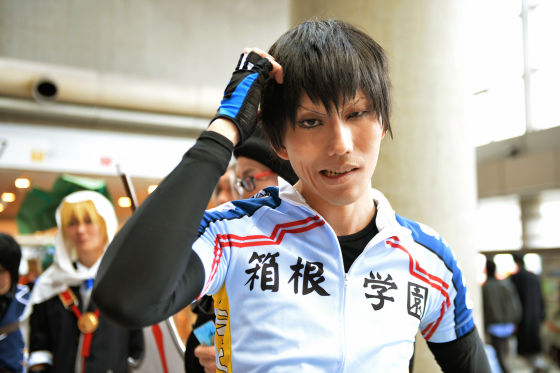 OrangeMr.Durarara!!It is Shizuo Heiwajima.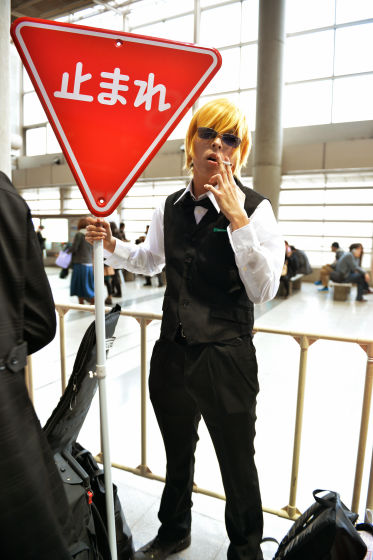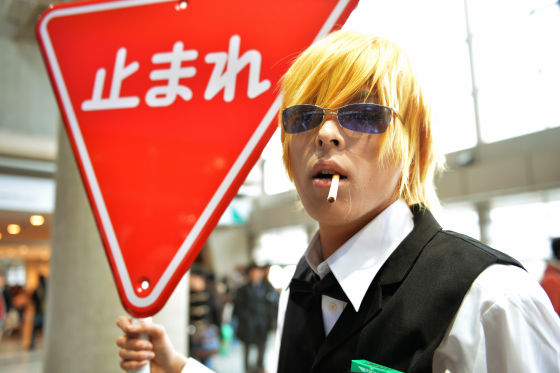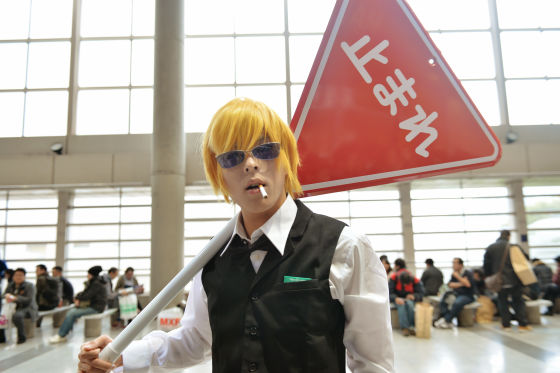 FrozenElsa discovered.Ah ahMr. is.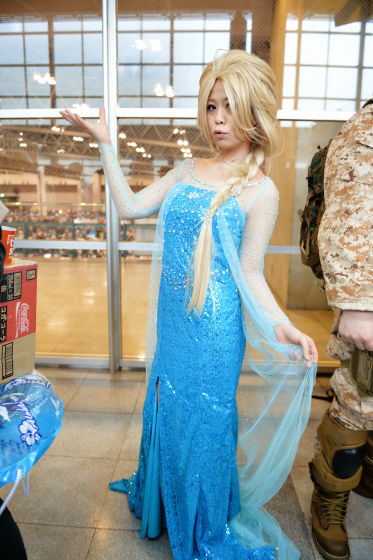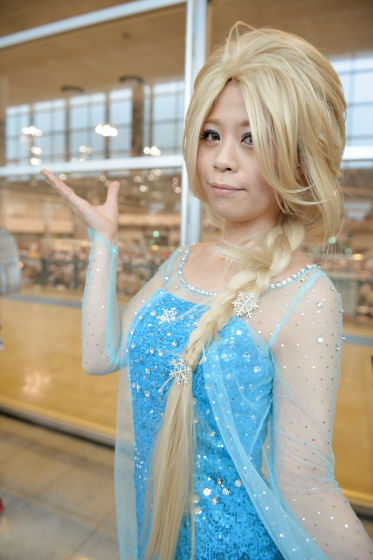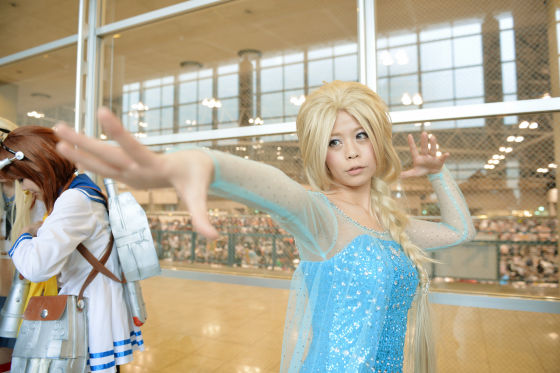 RushedMr.Touken RanbuThe daughter of a man appearing in, Costume of Terao Shiro.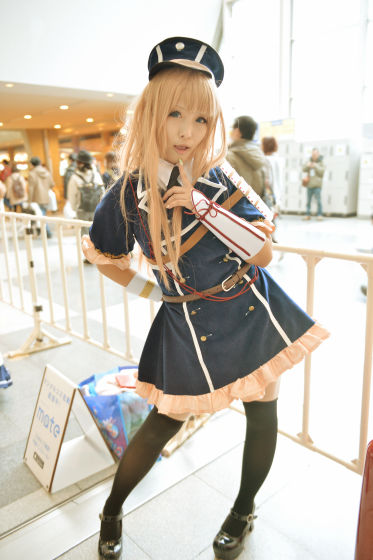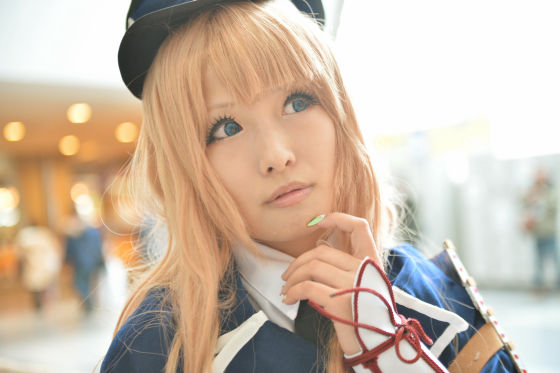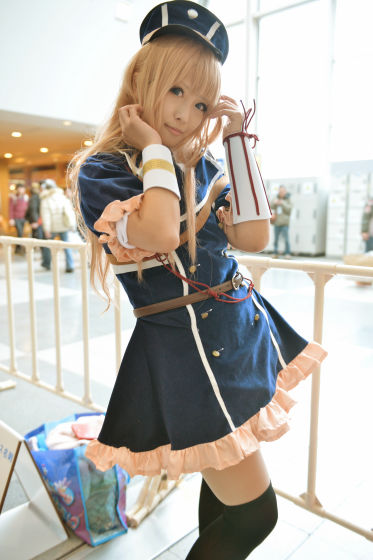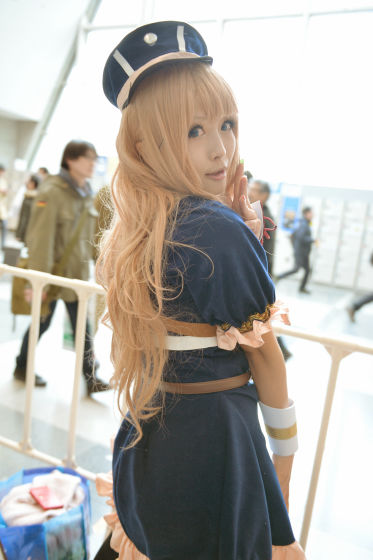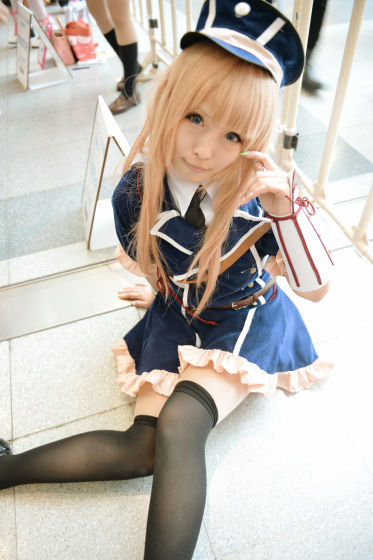 FateFrom Saber in dress formNananMr. is.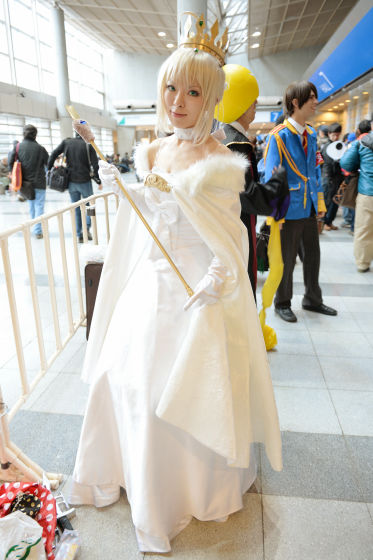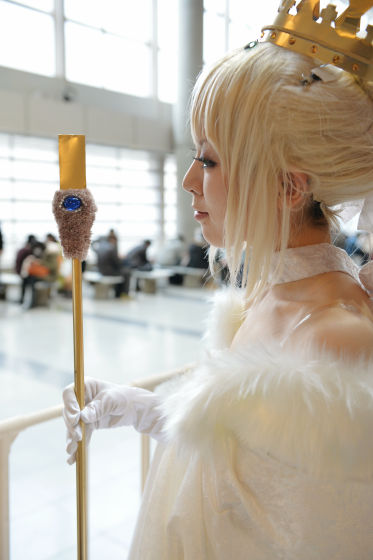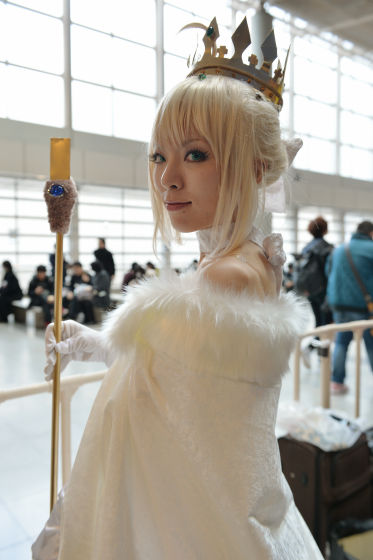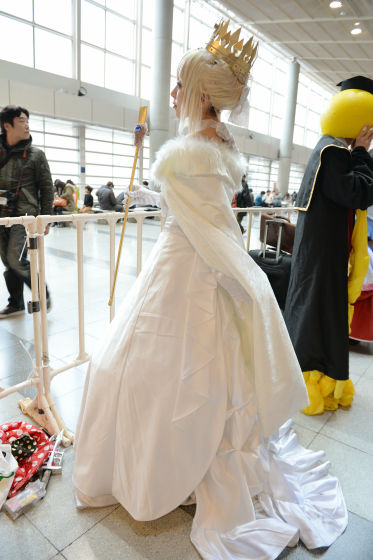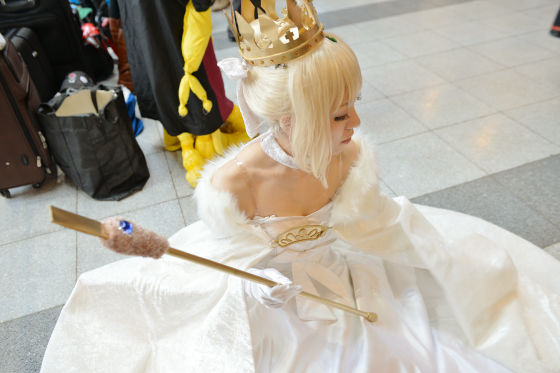 At one time I saw the giants and the figure of the investigation corps everywhere,Attack on TitanThe impression that Ms. Cosplayer had decreased considerably.Waka yaHe is in the form of Mikasa.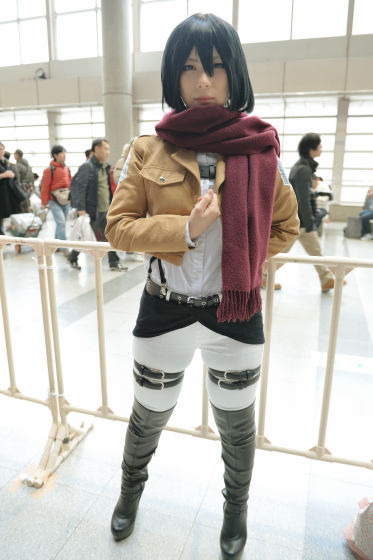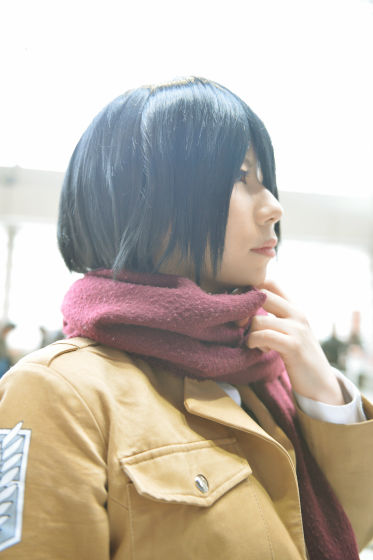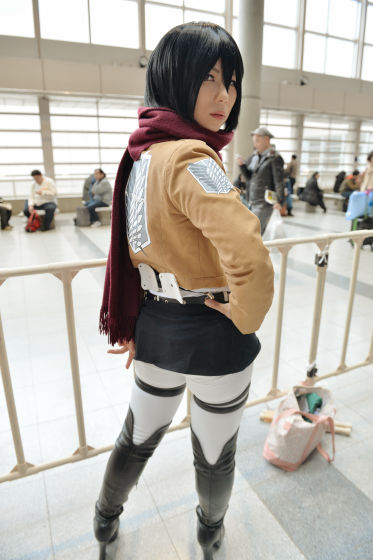 Kiki's Delivery ServiceThere was also Jiji and Kiki.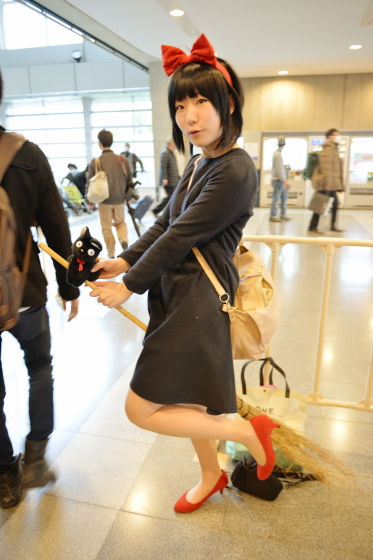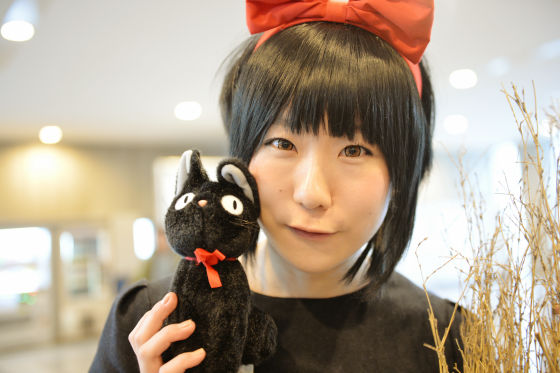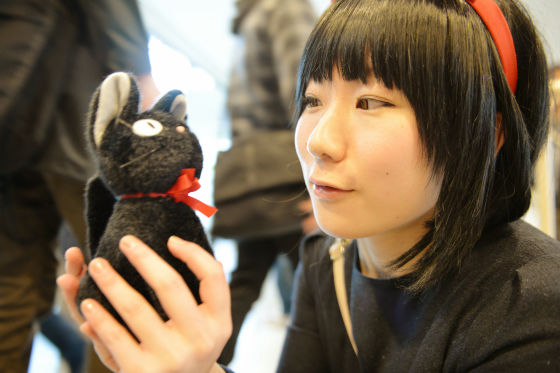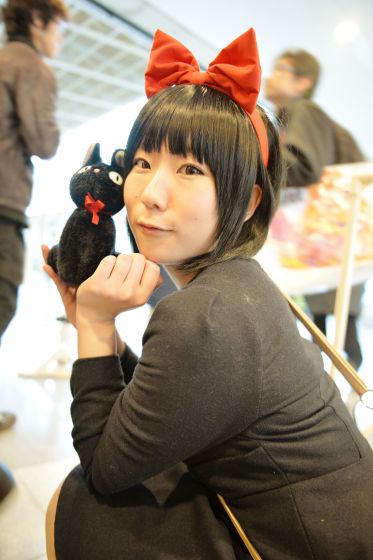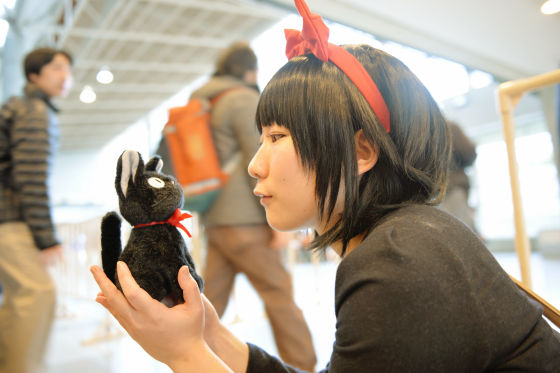 Yukino MioIs a rainfall of the fleet.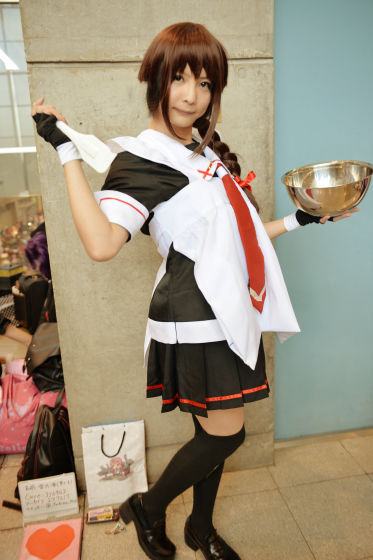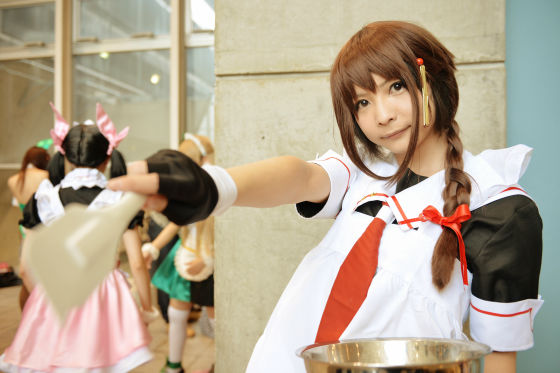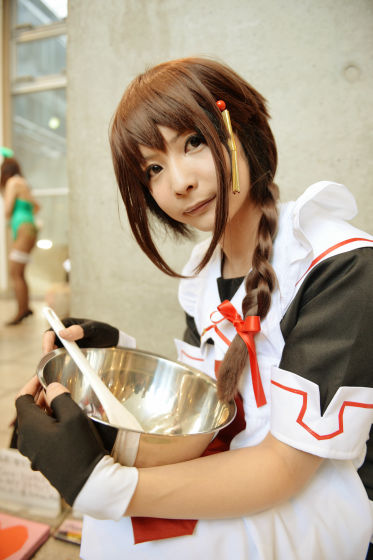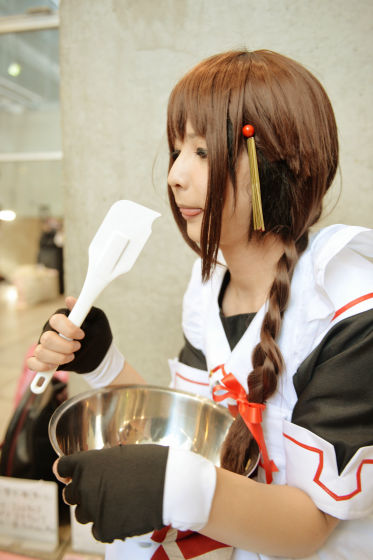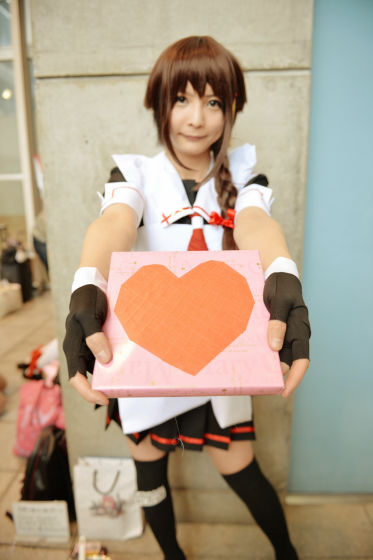 By the way, it is a man.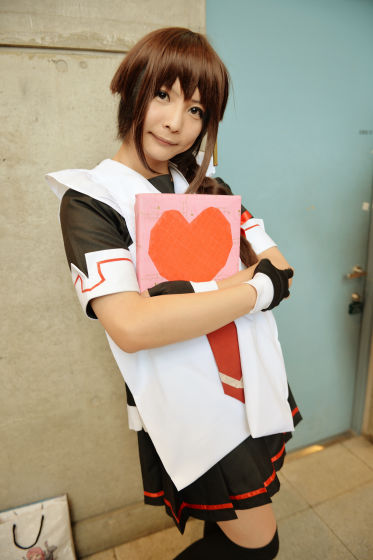 in Note, Posted by logq_fa