I tried Haagen Dazs' rich custard using rich custard sauce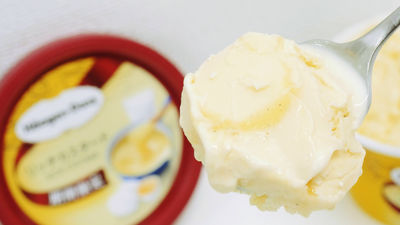 Haagen Dazs previously used eggs and caramel sauce "Custard puddingAlthough I sell a mini cup or multi cup of "custard sauce" from February 3 (Tue), "Rich custardWe released the. I bought it at once and tried it as a commitment to using milk-adapted eggs.

News Releases | Company Information | Haagen-Dazs Häagen-Dazs
http://www.haagen-dazs.co.jp/company/news/2014/12/23.html

Rich custard is a package based on egg yellow.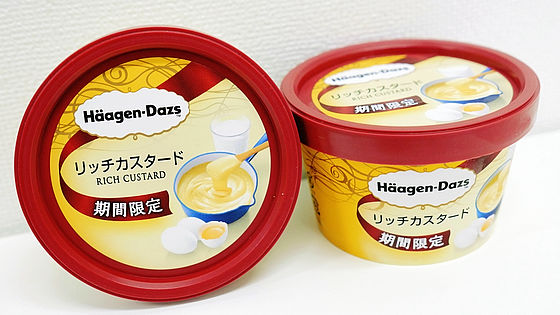 Pictures of custard cream, milk and egg are drawn in the cup.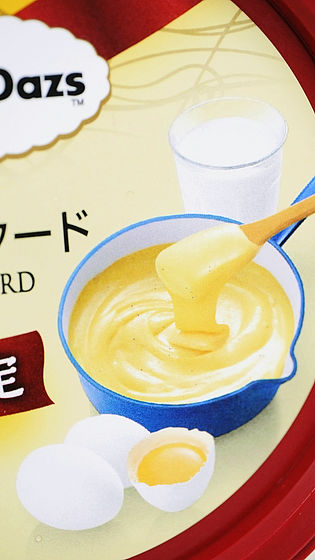 The milk fat content is 12.5%, although it is lower than the mini cup vanilla (15%), the egg fat content is 2.9%. Raw materials include cream · defatted concentrated milk · egg yolk · sugar · custard sauce (with vanilla beans seed) · vanilla flavor · stabilizer (pectin).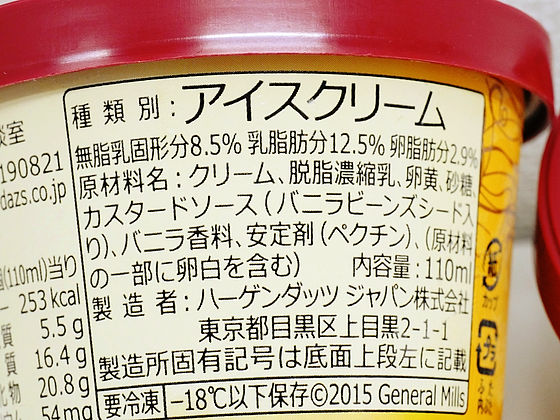 The calorie is 253 kcal per one (110 ml), slightly higher than the mini cup vanilla (244 kcal).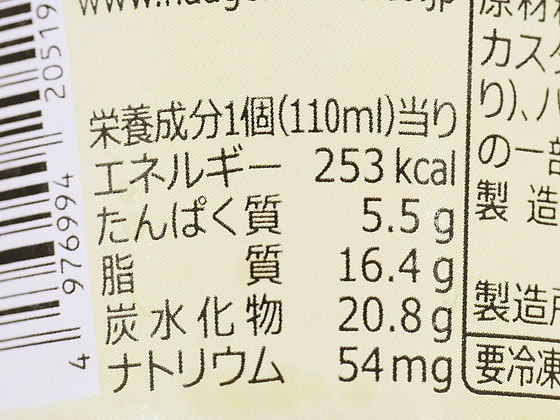 When opening the upper lid, an inner cover of vinyl with the Haagen Dazs mark appeared.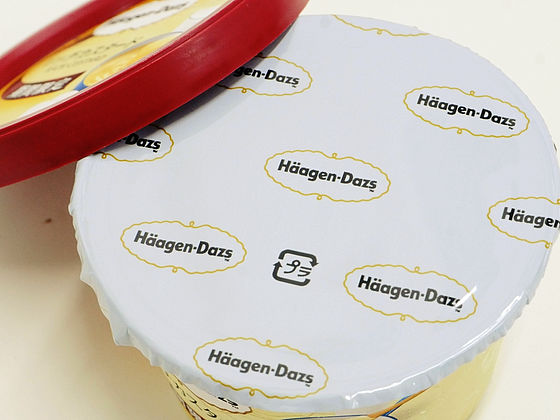 Furthermore, when removing the inner cover of vinyl, ice cream with a pattern drawn with custard sauce appeared.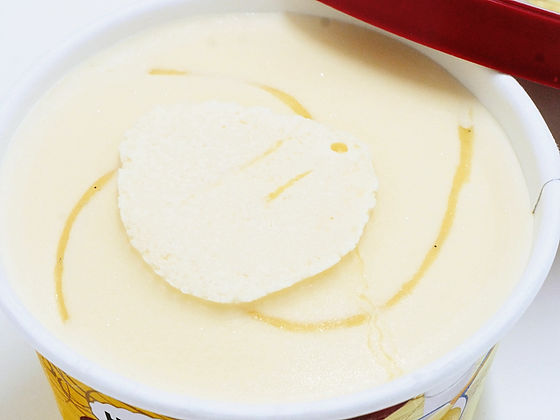 If you look carefully, you can check black vanilla beans seed in custard sauce.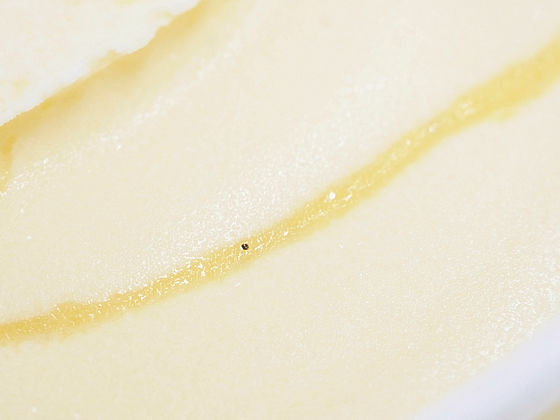 I put a spoon into the ice to check and check it, but it seems that custard sauce is in well inside.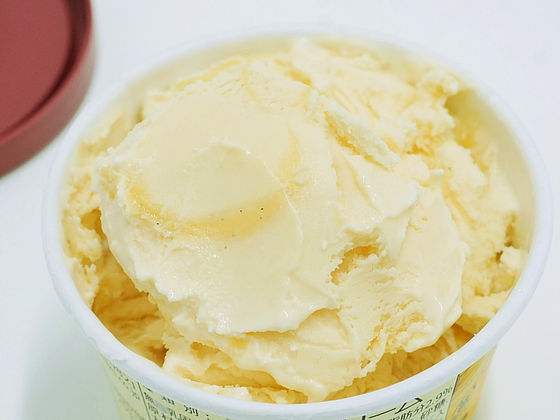 When eating, the taste of cream and egg is felt intensely, it is relatively sweeter than other Haagen Dazs. It seems to be slightly heavier when eating in the summer, but it felt just like a good taste to eat in winter. Vanilla is also included in considerably more, so you can enjoy the flavor well.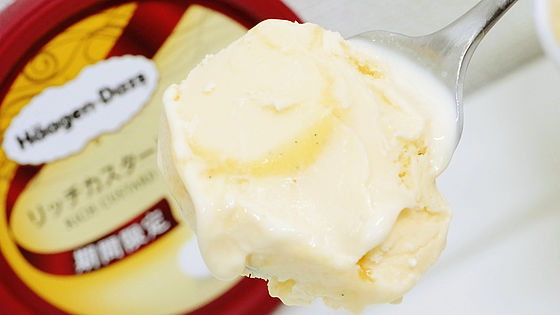 The liver is a custard cream that goes into ice anyway, and the texture that is moderately sweet and delicious is good. Eggs are not used as much as custard cream that is caught in cream puffs, etc. There seems to be a lot of sugar, but the taste of eggs can be tasted firmly.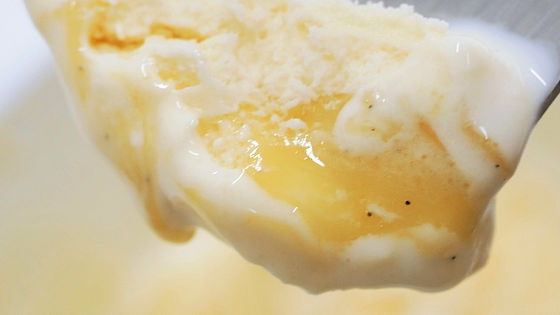 The price of Haagen Dazs' rich custard is 284 yen including tax for sale for a limited time. If you like rich ice cream, you will buy it and it will not be wrong.