I tried making various kinds of "Jar salad" recipe book which can make a feast over imagination just by putting it in a glass bottle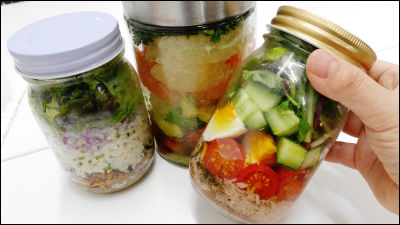 It was suggested that a glass bottle could save vegetables freshly than just a sealed container or a bag.Jar saladAccording to the cooking method called "some things, you can save the salad in Shakijaki for about a week. Why do you need recipe books though it looks like a bottle of salad just at once? I was wondering, but when I actually made it according to the recipe I got a finished finish that I had to convince without thinking "I see!

Amazon.co.jp: Jar Salad: Wakayama Yoko: Books
http://www.amazon.co.jp/dp/4776796465

This is the recipe book "Jar salad".



The soft cover size is 25.7 cm × 18.2 cm × 1 cm, 95 pages in all.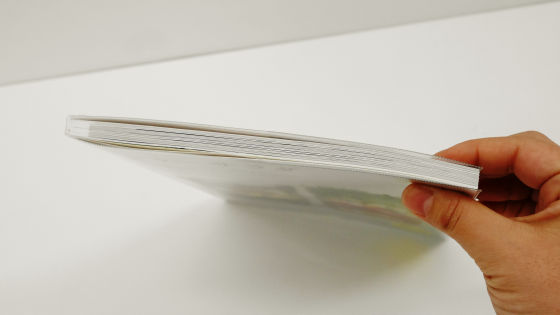 When you turn around with Perry it explains "What is jar salad?" If you put it in a jar, you can preserve the vegetables freshly rather than put in a sealed container or bag, depending on things you will have a week in a refrigerator. Not to mention the beauty of the appearance, it is convenience that you can make it for weekday lunch etc. to make it when you have time, that you are prevalent among New Yorkers.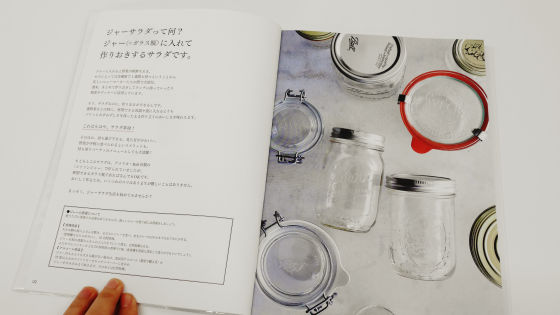 The table of contents looks like this. There are five parts of "PART 1 morning salad", "PART 2 lunch salad", "PART 3 night salad", "PART 4 ​​salmon salad", "PART 5 salad party", "Dressing also made," " A recipe is also posted as a bonus.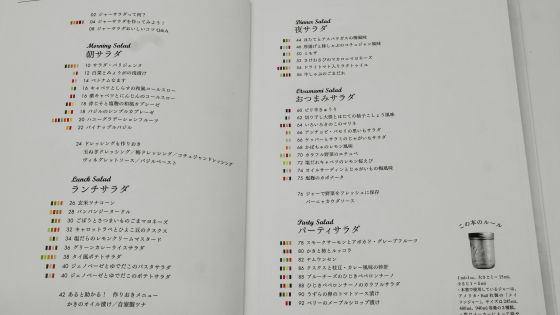 Writing book rules is a thankful place for beginners. 1 ml = 1 cc, 1 tbsp 1 = 15 ml, 1 teaspoon = 5 ml, jar size is 245 ml · 480 ml · 940 ml, 3 types. Because there is a difference in taste and saltiness depending on the maker of the salt, please adjust the amount of the recipe as a standard, while tasting it.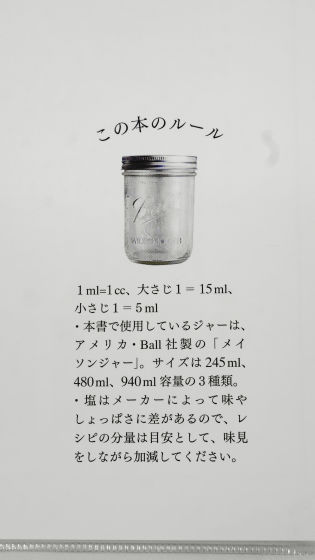 The recipe looks like this. "Morning salad" includes a classic menu "Salad · Parisienne" at the French cafe ... ...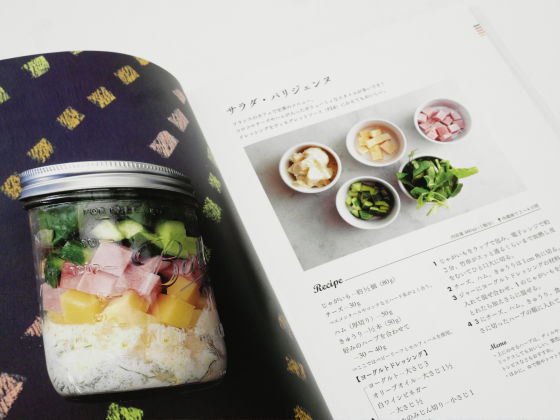 There are salads oriented towards the morning, such as "Honey Gradation Fruit" fruit salad.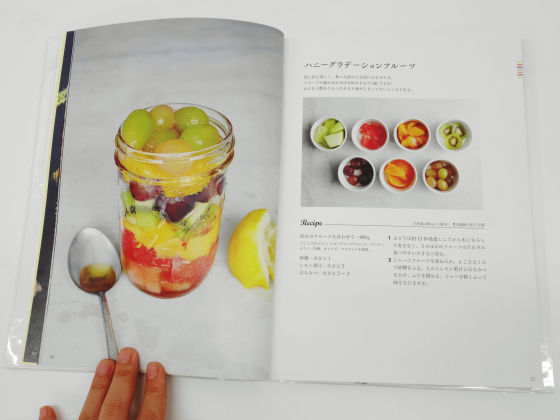 The recipe is very simple, it is briefly described in roughly 2 to 3 steps. Also on the upper right of each recipe is the size of the jar used and how long it can be stored in the refrigerator.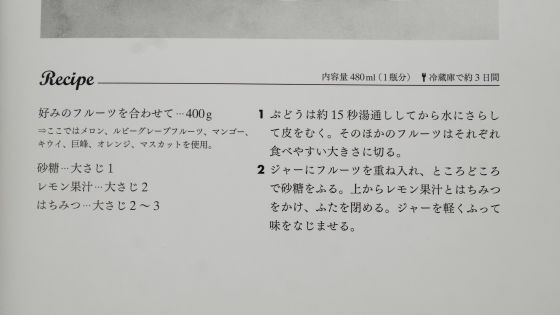 "Lunch salad" has a large salad menu using carbohydrates such as noodles and rice.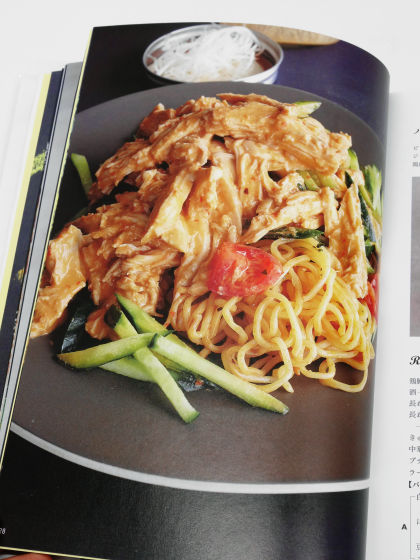 In "Night salad", menus that are likely to become alcoholic drinks or side dishes such as "Ratatouille with dry tomato" and "Hota and Asparagus plum flavor" line up.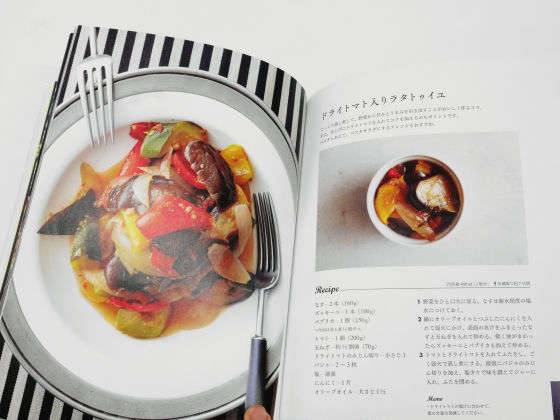 "Party salad" is a little luxurious and there are plenty of recipes for delicious feast series salads that look and feel.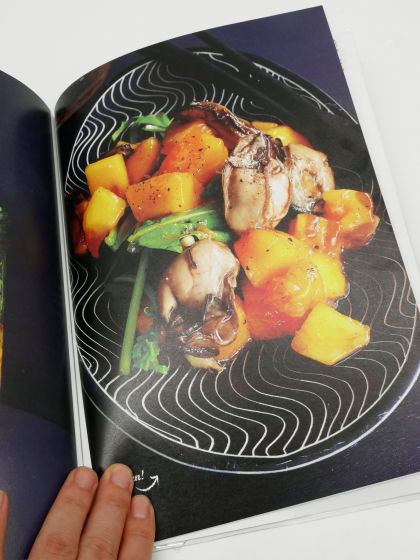 After the recipe, there is a main ingredient index, it is OK to search the name of the vegetables you want to consume when saying "This vegetable is totally surplus ...".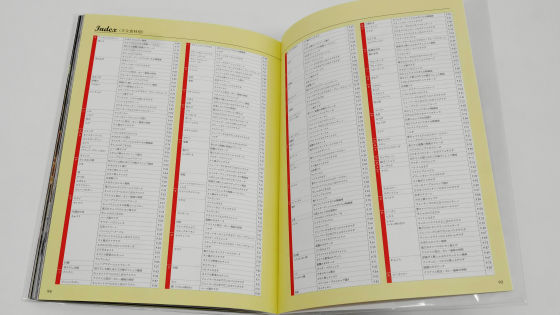 Originally this salad was American Ball CompanyMason JarAlthough it was used as a glass bottle that can be closed, whatever it is OK, we will use three bottles of 100 yen shop this time.



It is not necessary to do it every time, but the jar needs to be boiled and disinfected before the first use. Put a bottle on the bottom of the pan when spreading a cloth and pour it with water.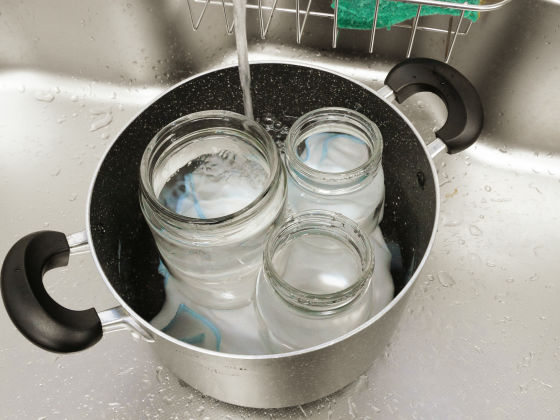 Boil hot water and boil for 10 minutes. At this time, putting a bottle in boiling water may cause it to crack due to temperature difference, so it is a point to put a bottle from the state of water.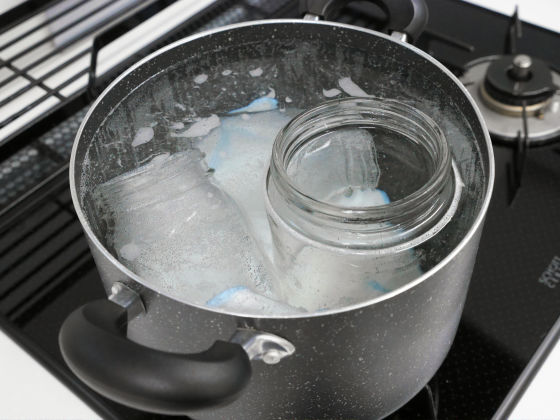 When boiling is finished, place the jar on the clean cloth width, with its mouth downward, let it dry naturally.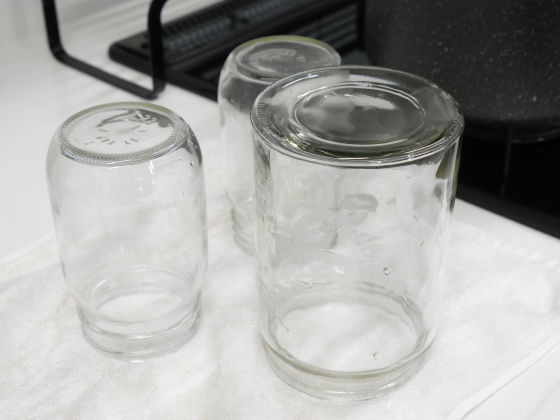 Since lid and rubber packing etc. are likely to deform when boiled for a long time, just boiling for about 2 minutes from taking out the bottle is OK.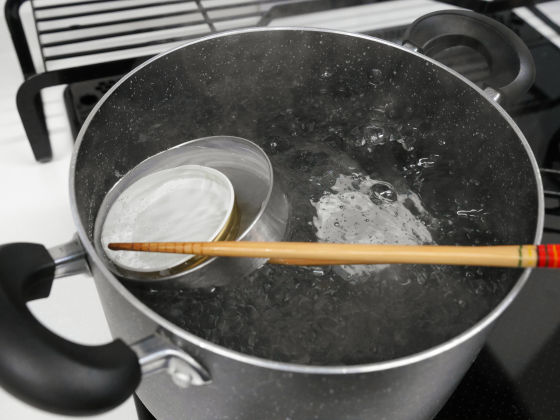 So while you are drying the bottle, I actually start preparing salad making. First of all we challenge "Nice style salad" using ingredients unique to France such as olive and anchovies.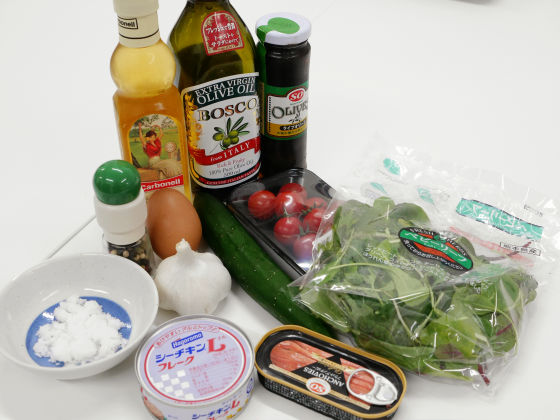 First cut the cucumbers 1 cm square, tomatoes and olives cut in half.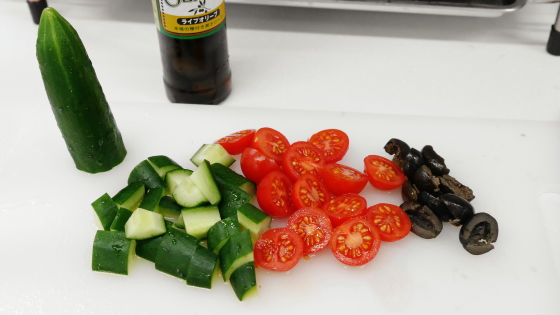 Usually, salad is called dressing last, but in the case of jar salad, dressing is done at the bottom of the bottle.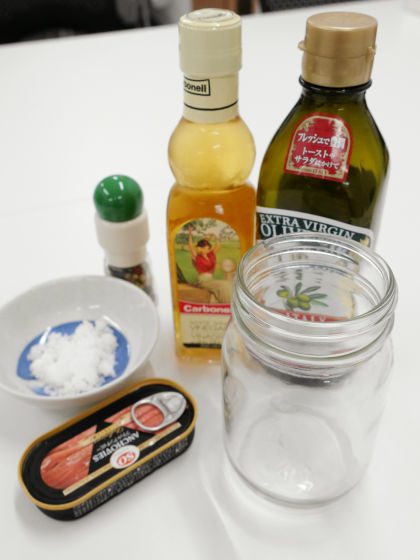 Put olive oil · white wine vinegar · salt · pepper etc in the jar ... ...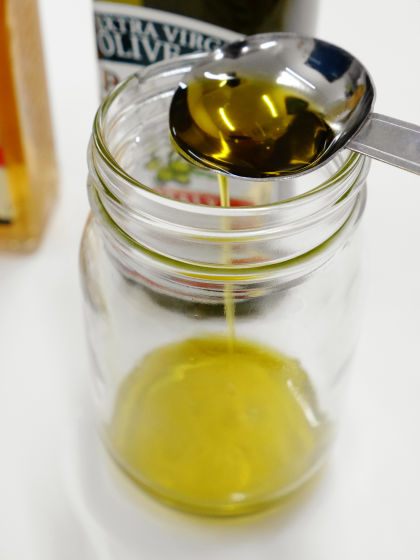 I threw down grilled garlic and coarsely chopped anchovies.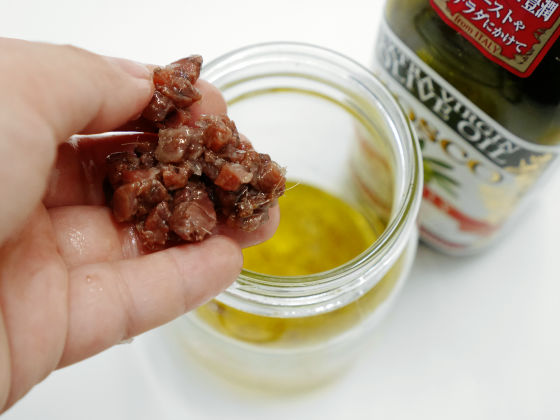 If you mix with chopsticks etc., dressing is completed.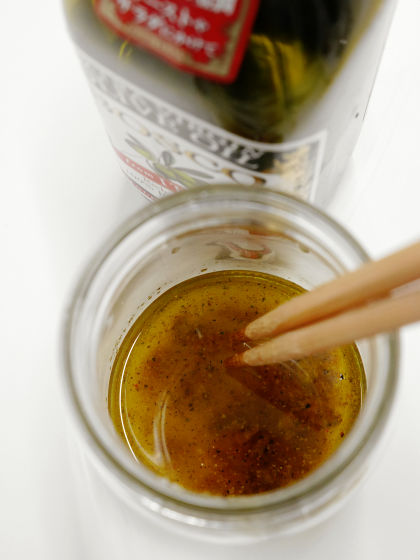 Afterwards I just keep the order and put ingredients in the bottle. First of all, Tuna.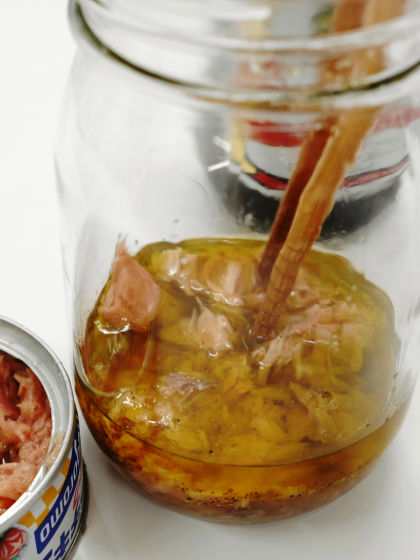 olive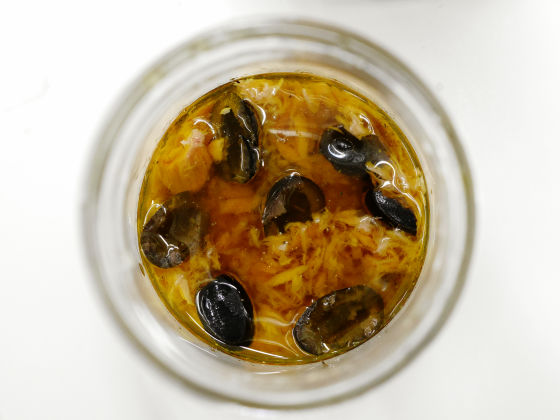 Tomato and boiled eggs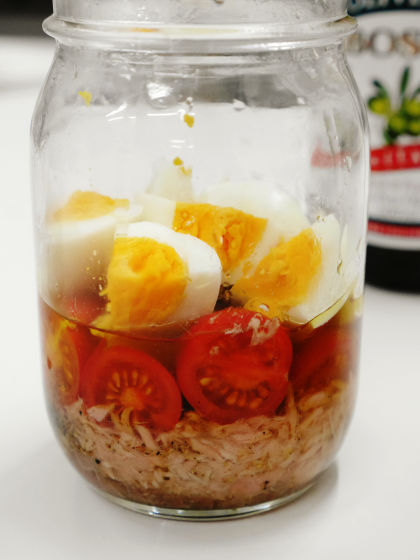 Put the cucumbers apart ... ...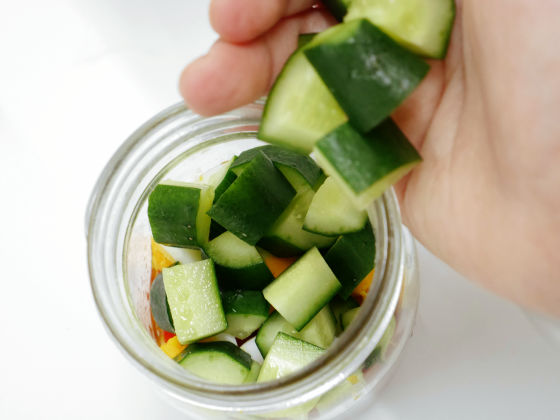 Finally push the baby leaf all the way into the mouth.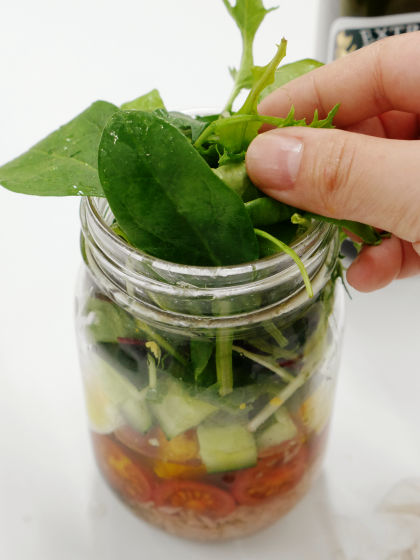 It is completed by this alone. Although it is thought that "just by packing it in a bottle?", Leafy vegetables are on the top, hard ingredients are below, so the part pickled in the dressing will taste like a pickle firmly On the other hand, leafy vegetables can be preserved for a long time as Shakijaki, so cooking is started without permission in the bottle.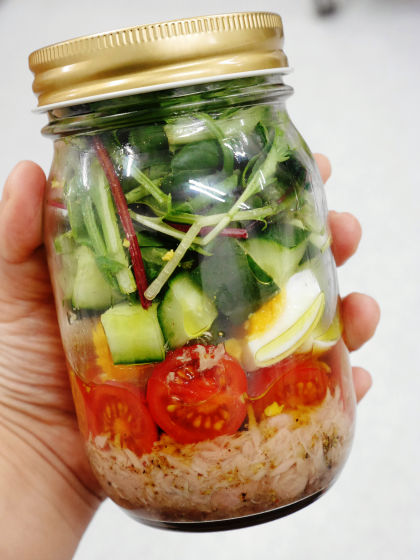 Nice salad put it in the refrigerator and said it will have 3 to 4 days.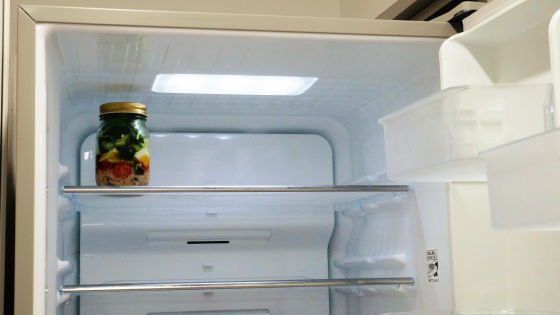 When eating in a bottle without putting it on a plate, first turn the bottle upside down or shake it up and down.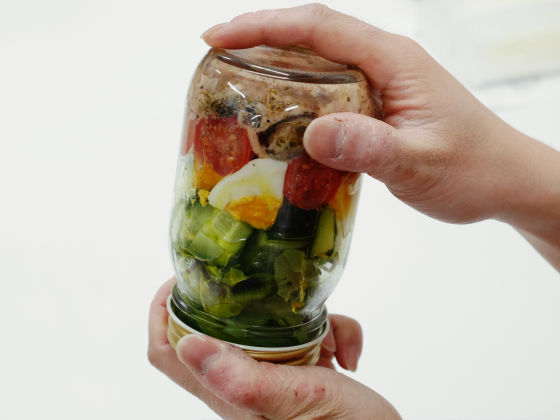 This way the dressing will be distributed throughout the salad.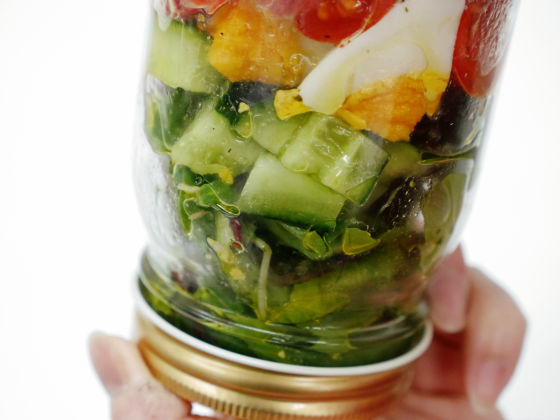 Open the lid and try to eat it from the top baby leaf. I had left it for a long time since I put it in a bottle, but the vegetables are shakiaki. Salt pepper · white wine vinegar · olive oil mixed with tuna · anchovies, dressing firmly entwined by the baby leaf, I felt more than imagination "authentic salad is firmly cooked ...".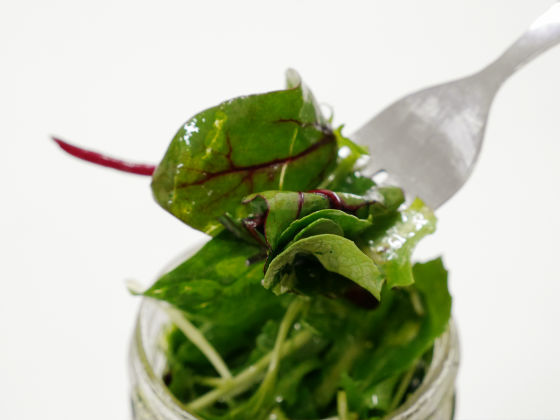 It is difficult to eat all the salads that are still in the bottle by uniformly mixing the ingredients into the bottle so it is difficult to find out, but I tried digging it somehow. Tamato and yuyu have a taste firmly on eggs, this is clearly finished with a higher degree of completeness than simply placing a salad on a dish. Normally, pickles are made from containers different from salads, but the work of "putting in bottles" can not only save for a long time but also serves as a means of cooking.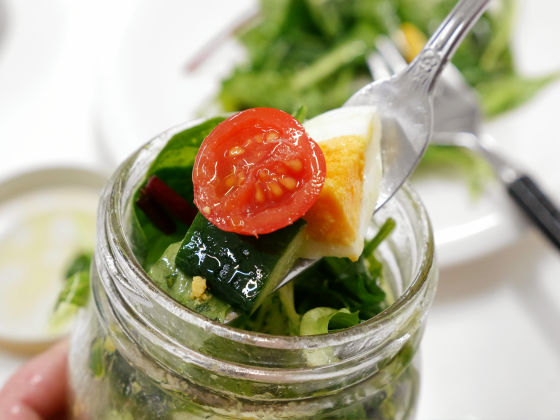 Even though it was served on a plate, the appearance was vivid.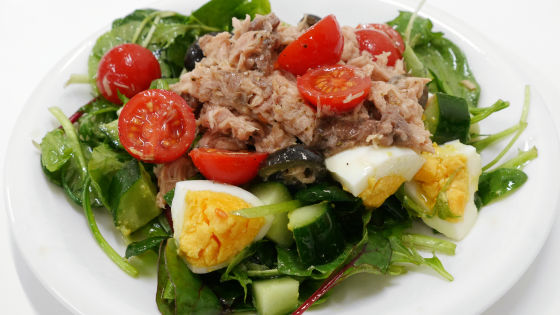 Next I will make "Green Curry Rice Salad" from "Lunch Salad". We will make ethnic ingredients such as ground minced pork, large leaves, ashiki, herbs, peanuts, naples, rice, sushi juice, red onion, sunny lettuce, green curry paste.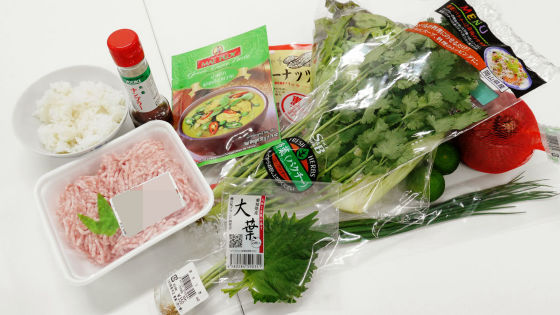 First, cut stems, ashes and leaves of herbs, mix it with Nampura · Sushi juice · sesame oil.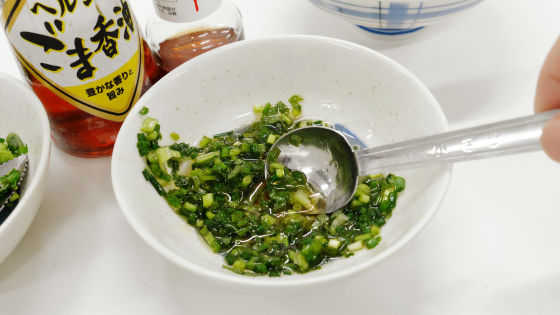 Put it in the rice and let it cool for a while.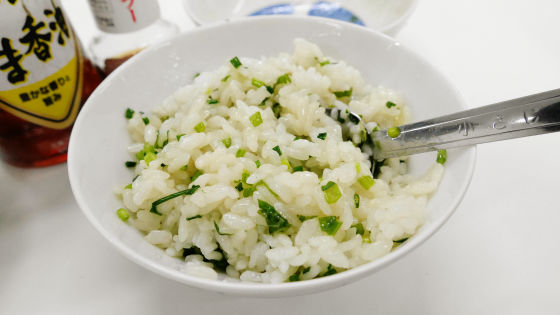 Next, stir-fried peanuts made with pig mince and rough dumplings in a frying pan ... ...



When the color of pork has changed, put green curry paste and Nampura.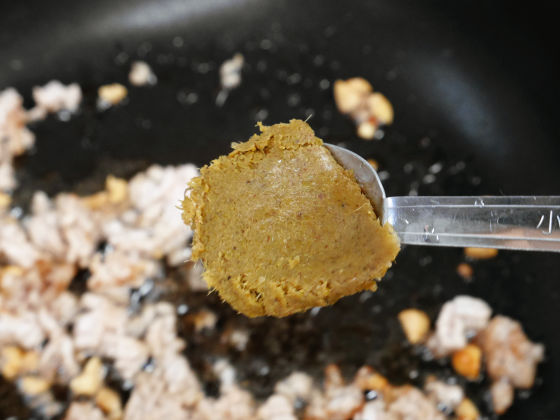 Let's mix the whole thoroughly and cut the oil lightly.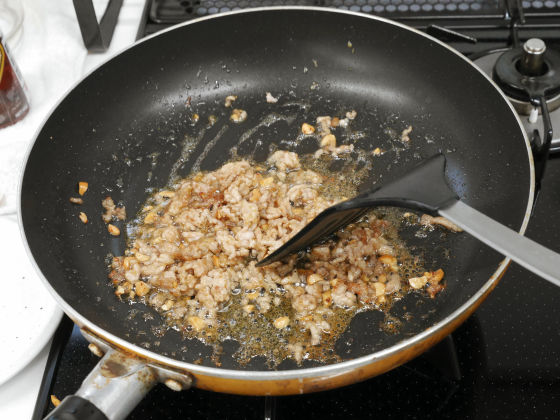 When chopped red onions, herbs and sunny lettuce are prepared, preparation for bottling is completed.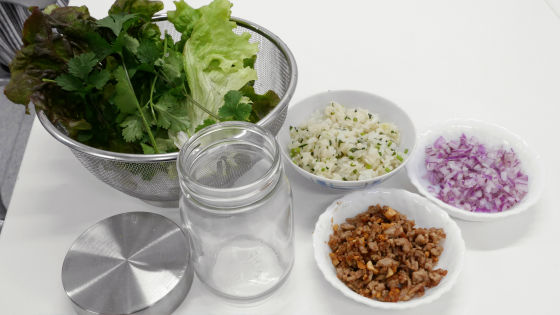 Firstly stir-fried pork in a bottle.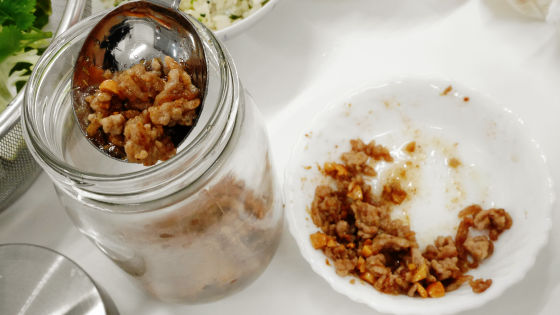 I put rice with herbs in ... ...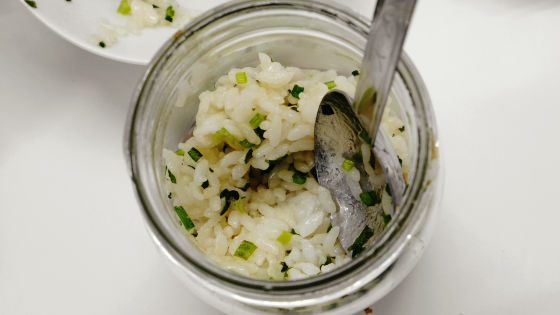 Add 1 tablespoon of chopped red onion.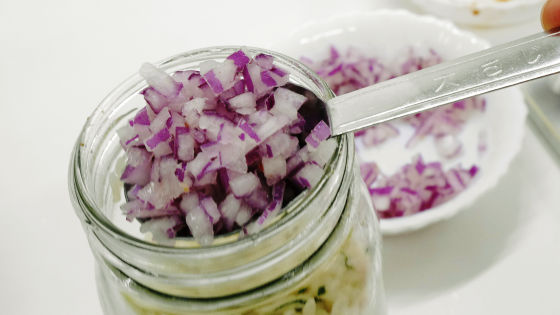 Completion after filling herbs and sunny lettuce.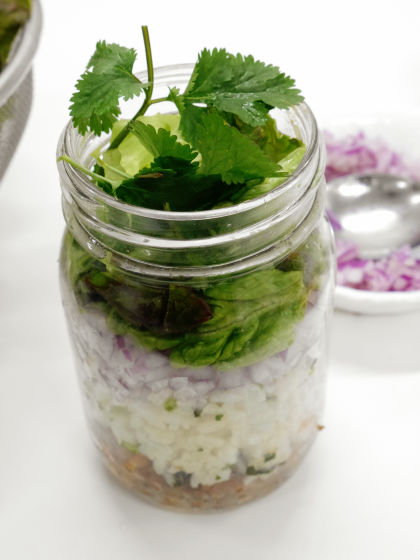 Looking from the side like this. It looks beautiful as well.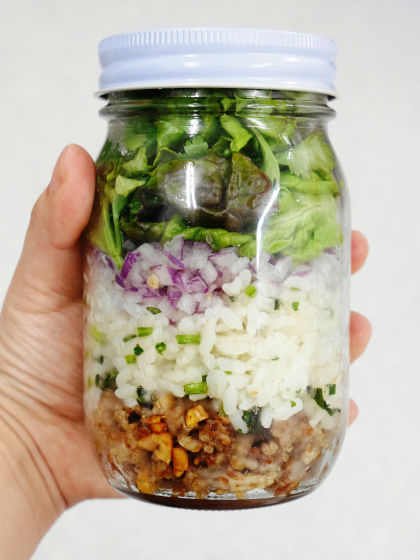 Green curry rice salad is that it is difficult to eat as it is in a bottle regardless of how ......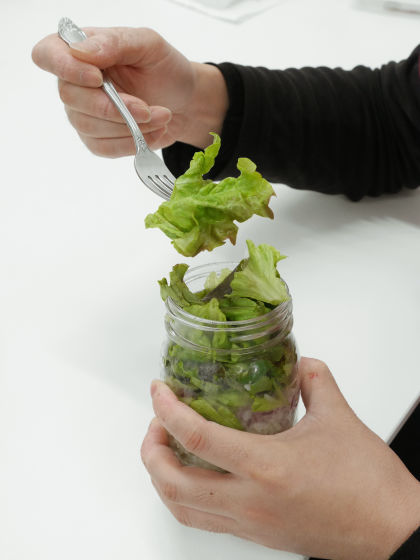 Serve on a plate. I saw small when I was in the bottle, but it is quite a lot when it is on a plate.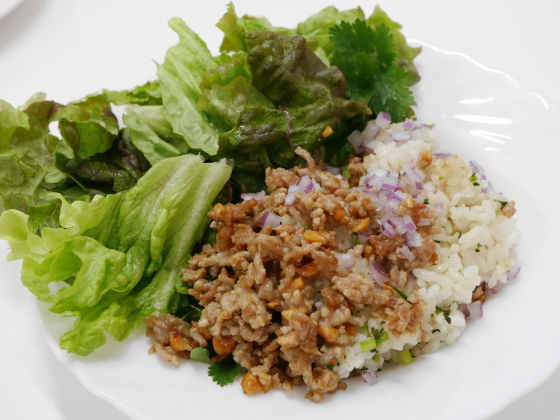 First of all, mushrooms made with Ooba, Asashiki, Karoshi, Nampura, Sushi etc are irresistible for people who like it, and there is a sense of pork taste and polyporized peanut texture there, this is a professional recipe Only finish that can not be done. Because I do not use coconut milk, I do not feel like a green curry peculiarly, it is slightly spicy, but it is a level that I can eat unless it is a person who is not good at "anything hot in anyway".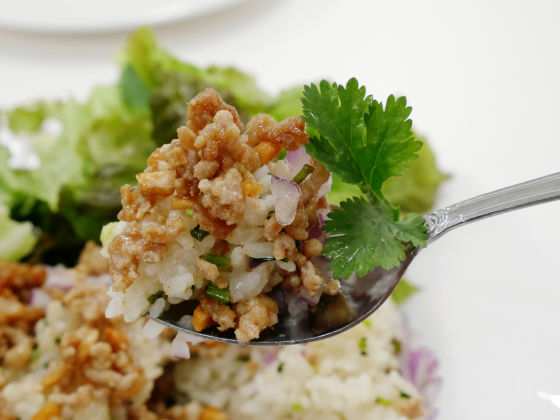 As I have plenty of salad, when I cooked rice and meat in Shakisaki vegetables, it seemed like I could go get anything.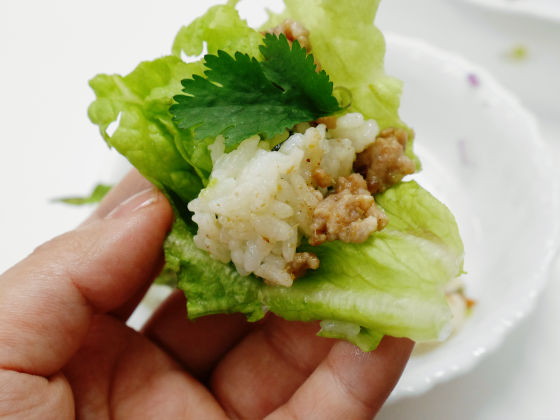 The third one is "party salad" to "smoked salmon and avocado grapefruit". 2 Serfieille · Avocado · 1 rubies and 1 grapefruit each · salt · pink pepper prepared. Originally I used to cut thick salmon, but this time I used that because I got block 's one.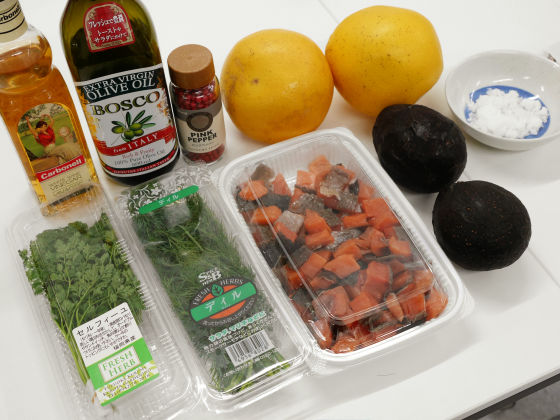 First of all, I peeled the grapefruit peel, but this work took the longest time of the salad. To get out of the body cleanlyThis methodIt was easy to do with reference to.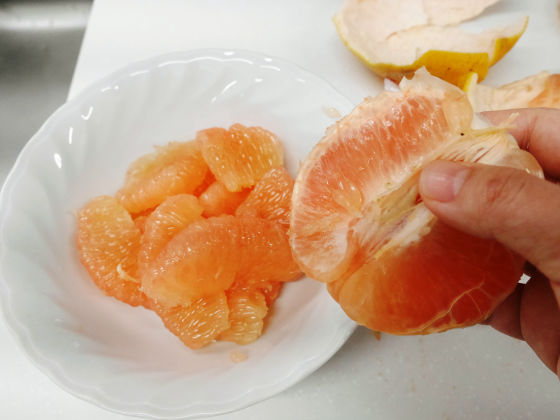 Continuously making dressing. Mix olive oil and white wine vinegar · pink pepper · salt.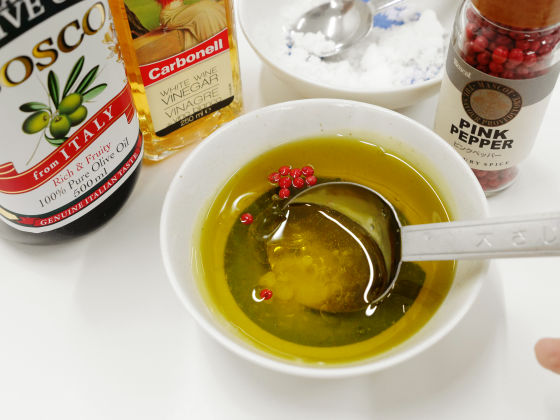 Next cut the avocado.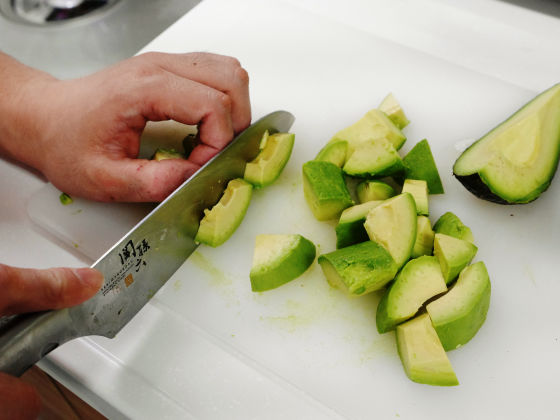 I am going to add avocado with the dressing I made earlier.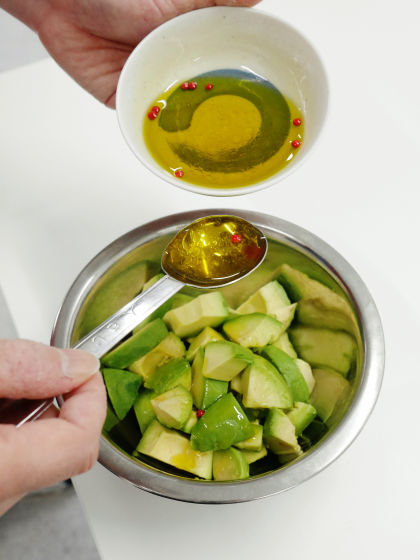 Like this.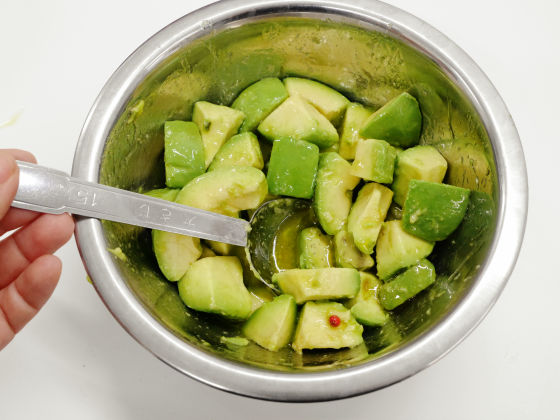 Start preparing bottles when preparing 2 kinds of grapefruits and marinated smoked salmon of CELFIELD · avocado.



First of all, I put a smoked salmon into the bottom of the bottle.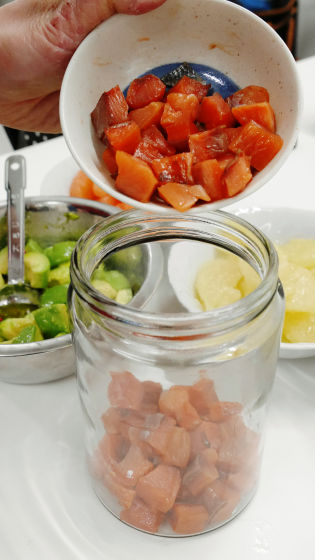 Put in avocado ... ....



I will arrange rubies and white grapefruits on it.



Stuff herbs ......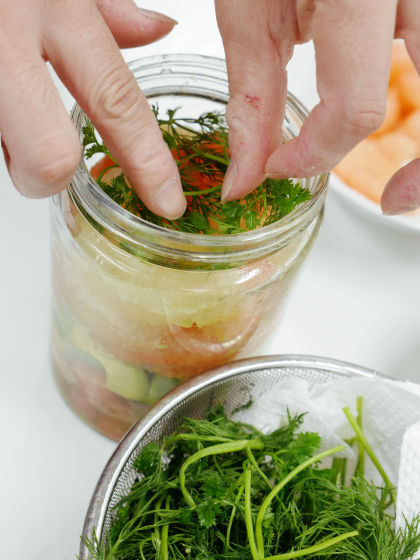 Completion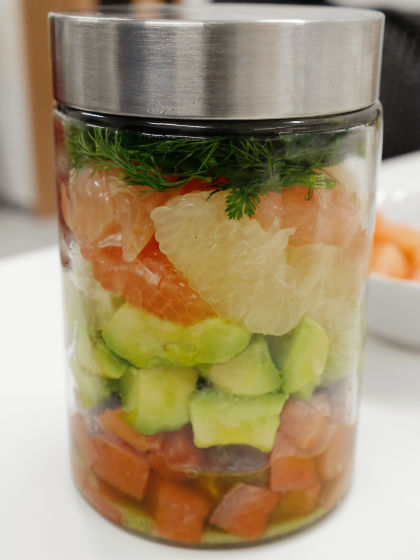 The three types of salads I made this time look like this. Because it is long vertically it does not take up a place unlike a dish even if it is put in a refrigerator, and it is a good looking enough to decorate as a display.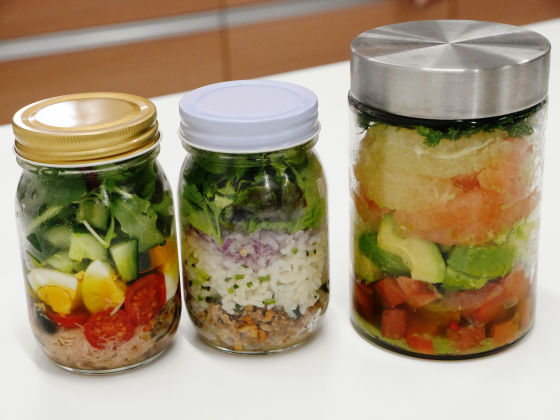 Since smoked salmon salad is too big to eat as it is, it will serve on the plate. This is filled with herbs at the top of the bottle, but remove the herbs first and dump only the contents into the dish.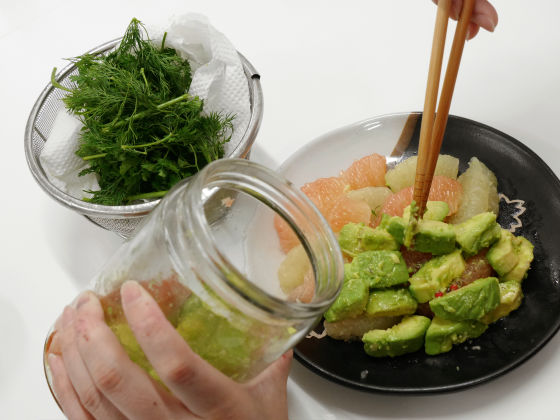 I tried it.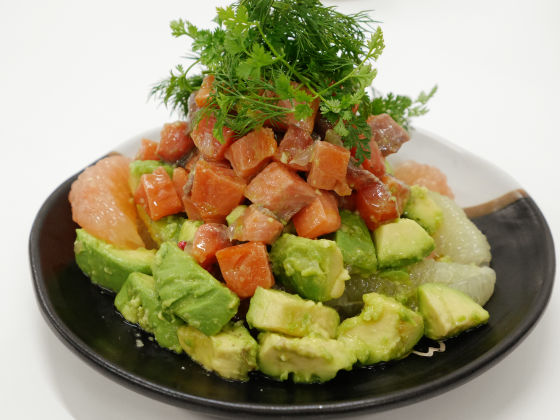 Smoked salmon and avocado are in a state of marinade tasted firmly, while on the other hand grapefruits and herbs are properly entwined with dressing at the last meal. The combination of sweetness and sourness / salty is exquisite, and excellent compatibility with the chilling avocado.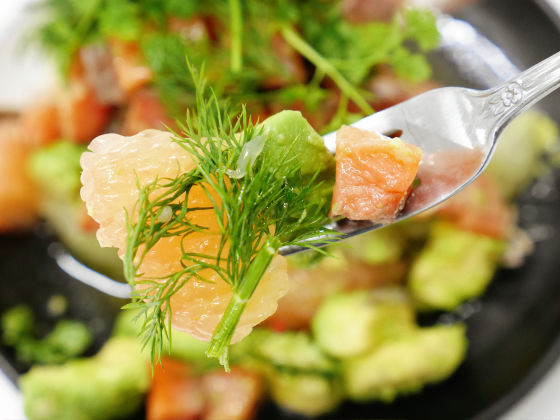 As a recipe book of jar salad, I heard that "Just packing it in a bottle but I need a recipe book?", But jar salad is "the order to taste food ingredients" "the order to pack in a bottle" is very This recipe book is quite convenient for making jar salad. Furthermore, we suggest a combination of easy and delicious professional foods that can not be thought of by novice beginners, I am not interested in jar salad because I can make recipes that range from "everyday rice" to "special day's feast" It is likely that there will be no damage even if people have it.

In addition, recipe book "Jar salad" can be purchased with Amazon 1404 yen including tax.

Amazon.co.jp: Jar Salad: Wakayama Yoko: Books