Amazon releases cloud-based mail service "WorkMail" with 50 GB capacity per user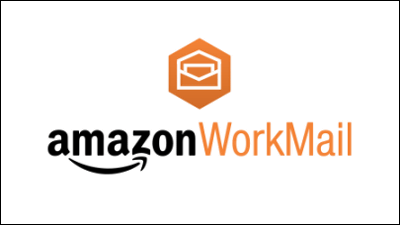 Amazon is a mail service "WorkMailWe announced. WorkMail is an Amazon cloud serviceAmazon Web Services (AWS)It is a cloud-based mail service that makes use of existing e-mail clients and can also be used. Furthermore, 50 GB of cloud storage can be used per user, making it a powerful service with a calendar function.

Amazon WorkMail
https://aws.amazon.com/jp/workmail/

Amazon WorkMail - Managed Email and Calendaring in the AWS Cloud | AWS Official Blog
https://aws.amazon.com/jp/blogs/aws/amazon-workmail-managed-email-and-calendaring-in-the-aws-cloud/

In WorkMail, the domain name ".awsapps.com" is given. In addition, you can use the mail address of an existing mail client as inheritance, in which case WorkMail will run in the background, but of course you can use various cloud-based services as well.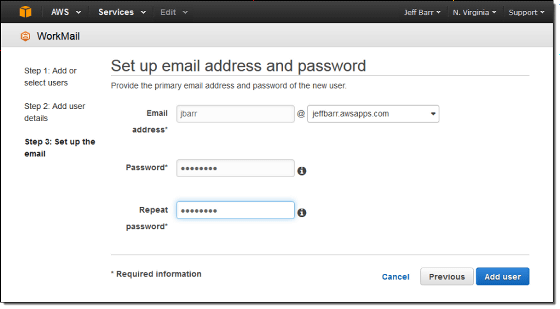 Currently the client is limited to 25 people in the trial period. However, cloud storage given per client is huge as 50 GB. WorkMail assumes business use as its name implies, and plenty of storage is provided to allow you to send large volumes of images and document files via email.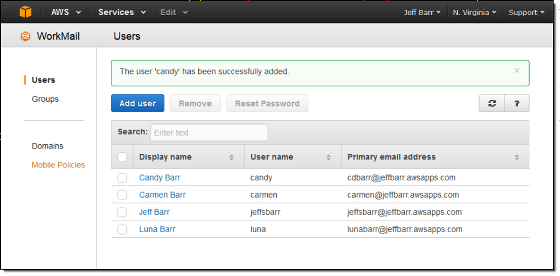 The mail (Inbox) screen looks something like this.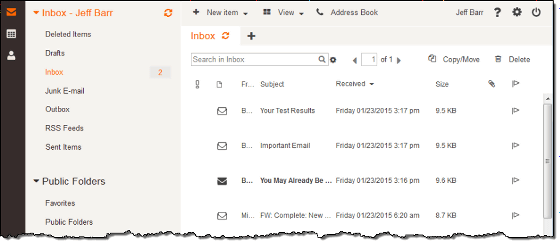 WorkMail also has a calendar function. Of course the schedule can be shared.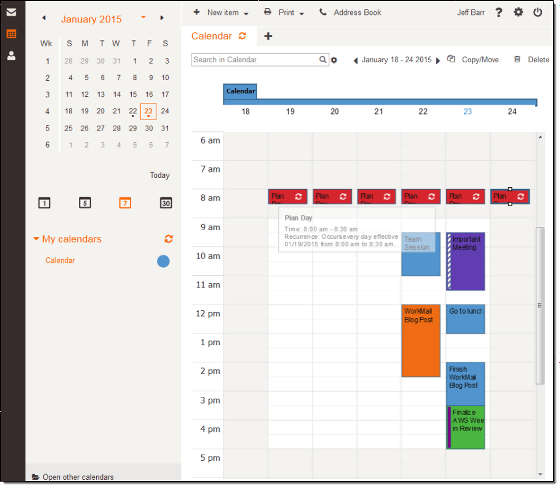 Since WorkMail is a cloud mail service used in a web browser, it can be accessed anytime anywhere from a terminal that can connect to the Internet, such as smartphones and tablet terminals, as well as PC and Mac, ensuring compatibility with Outlook. Transmission data is encrypted with SSLS / MIMEIt also corresponds. Furthermore, assuming a globally deploying company, it is possible to specify the region (region) where settings and data are stored, and it is also possible to access WorkMail with Active Directory user information.

WorkMail can use 50GB of online storage at a monthly charge of 4 dollars (about 470 yen) per user, and 200GB additional online storage can be used for 6 dollars a month (about 700 yen). Currently, during the trial period, you can try Preview version of 25 users available for free for 30 days.

Amazon WorkMail
https://aws.amazon.com/jp/workmail/