Detailed details on how much battery the Apple Watch has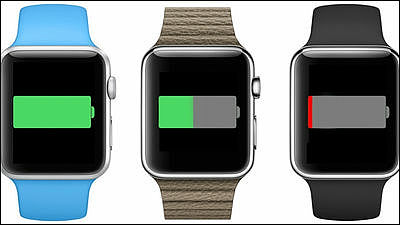 Scheduled to be released in early 2015Apple Watch battery needs to be charged every nightAlthough it is told, detailed battery operation time such as "application use time" "clock display time", 9 to 5 Mac got the information and released it.

Apple targets for Apple Watch battery life revealed, A5-caliber CPU inside | 9to5Mac
http://9to5mac.com/2015/01/22/apple-targets-for-apple-watch-battery-life-revealed-a5-caliber-cpu-inside/

Already soldLG G Watch, Galaxy Gear, Moto 360 and so on need to be charged every day, Apple's battery life is said to be about the same degree.

According to sources of 9to5Mac, the processor of Apple WatchA5 chipWith almost the same performance "Apple S1Chip "and it is relatively power-saving design together with high-performance Retina display, Apple's battery's life expectancy is said to be" 1 day "as an average combined active use and passive use It is said that.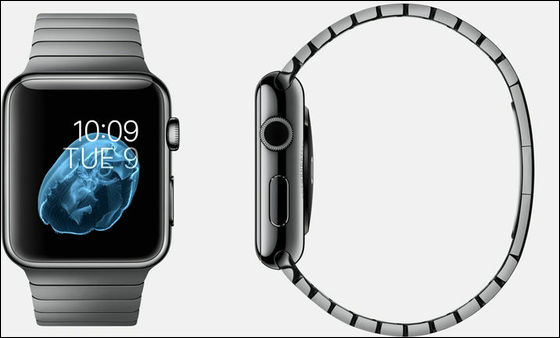 According to the results of the stress test using the Apple Watch application acquired by the source, the continuous play time of the game application etc. intensively using the processor is 2.5 hours, the continuous use time of the standard application is 3.5 hours, the health care And fitness related applications can be used for 4 hours. In addition, the continuous display time of clock mode displaying second hand etc. with animation is about 3 hours.

It sounds too short for up to 4 hours, but when you are not using Apple Watch, the screen turns off automatically, so the average user battery usage time using mixed applications and clocks That means "one day". "If it is in standby mode or power saving mode it will have a couple of days," the source says.

In addition, Apple Watch's charging method uses Apple's proprietary magnetic force connectorMagSafe"Has been adopted. If development is in time by the release of Apple Watch, there is a possibility that charging time may be shortened. Apple Watch is expected to be released around the end of March 2015,Three versionsHas already been announced on the official website. The price of the stainless steel version is expected to be 349 dollars (about 40,000 yen).