A new preview version of Windows 10 appeared as early as next week, and the timing of the introduction of Windows 10 for smartphones also turned out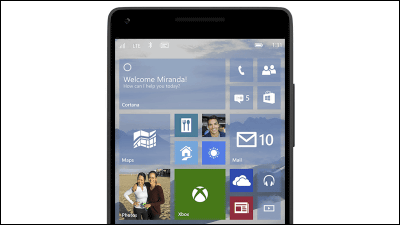 Free update from Windows 7, Windows 8 / 8.1The announcement of the next OS which ensured that there is a major change in Windows business model "Windows 10'S preview version was released as early as next week.

New Windows 10 preview comes to PC next week, to phones in February | Ars Technica
http://arstechnica.com/information-technology/2015/01/new-windows-10-preview-comes-to-pc-next-week-to-phones-in-february/

Microsoft: Yes, we're launching new "flagship Windows phones" this year - Neowin
http://www.neowin.net/news/microsoft-yes-we039re-launching-new-flagship-windows-phones-this-year

Microsoft's senior vice president, Terry Meyerson's OS, was on January 21, 2015 Microsoft'sWindows 10 eventWe will release the latest version of the preview version of next OS · Widnows 10 next week as well. this is,Microsoft Insider ProgramBy participating in the latest version of Windows 10 can be tried before the launch will be able to be touched early on Windows 10 where the demo was demonstrated at the Windows 10 event. In addition, the new preview version of Windows 10,Windows 10 Technical preview versionThere was no mention as to whether automatic update is possible from.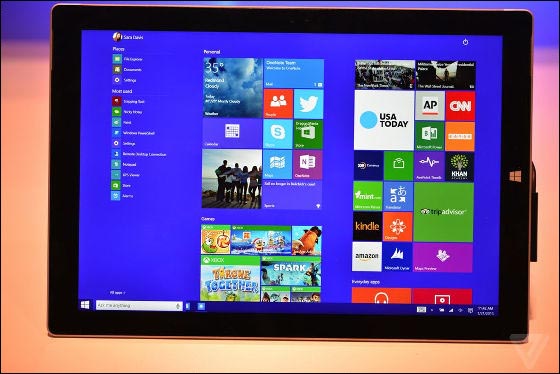 Also, Senior Vice President Meyerson is talking about the release time of the preview version of Windows 10 for smartphones, it is "after the NFL's super bowl", so it will be released promptly after February 1, 2015 It is expected to be.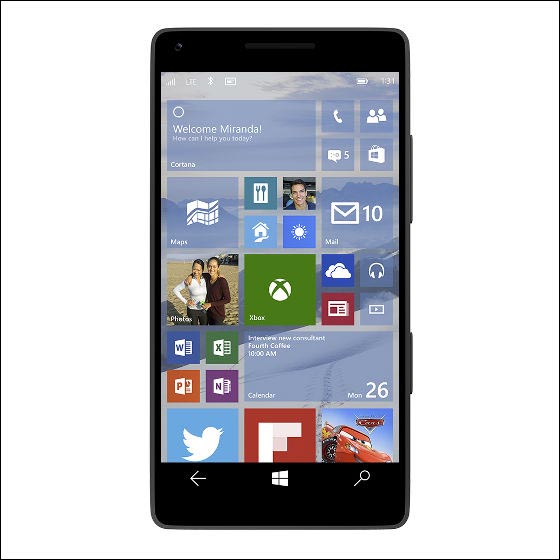 In addition, Mr. Meyerson, Senior Vice President "We plan to release excellent Microsoft made hardware in the second half of 2015, including Windows Phone," and declared that the new Surface and the new Windows As a Phone, it seems that we can expect the successor flagship machine of Lumia 1020 which was sold at the end of last year.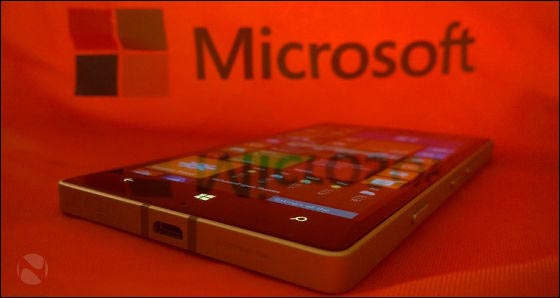 A movie that operates the latest version of Windows 10 has already been uploaded one after another from the local site. this isThe VergeDemonstration movie of Windows 10 using Surface Pro 3 by.

Windows 10 hands-on: a snappier, faster Microsoft - YouTube


Designed around windows like conventional Windows. The start menu has also revived.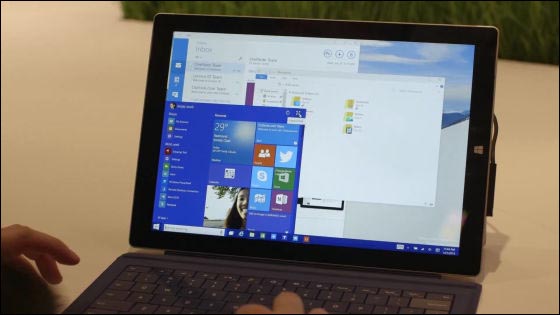 It also supports tile type thumbnail display that emphasizes compatibility with tablet.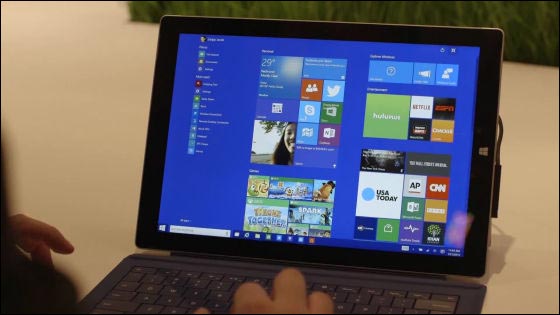 With full screen this is like this, flat design is the same as Windows 8 / 8.1.



charmThe function seems to evolve so that more icons can be placed from the bar in a single row.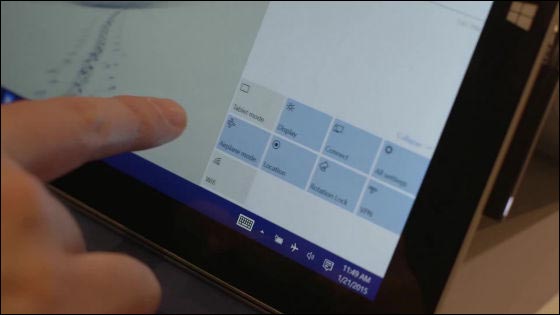 Multi touch operation with Surface Pro 3 corresponding to the touch panel is extremely agile. You can also change the window size and split display freely, and you can see that it is moving smoothly with crisp.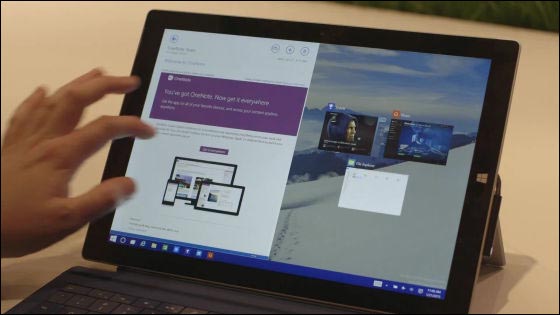 On the other hand, the mobile version of Windows 10 using a tablet terminal looks something like this.

Windows 10 for tablets: it's a lot like the desktop version - YouTube


Many vertical tiles can be displayed. Multitasking is realized with large tiled thumbnails rather than windows.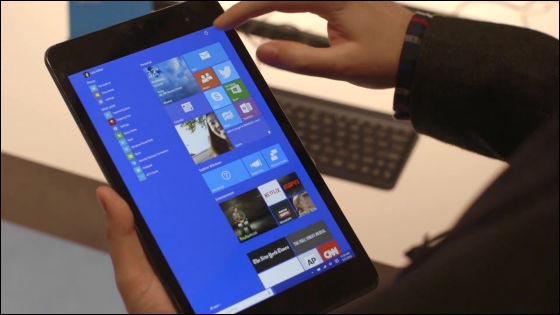 Windows Phone and tablet also adopt desktop display. Of course, like the PC version, the virtual desktop function is also working.