Cute Daifuku "youkai strawberry Daifuku" whose youkai are swallowing strawberries


movies"Nyan is the secret of the birth of youkai watch!"Has surpassed the box office income of 5 billion yen on 16th from Saturday December 20, 2014 (Saturday), its popularity is still ongoing. However, before the game 'Yokai Watch' is released, it is said that Nippori 's Japanese confectionery shop "Edo Usagi" sells "Youkai strawberry Daifuku" products, so go check it to see what kind of youkai I have done it.

Edo Usagi - Nippori / Japanese sweets [Eating Log]
http://tabelog.com/tokyo/A1311/A131105/13032185/

Delicious sweets and souvenirs Oto + Edo Usagi
http://shop.omiyage-daito.com/

The place is here, about 5 minutes on foot from Nippori station.


From Nippori stationNippori · Territor LinerI will walk under the bridge piers. Nippori · Territor Liner turns to the left greatly at the intersection of Nishi-Nippori 2-chome, so it separates from this and go straight ahead.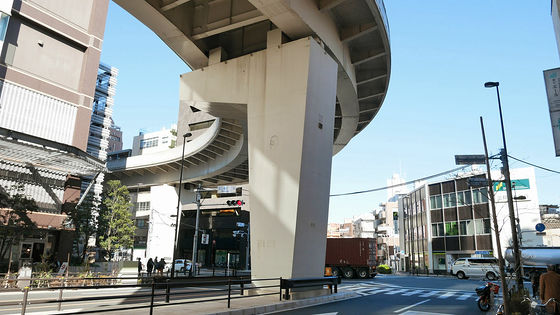 Then turn the second corner to the right. There is no signal before "Higurashi Konan" intersection.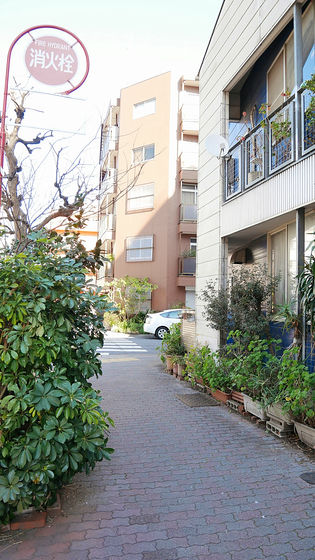 Then, there is a shop on the right hand side. This is "Edo Usagi".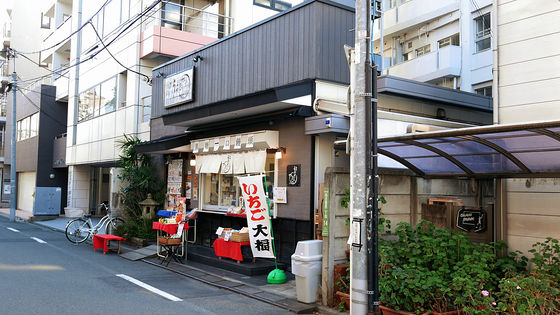 This time I bought Ichigo Daifuku, but there are other "Azu Daifuku" and Autumn limited "Chestnut Fukufu", for example.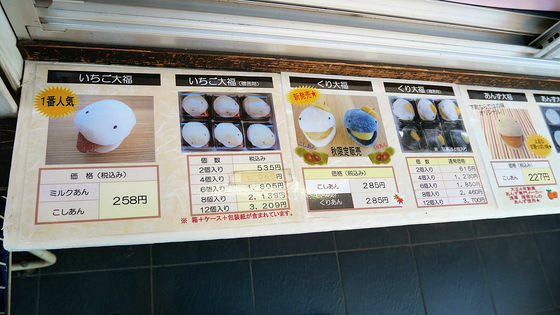 Furthermore, "Tomato Tomato" also ....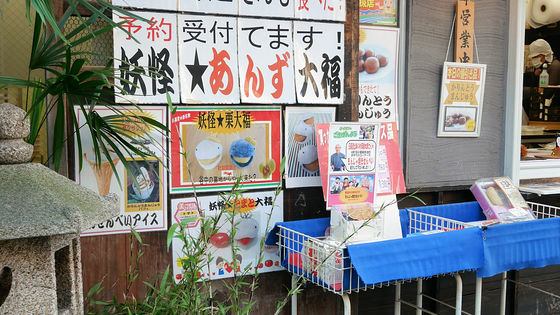 On the inside of the window there was one "1080 yen" Yokai ★ Daifuku "and I was surprised that" Daifuku is one thousand yen? ", But this is not a food but a wax sample. People who want to decorate are OK if they buy this.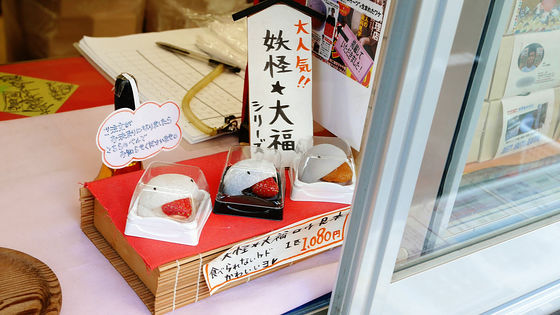 So, I bought four entries. One tax included 258 yen, because it was boxed, it was 1069 yen including tax with four.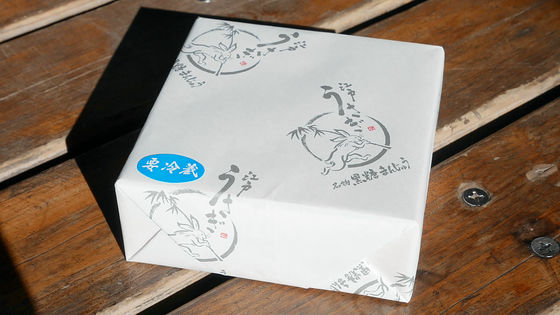 Since there are two kinds of "Aruka bean paste" and "azuki bean paste", I made it two each time this time.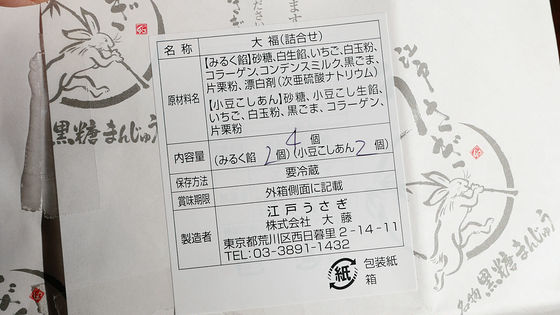 As you open it, youkai gaze at this place.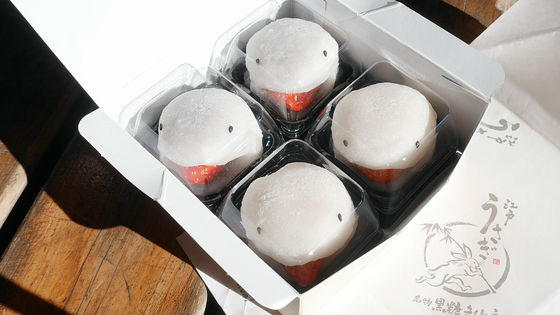 Mushrooms on the left, Milk beans on the right.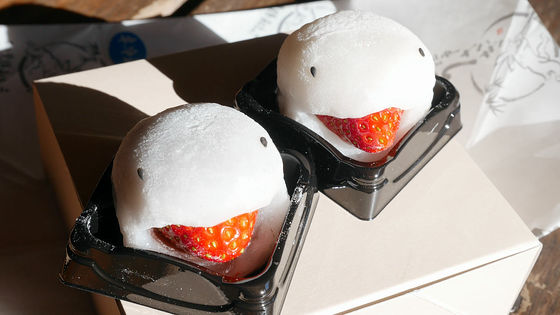 You can see Mizhing in the mouth.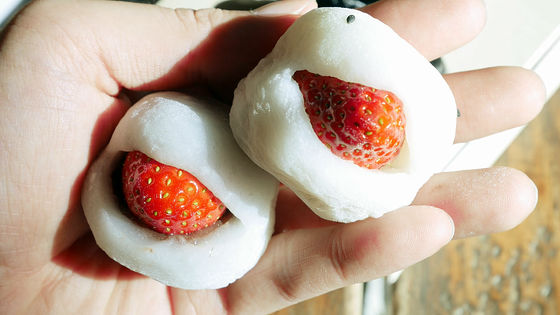 If you try to bite it from the side of a youkai's face, you can see that it is made to wrap strawberg more than half over. Ichigo Daifuku often sees two types that completely strawberry is wrapped and one that puts strawberries on top, but it is a wonderful idea to finish strawberry as a tongue .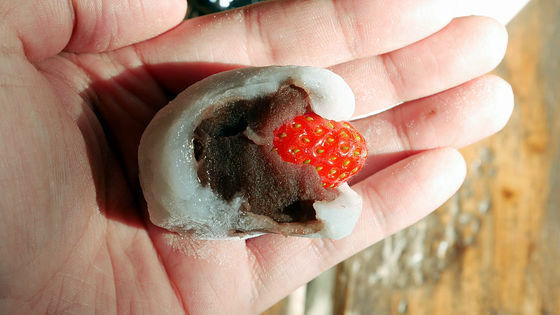 Ichigo is small, but it seems that acidity is mixed with sweet and sour sweetness. Especially, since sweetness is not so far in front, it seems to be favorable not only for Japanese sweets but also for people who like sweets.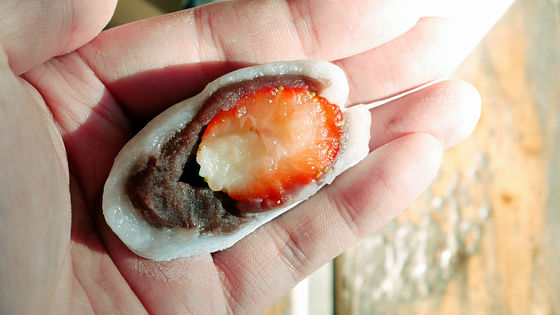 This is Milk paste. Sweetness derived from condensed milk is added, and it is a different flavor from Koshiba. It is nice to match with green tea, but it is dare to drink milk tea and try to stack milk.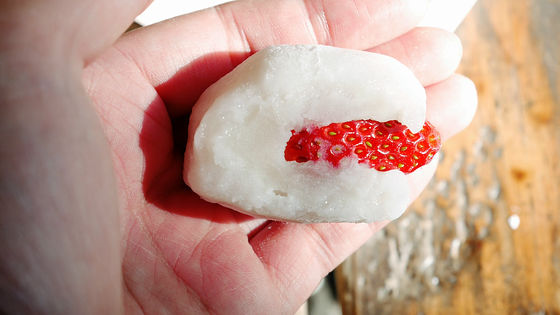 This "youkai strawberry Daifuku" is making about 300 pieces a day, but sometimes it can be sold out in the afternoon, so it seems better to have a phone call in the store if the purchase is likely to be over the afternoon. If you can not go to Nippori to buy, there are also hands to buy in mail order. It is 1605 yen in 6 pieces.

Youkai ★ Strawberry Daifuku (6 pieces) - Delicious Sweets and Souvenirs Ooto + Edo Usagi
http://shop.omiyage-daito.com/?pid=38712634