I tried eg desserts "Taro and coconut milk" added to the ina "Thai series"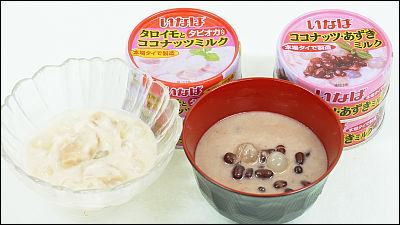 Speaking of "Namiba's" Thai series "Can serve authentic Thai curry with canned foodKnown as a series, it is called "the best dish in the world"Massa Man curryStarting with easy - to - be - canned items,Broad lineupI have everything. It was said that desserts using coconut milk were added to such Thai series so why I decided to get some early and eat.

Taro and coconut milk | Inaba Food Co., Ltd.
http://www.inaba-foods.jp/products/detail/138

Coconut · Azuki Milk | Inaba Food Co., Ltd.
http://www.inaba-foods.jp/products/detail/140

That is what I got by saying "Taro and coconut milk"When"Coconut · Azuki milkTwo items of. Both of them "coconut milk" is included in the product name, and the can has a copy which is unlikely to be a dessert "made in authentic Thai".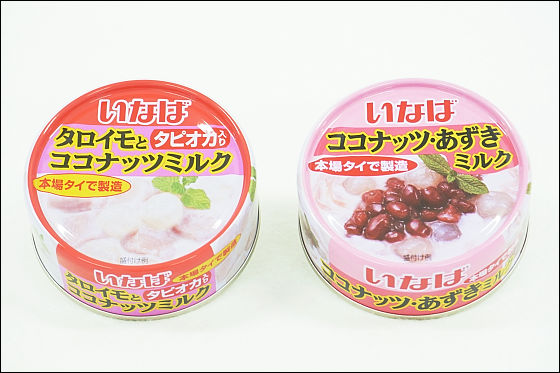 First of all I will eat "Taro and coconut milk".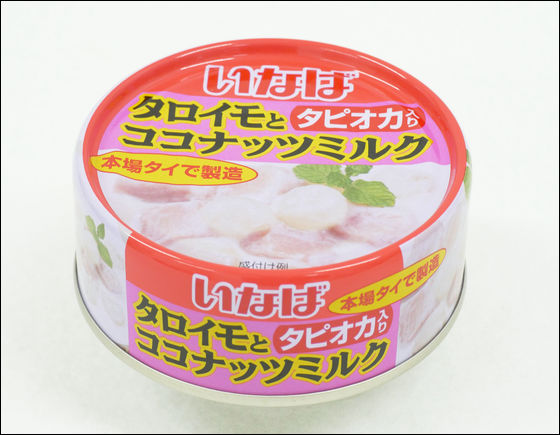 The raw material seems to contain tapioca pearl in addition to coconut milk, taro, sugar. Of course the country of origin was "Thailand".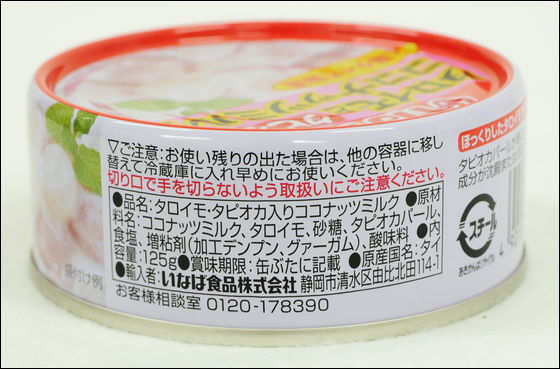 "Thai dessert with sweet taro is put into sweet coconut milk", indeed this product was a canned dessert familiar to Thailand. Because the energy per 100 g is 105 kcal, it will be about 131 kcal when converted to 125 g of contents.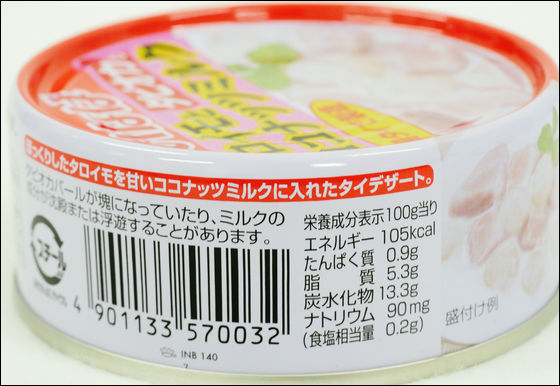 When I pulled the pull tab and opened the can, I saw a goro and a square light brown taro in a milky white creamy sauce. Tapioca pearl is the round object that looks like a tila hora.



I tried transferring it to a glass container. A source with a higher viscosity than you imagine from the name "coconut milk" is often involved in taro.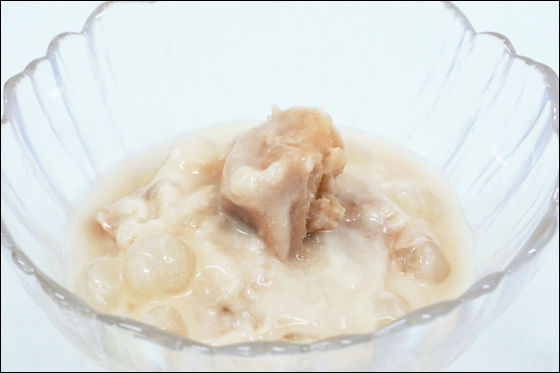 Paculi taro. Taro is cut into squares to about 2 cm, cooked softly so that it disappeared with Harari at the moment of putting it in the mouth, a slight ethnic flavor peculiar to Taro became a smooth taste and the tongue It spreads above. The hint of sweetness causticed with coconut-flavored milk sauce, the mouth filled with thick sweetness.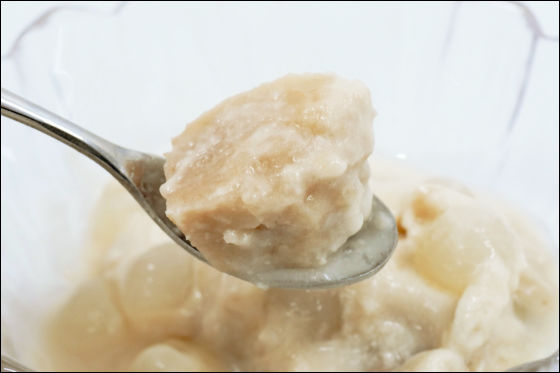 Purupuru 's tapioca pearl also disappears just by the tongue' s power at the moment he put it in his mouth. The taste which feels Asia っ ぽ somewhere also drifted like a furry also here.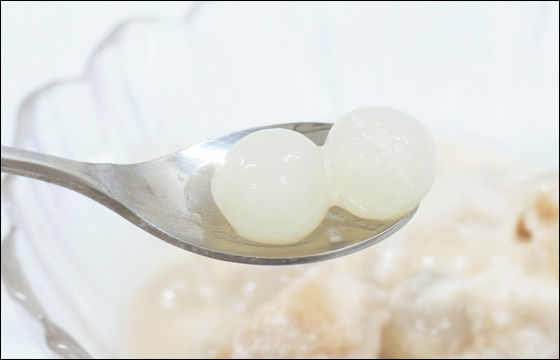 Pakri with all the ingredients in one bite. It got missed as soon as it is not necessary to chew with teeth, and later the rich sweetness of ethnic flavor remained in the mouth. Depending on the person, it is a richness of a level that it feels somewhat sweet, but it seems to be said that it can be said to be an irresistible item for those who like sweets.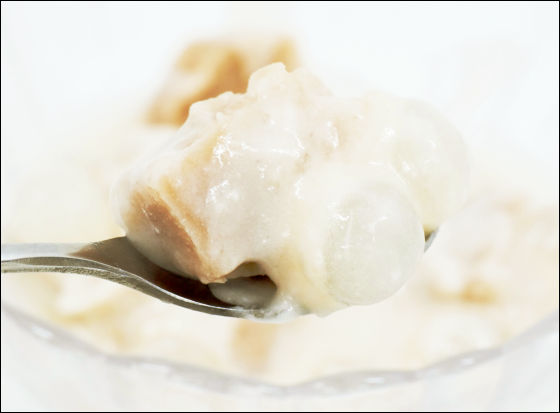 Next I will eat 'Coconut · Azuki Milk'. How about combining coconut and red bean.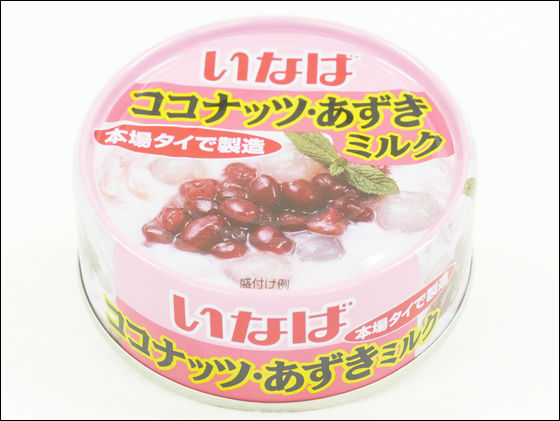 As raw materials, coconut milk, red beans (Azuki) appeared in addition to sugar. Tapioca pearl seems to be included.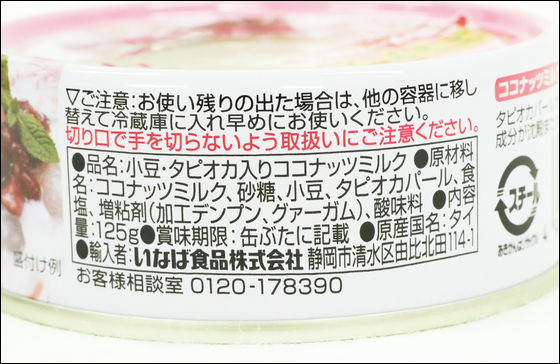 "Thai dessert with large grain tapioca and red beans in coconut milk", but a combination of red beans and Thai dessert will somehow appear in the eyes. The energy per 100 g is 138 kcal, so it is about 173 kcal per can.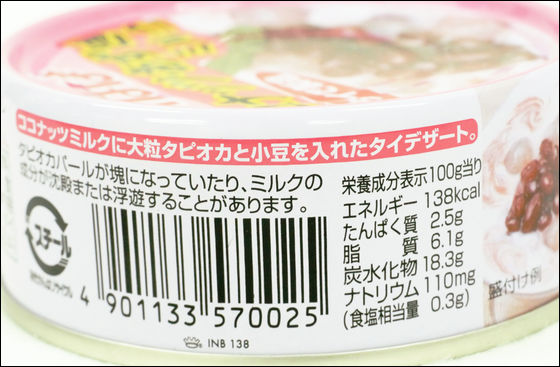 Open lid with Paco. Tapioca pearl and red bean are showing the face in a slightly delicious looking sauce. The color that took a little reddishness will make you feel "Azuki entering" indeed.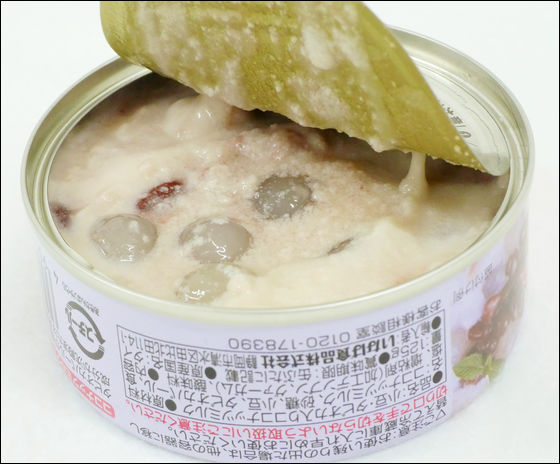 First of all, it is a spoon with a bite. At the moment of putting in the mouth a faint sweetness of azuki is felt, and the first impression is "Zenzai" itself which is often eaten in the New Year etc. However, after that the rich taste of coconut milk comes along with losing. It is a taste that makes you feel even thicker than the above mentioned taro product. The appearance was gritty, but the actual texture was smooth.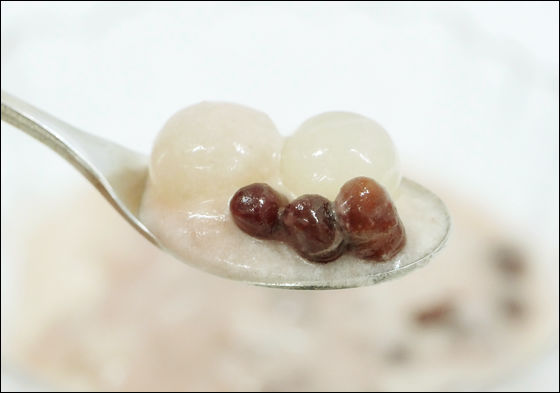 It was said that it was able to eat deliciously at the manufacturer's site even if it warmed, so I decided to try in the range by putting it in a glass container.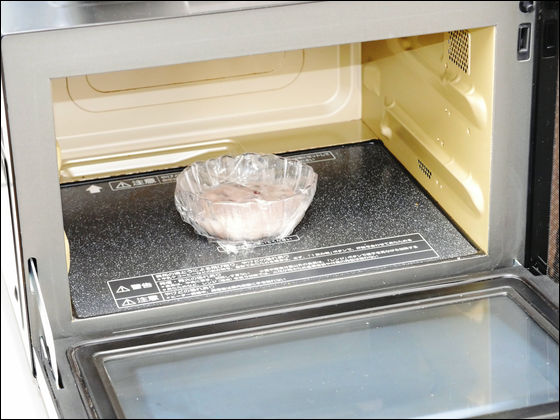 By lightly warming, the fragrance of red beans and coconut becomes stronger, the flavor is further increased and the richness is also up. Although it is impressive that "Zenzai has become stronger" in the first session, after all the flavor of coconut is also losing and appealing. As a different kind of spirit, people who like sweet things turned out to be a dish that seemed to be a challenge.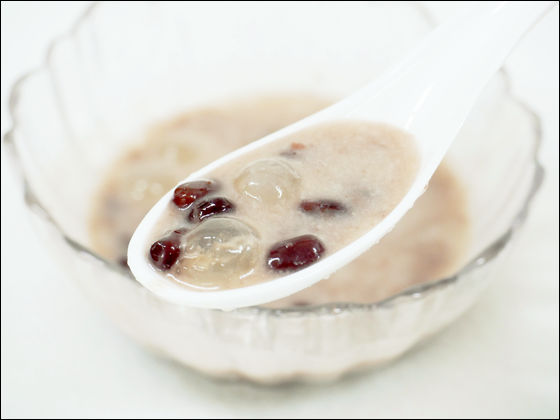 Also in the same seriesLarge grain tapioca · coconut milkYaBlack beans and coconut milkProducts such as are also lineup.

Inaba "Taro and coconut milk" and "Coconut · Azuki milk" are on sale at retail stores throughout the country, prices are around 200 yen. Since Amazon can purchase 6 can sets and 24 cans set, it is perfect for bought at a price cheaply by friends etc.

Amazon.co.jp: Inaba taro and coconut milk 125 g × 6: Food · Beverages · Liquor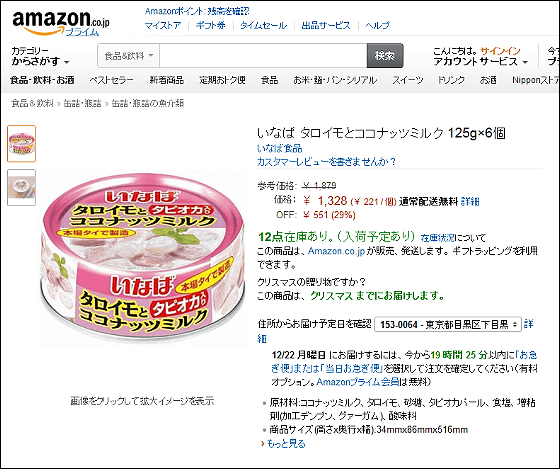 Amazon.co.jp: Ina coconut azuki milk 125 g × 24 pieces: food · beverage · liquor