"Glamor Pain" that you can get coffee for free by arranging baked bread such as fluffy milk bread of 36 yen and janka chan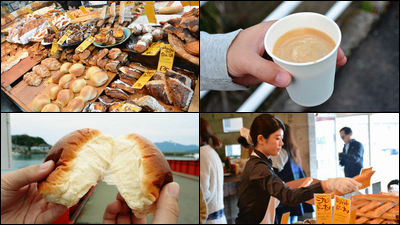 Was it always thanks to a virtuous circle that many breads were overflowing so that bread was sold one by one and Jean Jean new bread was baked and ordered in the shop to replenish bread Fresh baked bread And bakery that bread can buy milk bread for only 36 yen at affordable price and get coffee at no charge at all affordable "Glamor Paine"is.

Glamor Pain (gulamour pain) - Fukuyama / Bread [Eat Log]
http://tabelog.com/hiroshima/A3403/A340301/34003801/

Glamor Pain is in Fukuyama city, Hiroshima prefecture. Positionally it is about 2 km from JR Fukuyama station, so it is good to head by car.


Please note that the store does not have such an appearance and is not written as "Grammar · Pain" on a big sign.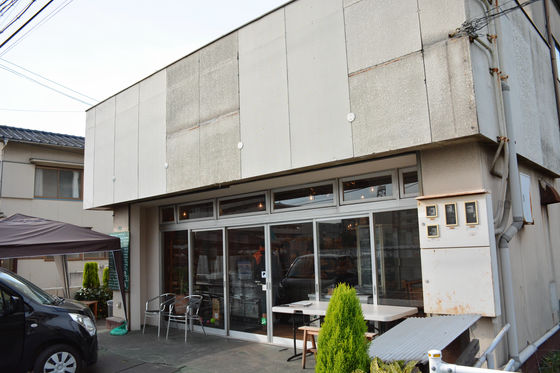 As a landmark, "Yasuhara shop" is located immediately next to it.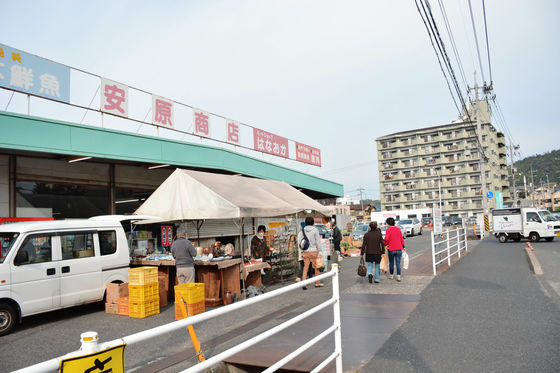 That's why I invaded the shop quickly. Since the basket and the tongue are placed just in front of the entrance, you can go around the store with this OK.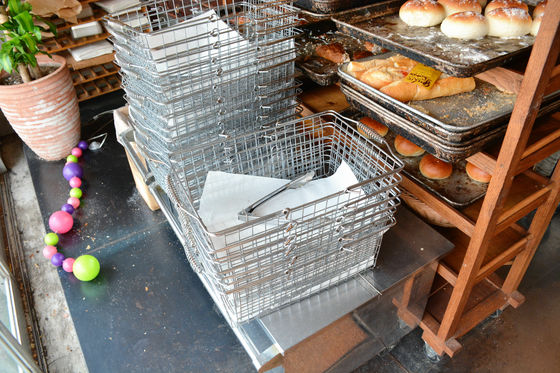 The inside of the shop is such wide with such a feeling, but inside was crowded with many people.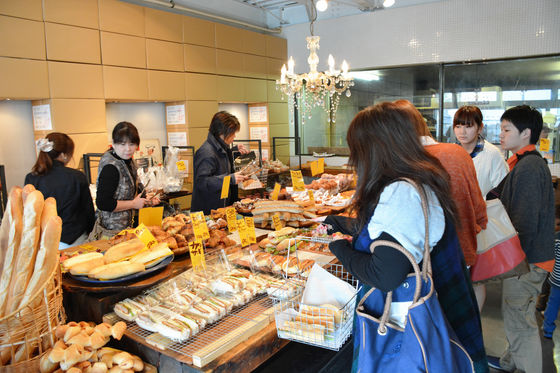 There is a considerable variety of breads on the big table at the center.



From long baguettes to breads like fruit-based desserts, the variety varies.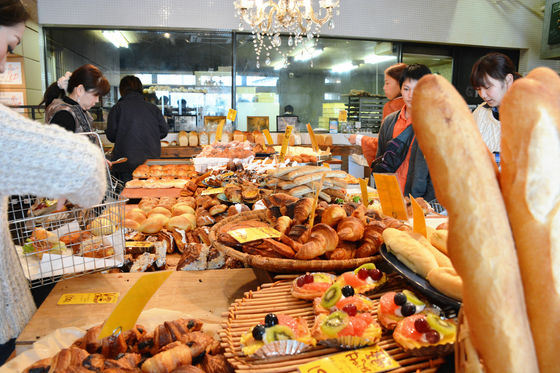 The interior of the shop is on the glass, so you can see the baking bread there.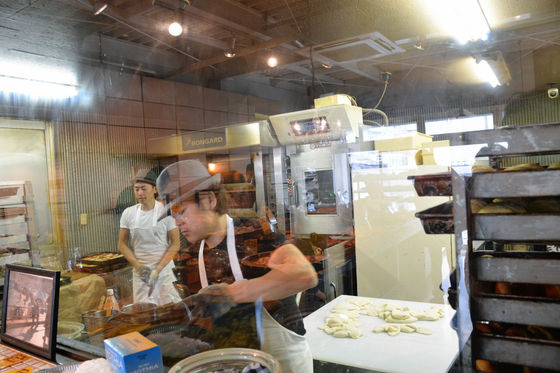 Freshly baked bread comes out Jang Jang ... ...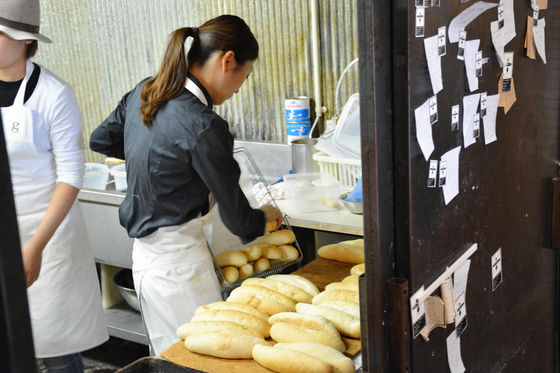 After painting the cream and sandwiching the ingredients, you can just sit in the store with haste.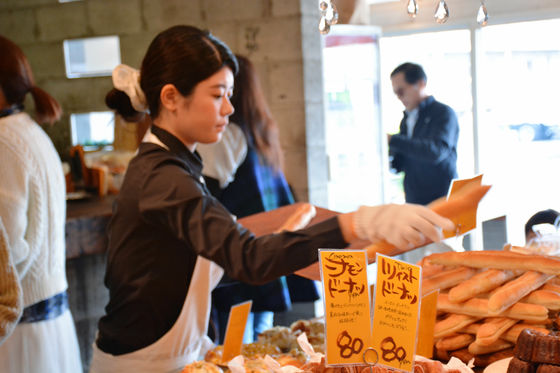 Pile of bacon epi.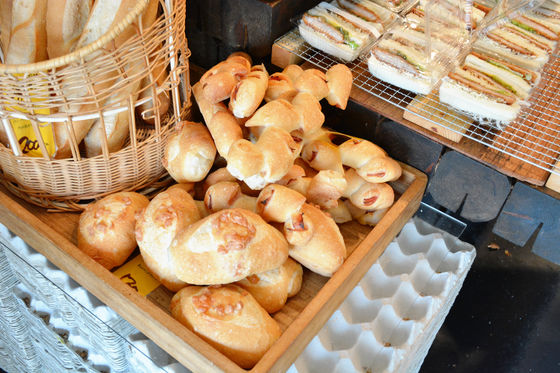 The bread called Greasini is a group of 120 yen at the same time.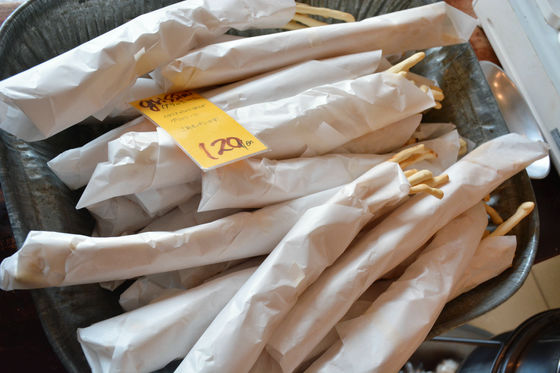 Croissant chocolate (150 yen) is also baked.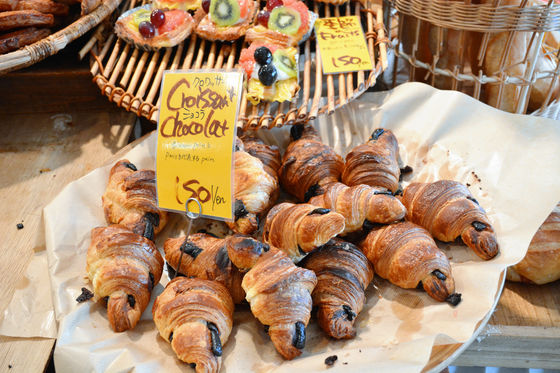 Sunrise is sold for 90 yen, and it is popular with only a few remaining.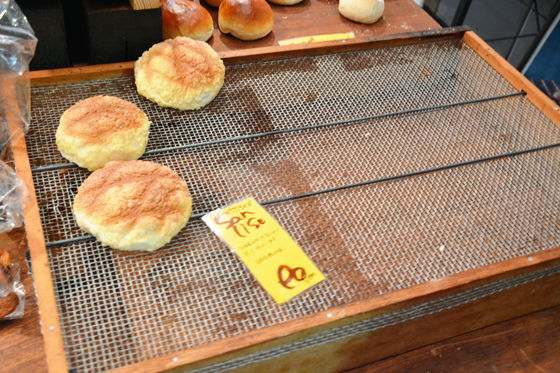 And when I thought it was a lot of freshly baked items.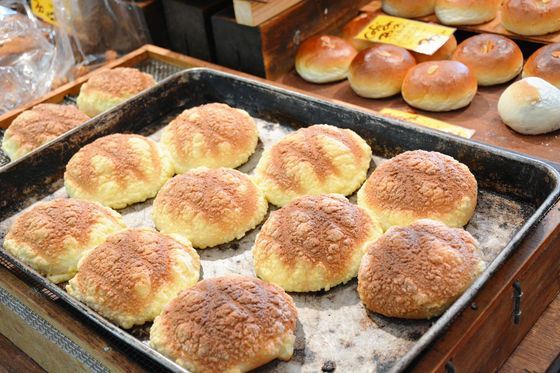 Milk bread was priced at 36 yen per bag, so many customers were buying more.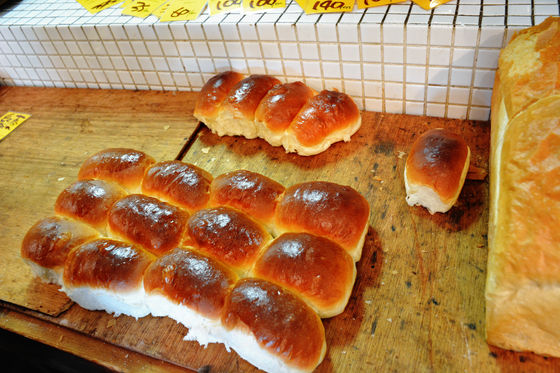 Curry donuts (120 yen) can also get fried if you meet the timing.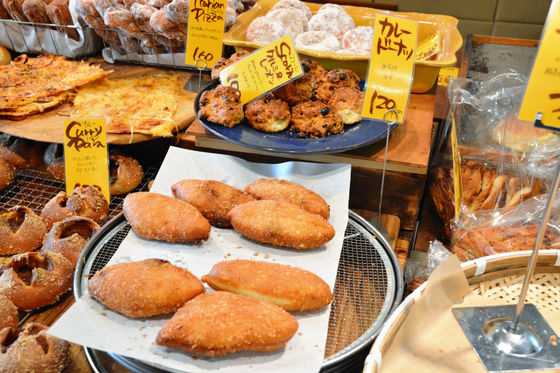 Bacon sand cask routes sandwiching bacon and lettuce to croissants (230 yen).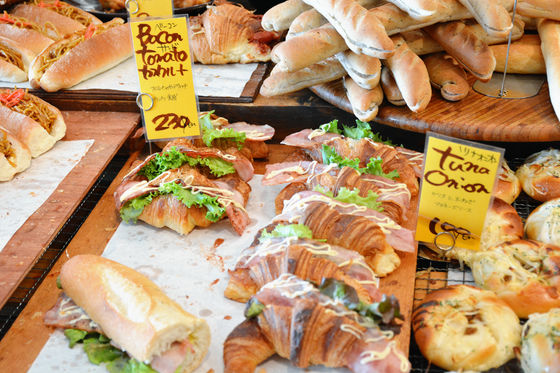 A beautiful Mamaru Tsukuba Anpan (80 yen).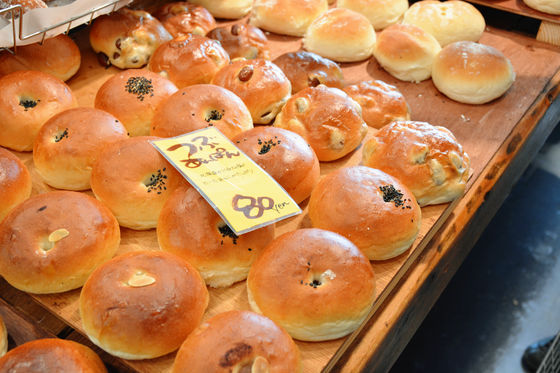 A loaf of bread that is not cut.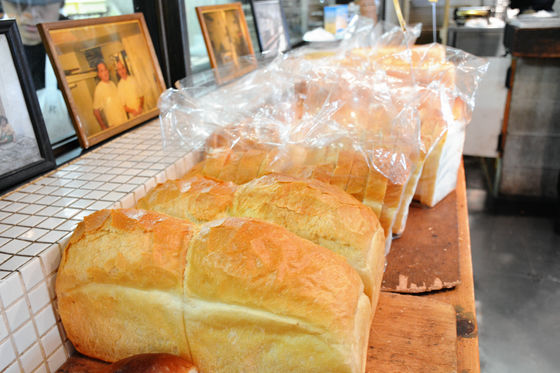 Inside the store there are various items such as Gateau chocolat and baked goods besides bread.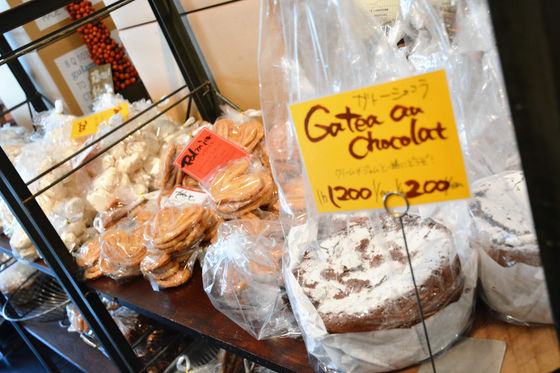 That's why I put some bread in my basket.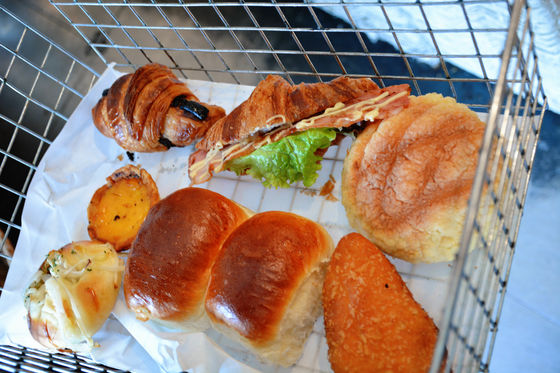 There is a mini croissant of 125 yen at 100 g next to the cash register, so if you want this, if you say the number of grams you want for the clerk OK.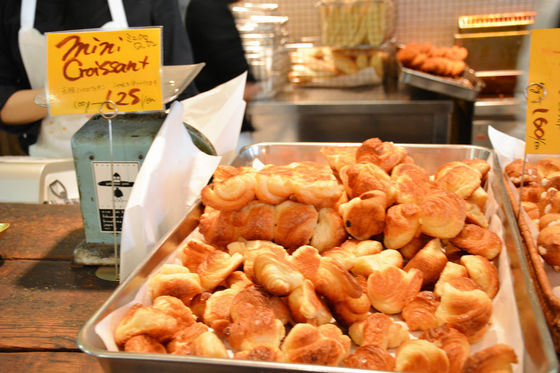 When the treasurer finishes, the clerk waits for a while because it refills the bread. At such a timing I found a cream puff in front of my eyes and it can be said that "If you find it before you finish the accounting ...", it seems to be good to look around the shop frequently.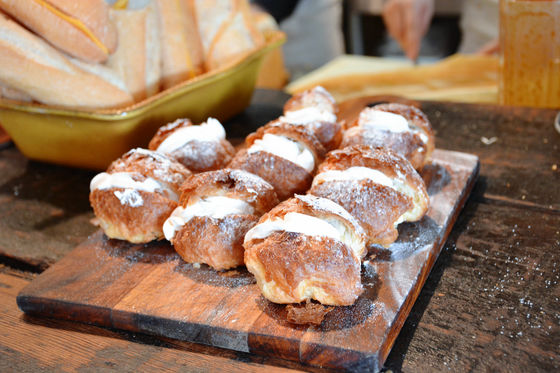 Also, after accounting it seems to serve coffee for free. It may be a bit surprising if it is first time because it is said to be "coffee how about ?," but it is a very much appreciated place for cold seasons to receive a warm coffee for free.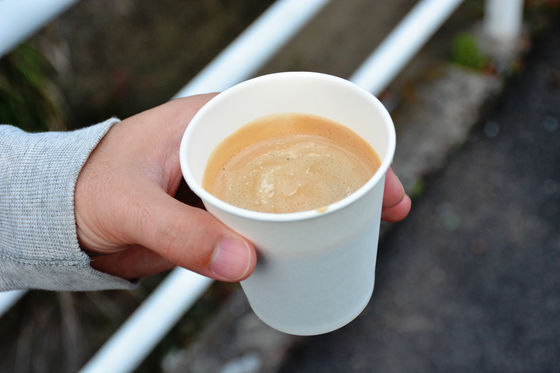 So I will eat the bread I bought. Pacri from the bacon sand cask route first. Bacon sandwiched between crisp croissants was baked crisply and the texture was very good. The amount of mayonnaise that was painted together was too much, not too little exquisite change, perfect for breakfast, though refreshing but juicy.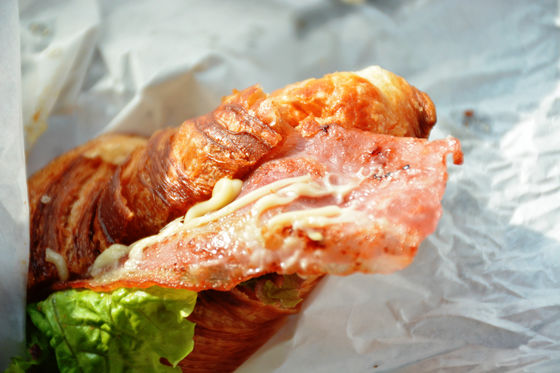 The milk bread has a very fluffy dough, and when you eat it sweetness of the dough spreads out a little in your mouth and it makes you feel very happy. Considering the price, the level that makes me uneasy as "Why is this size cheap at this size?"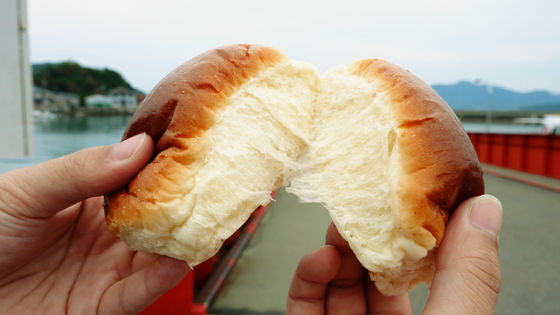 Next, I will have a curry fried curry donut.



Anyway the outside was crispy fluffy and curry was hot because I could eat freshly baked stuff. Curry was a sweet seasoning, it was good with the outer crispy donut part anyway and I ate it in a moment with Pakpaku. Bread is fluff anyhow, but it seems better to eat as soon as it is likely to become wrinkled as it cools down.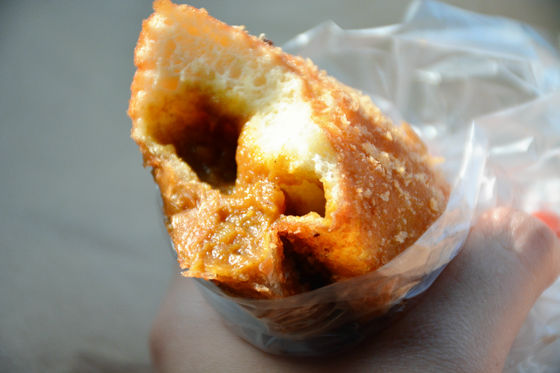 There were six mini croissants in 100 grams, not a crispy one like a bacon sand cask route but a moist and fluffy fabric. Slightly sweet, perfect for a snack.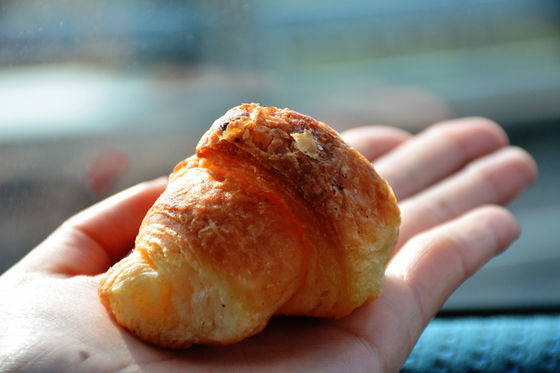 This is Tuna Onion.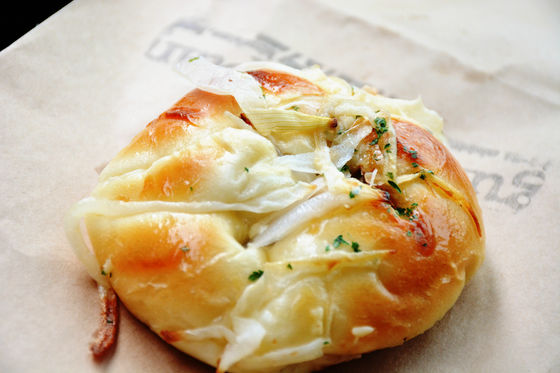 Exquisite harmony mixed with pakuri when eating, moistly baked, sweet onion on the surface of bread, and tuna packed in large quantities. It is a crowd of tuna to feel a bit too much, but it is surprising because it is only 100 yen with this.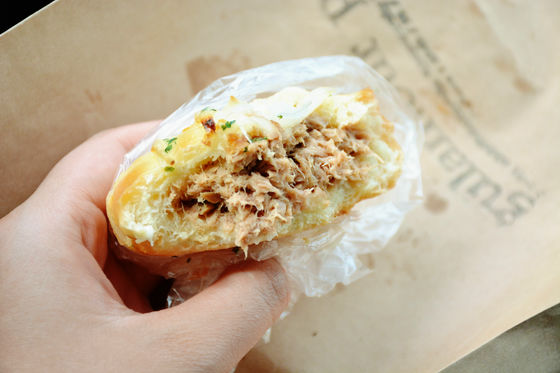 Then Sunrise. The surface biscuit dough is not so thick, but it is not too sweet and elegant seasoning.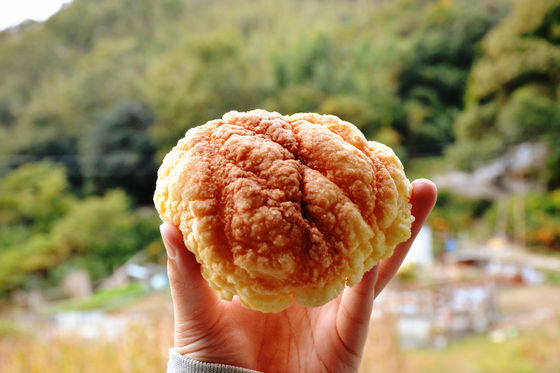 Croissant chocolate is burnt every chocolate, and slightly burnt fragrance is good.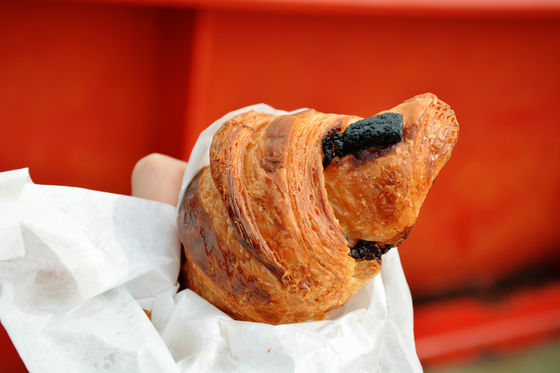 Tantao (75 yen) is a dessert with a custard like a pudding on the pie fabric.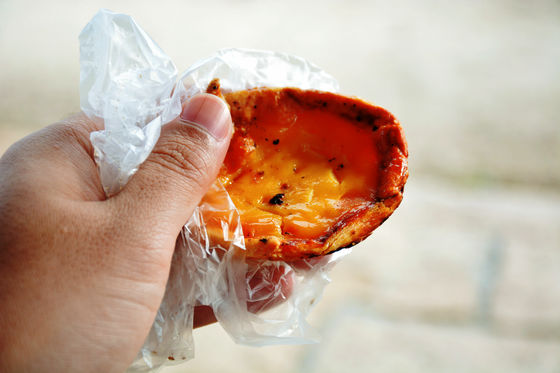 The opening hours of Glamor Payne are from 7 o'clock to 7 pm and Wednesday is a regular holiday.