Norton anti-virus software developed "jeans" why security is protected why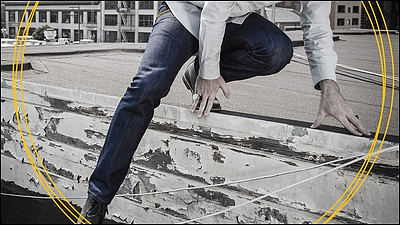 Anti-virus software boasting the world's largest share of "Norton Internet Security"Jeans and jackets are announced for some reason. In 1986 Apple sold trainers and shirts containing its logo,I immediately retreated to enter the fashion industryHowever, Norton 's fashion was not only apparent, but also had the ability to convince himself' I see that 'in spite.

READY Jeans Protected by Norton | RFID-Blocking Pants | Betabrand
http://www.betabrand.com/think-tank/crowdfunding/mens-rfid-blocking-pocket-norton-denim-jeans.html

The fact that you actually wear jeans and jackets that are protected by Norton can be checked from the following movie.

RFID-Blocking Jeans and Blazer | Betabrand & Norton - YouTube


The following is Norton's American fashion brand "Betabrand"Developed in cooperation with" READY Jeans Protected by Norton "



READY Jeans in your pocketRFID/ NFC block technology is installed and it is characterized that it is not to extract information even if a card is put in the pocket.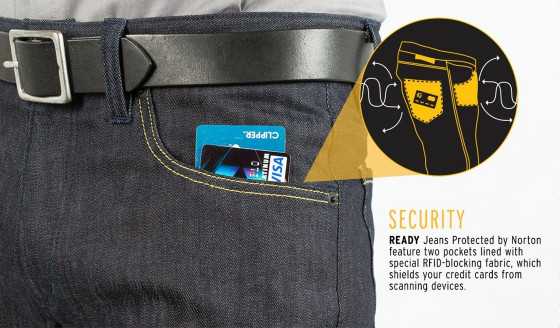 The design looks something like this. There are five pockets in all and a special fabric with RFID / NFC blocking function developed by Norton in two pockets on the front and back is used.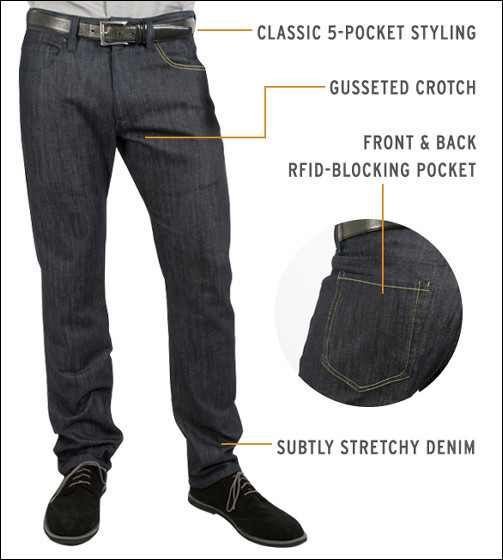 When turning over the scenes with a piece of paper, a yellow fabric written as "NORTON" will come out.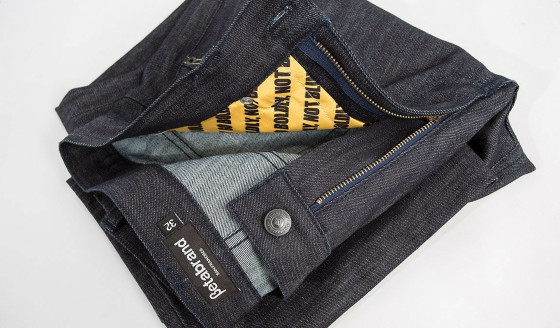 It looks like this when actually wearing it. Jeans are 88% cotton, 10% polyvinyl chloride,spandexIt is made of 2%.



Spandex is a material that is also used for swimsuits, and jeans are very stretchy.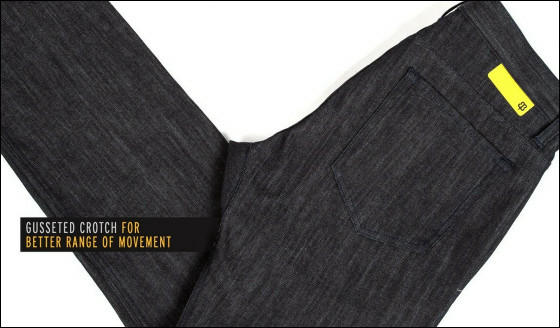 A state seen from behind. It is a security-protected pocket that has a yellow stitch.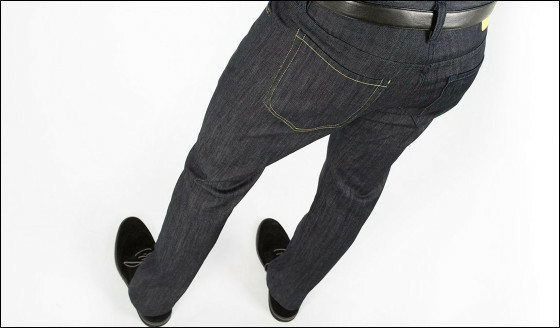 Since there is room in the belt loop, it is also possible to attach a carabiner.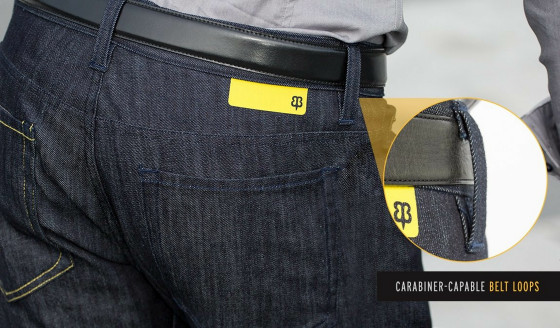 Stitching is given only on the right side of the front side.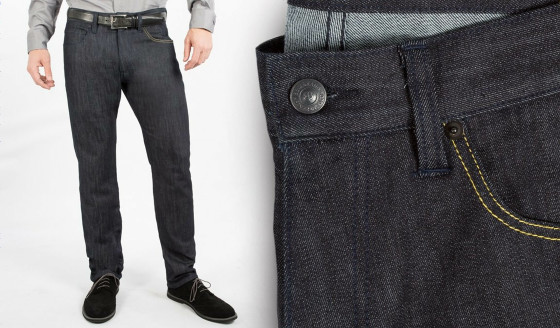 It also corresponds to a slightly formal atmosphere.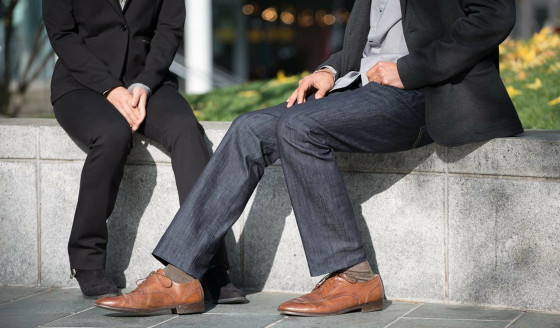 Because it is easy to move with stretch material, you can also dash full power.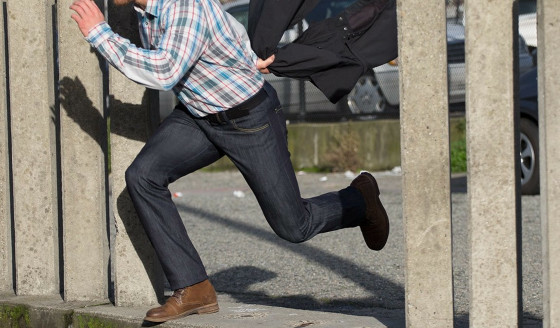 It was a jeans with superior functionality to just move and design well, but also to fulfill the role of protecting personal information.



Also, not only jeans but jackets are released from Betabrand.

Work-It Blazer Protected by Norton | RFID-Blocking Jacket | Betabrand
http://www.betabrand.com/womens-rfid-blocking-pocket-norton-black-blazer.html

This is the jacket developed by Norton, "Work-It Blazer Protected by Norton"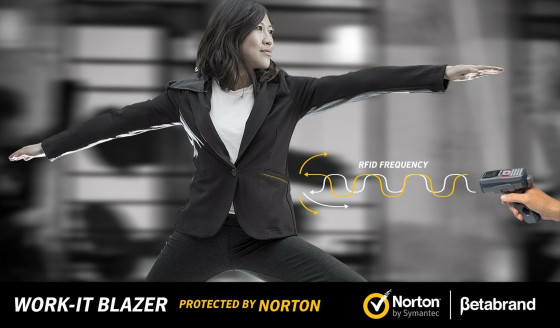 As with jeans, special fabrics are used and it is designed not to be skimmed even if you put credit card in your pocket.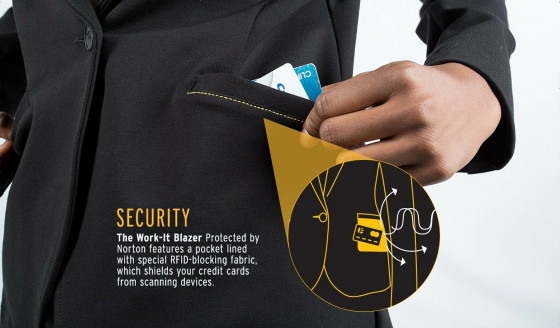 Removable hood is attached to the jacket, use material excellent in stretch. The front pocket is equipped with RFID / NFC block function, the cut is double backBentoIt is in the form of. The size is from X - SMALL to X - LARGE.



The state of wearing is below. You can dress casually as a hooded jacket, or you can dress up with a hood.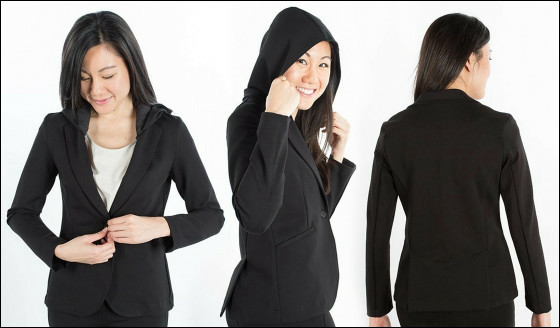 You can remove the hood with a button.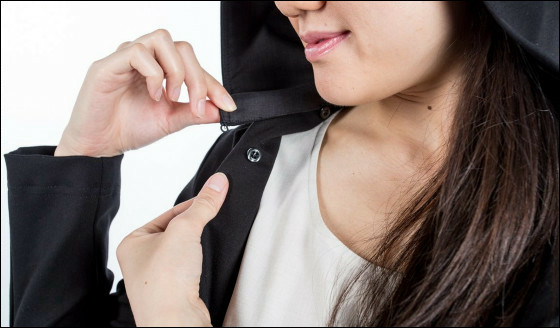 On the lining of the pocket is a yellow fabric written "NORTON".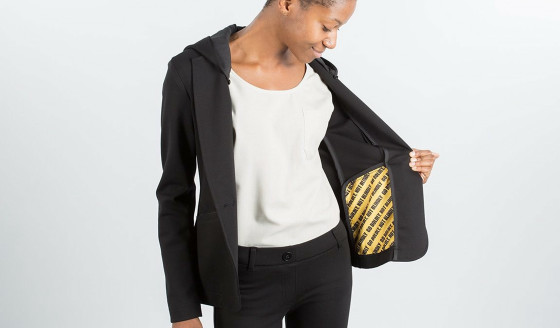 Looking from the outside, it is an irresistible jacket.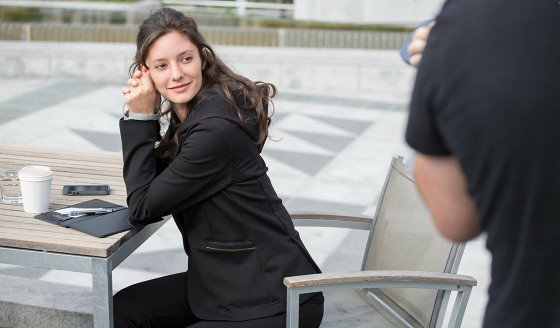 However, even if you put a credit card in your pocket, it will protect you from skimming firmly.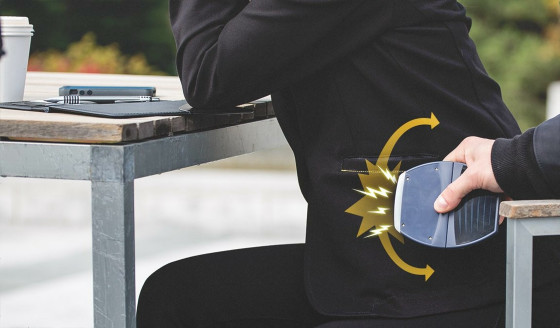 In addition, jeans has already finished the target amount as January 6, 2015 is a contribution deadline while all products are currently recruiting investment for commercialization at cloud funding. Who wants to get jeansInvestment of 151.2 dollars (about 17,900 yen) from the official websiteYou need to do. Although the jacket has not yet reached the target amount, the contribution deadline is January 6 in Japan time and in order to getIt is necessary to make a capital investment of 148.5 dollars (about 17,600 yen).