Chocolate & whipped cream has eaten "A croissant scone w / chocolate & rich cream" of rich afternoon tea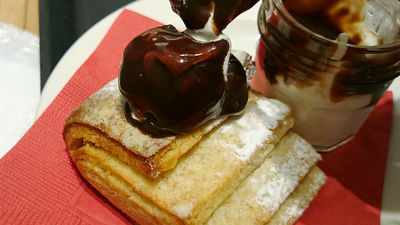 In the cold season, sweets for winter using chocolate are appearing one after another. "Afternoon TeaHowever, from December 4 (Thursday) at the tea stand store "Croissant scone w / chocolate & rich creamWe began selling the product. Since I never ate croissant scones in the first place, I went to eat with the taste of winter limited taste.

Afternoon Tea | Official Website Official website of afternoon tea / living room and tea room
http://www.afternoon-tea.net/

12/4 ~ Winter only "croissant scone w / chocolate & amp; rich cream" appears on the tea stand! Also hot sandwiches and salad winter limited new products. | Afternoon Tea [TEAROOM TOPICS]
http://www.afternoon-tea.net/topics/2014/141203-teastand.html

"Afternoon tea" shops are opened to department stores throughout the country, but only the "tea stand" with only 3 stores in the metropolitan area deals with this new product. This timeLala Terrace Musashi KosugiI went to a shop in a store.

The nearest is Musashi Kosugi station of the Tokyu Toyoko line and the Meguro Line.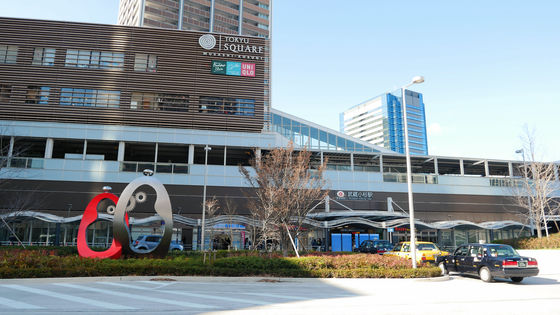 Lala terrace is located adjacent to the station.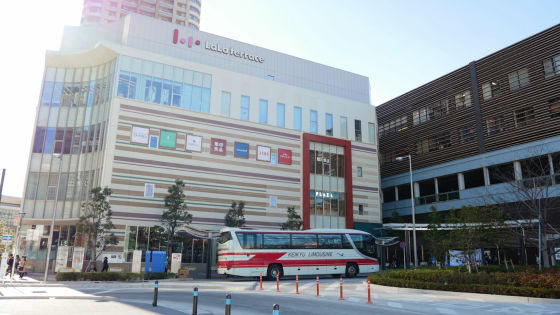 When leaving from the south exit of the station, it will stay in the building without getting wet with rain.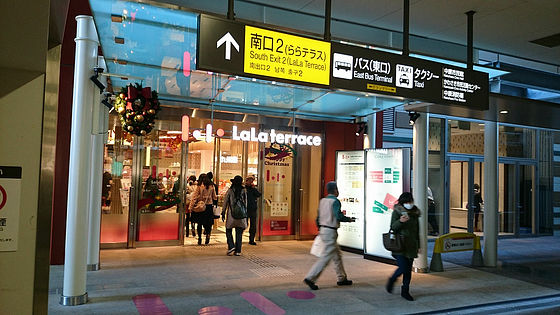 There is a tea stand on the first floor.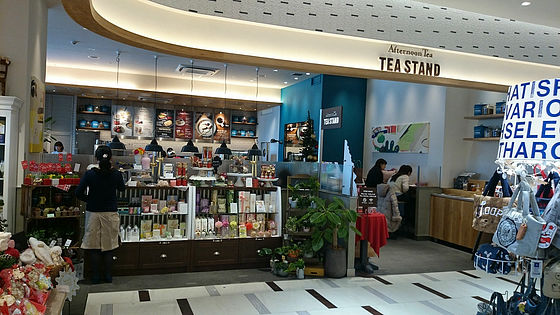 This is the menu of purpose, "Croissant Scone" chocolate & rich cream (380 yen including tax).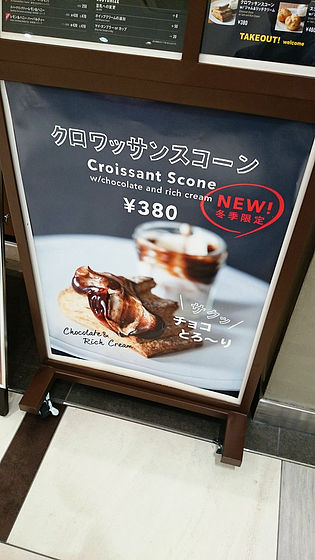 Since the set of "Tea Shea Color & Strain" (380 yen including tax) was sold exclusively until the Christmas season, I ordered it together.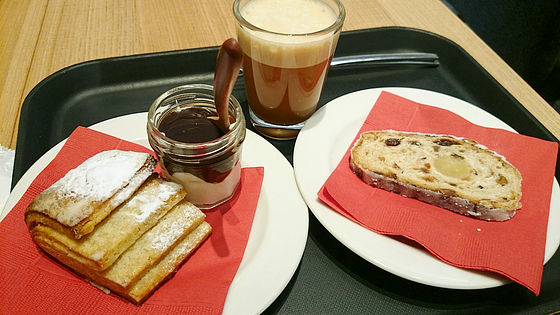 "Croissant scone"Was a menu that appeared in October 2014, consistent with the 1st anniversary of the tea stand. Add a yogurt to the fabric using whole wheat flour and rye, it is like a folding fold.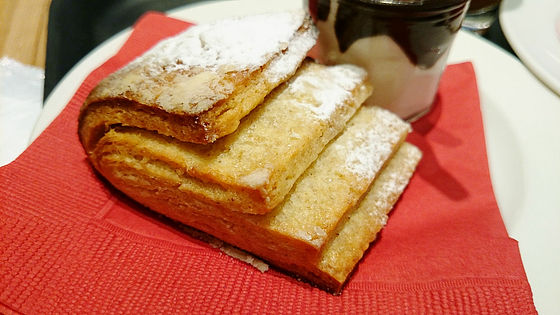 Chocolate sauce and whipped cream that came with.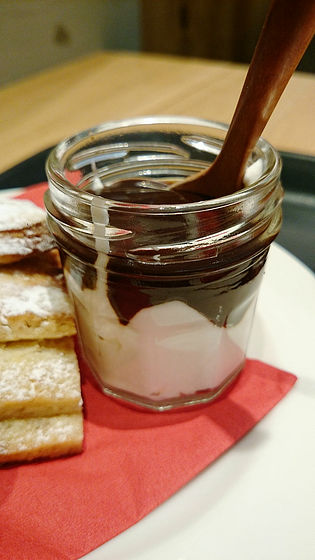 Plenty ...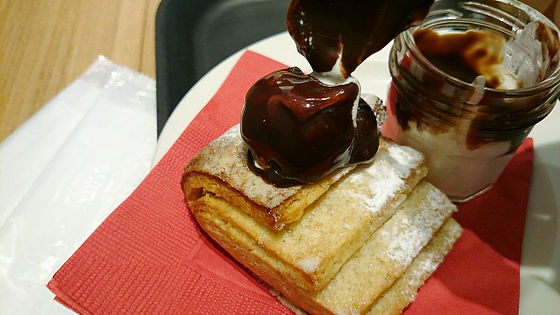 I will get you.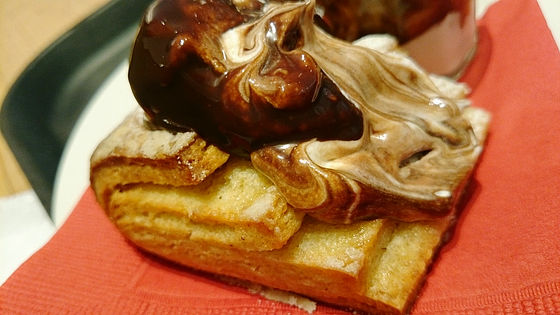 The sweetness of rich chocolate and whipped cream rides all over with the texture of crisp and croissant scones made crispy. As a dessert after lunch I want to eat only at 15 o'clock, it feels like a "sweet" firm. The scones themselves are modest in sweetness, but since sweetness wraps around as much as nothing concerned, I would like tea or coffee.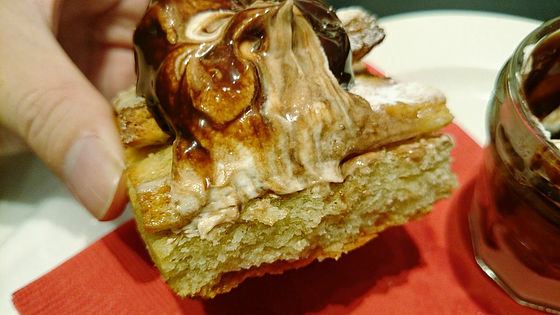 That is why I ordered this settled and tea shell color.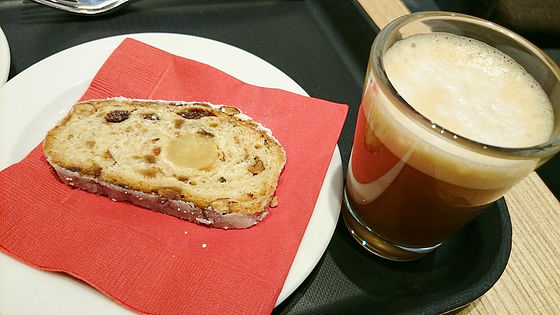 Stren is a sweet bun that is traditionally eaten at Christmas in Germany and the Netherlands. The outside is covered solidly with sugar, and fruits and nuts are kneaded inside. In Germany it seems there is a custom of eating little by little sliced ​​this way for Christmas, but you would want to eat more ... ....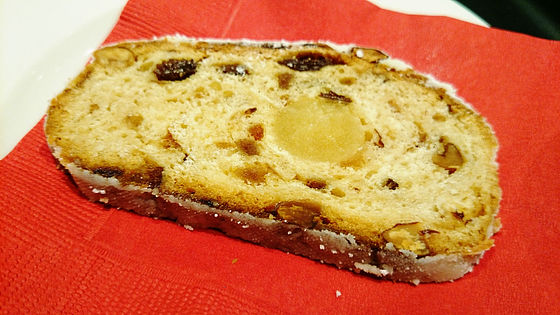 Tea Shea Color is a dish that "shakes rich tea with ice", and the upper one has a sherbet shape mixed with ice and black tea. Because sweetness is modest, the combination of thick sweet "Croissant Scone w / Chocolate & Rich Cream" and Stolen is perfect.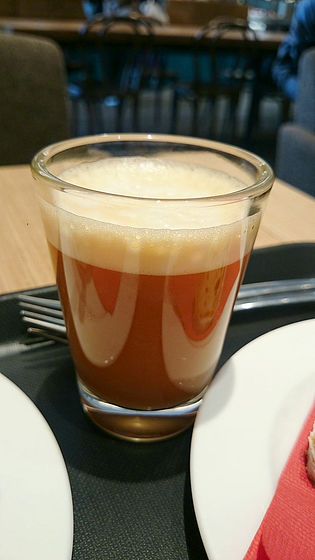 In addition to Musashi Kosugi, afternoon tea tea stands that can eat this menu, there are only three places in Omotesando and Makuhari Shintoshin. It 's difficult to stop by, so it' s a pleasant place to increase the number of shops a little more.