Sirloin steak has eaten a splendid and juicy "sirloin steak burger"


An appetizing appetizing sirloin steak baked with Morimori's vegetables and iron plate protruded from the bunn, a hamburger with a look and taste that is full of excitementSirloin Steak Burger"is. As sales collaboration menu of Freshness Burger and EXILE TRIBE began selling from December 5 (Friday), since the appearance of full volume was intriguing as it was full of appetite, I tried to see what kind of taste it actually eats .

Freshness Burger X EXILE TRIBE Last collaboration EXILE devised "Sirloin steak burger" released Spicy and onion sauce enhances the flavor of the meat Rich flavor released Friday, December 5, 2014 | Freshness Inc.
http://www.freshnessburger.co.jp/about/Information.html#01

Arrived at Freshness Burger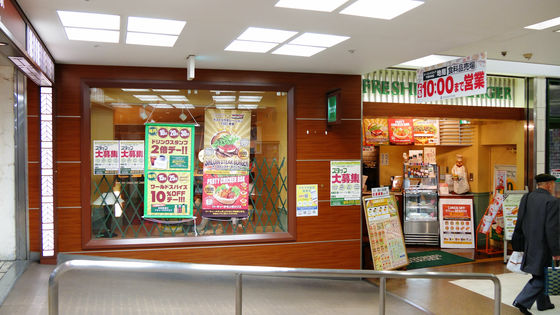 I found an advertisement of "Sirloin Steak Burger" for the outside of the store.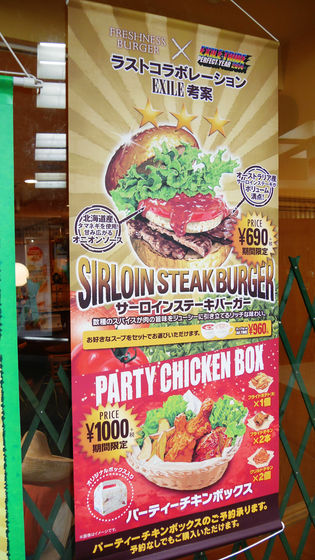 A sirloin steak burger was advertised even on the order counter.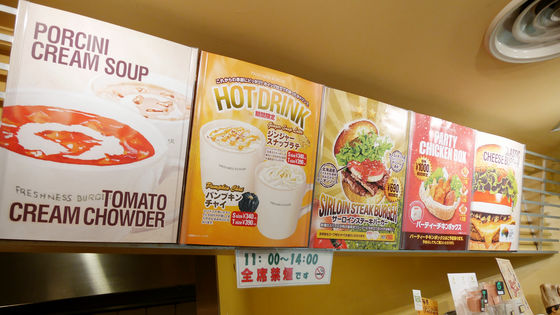 So about 5 minutes to complete the order and wait at the seat ......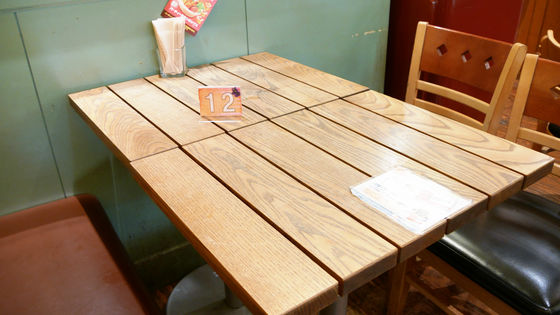 Sirloin steak burger and French fries (330 yen tax included) arrived.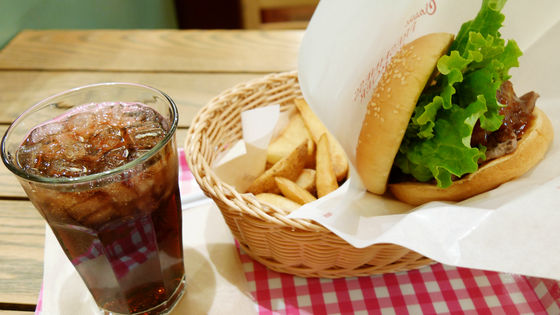 Morimori's green curl and plenty of onion sauce are just overflowing.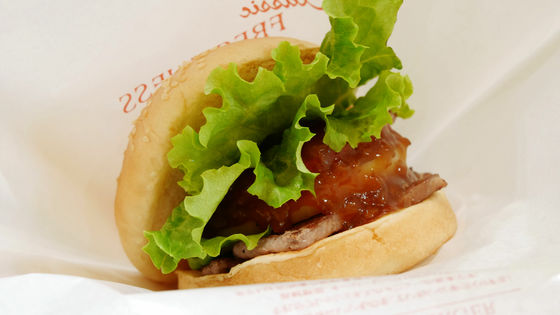 The original specifications of "Freshness Burger × EXILE TRIBE" are used for the hamburger wrapping paper.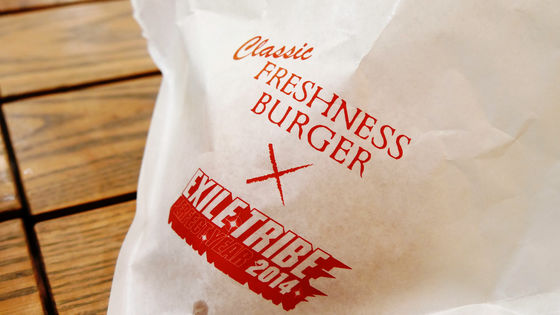 That's why I tried to pick up a sirloin steak burger from a wrapper paper.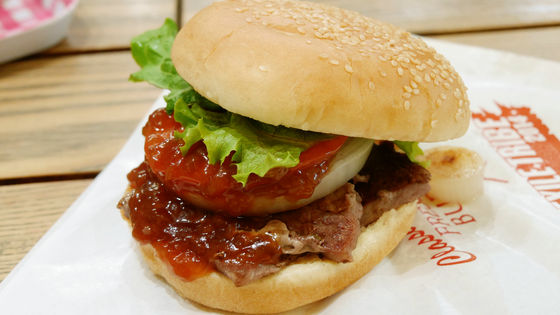 A boldly cut sirloin steak protrudes from the buns. The sirloin steak is baked on the iron plate inside the store, so it seems to be able to taste the juicy taste.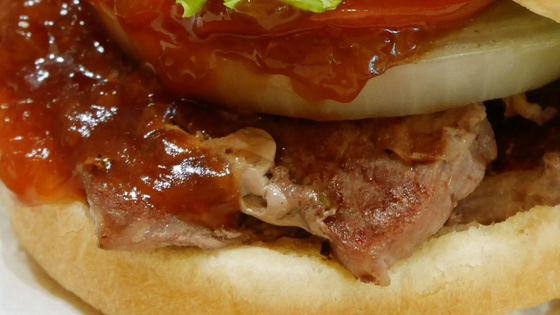 Hamburger is roughly half the height of iPhone 6.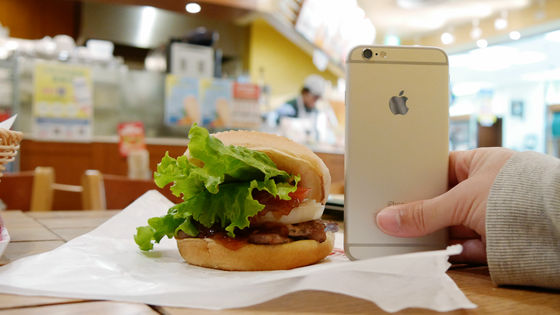 Buns has sesame.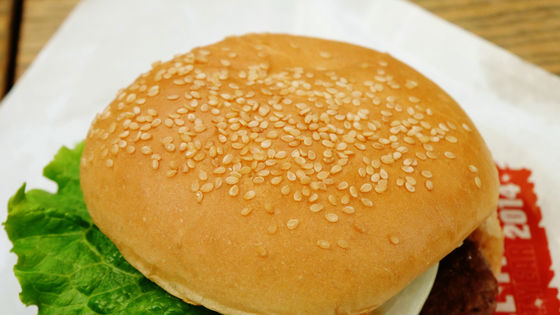 Try opening pakari and pans, plenty of onion sauce inside.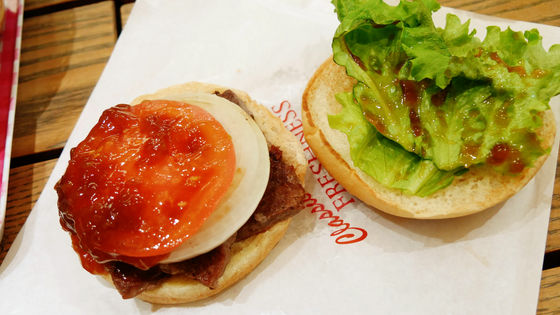 Under the tomato and the grill onion, 3 sirloin steaks cut into sizes easy to eat were sandwiched.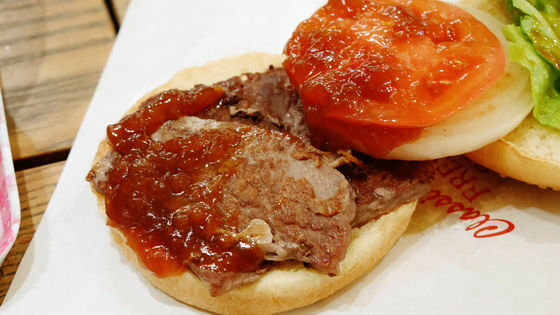 That's why you should grab it with your hands.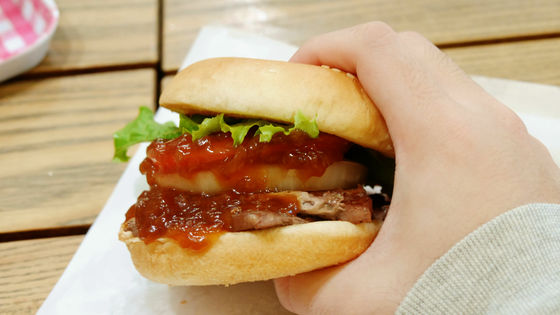 I thought that it would be a serious thing after coming out of the buns without burning the steak meat ... but I fogged, but the sirloin steak blew easily. Although it can bite easily, it does not mean there is no response to eat, but the meaty presence of 3 sirloin steaks that were sandwiched excellently is outstanding. This sirloin steak is complemented to juicy even more plenty of onion sauce made using a lot of onion from Hokkaido. Green curl of Morimori and grilled onion which is thickly cut are also only a side role of sirloin steak and onion sauce, so it is perfect for those who want to taste the meat exquisitely.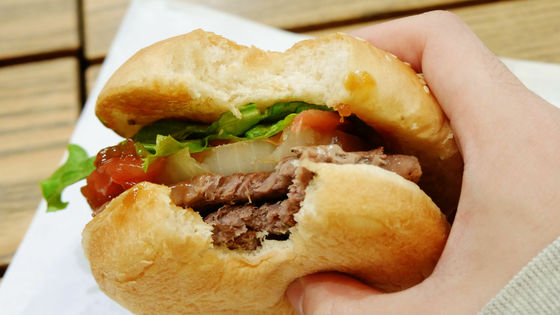 There is also a fried potato set in which drinks and lettered fries are set when it is said that it is unsatisfactory only with a hamburger.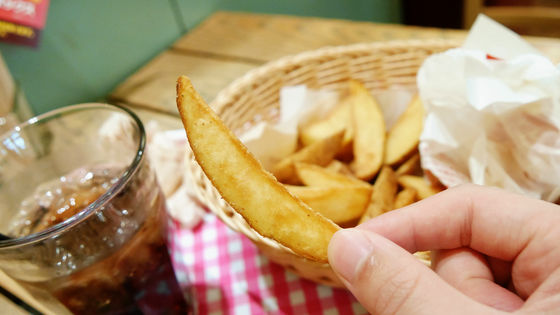 In addition, the sirloin steak burger is sold for 690 yen, and it is on sale from 5th December 2014 (Friday). Since the offer will be closed as soon as the item runs out, it may be better to eat the anxious person as soon as possible.