Amazon introduces 15,000 warehouse robots to reduce labor costs by up to 100 billion yen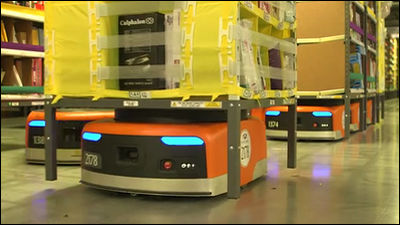 It is in a very harsh labor environment for workersAmazon 's logistics (delivery) center pointed out is one of the problems to be solved for Amazon, including the labor costs of many people working there. As a solution, Amazon purchased the Kiva system in 2012 considering deploying robots at the delivery center. It has become clear that the number of robots deployed over two years exceeds 15,000 units, and it is expected that personnel costs of about 50 billion yen to a maximum of 100 billion yen are expected to be reduced.

Amazon's new robot army is ready to ship
http://bigstory.ap.org/article/440d755555d74964a11c3700710758f3/amazons-new-robot-army-ready-ship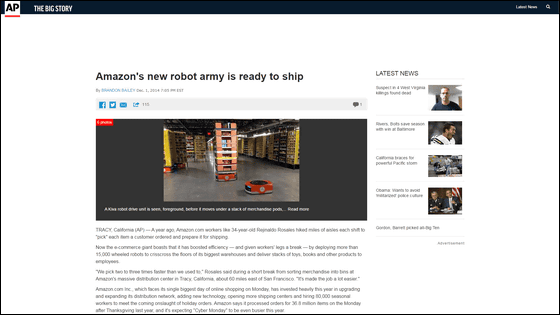 Amazon Reveals the Robots at the Heart of Its Epic Cyber ​​Monday Operation | WIRED
http://www.wired.com/2014/12/amazon-reveals-robots-heart-epic-cyber-monday-operation/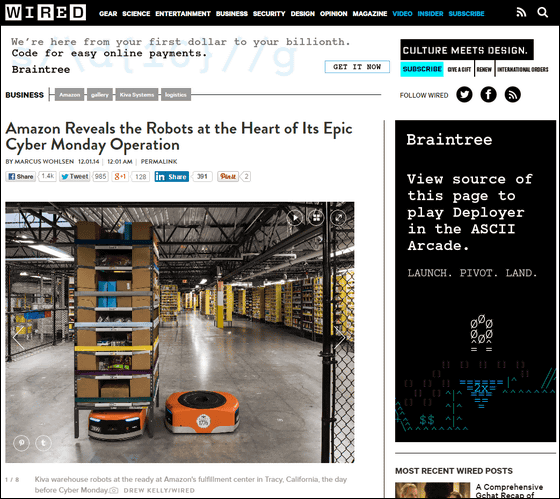 Speaking of Amazon's shipping centerTen rules of iron lawThere,Sometimes I walk about 24 km a day in the centerIt is said to be a tough workplace. Over 1,000 people work on orders and routinely handle orders, but there are still lack of manpower, and in the busy season more than 80,000 part-time jobs will be added here.

For example, on Monday of Thanksgiving Day, many people processed the contents ordered on the net and a huge surplus appears, so "Cyber ​​MondayHowever, the number of orders dealt with Cyber ​​Monday in 2013 is 36.8 million, which is considered to further increase in 2014. In that case, more people will be needed and labor costs will be incurred.

So Washroom Robot (hereinafter Kiva) developed by Kiva systems is being introduced by Amazon.Amazon acquired Kiva systems in 2012. After that, deployment to the distribution center was advanced, and in the general meeting of shareholders of May 2014Increase the number of Kiva to be deployed to 10,000CEO Jeff Bezos said.

Today, Amazon has 109 distribution centers around the world, but Kiva was introduced in 10 of them, the number of which is more than 15,000 units, which is larger than what Bezos said. Thousands of Kiva were also introduced at the delivery center of Tracy, California, where 1,500 people work at an area of ​​110,000 square meters.

When you say Amazon's delivery center, the shelves are lined like a huge library, the items that arrived are read one by one into the vacant space of the shelf (stowed), and when shipping it On the contrary, it was a standard that a portable terminal was used, picking (picking) the optimum route on what shelf the necessary merchandise is located.

However, when Kiva receives a command from the control center, it moves to the shelf where the target product is to be placed or the shelf where the target product is contained, lifts the shelf itself and carries it to the person in charge. Although packaging needs to be done by human's hands, the person in charge says the work efficiency has improved by a factor of 2 to 3 as it is no longer necessary to walk to the far shelf.

Until now, people needed to make a passage to move between shelves, but Kiva got under under the shelves and moved the shelf itself. Therefore, there is the advantage that more shelves can be installed and the amount of goods handled can be increased.

In the article of BetaBoston, you can see the working Kiva in the movie.

Amazon's Cyber ​​Monday strategy? Robots. Lots of robots. | BetaBoston
http://betaboston.com/news/2014/12/01/amazons-cyber-monday-strategy-robots-lots-of-robots/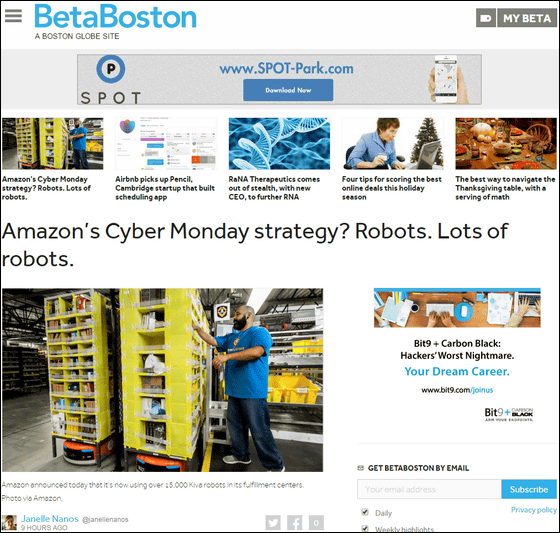 Amazon's distribution center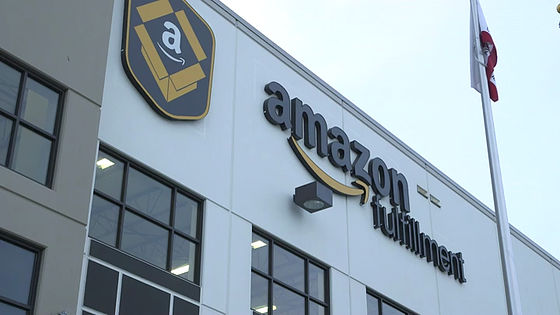 Kiva in a row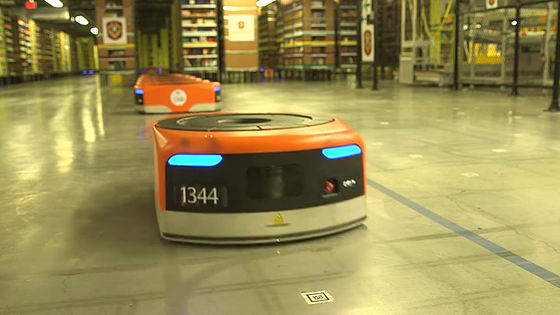 I will submerge under the shelf and move one after another.



Kiva running around and down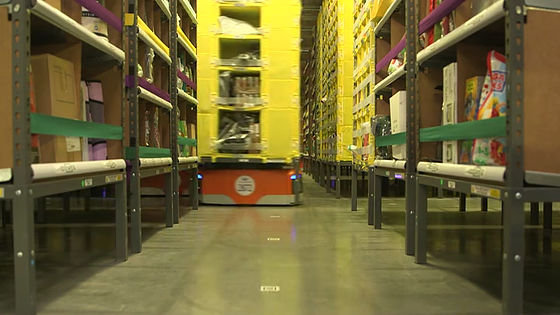 The person in charge does not move from the same position, and it will take out the commodity from the shelf which Kiva brings.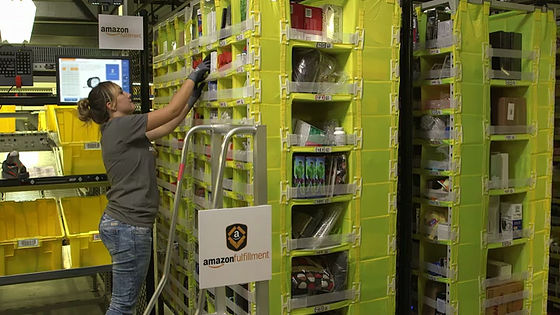 Robot arm is responsible for luggage up / down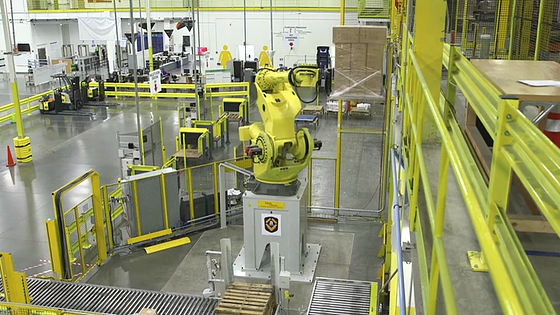 It's a little different from the well-known Amazon shipping center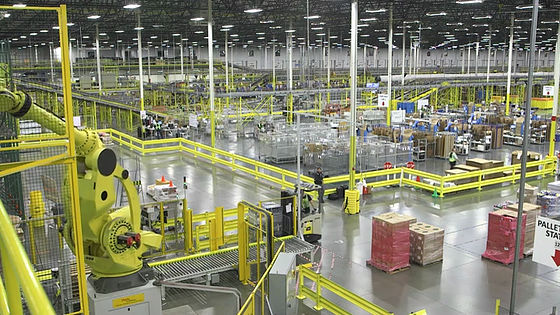 Items scan one by one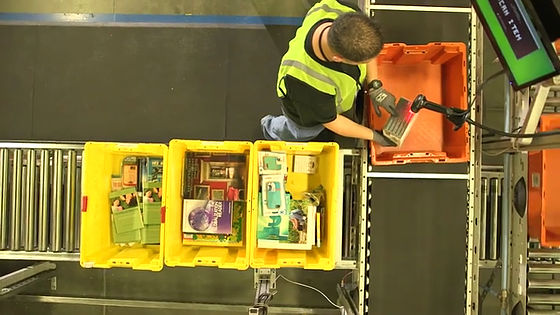 It is carried in one by one in the case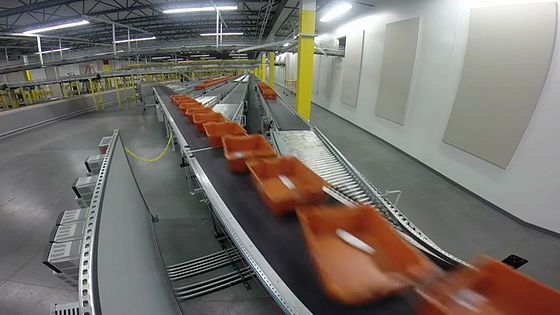 Only the last packing work is manual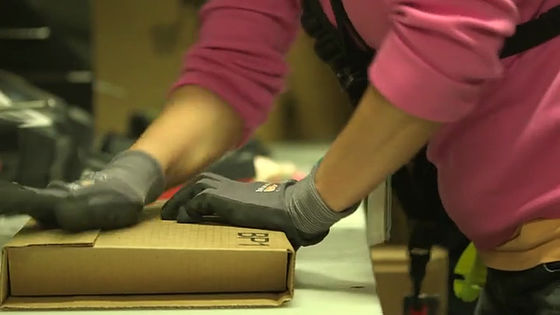 It is delivered to everyone's house in this way ... It is a flow.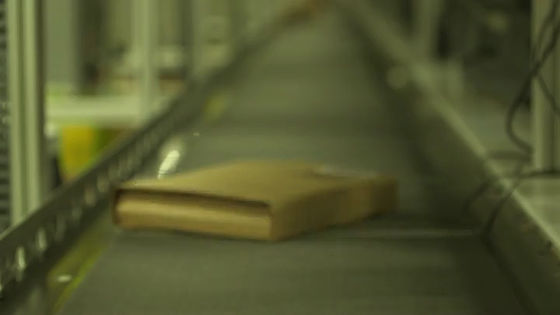 Kiva is also excellent in terms of cost, and it can reduce the cost of delivery center by 20%. With Amazon as a whole, personnel expenses are expected to be reduced from $ 450 million (about 53.2 billion yen) to $ 900 million (about 106.5 billion yen).

There is reason why Amazon is doing these efforts because Google, eBay, and other retailers have also expanded their online service and can not be ignored. During the year-end and New Year holidays of 2013, delivery delays such as UPS · FedEX such as UPS · FedEX occurred in the Midwestern part of the United States, complaints are raised from customers and dissatisfied voice is rising, so that they want to raise satisfaction even a little There seems to be aim.

By the way, CEO Jeff BezosDelivery service by drone "Amazon Prime Air"We are strongly promoting "It may start surprisingly soonerAlthough it was reported that there was a report, it is struggling as compared with Kiva introduction.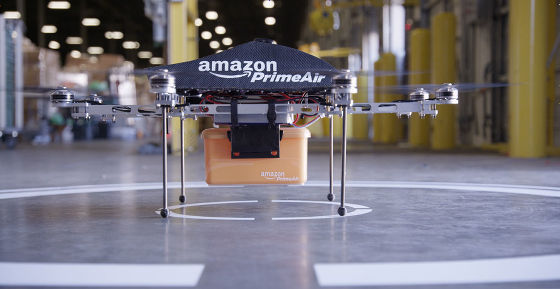 However, considering that the robot of Kiva systems which was acquired two years ago is now in such a useful place, Amazon and Google overdelivery of baggage in drone after two to three years Or maybe you are fierce battle.