I tried to write a mechanical pencil 'Delguard' that does not break the core with full power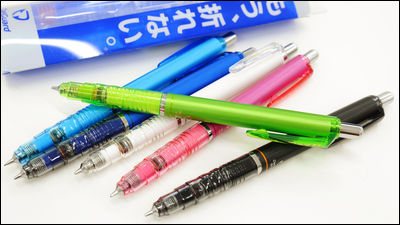 When a child touches a mechanical pencil for the first time, it is difficult to adjust the force and the lead will break. Even adults may be in trouble if they use mechanical pencils when they are in a hurry, but the lead is finally broken, but finally the zebra mechanical pencil ' Delguard ' that adopts a special mechanism that does not break the lead has appeared. I actually got it and hit it with full power to see if the core really wouldn't break.

ZEBRA | Zebra Co., Ltd. | Delgard

http://www.zebra.co.jp/pro/del_guard/index.html
From the following movie, how hard it is to break when written with Delgard. I wrote four jagged wavy lines, and gradually increased the writing pressure from the top. You can even see the fourth line, 'What happens if you write at full power?'
I gradually wrote powerfully with the mechanical pencil 'Delguard' that does not break the core-YouTube
All 6 colors of Delgard arrive at the editorial department.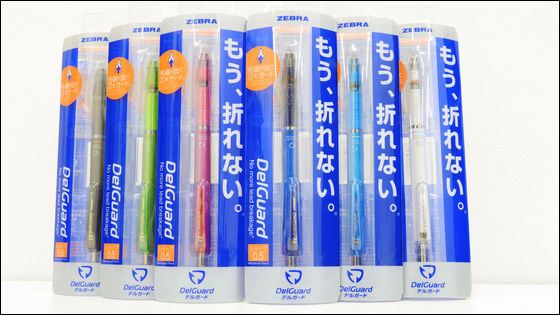 Each one is wrapped in a plastic case, and the words 'I can't break it anymore' are impressive.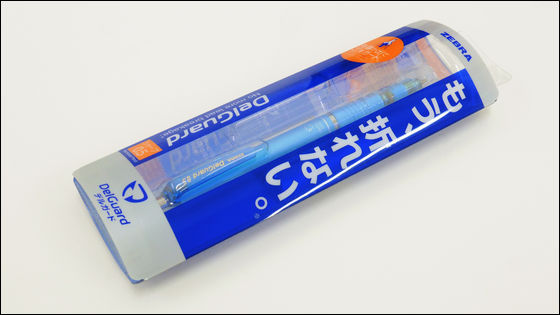 The 'Delguard system' that protects the core by operating the pen tip according to the load transmitted from the hand is adopted.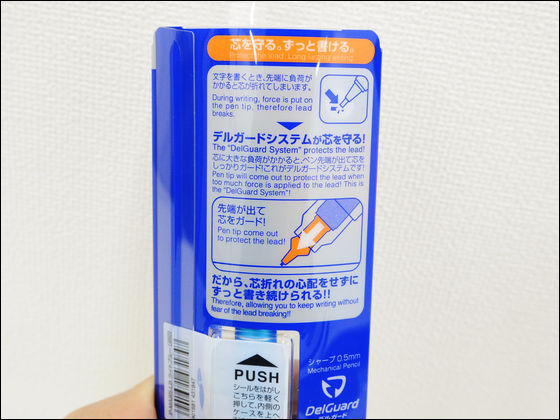 Remove the sticker and push out the pen inside.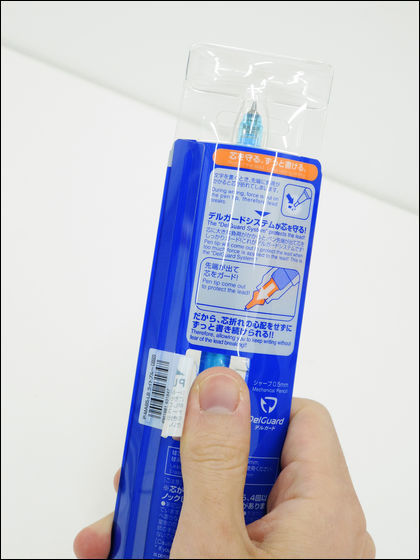 I don't see any distinctive parts in the pen itself.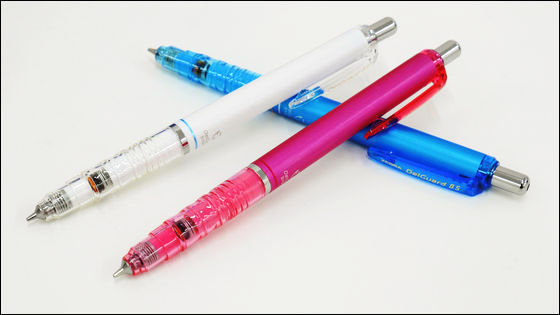 I took it in my hand. The weight is not a heavy type like
Dr. Grip
, but very light.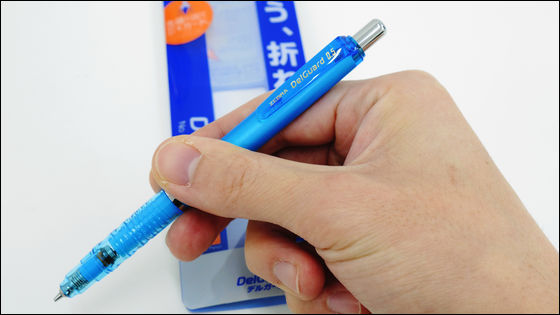 Click the cap with a knock type to push out the core.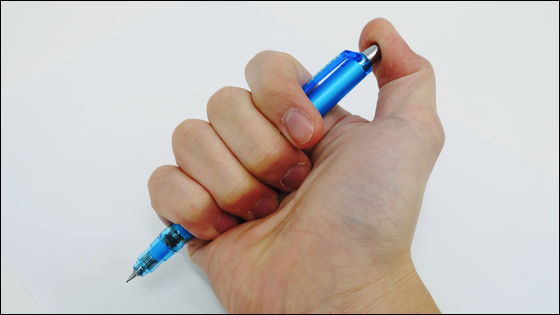 Insert the replacement core by removing the eraser.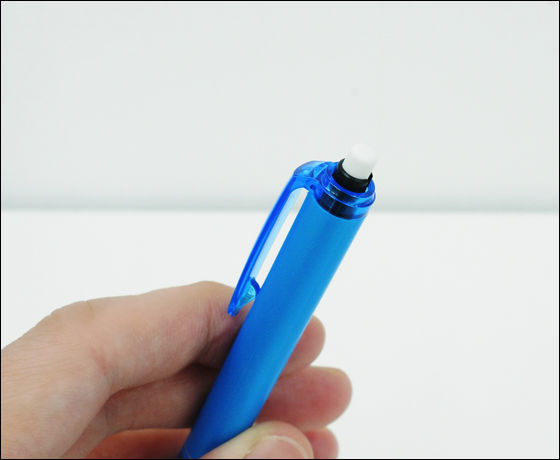 Can be disassembled into a pen tip, eraser, and cap.



You can see that the pen tip has a mechanism that I have never seen, and it has two springs.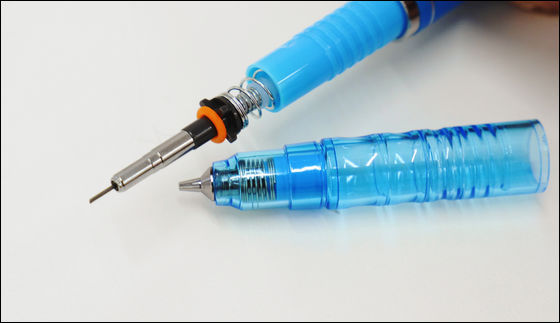 So I decided to make sure that it wouldn't break.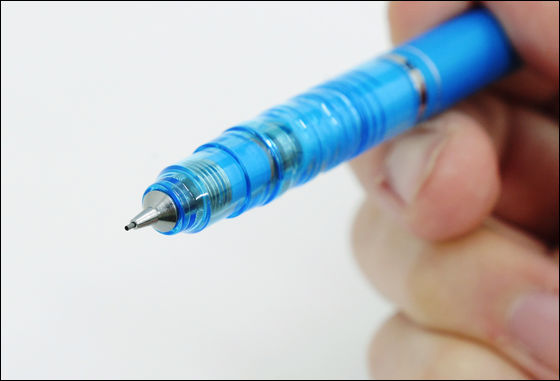 I tried to write it with great effort, but I was surprised that the core did not break. If the core is too long or if you write with overwhelming power, the core may break, but in most cases the paper will tear first. Even if you write roughly to some extent, it will not break, so even people with strong writing pressure can continue writing with confidence.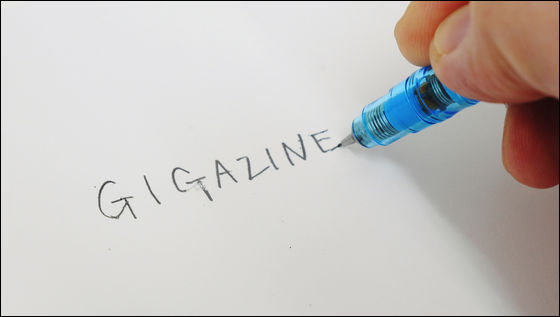 The reason why the wick does not break is that the pen tip is pushed out so as to wrap the wick according to the writing pressure, and the wick is adjusted to 'shortness that does not break'. It moves differently depending on the pressure from above and the pressure from the side.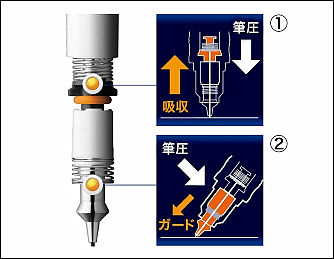 In addition, please check the following movie to see how the pen tip is working.


Applying pressure from above with the mechanical pencil 'Delguard' that does not break the core-YouTube
This is a picture of applying pressure from an angle.
A mechanical pencil 'Delguard' that does not break the core and applied pressure from an angle --YouTube
Next, for comparison, I will try using a mechanical pencil for about 200 yen that you can get at a convenience store.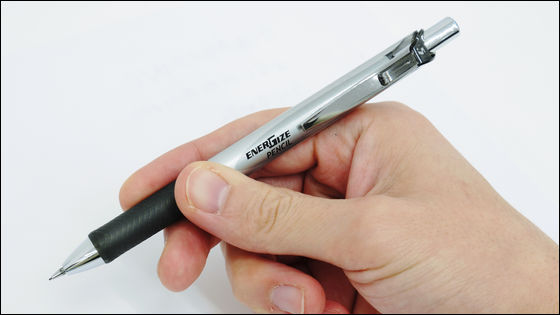 When I wrote with the same pressure as when I wrote with Delgard, the core broke in a blink of an eye. With Delgard, you don't have to rush to write an answer near the end of the test, as you did when you were a student.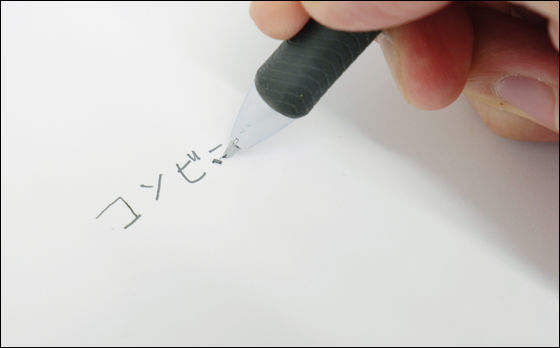 Next, let's compare using the replacement cores of 'HB' and 'B' with different hardness. B has a darker color and a softer core, and HB has a lighter color and a harder core than B.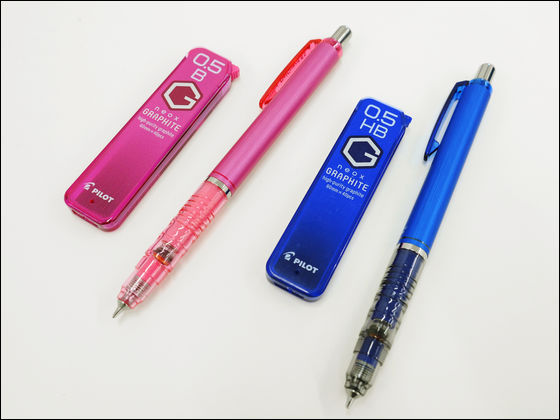 I wrote 'GIGAZINE' two by 'normal pen pressure' and 'strong pen pressure'. The top is written in HB and the bottom is written in B, and although there is almost no difference in fragility, the shades of color are clearly visible. For people with high pen pressure, using B may make it too dark.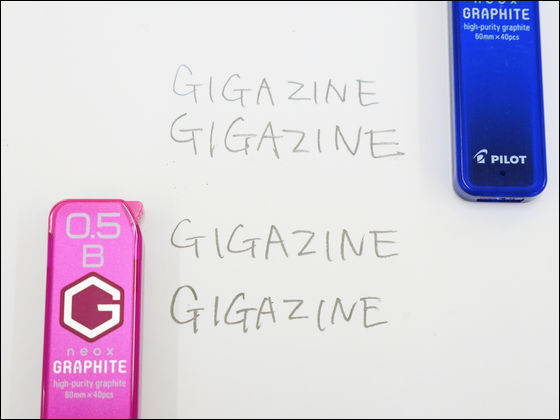 Delgard was able to write without worrying about the core with the same writing comfort as a normal mechanical pencil. I thought, 'If I had something like this when I was a student ...', it's definitely a mechanical pencil that anyone who uses mechanical pencils often has, and it's perfect for children's mechanical pencil debut.

The Amazon price of Delgard is 397 yen including tax at the time of writing the article. There are 6 colors, ' Blue ', ' Black ', ' White ', ' Light Green ', ' Light Blue ' and ' Pink '.

Amazon.co.jp: Zebra Mechanical Pencil Delguard 0.5mm P-MA85-BL Blue: Stationery / Office Supplies